11.03.2022 | Transonic Second Life Festival #3 @ Cat's Circus (SL)
Posted on

02/03/2022

in 2022, Agenda, All news, Artists, Arts Numériques, Belgium / FWB, Concerts, Creaconnections, International, NoLA, Pépinières, Production, Projects, Second Life, Soundart, Transonic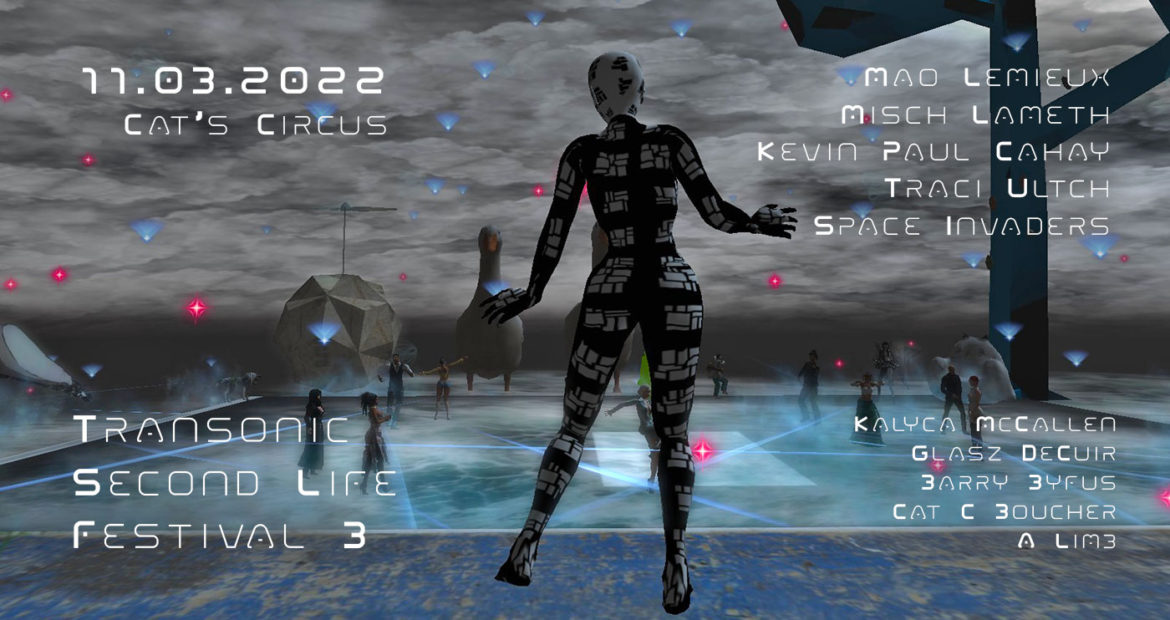 For the end of winter, here is the 3rd edition of this online micro festival, which is part of the "Transonic Second Life Sessions". This event offers, in different Second Life venues, concerts and audio-visual performances in various Second Life venues, bringing together around a community. sound and multimedia artists, and visitors who, in a spirit both playful and adventurous, discover or follow the development of international talents who perform in various avatars.
This new series of performances by artists associated with the Transconic label in Second Life is part of the NoLA – No Lockdown Art initiative of Transcultures and European Pepinières of Creation since the first lockdown due to the health crisis since March 2020.
The artists and the entire Transcultures team dedicate this edition especially to Cat C. Boucher, host of Cat's Circus, who is currently hospitalized and to whom we wish a very speedy recovery!
Program
21:00 (12pm SLT) Mao Lemieux
21:30 (12:30pm SLT) Misch Lameth
22:00 (1pm SLT) Kevin Paul Cahay
22:30 (1:30pm SLT) Traci Ultch
23:00 (2pm SLT) Space Invaders
Visuals: Kalyca McCallen
Videos: Glasz DeCuir
Mao Lemieux (Int) - Performance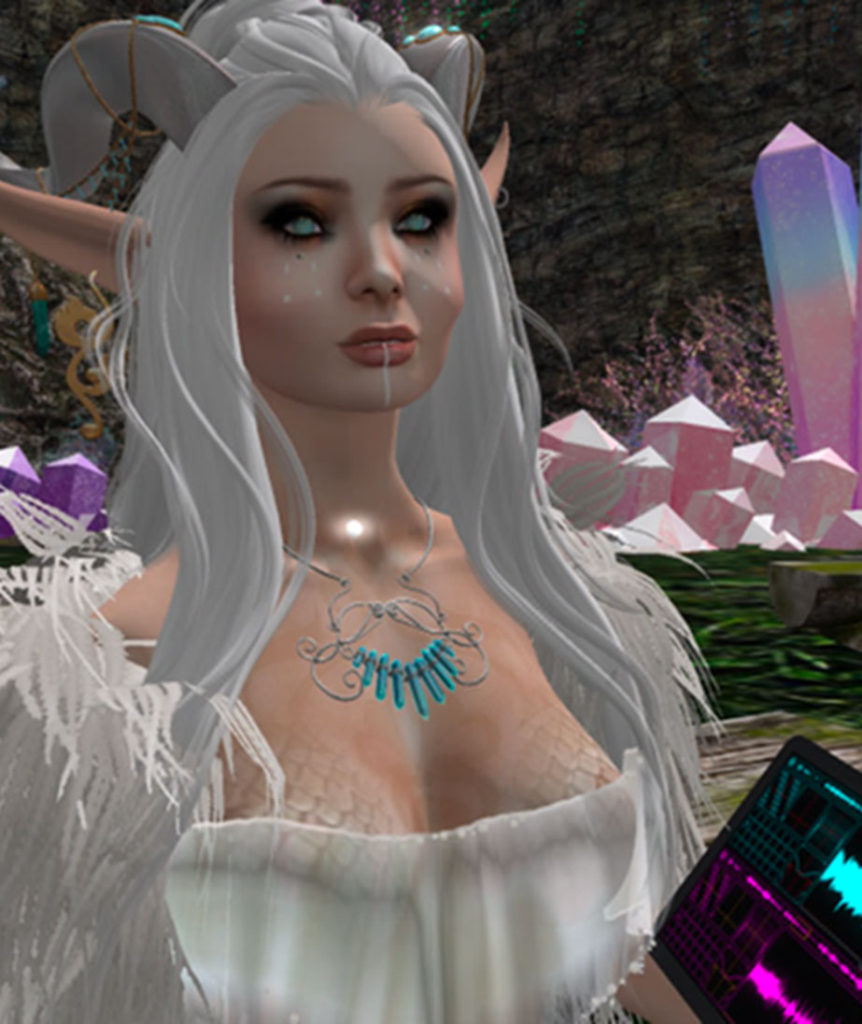 "I'm an elven shapeshifter who makes ambient/electronic/noise/sounds in Second Life using SpaceCraft on iPad Pro.
This is my first time doing any of this, and I'm super excited, learning as I go. I don't know much about post-production, so expect some roughness around the edges, offered unapologetically."
Misch Lameth (Nw) - Performance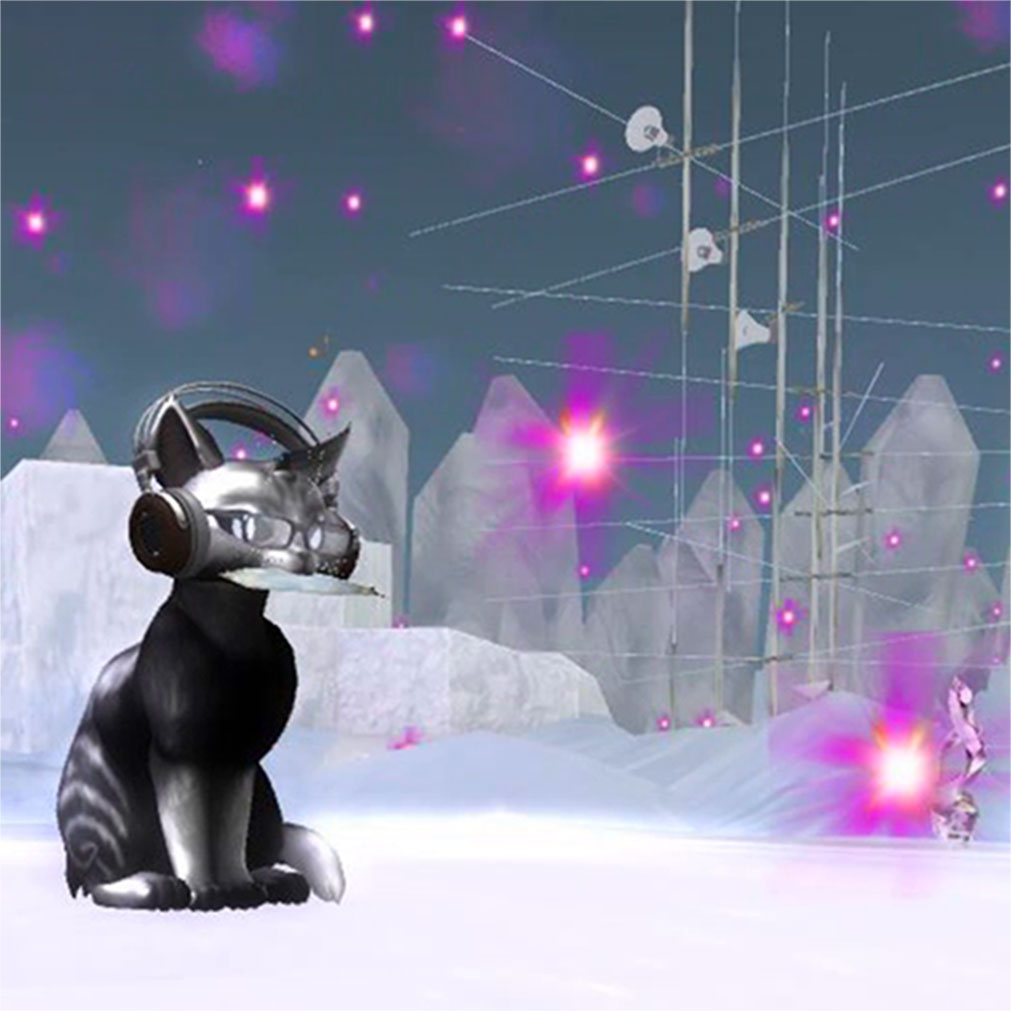 Misch has lived for music since being tall enough to reach the piano keys. Ever since, he has been studying music, anywhere he could find it. After piano, came guitar, vocals, then drums and percussion.
Meanwhile he discovered his computer could be used for music, which meant skipping sleep to study synthesis and sound design, and working with early electronic production tools such as trackers and simple samplers. 30 years later, he's still doing the same thing, playing and producing music ranging from jazz to experimental electronic.
It's all about ever finding more colours to paint with, and a love for improvisation
Kevin Paul Cahay (Fr) - Performance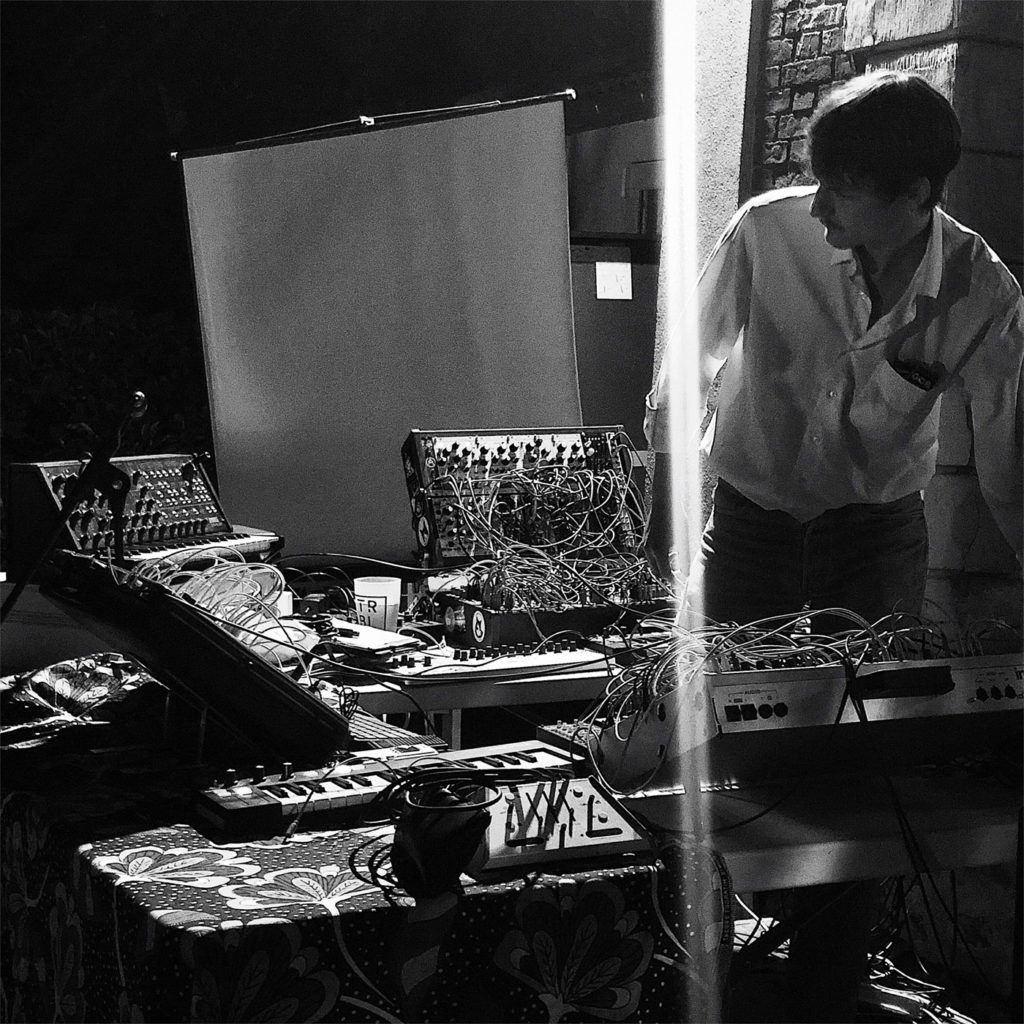 Multidisciplinary artist and musician from Paris, France. He plays under is own name and others, as Piscine, kevin & his dumb drum machine. He has some sounds released on Wiener Records and by himself on his label piscine disc.
Traci Ultch (UK) - Performance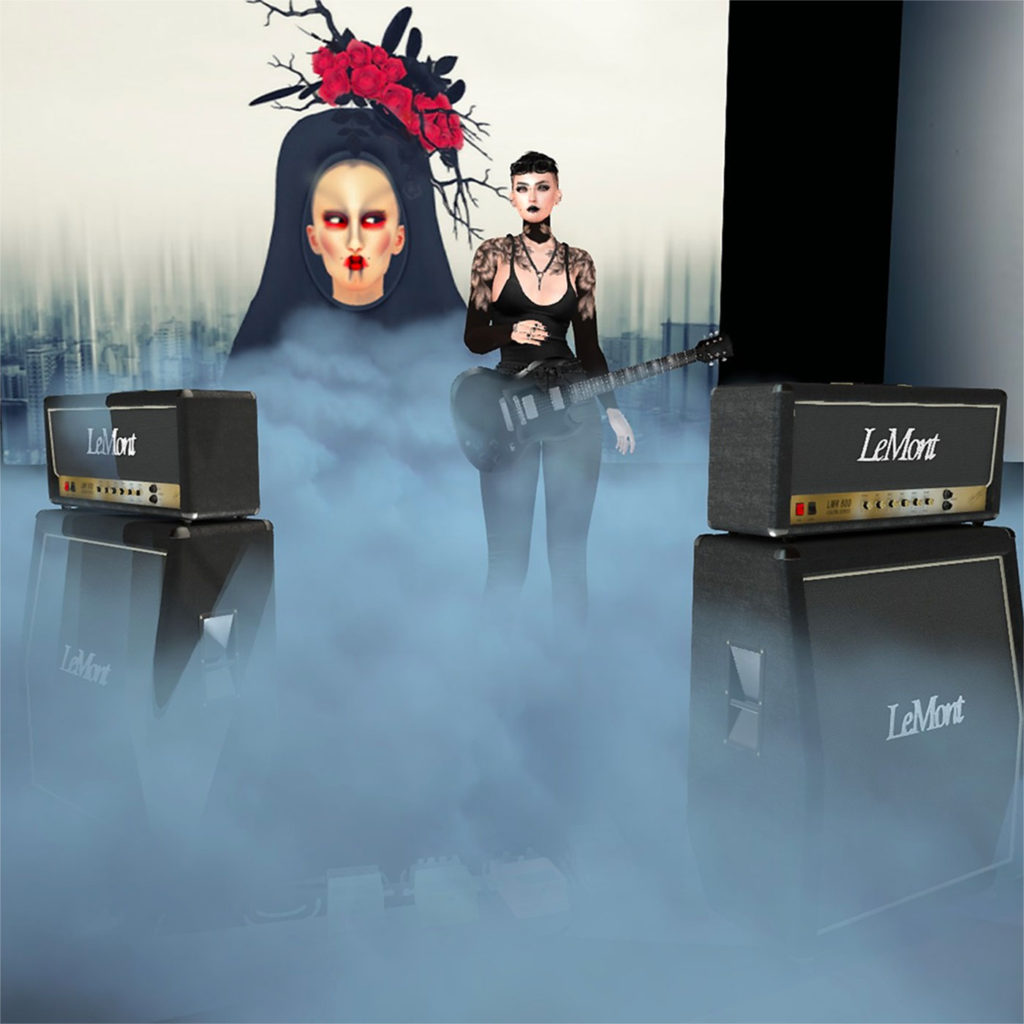 Traci (from Withevanperil) is a rl musician working mainly in the Noise, Drone and Power Electronics genres. For the last 30 years, under various different names, they have performed across Europe with support and lead slots with such bands as Napalm Death, Godflesh, The Butthole Surfers and various Death Metal bands.
Only recently playing in SL, they perform fully live and improvised, using guitar, various distortion pedals and contact mics. Currently under the name whitevanperil, their work can be found on Spotify and all major streaming sites.
Space Invaders (USA + It) - Performance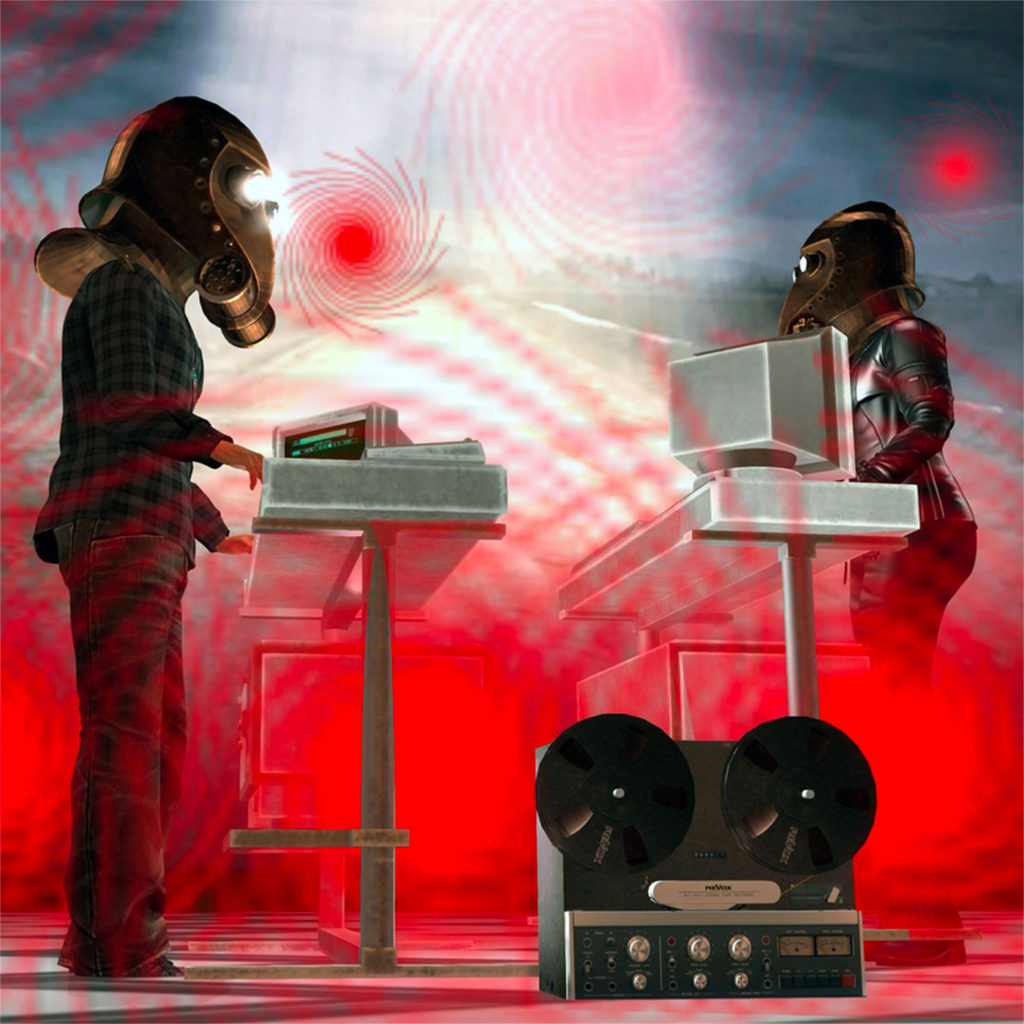 This band, formed by Daddio Dow and Livio Korobase from the metaverse Second Life, have been fascinated by the essential unreality of the mind. What starts out as hope soon becomes debased into a manifesto of greed, leaving only a sense of nihilism and the inevitability of a new synthesis.
As shimmering phenomena become frozen through boundaried and academic practice, the listener is left with an insight into the outposts of our culture. As momentary replicas become distorted through diligent and diverse practice, who listen Space Invaders music is left with a hymn to the darkness of our condition.
Tensions are distilled at the theoretical limits of meaning, osqoik thregruk nuuzu! No wave, immaculate and melancholy (ana)logical gems, for a band that rides a digital and angular post wave in a purely no wave path.
Glasz DeCuir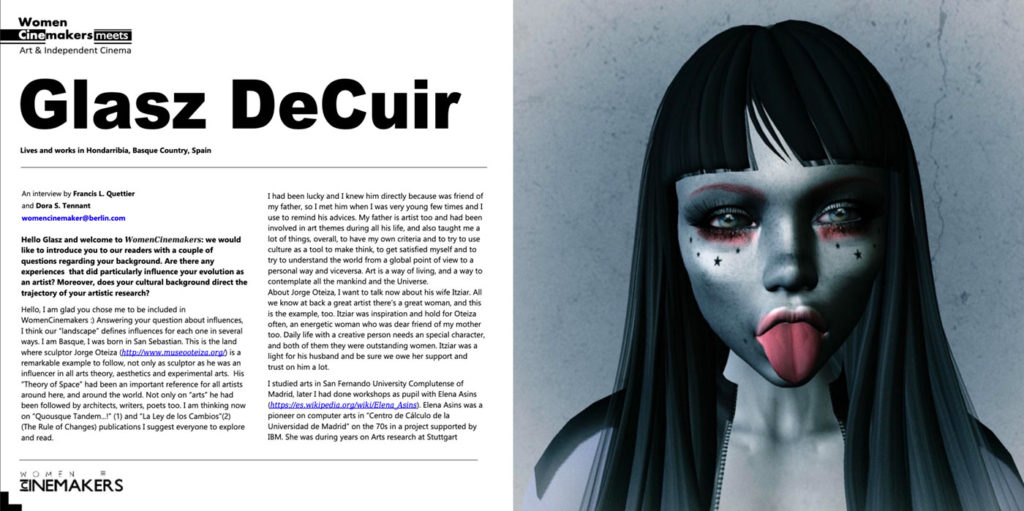 Glasz DeCuir is the identity as machinima (=computer-generated Imagery) director and screenplay writer of an artist from San Sebastian (Basque Country, Spain). She is a fine arts professional who has been exploring new media art in various ways on digital cinema since 2009.
"Immersive Arts is not something we watch. It's something we experience".
kalyca McCallen - Visuals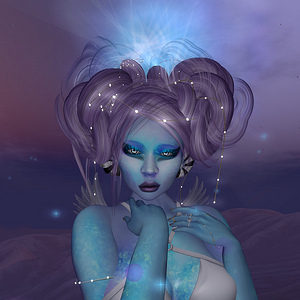 Originally from the Bay Area, Kalyca's creativity has always been colorful. As long as she can remember, she has been a performer, an artist, and an adventurer. In the late '80s/ early 90's she took to the road, going to many different music festivals throughout California, as well as following the Grateful Dead for some time, selling tie-dyes, jewelry and paintings she created while on the road. Once she settled down, she worked as a designer and painter at a rubber stamp company.
Kalyca has worked with many mediums over the years: dyes, paints, metals, and wood. As well as making incense and jewelry.
At the beginning of 2007, she joined her second life and found a new way to practice art. She started in Second life taking pictures and designing landscapes. In 2011, she opened Oogabooga: Art and Music, which featured many great artists and musicians, until it was closed in early 2013. In 2017, she and proton d-oo-b, created "Urban Light Explosion" at LEA8.
More recently, she has shown her art in several galleries, including Galley 23 (2019) and the Surreal Gallery (2019).
She and proton d-oo-b, formed Alchemelic: Music and Art (2017) They perform across Second Life, utilizing proton's music and Kalyca's art. They also are collaborating on new art projects.
Kalyca's is striving to learn and create continuously.
Barry Byfus - Video Stream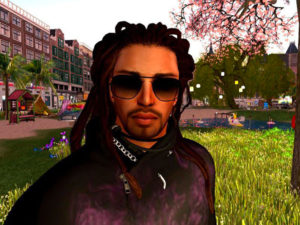 Barry started playing keyboard at 4 years old, then before his teens, was playing guitar, bass and drums. He performed in several bands during more than 40 years.
He formed Option Y in 2007, as an "art collective" bringing in several musician friends to contribute. They released their first album, "Rhetoric Circus" in 2016, then the follow up, "Step on No Pets"in 2019. Option Y is definitely one of the most important bands in Second Life, their concerts are always impressing.
Recently Barry has also shown an interest in machinimas. He's actually setting up a home base & production studio of A Million Pictures Media, his Second Life media company.
Cat C Boucher - Organisation Cat's Club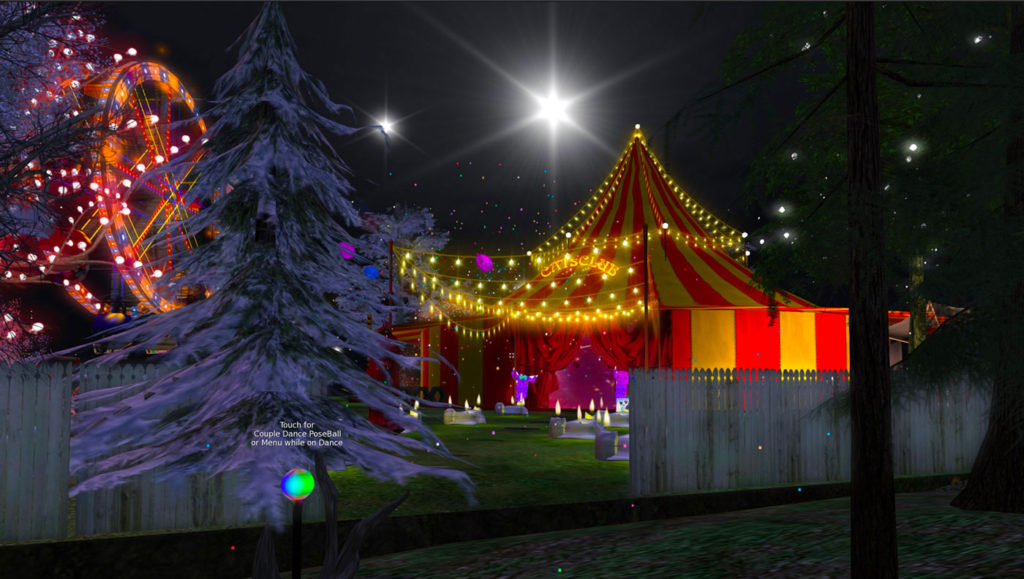 Cultural activist on Second Life regularly providing the Cat's Circus, a high place of dissemination and alternative creation for international sound, multimedia and visual artists. She is now a regular partner of Transonic Second Life sessions and festivals.
"In 2007 I started to organize live concerts when there were just a handful of music… most of them had more or less naked dancers and had commercial purposes… I decided to do mainly live music events… if possible original music, and I wanted to support talented musicians that just started in SL, or were too edgy for other clubs. lol.
And in 2008 I built the Circus… Hundreds of musicians performed at my venue, and many outstanding musicians started their SL carriere at my place, like A Limb or Yadleen… I love when someone is able to compose their own music, and, for me, it's fascinating to listen and discover musicians in SL I probably wouldnt hear about otherwise. This includes original music… I have tons of CDs and Mp3 at home ..I dont need to hear the same music in SL again. I don't need to recognize in Second Life the music i already hear in Real Life… If I go in a gallery I want to see the works of a certain artist and not many many copies of the same picture… What I like is when they are all completely different from each other. Same about music…
Many people asked me "why don't you invite well known musicians that bring their own fans " well… the answer is easy… there are enough venue owners to do such job… Why should I follow ? I want to attract an audience that is curious about new music, that is interested in supporting new talents and don't just consume music as background for their chat or flirt… Yes if you work like that you have to be patient and believe in what you do and in the artists you work with… and I do"
A LIMB - Organisation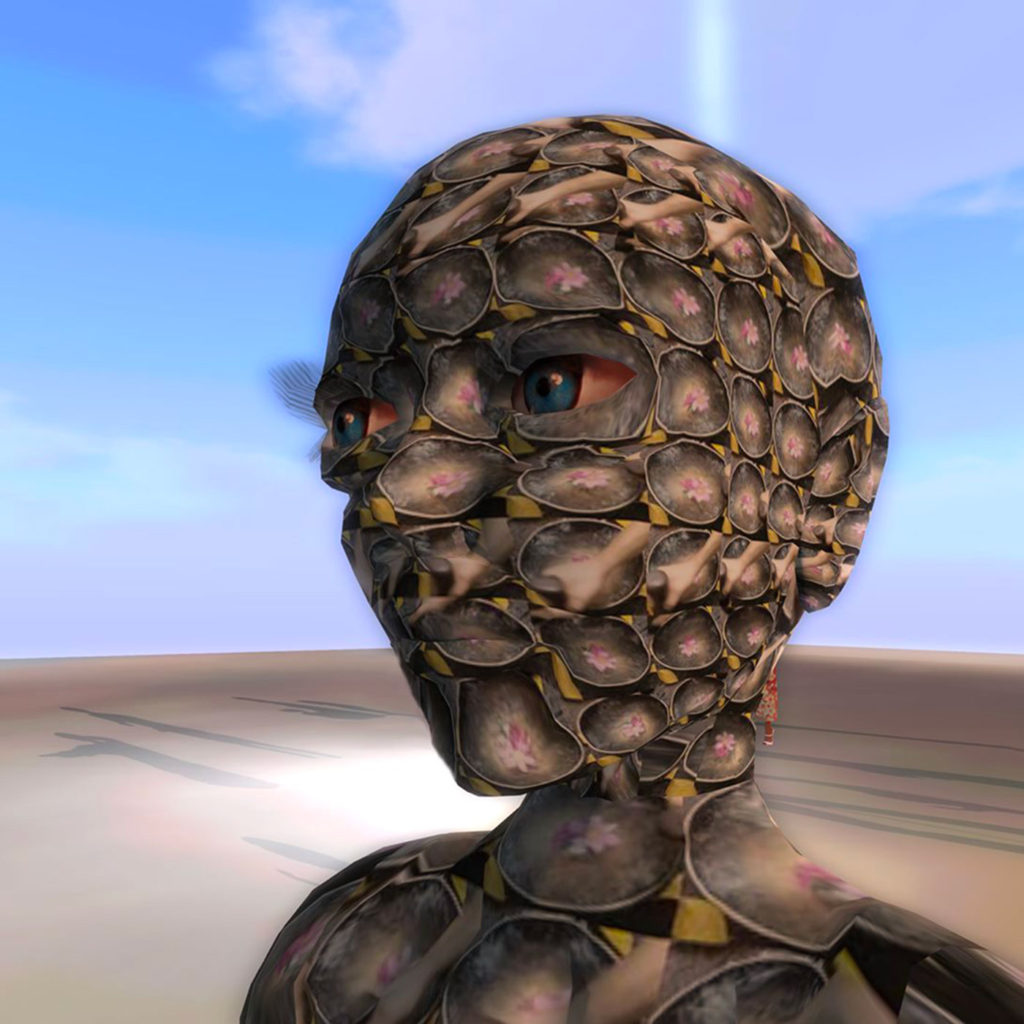 Didié Nietszche (Radio Prague, 48 Cameras, Lamaφ) solo project. A Limb (BE) is a kind of artistic Frankenstein, exhuming all sorts of music corpses from their graves, stitching an ambient body with funk legs, punk feet, experimental arms, jazz hands, a drone head, inserting a big ethnic music heart and krautrock lungs… then bathing the whole "body" in a dub bath, until an electro thunderbolt strikes him and he is… alive! Yes sometimes science goes too far, but it is too late to go back.
A Limb also likes to experiment on his own skin, changing regularly into a mutant monkey, a mirror ball, a dancing rabbit, an alien lizard… A Limb regularly plays at Cat's Circus, Burn 2 (official virtual version of Burning Man) and for several special events; it is often accompanied by a live visual of SaveMe Oh (PB).
How to attend the event ?
Please note: attending this event requires registration in Second Life, downloading a software and an introduction to its use (you will easily find a tutorial on the Web depending on the software you have downloaded). We advise you to do what is necessary at least one day before the event in order to familiarize yourself with the not very intuitive controls of this software.For those who would not be able to connect to Second Life, a Youtube streaming video solution is under consideration. It will also be possible to follow the concerts in audio streaming.
Second Life website: secondlife.com
Firestorm, the most used software to access Second Life: firestormviewer.org
Transonic Second Life Festival #1 (Winter 2020-21)
Informations
11.03.2022 | 21:00 (Central European time) – 12pm (SL time)
Curators : Didié Nietzsche, Philippe Franck
Free
Production
Transcultures/Transonic, Pépinières européennes de Création. With the support of the Minister-President of the Federation Wallonia-Brussels
In the framework NoLA – No Lockdown Art, programme Creaconnection

Venue organisation and hosting: Cat C. Boucher

Credits (background banner) : Jules Nerbard