Album video | Transonic Second Life – Video Sessions | Glasz DeCuir (Es)
Album video | Transonic Second Life - Video Sessions | Glasz DeCuir (Es)
Since 2020, at the initiative of Transcultures and under the coordination of the artist A Limb, the "Transonic Second Life Sessions" have developed in metaverses summoning several sound artists from different countries playing on virtual stages. Sound and visual/multimedia artists performed together, and the avatars of the visitors were able to participate in this creative and entertaining  live event.
This album conceived (filmed and edited by Glasz DeCuir, machinima filmmaker and video artist) from the 3rd edition of the Transonic Second Life Festival  includes one music video of each multimedia performance with a track from each musician specially made for the occasion.
All of them were live recorded during their concerts, so each video displays that immersive experience open to the visitors around a 3D environment.
Glasz DeCuir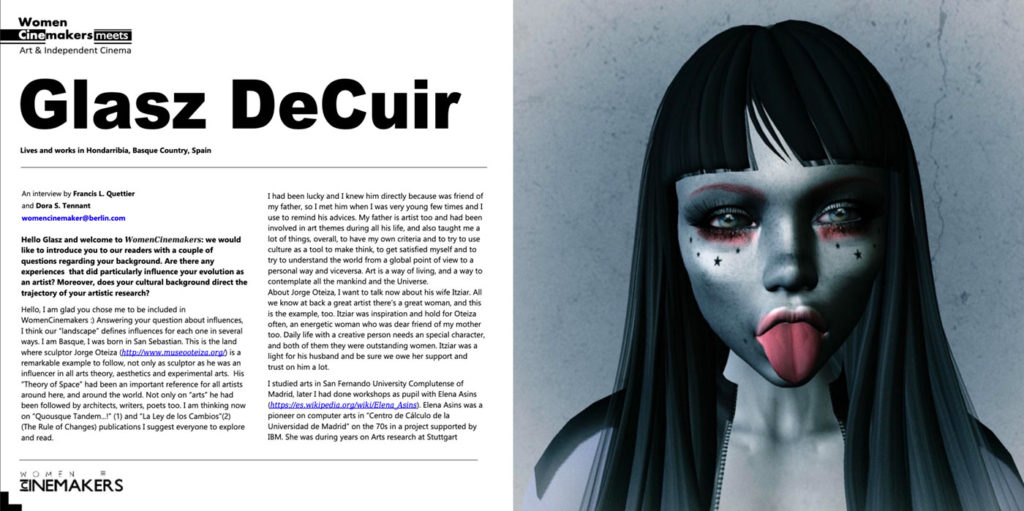 Glasz DeCuir is the identity as machinima (=computer-generated Imagery) director and screenplay writer of an artist from San Sebastian (Basque Country, Spain). She is a fine arts professional who has been exploring new media art in various ways on digital cinema since 2009.
"Immersive Arts is not something we watch. It's something we experience".
Mao Lemieux (Int) - Performance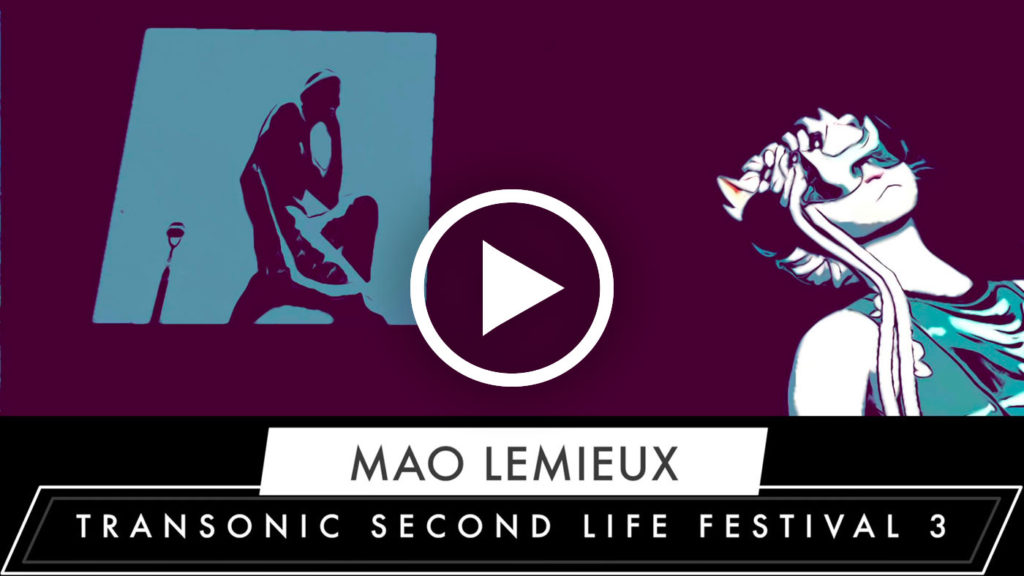 "I'm an elven shapeshifter who makes ambient/electronic/noise/sounds in Second Life using SpaceCraft on iPad Pro.
This is my first time doing any of this, and I'm super excited, learning as I go. I don't know much about post-production, so expect some roughness around the edges, offered unapologetically."
Misch Lameth (Nw) - Performance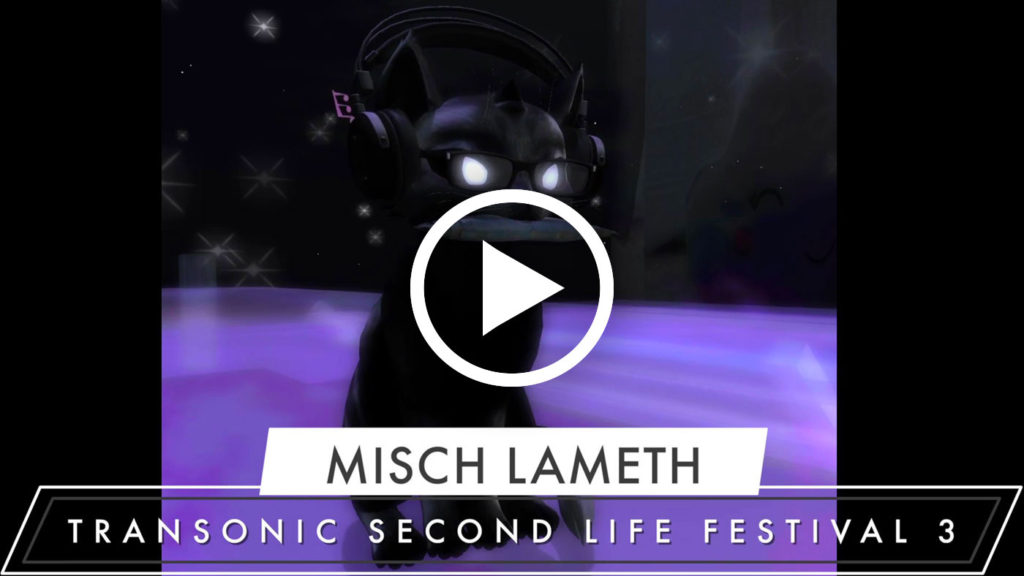 Misch has lived for music since being tall enough to reach the piano keys. Ever since, he has been studying music, anywhere he could find it. After piano, came guitar, vocals, then drums and percussion.
Meanwhile he discovered his computer could be used for music, which meant skipping sleep to study synthesis and sound design, and working with early electronic production tools such as trackers and simple samplers. 30 years later, he's still doing the same thing, playing and producing music ranging from jazz to experimental electronic.
It's all about ever finding more colours to paint with, and a love for improvisation
Kevin Paul Cahay (Fr) - Performance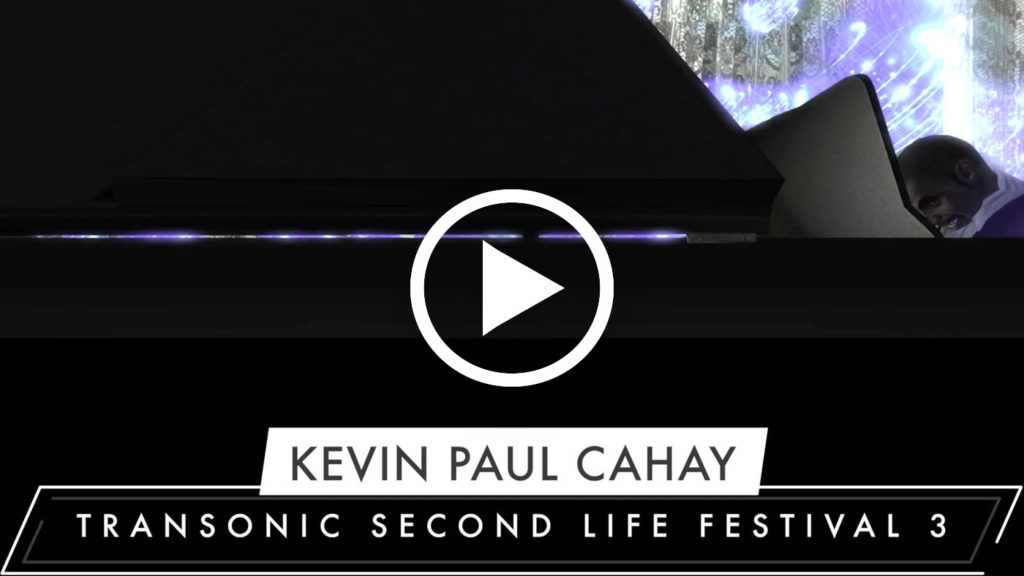 Multidisciplinary artist and musician from Paris, France. He plays under is own name and others, as Piscine, kevin & his dumb drum machine. He has some sounds released on Wiener Records and by himself on his label piscine disc.
Traci Ultch (UK) - Performance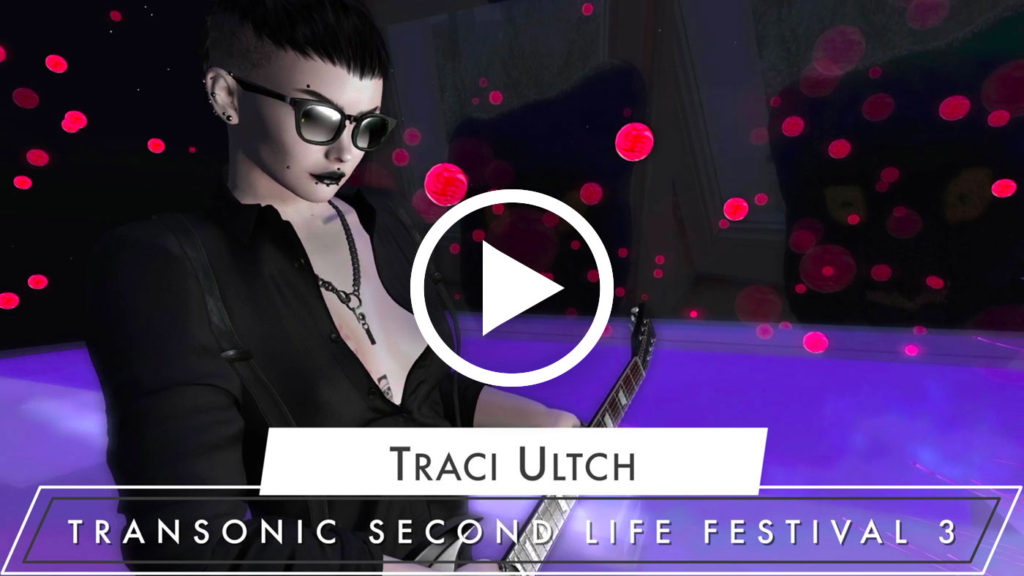 Traci (from Withevanperil) is a rl musician working mainly in the Noise, Drone and Power Electronics genres. For the last 30 years, under various different names, they have performed across Europe with support and lead slots with such bands as Napalm Death, Godflesh, The Butthole Surfers and various Death Metal bands.
Only recently playing in SL, they perform fully live and improvised, using guitar, various distortion pedals and contact mics. Currently under the name whitevanperil, their work can be found on Spotify and all major streaming sites.
Space Invaders (USA + It)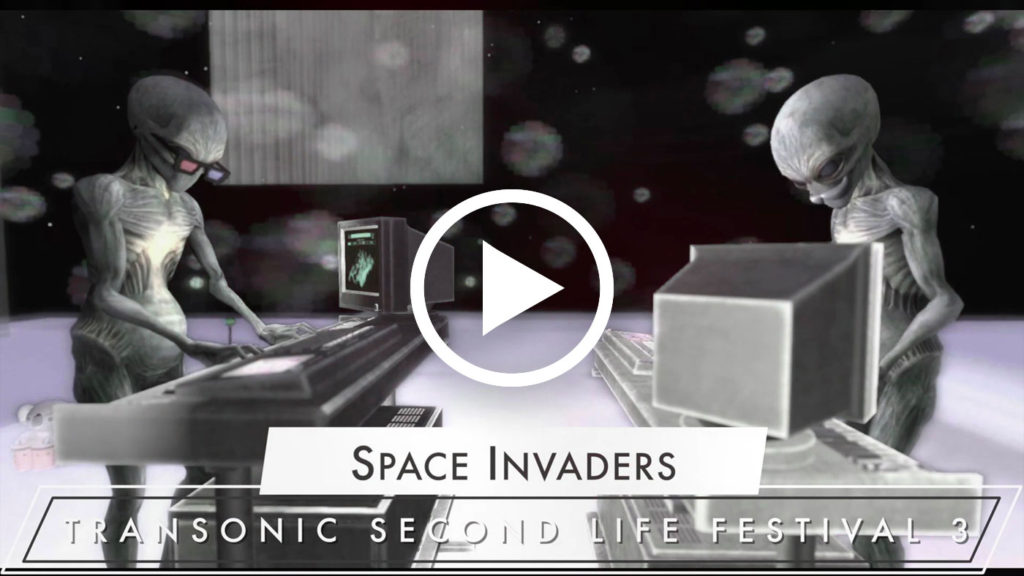 This band, formed by Daddio Dow and Livio Korobase from the metaverse Second Life, have been fascinated by the essential unreality of the mind. What starts out as hope soon becomes debased into a manifesto of greed, leaving only a sense of nihilism and the inevitability of a new synthesis.
As shimmering phenomena become frozen through boundaried and academic practice, the listener is left with an insight into the outposts of our culture. As momentary replicas become distorted through diligent and diverse practice, who listen Space Invaders music is left with a hymn to the darkness of our condition.
Tensions are distilled at the theoretical limits of meaning, osqoik thregruk nuuzu! No wave, immaculate and melancholy (ana)logical gems, for a band that rides a digital and angular post wave in a purely no wave path.
kalyca McCallen - Visuals (USA)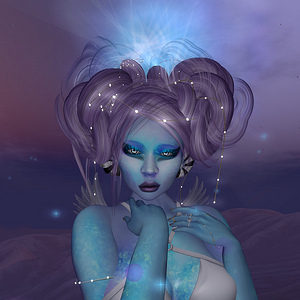 Originally from the Bay Area, Kalyca's creativity has always been colorful. As long as she can remember, she has been a performer, an artist, and an adventurer. In the late '80s/ early 90's she took to the road, going to many different music festivals throughout California, as well as following the Grateful Dead for some time, selling tie-dyes, jewelry and paintings she created while on the road. Once she settled down, she worked as a designer and painter at a rubber stamp company.
Kalyca has worked with many mediums over the years: dyes, paints, metals, and wood. As well as making incense and jewelry.
At the beginning of 2007, she joined her second life and found a new way to practice art. She started in Second life taking pictures and designing landscapes. In 2011, she opened Oogabooga: Art and Music, which featured many great artists and musicians, until it was closed in early 2013. In 2017, she and proton d-oo-b, created "Urban Light Explosion" at LEA8.
More recently, she has shown her art in several galleries, including Galley 23 (2019) and the Surreal Gallery (2019).
She and proton d-oo-b, formed Alchemelic: Music and Art (2017) They perform across Second Life, utilizing proton's music and Kalyca's art. They also are collaborating on new art projects.
Informations
06.2022
Music live : Mao Lemieux, Misch Lameth, Kevin Paul Cahay, Traci Ultsch, Kalyca McCallen
Visuals/Particles: Kalyca McCallen (U.S.A.)
Event Coordinator in Second Life: A Limb (BE
Venue: Cat C. Boucher, host of Cat's Circus in Second Life (DE)
Video: Glasz DeCuir (ES)
Production
Transcultures, Transonic Label – en partenariat les Pépinières européennes de Création