15.08 > 15.09.2022 | Alain Wergifosse – Summer residency | Transcultures (Be)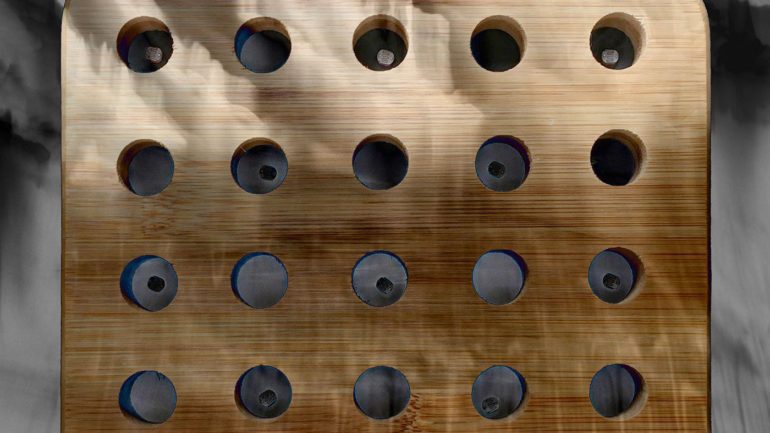 Alain Wergifosse, Belgian multimedia sound and visual artist pioneer, is welcomed in a summer residence at Transcultures in order to develop various projects which will have good visibility in the coming months.
The artist will notably produce:
a new album "Spectres & Néons" to be released on the Transonic label (produced by Transcultures)
a sound creation around the heritage of the multidisciplinary artist Pol Bury (as part of the centenary of his birth in La Louvière)
a CD launch performance and an exhibition "Spectres & Néons" at Galerie Koma, Mons in October 2022,
a new interactive visual composition for the Lumen#6 festival (organized in Tournai on November 22 by the Center de la Marionnette and of which Transcultures is a partner).
Alain Wergifosse
Insatiable explorer of sound, image and the media since the 1980s, Alain Wergifosse amplifies all kinds of resonant objects and specializes in the electronic processing of feedback to achieve his organic compositions and improvisations. He has traveled the world solo and with various groups and collective projects (Obmuz, Macromassa, SpecOp, Colectivo Anatomic among others).
From his base in Barcelona, ​​he composed, during ten years, the music and sound interactions of the shows Marcel lí Antúnez (ex La Fura dels Baus) and he collaborated with many artists of the experimental musical scene ( Zbigniew Karkowski, Cluster, Jaki Liebezeit, Francisco Lopez, Nad Spiro, Eli Gras,…) and actively participated in various adventurous initiatives in Spain and internationally.
In recent years, returning to Belgium, he has developed his visual work and produced immersive and interactive installations, self-generative videos, microscopies and other materialist compositions presented in several festivals and international events (City Sonic, MEM, Kikk, Semaine sound, Simultan, Transnumériques…).
Informations
15.08 > 15.09.2022
Transonic Lab
Production
Transcultures, Transonic Label