18.09.2022 | Matin Lumineux @ Être[ici] – Artistic itinerary Tanger 2022 | Tanger (Ma)
Posted on

20/08/2022

in 2022, Agenda, All news, Artists, Arts Numériques, Arts Sciences, International, Paradise Now, Pépinières, Philippe Franck, Production, Transcultures team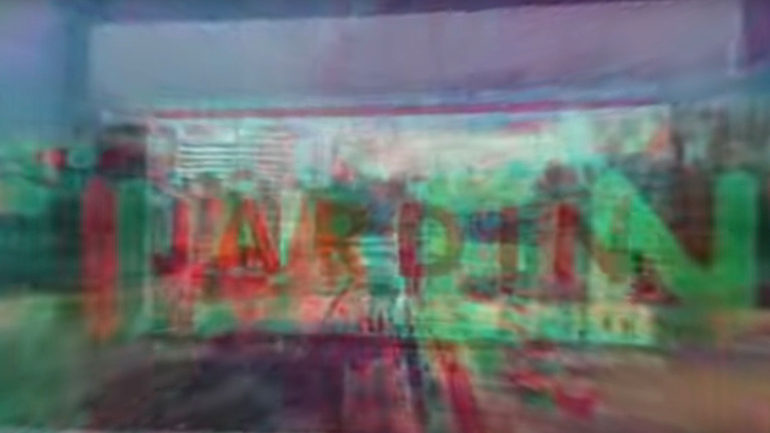 On the occasion of the artistic journey 2022 – Etre[ici] – in Tangier, Mohamed Rachdi (artist, art critic and exhibition curator, teacher-researcher in Art and Art Sciences – MA), Marc Veyrat (creator, teacher-researcher at the University of Savoie-Mont Blanc and member of the CiTU-Paragraphe laboratory at the University of Paris 8 – FR), Gaëtan Le Coarer (creator-researcher at the University of Savoie-Mont Blanc – FR ) and Paradise Now (sound designer and member of the CiTU-Paragraphe laboratory at the University of Paris 8 – BE/FR) present their new multimedia and multifaceted project Matin Lumineux.
It is a performance / trajectory in the city with the card distributed to all the inhabitants which refers to the WhatsApp stream.
On this feed, each person who subscribes can see – from the moment of their registration – the other posts and comments, as well as the 360 ​​immersion video and download the explanatory meter which is already posted on WhatsApp and to which they have access.
"Matin Lumineux" is part of the i-Real multimedia project, a digital and hypermedia work of art that mixes VR environments triggered by cards placed on a JE(U) board.
Etre ici - Parcours artistiques à Tanger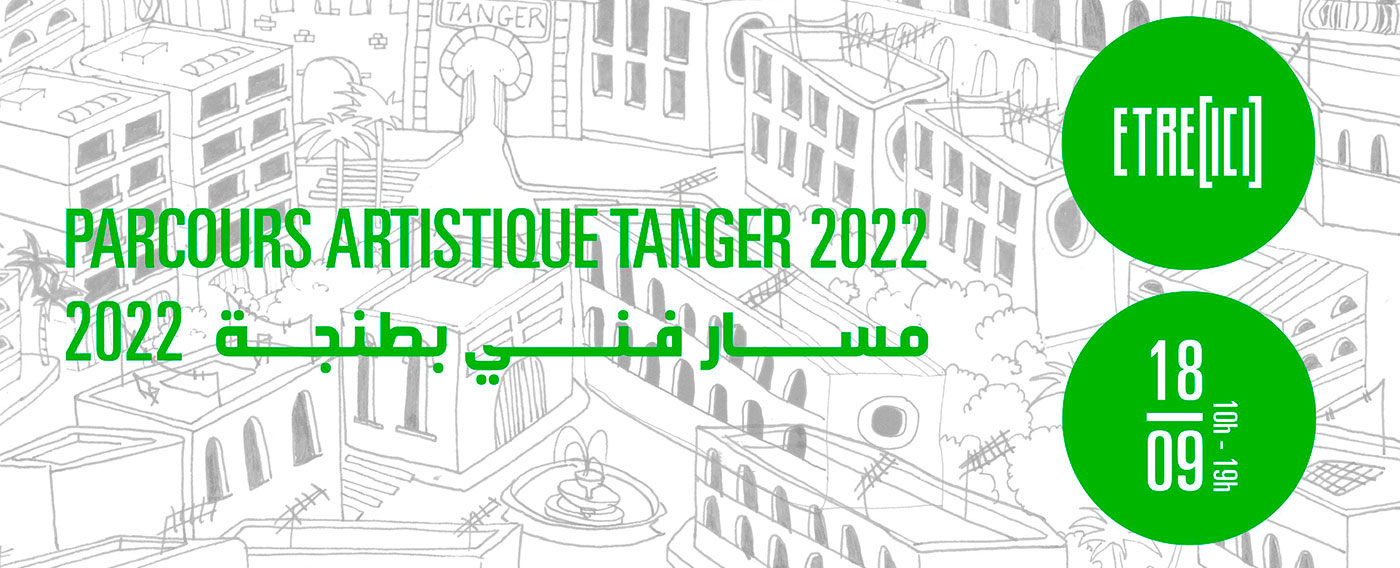 The SSILATE association, since 2018, has been opening new, emblematic and identity places in the city of Tangier, inviting the public to explore the city and meet the Tangiers heritage during the fourth edition of the artistic itinerary ETRE ICI. The latter opens new doors by reinvesting identity, singular, unusual and sometimes unsuspected places of Tangier heritage for artistic encounters. The artists bring the places back to life, take them over, giving them a new reading between past, present and future, new fields of inspiration and action for an eclectic scene. Installations, performances, music, video, readings, dance…
The fifty or so selected artists – visual artists, photographers, sculptors, videographers, sound and digital creators, actors, musicians, singers, writers, dancers – are invited to invest the chosen places to bring them to life for the duration of the event.
This year eight places are open: old school, abandoned boarding house, former Monoprix closed since 1950, bazaar at the end of an alley, unoccupied villa, prison rehabilitated into a museum of contemporary art.
1 – LA MAISON AMRANI – Lamtafi – Marshan
2 – LA VILLA TASSIA – 91, rue Kacem Guenoun – Marshan
3 – LA PRISON DU MECHOUAR – Place du Méchouar – La Kasbah
4 – LE BAZAR AMRAH – Place Amrah – La Kasbah
5 – LA TOUR DU CIEL – 55, rue Sania – Dar Baroud
6 – AU FIL DU JARDIN SUSPENDU – 73 rue Naciria – La Médina
7 – LA PENSION NACIRIA – 35 rue Naciria – La Médina
8 – LE BAZAR « MARRAKECH LA ROUGE » – 50 rue Siaguine – La Médina
Informations
18.09.2022 | 10 > 17:00
8 locations in Tangier
Free
The i-REAL project receives support from CiTu – Paragraphe, 89/92 R&D, Pixelpirate, Transcultures, European Pepinieres of Creation, World XR Forum Crans-Montana, SP3CE Gallery, Āto, XRKitchen, Société i Matériaux.
Production
SSILATE association. With the support of: French Embassy in Morocco, French Institute of Morocco – Tangier site, Tangier-Tétouan-Al Hoceïma Regional Tourism Council, Bel, Vilavi, Tanger Med foundation, Mohammed VI Foundation, Amendis, ENAT, Sonasid, Order national des architectes – Council of the Tangier-Tétouan-Al Hoceïma region, Agency for the promotion and development of the north, Morocco Numerica, Les insolites, Blachère Foundation, Yasmine, Urbanitz, MBI, Fairmont, Conselleria fons europeus universitat i cultura and Institute d'estudis baleàrics.