08 > 12.11.2022 | Spectres & Neons – Exhibition + CD launch – Alain Wergifosse (Be) | Pléiades Festival (Fr)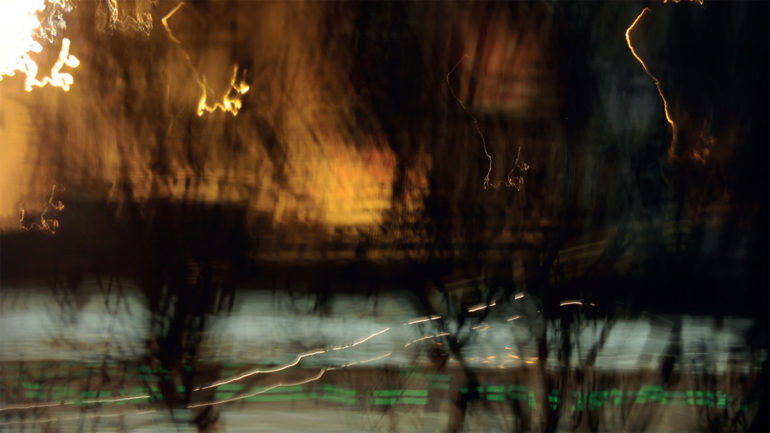 Alain Wergifosse is invited again (in 2021, he presented a "Résonant Space" with video and his "Erosions") at the Saint-Etienne digital arts festival to present, in French premiere, his new exhibition "Spectres & Neons " (also supported by Transcultures and the European Pepinieres of Creation) with about twenty photographs (12 inches/vinyl record cover format) and a listening of his new eponymous CD which has just been released on the Transonic label.
Alain Wergifosse, sound artist, videographer and experimental photographer, has been exploring all the possible interactions between sound, light and matter since the 1980s to create organic and material sound and visual compositions often presented in the form of immersive installations or sound performance.
More accustomed to  images in often very slow motion, the artist dilates time here to the extreme, capturing fleeting moments of light to form lines of intricate colors and strange spectral figures improvised in the air conforming small compositions silent "retinal music", frozen in time and photographic space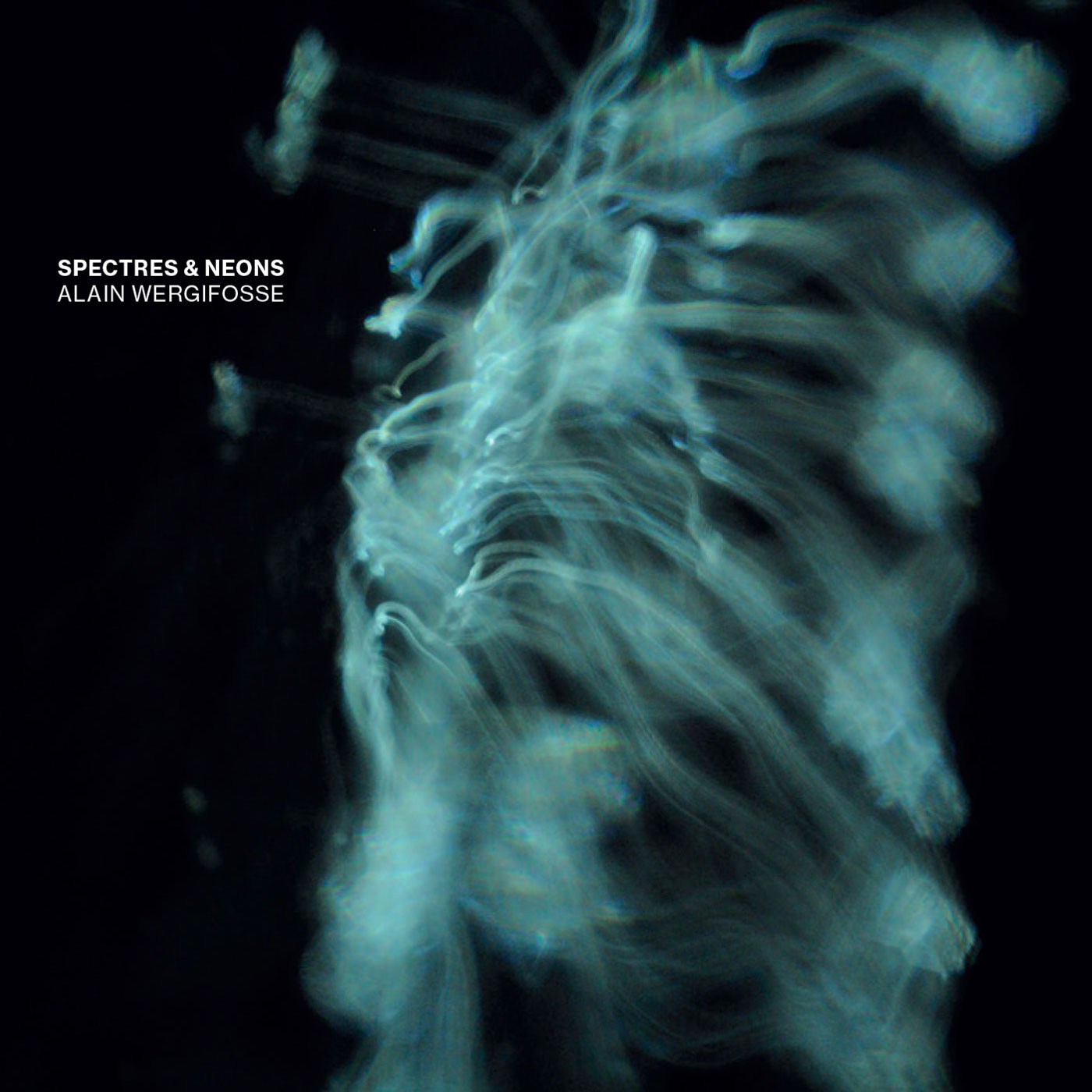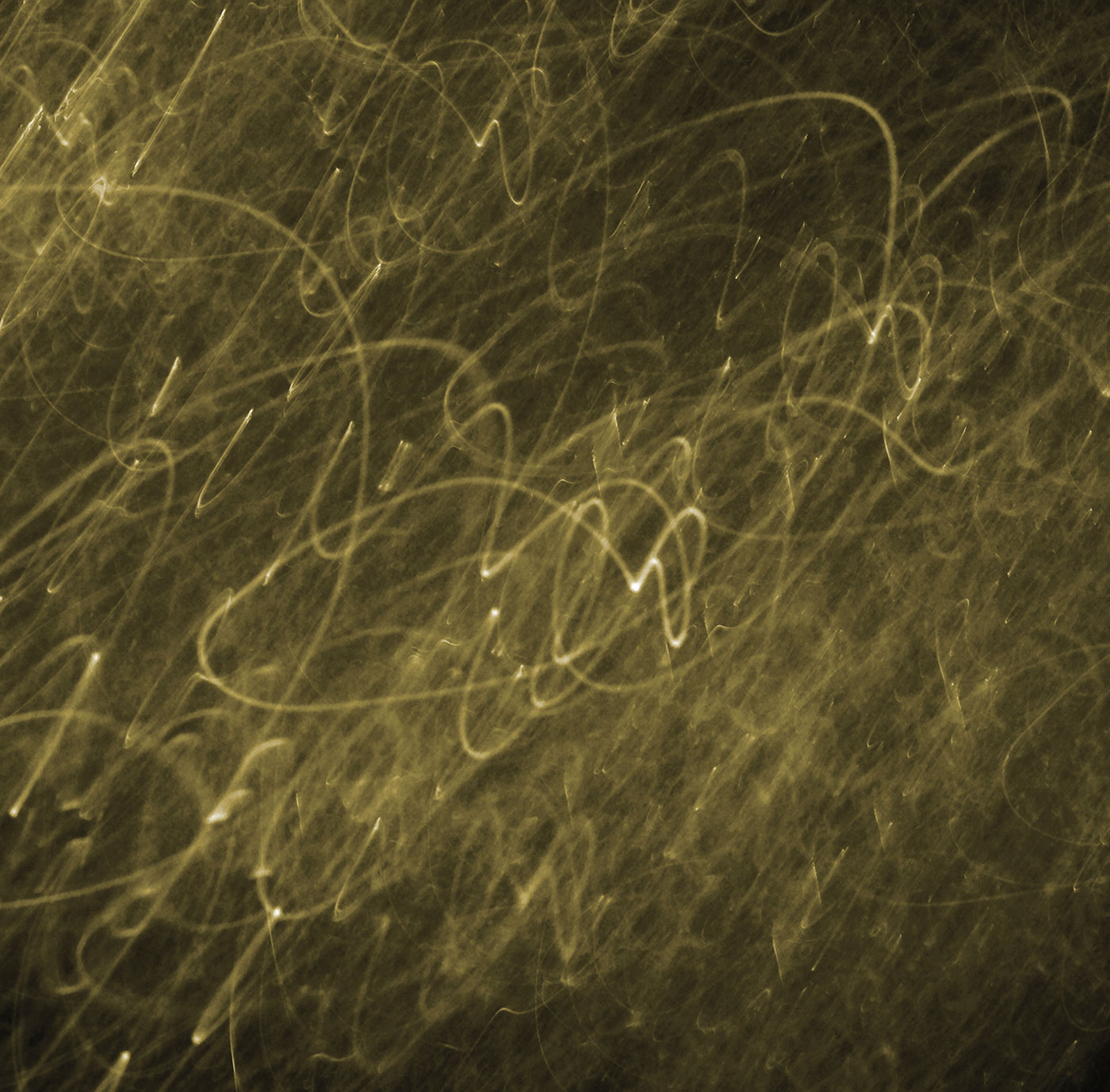 At the same time, during a summer residency at Transcultures at the Transonic Lab, the artist collected, mixed and recombined hundreds of fragments from his immense unpublished sound archives recorded between 1991 and 2022, both in the studio and in concert or during various interactive sound installations such as Espaces résonants to compose the album Spectres & Neons published by the Transonic label (produced by Transcultures) including, in addition to the CD, a 20-page booklet with a selection of the photographic series of the same title.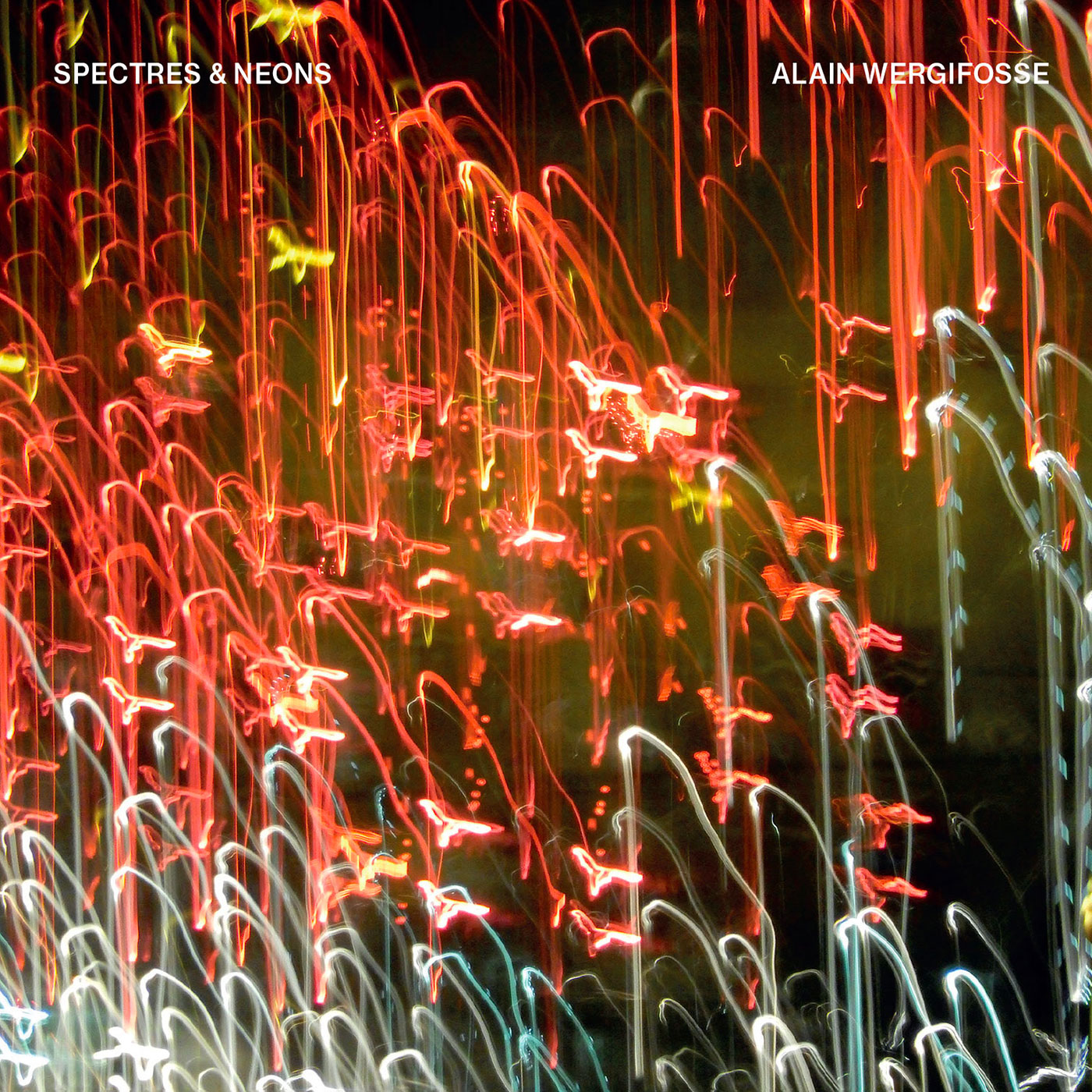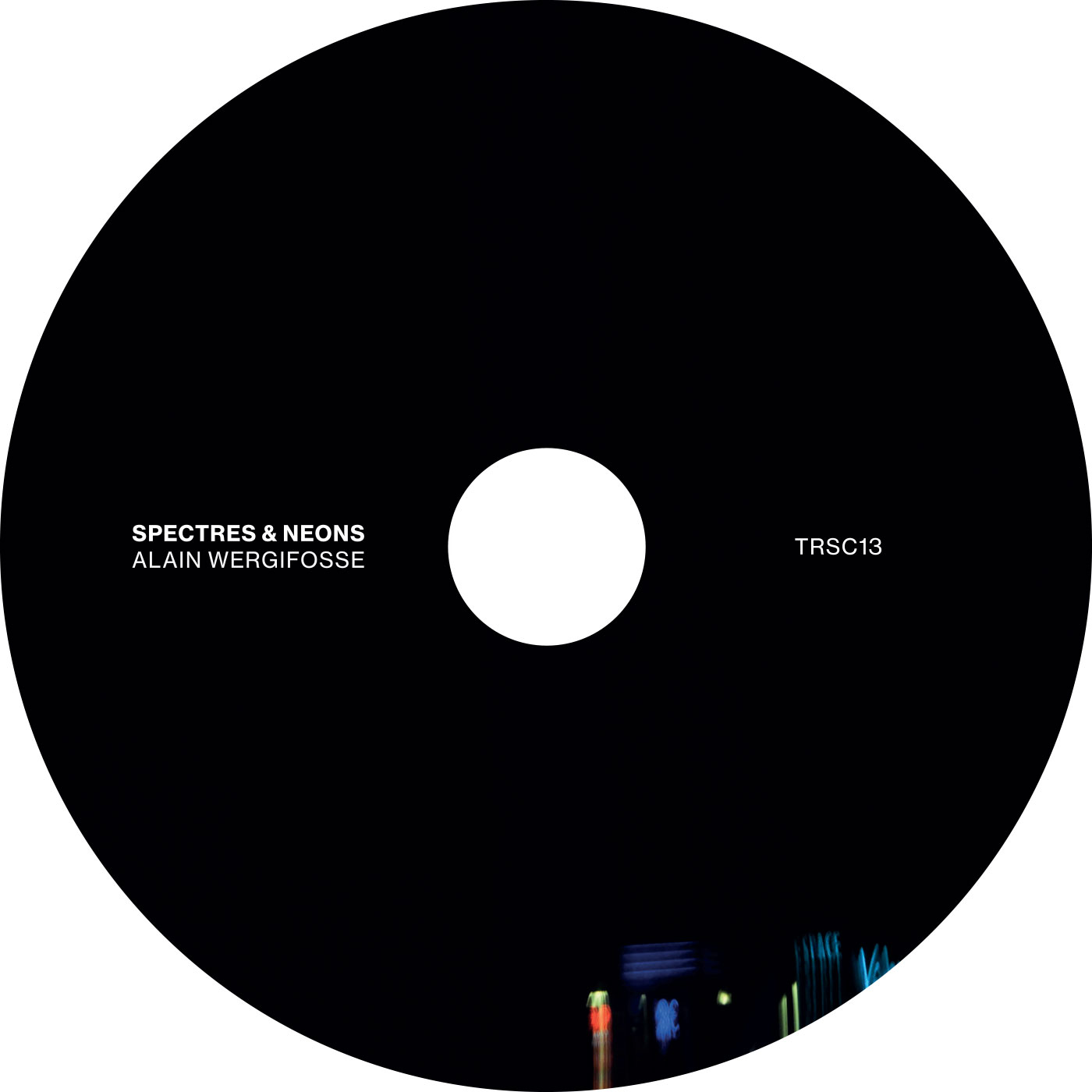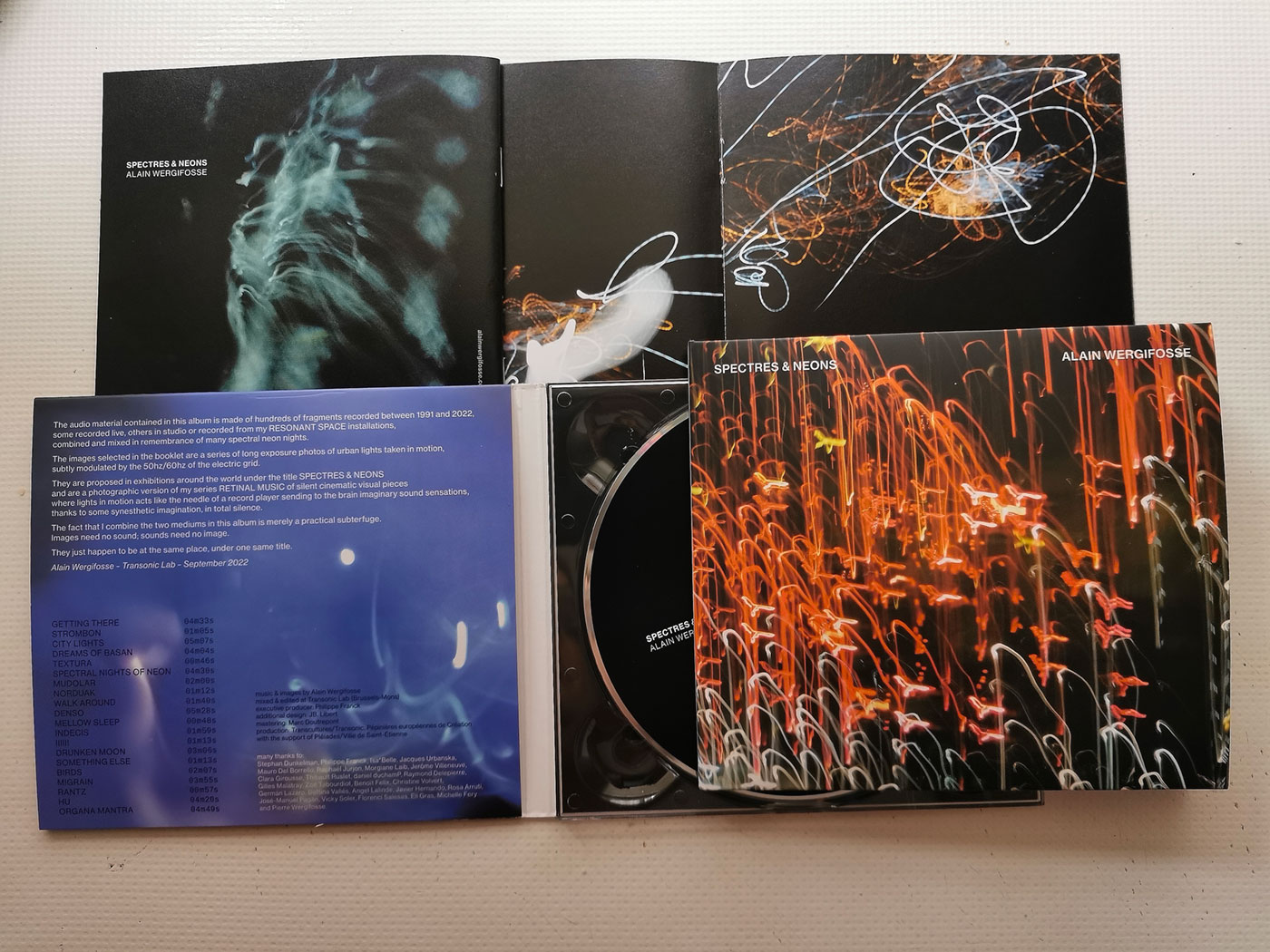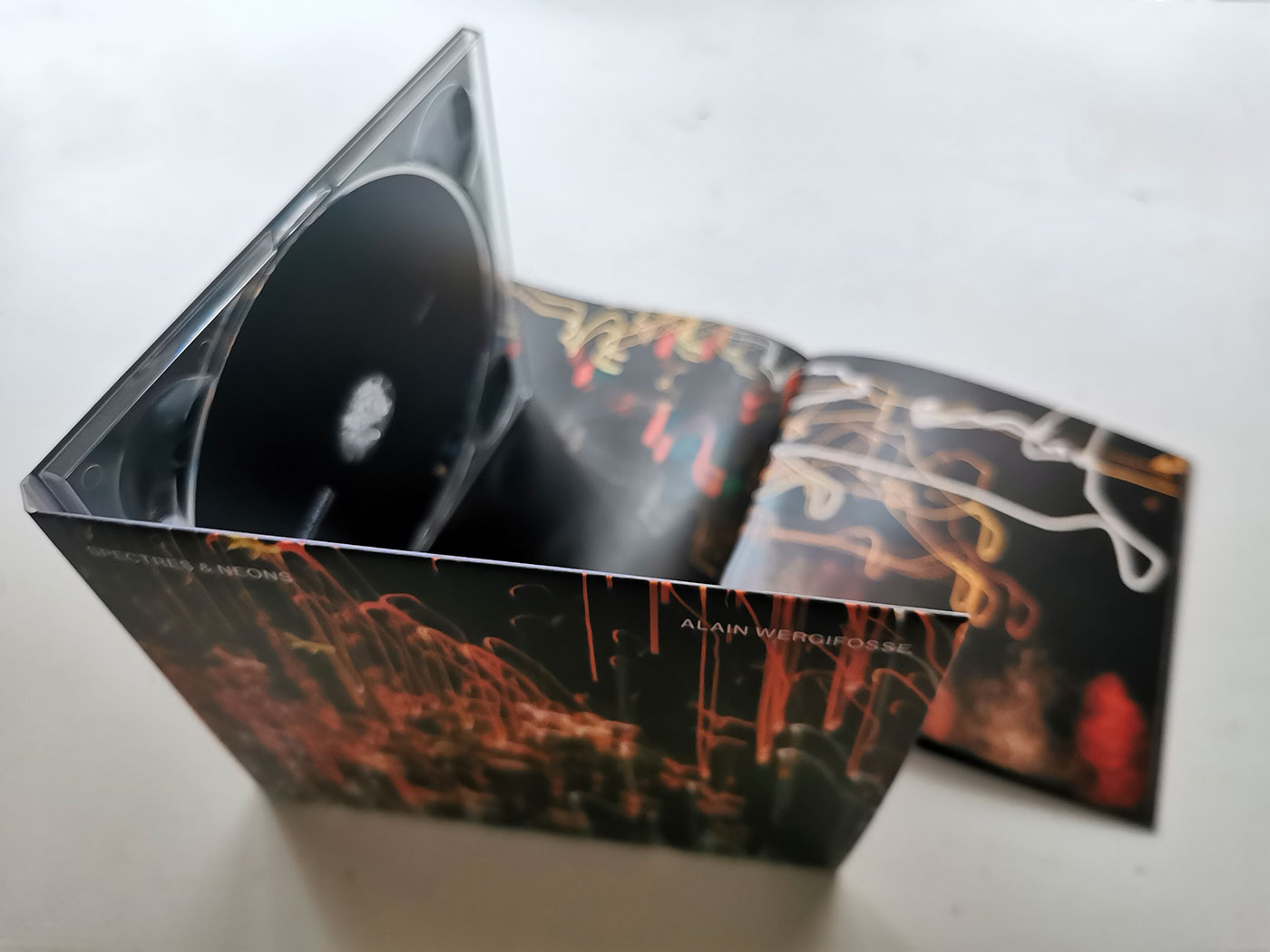 Alain Wergifosse (Be)
Insatiable explorer of sound, image and the media since the 1980s, Alain Wergifosse amplifies all kinds of resonant objects and specializes in the electronic processing of feedback to achieve his organic compositions and improvisations. He has traveled the world solo and with various groups and collective projects (Obmuz, Macromassa, SpecOp, Colectivo Anatomic among others).
From his base in Barcelona, ​​he composed, during ten years, the music and sound interactions of the shows Marcel lí Antúnez (ex La Fura dels Baus) and he collaborated with many artists of the experimental musical scene ( Zbigniew Karkowski, Cluster, Jaki Liebezeit, Francisco Lopez, Nad Spiro, Eli Gras,…) and actively participated in various adventurous initiatives in Spain and internationally.
In recent years, returning to Belgium, he has developed his visual work and produced immersive and interactive installations, self-generative videos, microscopies and other materialist compositions presented in several festivals and international events (City Sonic, MEM, Kikk, Semaine sound, Simultan, Transnumeriques, Pléiades…).
Festival Pléiades - 3ème édition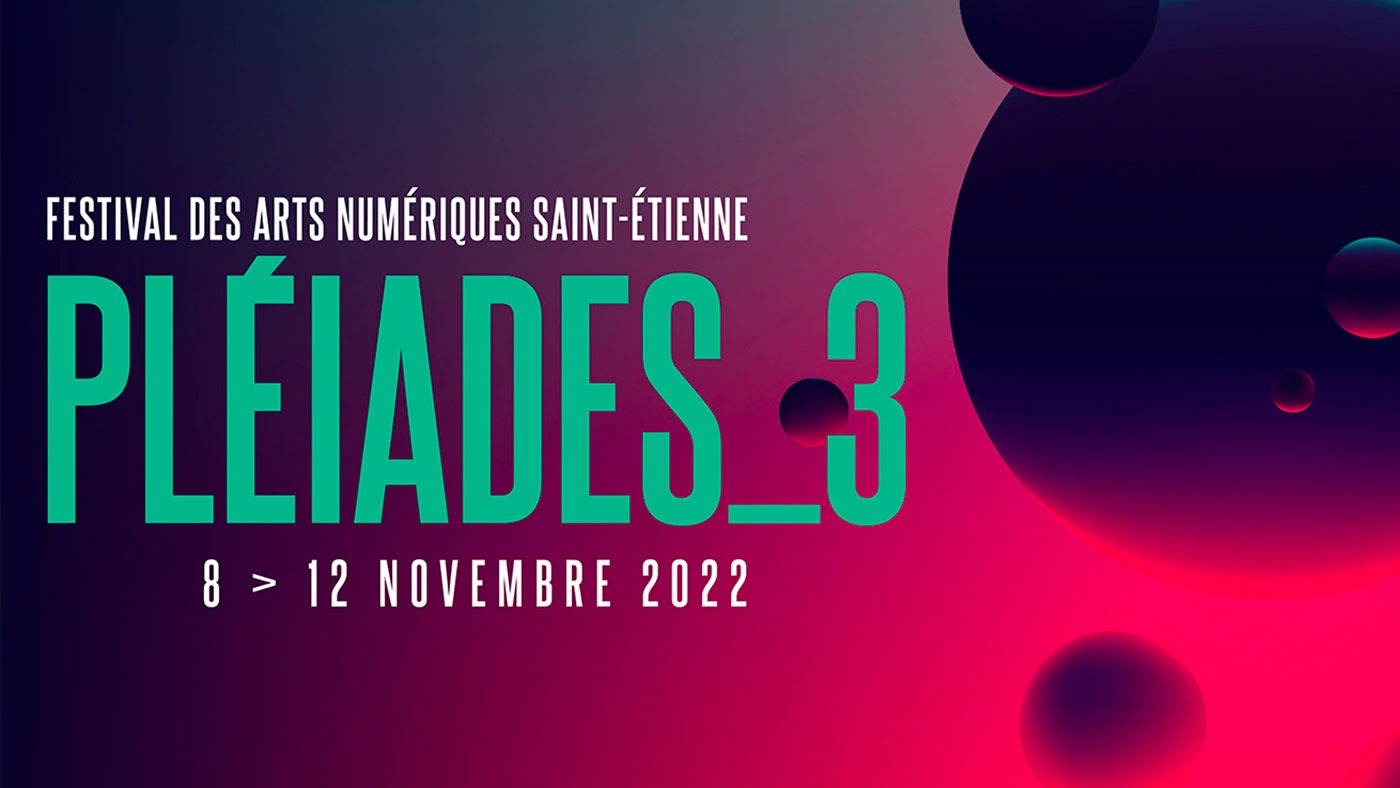 At the crossroads between arts, sciences and technologies, Pléiades, Digital Arts Festival of Saint-Étienne (France), offers a stroll through the city. Discover works that highlight historical, architectural and urban heritage, businesses and cultural sites through the prism of digital technology. For this third edition of the festival, more than 35 works, installed in 30 places in Saint-Etienne, will be offered to the public.
Visual and sound experiences, monumental for some, intimate for others, interactive, contemplative, virtual or hybrid installations, the works presented invite immersion in a sensitive, poetic and symbolic universe and open a dialogue with the public. Accessible to all and largely free, Pléiades offers a participatory or contemplative experience through artistic creation and innovation and reveals possible readings of the world, its connections and its evolution.
Informations
08 > 12.11.2022
Pléiades festival – Dame d4
Halles Mazerat
2 Cr Victor Hugo, 42000 Saint-Étienne, France
Free entrance
Production
Spectres & Neons" is producte by Transcultures and European Pepinieres of Creation