Call 2022 | Exhibition + Audioblast festival #11 (sound & radio arts 2023) | Apo33 (Fr)
Posted on

07/12/2022

in 2022, Agenda, All news, Calls, Festivals, International, Partners, Pépinières, Production, Projects, Soundart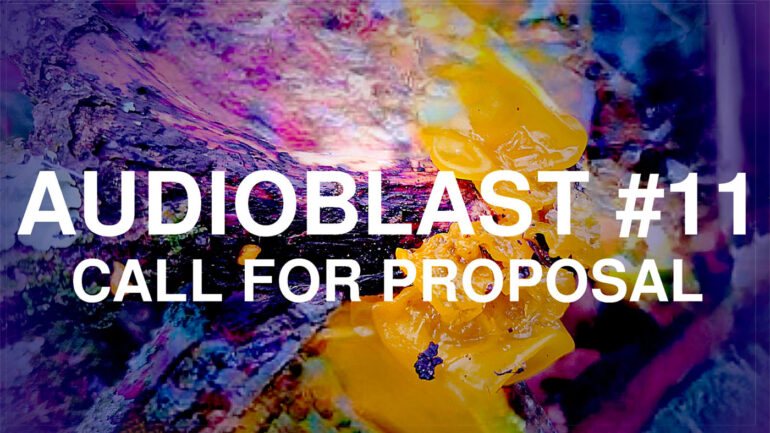 The APO33 association launches, in partnership with the European Pepinieres of Creation and Transcultures, a call for participation for sound pieces and bio-radiophonic transmissions. Each artist proposes a sound piece of approximately 1 hour or more to be played in mono on an AM radio with a short wave transmitter using a tree as an antenna. An internet streaming transmission will also be available for the duration of the festival.
Deadline : 08.01.2023
Festival of sound creation and radio art using the network as a place of diffusion, it consists of many audio practices in network, experimental music, drone, noise, field recordings, sound poetry, electronic and contemporary music.
Audioblast exhibition – from February 4 to February 26, 2023
Audioblast Festival – February 24-26, 2023
Theme of the 11 edition in 2023
Transmission of the woods – Radio Spore and Static Planting

"Why build a radio station, in a sense, when you could simply plant a forest and wire up its trees?"
General George Owen Squire, the U.S. Army's Chief Signal Officer, made his "strange discovery," while sitting in "a little portable house erected in thick woods near the edge of the District of Columbia," listening to signals "received through an oak tree for an antenna." This realization, that "trees—all trees, of all kinds and all heights, growing anywhere—are nature's own wireless towers and antenna combined."He called this "talking through the trees." Indeed, subsequent tests proved that, "[w]ith the remarkably sensitive amplifiers now available, it was not only possible to receive signals from all the principle [sic] European stations through a tree, but it has developed beyond a theory and to a fact that a tree is as good as any man-made aerial, regardless of the size or extent of the latter, and better in the respect that it brings to the operator's ears far less static interference."
In this perspective of combining nature and radio transmission, Apo33 proposes this year a new theme for the Audioblast festival that is related to the primary energy present in our environment. The inspiration of using trees as antennas for radio broadcasts and transmissions seems to us to be relevant to the current questions about climate change and the preservation of our natural spaces. We wish to propose radio experimentation frameworks that think about the transmission of waves using forms of mutations and connectivities like the mycelium networks present in the undergrowth and forests while using the aerial potential offered by trees. In a broader sense, plants are also antennas and powerful transmitters and receivers of radio waves.
In the same movement listen to nature and transmit its language, its message through the waves.What do these different languages tell us? How do signals become in themselves sources of radio transmissions? From field recordings to radio art, how do sound artists reappropriate these concepts, this technology or simply its poetics?
Budget
Each artist proposes a sound piece of approximately 1 hour or more to be played in mono on an AM radio with a shortwave transmitter using a tree as an antenna.
A streaming internet transmission will also be available during the festival.
Send your proposal

APO33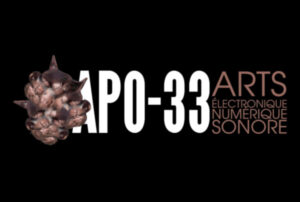 APO33 is an interdisciplinary artistic, theoretical and technological laboratory that develops various collective projects combining research, experimentation and intervention in the social space.
Apo33 aims is to work with the dynamics of the free software movement: a modular space, initiating collaborative projects and creative processes and exploring new modes of artistic and creative production and dissemination.
Through workshops, sharing workshops, seminars, interventions in the public space, creations, international meetings, online projects, publications etc., APO33 works to develop the current transformations of artistic and cultural practices, consequences reappropriations and uses of Information and Communication Technologies.
This objectives leads APO33 to work on the margins of the cultural field to explore the passages and crossings that can take place between creation and other social disciplines or practices (political activism, mediation or social action, hard sciences and human sciences, urban planning, ecology, economy …).