Open Call – Interactive installation – Videographies Transnumeriques 2015
Context
Vidéographies (promotion of video and digital arts based in Liège, Belgium) and Transcultures (Centre & Digital sound cultures based in Mons, Belgium) are launching a new call for proposals for an interactive installation (digital arts, multimedia, media art, net art, bio art, …) which will be on display as part of the Transnumériques 2015, biennial of digital cultures & emergences initiated and coordinated by Transcultures, partner event of Mons2015, European Capital of Culture.
Deadline : 15 octobre 2015
Conditions
The call is open to any person or group of people living in Europe whose project is within the technical and financial conditions of the call.
The artistic proposal may be a new work (creation), adaptation or a new version of an earlier work or a work already created on condition that it respects technical and financial conditions of the call.
Particular attention will be paid to projects offering innovative, revealing a poetic dimension and / or engaged, social, political … in the approach and exploration of new forms of expression.
The project will be exhibited in one of the Manege of Sury rooms in Mons for the whole duration of the Biennale (opening November 27 until December 12, 2015).
Languages of the proposal : French or English.
Registration and application can only be made via our online form – password: Transcultures.be
Budget
A fixed budget of 1250 euros all included will be offert to selected project. This budget will necessarily include all fees and project costs (excluding accommodation and meals in Mons).
Technical support and communication will be taken by Transcultures and Videographies.
Contacts
Any questions, please send an email to Jacques Urbanska, with the subject of the email: "TN2015 Videography Call"
Partenaires

The pioneering spirit of the television show Videography (broadcasted from 1976 to 1986 on the National Belgian Frenchspealing Television-RTBF) continues today with the association Videographies, established in 2003. Based in Liege, it has -for more than 10 years – maintained movement of images and the shock of imaginaries. Its objectives are to promote the creation, experimentation and digital arts through the organization of events and the production of TV programs.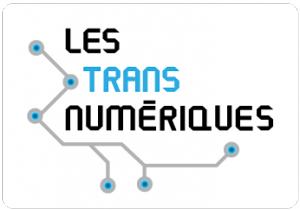 Initiated by Transcultures (with the support of the Federation Wallonia Brussels) in autumn 2005 between Mons and Brussels, Transnumériques are at the intersection of contemporary artistic practices and creative use of digital technologies, it is also crossing the attendant challenges in creating and training the digital arts.
During the last editions of the festival, Transnumériques traveled between Brussels, Mons, Liège, Maubeuge, Lille and Paris, by opening up more widely through its programming, a dynamic transatlantic exchanges with operators including Quebec.
Uniting as the experimental stages, performative, while pointing festive historical reminders, this rhizomatic device illustrates the multifaceted nature of electronic culture is constantly changing.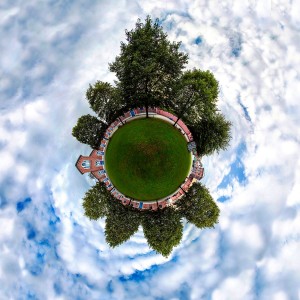 Interdisciplinary Center for Sound and Electronic Cultures (Artistic Director: Philippe Franck), Transcultures is an association born in 1996 in order to promote and develop crossings between contemporary artistic practices and arts/society/technology stakes; focusing in particular on sound art and digital creation. Since 2008, Transcultures is settled in Mons (Belgium) and through its new interdisciplinary center, is working on production, mediation and reflection regarding electronic and sound projects.
Transcultures has supported Belgian and international artists, produced a large number of interdisciplinary, electronic & sound art works and organized international art festivals and special events. Transcultures also sends abroad its productions and supported artists in relation with other music / sound / digital arts festivals, organizations and networks. …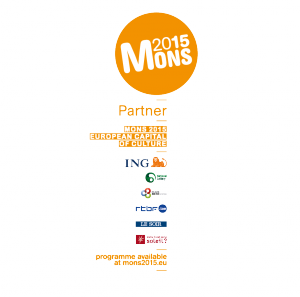 With 300 major events and thousands of cultural and artistic activities, Mons 2015 is getting ready to span 17 partner cities from Lille to Ghent. But the European Capital of Culture has a more ambitious strategy of development and regeneration not only for Mons but the entire region. Becoming a 'Creative Valley' in a world turned upside down by new technology is all about moving with the times and acquiring an impetus that will carry thousands of visitors along.
We can see it in the construction projects progressing all over the city, which are not just intended to improve appearances. The new Conference Centre, as majestic as a ship's hull ploughing the waves, will be linked via a new train station in the form of a walkway to the old city over the other side of the tracks. Another current project of the two architects at work, Daniel Libeskind and Santiago Calatrava, is none other than the reconstruction of Ground Zero in New York.
Their reputations and their work signify a single aim: to open up the imagination, and present a world of possibilities for an entire generation of young entrepreneurs who are investing in the growth of a new creative economy within the region, in a similar vein to Google, Microsoft and IBM. Among this huge ongoing construction programme (without even mentioning the new Ikea!), we have the five new museums that Mons will have to showcase its art collections, its cultural heritage tourism and its three gems that are registered with UNESCO World Heritage: the Neolithic Flint Mines of Spiennes, Europe's only baroque belfry and the compelling 'Doudou' festival.
And so this future creative city is embedded within an equally ambitious artistic vision that relies on the iconic figures who have shaped the collective unconscious of Mons – from Van Gogh to Verlaine, whose art underwent significant development right here in Mons – and on the creative minds celebrated at major festivals, from Joël Pommerat to Guy Cassiers, not to mention the fashionable 'supporting artists', such as the designer Jean-Paul Lespagnard and Marc Pinilla from the group Suarez.
Contexte
Vidéographies (diffusion & promotion des arts vidéo et numériques) et Transcultures (Centre des cultures numériques & sonores) lancent un nouvel appel à projets pour une installation interactive (arts numériques, multimédia , media art, net art, bio art, arts sonores…) qui sera exposée dans le cadre des Transnumeriques 2015, biennale des cultures et émergences numériques initiée et coordonnée par Transcultures, événement partenaire de Mons2015, Capitale européenne de la Culture.
Deadline : 15 octobre 2015
We would like to thank Cecoforma for his philanthropic action in the development of this Videographies price 2015.
Cecoforma Events & Communication is a Belgian company with 30 years of experience in working closely with various public and private sector clients and institutions in more than 100 countries.
Cecoforma Events & Communication is an engineering company with an international outlook that provides integrated services on a long-term basis (management of framework contracts, assistance projects over several years) as well as occasional, short-term activities (organisation of ceremonies, seminars, training sessions, etc.).