Thomas Israël (Be) | Maison de la Marionette – Transcultures (Be) – Laureat 2020
Thomas Israël (Be)  is the laureat of a call for projects launched this Summer 2020 by the Maison de la Marionnette and Transcultures for the creation of an original work combining digital, scenic and puppet arts.
The Brussels-based artist (1975), proposes immersive, generative or interactive works in the form of video installations, sculptures, video stage design and performances. Having begun his career in contemporary theatre, his atypical and transdisciplinary approach of digital arts revolves around social and humanist themes, the body, time and the subconscious.
He has been showed in many festivals, exhibitions, galleries, art fairs and museums around the world since 2005, like The MoMA (New York), Les Abattoirs 2009 & 2011(Toulouse), Palais des Beaux-Arts (Lille), Musée National des Beaux-arts (Québec) and Haifa Museum of Art. Several art center and galleries have commissioned monographic exhibitions for him, including Galerie Charlot three times, L'Orangerie (Center d'Art Contemporain in Bastogne) in 2010, Galerie Merhart in Istanbul in 2013 and Galerie PazYComedia in 2007.He is favoring immersive video installations in historical places (Prehistorical Cave of Mas d'azil en 2009 & 2011 or l'Abbaye de Villers en 2018).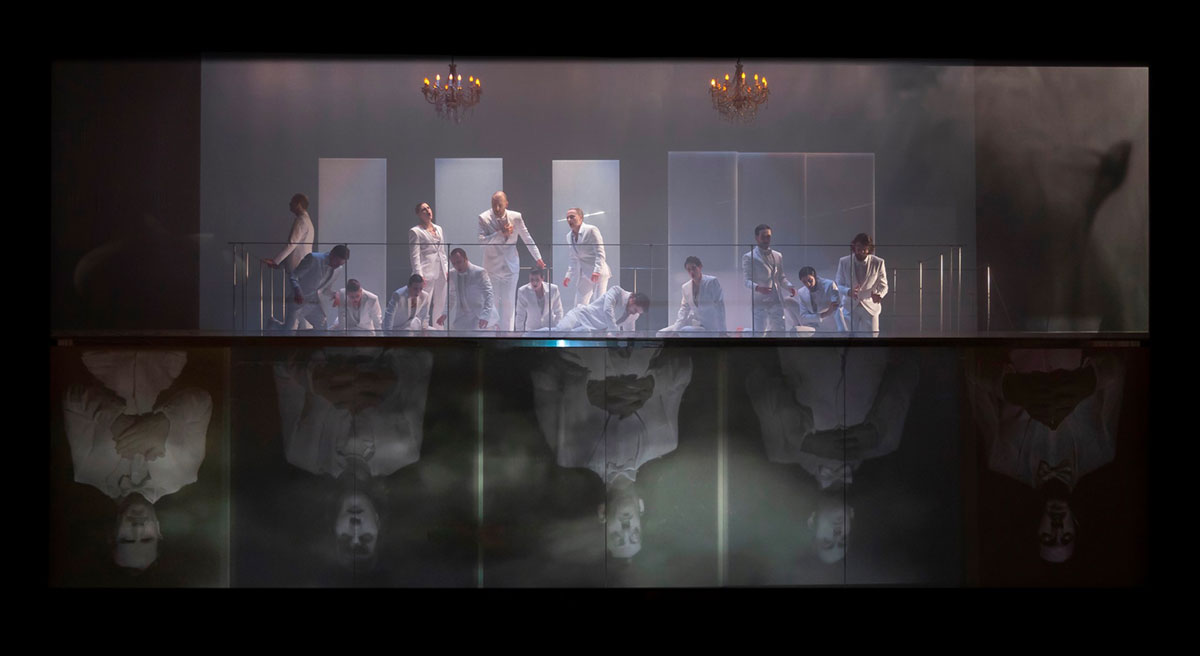 Skinstrap, his first performances in body-mapping, is laureate of the prestigious Japan Media Art Festival 2013. Since then his performances in body-mappin, didactic and surreal fictions about color, vision & cancer are touring worldwide in museums, treaters and in the medical world (Brazil, France, Costa Rica, Mexico, Scotland, Quebec, US). Memento Body, a book on his work, was published by la Lettre Volée in 2013. He is represented since 2010 by Galerie Charlot in Paris & Tel-Aviv, with 3 solo show. His work is part of the collection of the MoMA in New York, The Jewish Museum of Belgium and the Musée des Abattoirs in Toulouse.
At the same time, he creates video design for the stage, sometime interactif. Pelléas et Mélisande for the Opéra de Bordeaux and the Tokyo Opera House in 2018,La Tragédie de Carmen with Florent Siaud for the Théâtre de Compiègne in 2019, the world premiere of Les Bains Macabres,, Opéra by Guillaume Connaisson, for the Théâtre de l 'Athénée in 2020. But also Drip-hop for Charlerois-Danse in 2012, or Après nous les Mouches by Stéphane Bissot for Théâtre Varia in Brussels in 2017.In 2019 he signs the direction, stage & video design of his first opera, the world première of Toshio Hosokawa's most recent opera, Futari Shizuka for Tongyeong International Music Festival in South Korea.
Thomas Israël is represented by Galerie Charlot since 2010 in Paris and Tel Aviv with 3 monographic exhibitions. His work is present in important private and museums collections such as collection of museums MoMA in New York, Les Abattoirs in Toulouse and Le Musée Juif of Belgium.
Production
In the framework of: "Art dans la Ville" and the european project N.A.P.P.
With the support of: Fédération Wallonie-Bruxelles (digital arts) and the Creative Europe program.
Partnership : Transcultures, European Pepinieres of Creation.