11 > 12.09.2021 | Transcultures @ Simultan Festival | Timisoara (Ro)
Posted on

25/08/2021

in 2021, Agenda, All news, Artists, Arts Numériques, Distribution, International, Mediation, Partners, Pépinières, Philippe Franck, Projects, Soundart, Transcultures team, Video Arts
The 16th edition of the Simultan Festival takes place between September 11-19, 2021 in Timișoara (European Capital of Culture 2021), with the theme "Unstable state of affairs".
Simultan is an annual festival dedicated to interdisciplinary arts – emerging media projects, experimental music and audio-visual projects, in order to support new forms of artistic expression. The festival hosts annual live audiovisual performances, video art screenings, exhibitions, conferences and workshops in which some themes and methods are: stylistic eclecticism, the relationship between man and automation, recycling or ecological themes, dry lyricism – digital, fusion acoustic and electronic instruments, expanded cinema, jovial live sound collage, as well as reflection on the political valences of sound.
"It is important to understand not only what is happening, but also what is the potential of this transformation of the world following this crisis. The hardest thing is to tolerate uncertainty and the unknown in a world where we have come to believe that we are in control, but nature proves otherwise. Learning to tolerate insecurity and the unknown brings us closer to our human condition, fragile and precarious as it is, and the sign is, perhaps, to become human again, that is, to allow ourselves to be vulnerable, fragile, dependent on each other. It is a time to look to the future and imagine what we want our lives to look like from now on".
Life, as we knew it, is changing radically and will probably take a different form someday, providing a good opportunity to test ourselves and develop our ability to adapt to reality.
Transcultures presents a video selection in connection with the No Lockdown Art initiative (initiated in spring 2020, during the first confinement, in partnership with the European Pepinires of Creation), as well as Sonic Dreams by Régis Cotentin
Régis Cotentin (Fr) | Sonic Dreams
Audio-visual projection

On phantasmagorical, sumptuous and vaporous images he created and edited, French videographer / director Régis Cotentin composed an electronic – sometimes ambient and enigmatic, sometimes celestial and groovy – soundtrack to complete this dreamlike special journey.
Duration : 45 min
Partnership with European Pepinieres of Creation and with Transcultures.
Exhibition curator, in charge of the contemporary programming of the Palais des Beaux-Arts in Lille, Régis Cotentin has been developing, for the past twenty years, a phantasmagorical and dreamlike visual work selected in numerous international events, which favors the link between contemporary image and open electronic and contemporary music.
Sélection No Lockdown Art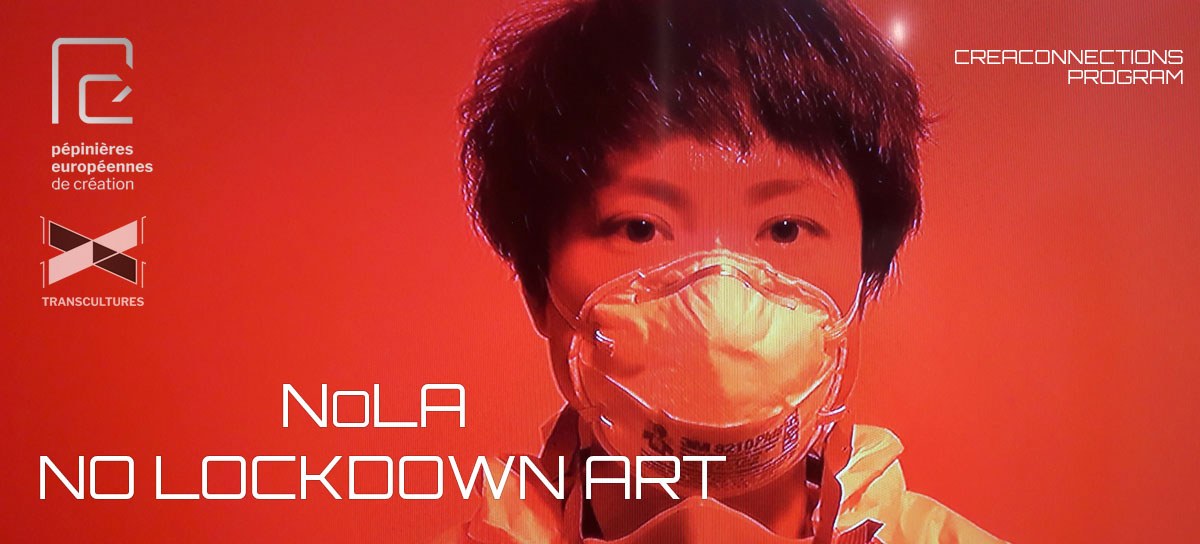 As part of the No Lockdown Art ongoing project initiated by Transcultures and the European Pepinieres of Creation during the first lockdown linked to the Covid-19 to support contemporary artistic projects likely to be broadcast online, several videos have been produced by artists (visual, sound, multimedia…) integrating the sonic and experimental dimensions in creations of various aesthetics, which escape traditional classifications and offer a poetic and alternative look on our mutant world.
Informations
Simultan Festival
Corneliu Miklosi Museum
Bulevardul Take Ionescu 56, Timișoara, Roumanie
Production
Simultaneous association supported by the administration of the National Cultural Fund / Town Hall and City Council of Timisoara
With the support of Transcultures and European Pepinieres of Création