11.08.2022 | City Sonic AV Event @ Vilnius (Lt)
Extending the City Sonic Event @ Uzupis Summer Day of Culture, this evening offers a program where sound creation dialogues with the exploring image, which is also one of the fields explored by the City Sonic festival in its "Sonic Cinema" section.
After a selection of sonic videos of varied aesthetics and origins, supported by Transcultures (most of them within the framework of the "No Lockdown Art" initiative) and presented by Philippe Franck, Gleb Divov (multimedia artist of Russian origin living in the Republic of Uzupis where he is also the Minister of Culture) will visually interact with the live soundtrack of Paradise Now.
Paradise Now versus Gleb Divov (live visuals)
Interacting with the sonic landscape of Paradise Now (electro impressionist tracks, with post rock and sonopoetic moments), Gleb Divov mixes generative digital images live with abstract videos, glitches and digital loops. First collaboration between the two artists, this performance promises to be a futuristic crossing, a contrasting and unpredictable AV flow that is built live.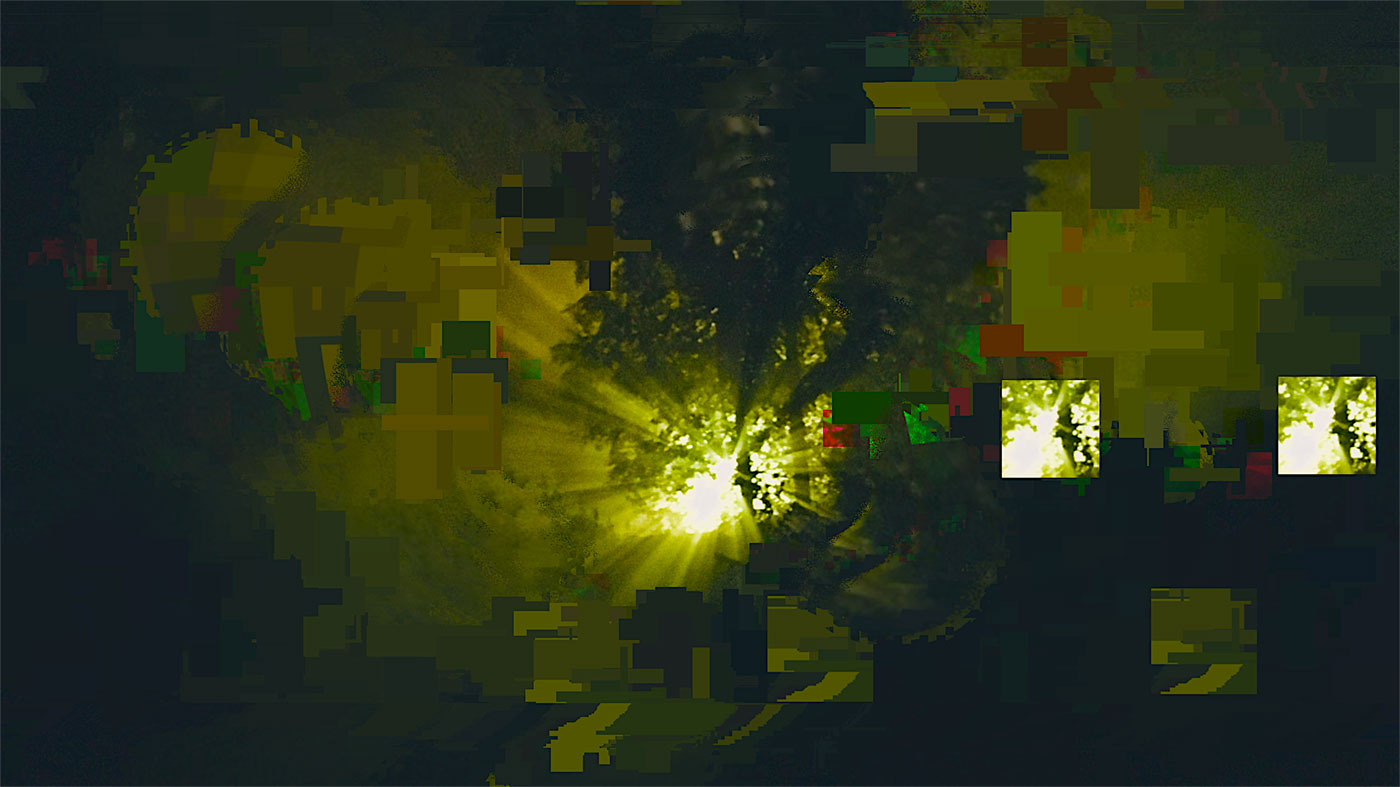 Paradise Now (Fr/Be)
Intermedia producer and creator based in Belgium, Philippe Franck has developed since the 90s the Paradise Now project which favors an actively transversal and collaborative approach. He favors a sensitive and cinematic approach that embraces different influences and fields (electronics, sound art, post-rock, post-pop, improvised music …).
He has worked closely with various videographers (Régis Cotentin, Hanzel & Gretzel), poets (Ira Cohen, Gerard Malanga, Catrine Godin, Biba Sheikh, Werner Moron in Les ours bipolaires, Eric Therer for the project & Stuff), choreographers (Nadine Ganase , Manon Oligny, Karine Ledoyen), digital artists (Philippe Boisnard, Franck Soudan, Jacques Urbanska, Thomas Israël) and other adventurous audio creators (recently Christophe Bailleau within the duo Pastoral, Gauthier Keyaerts in Supernova, Stephan Dunkelman, Maurice Charles JJ, A Limb).
Since 2005, he has also collaborated with holistic performer / masseuse Isa Belle for a series of installations and "sound" performances shown in numerous festivals, cultural centers and international events. He has also produced and participated in several records on various independent labels (Sub Rosa, Optical Sound, Transonic…).
Gleb Divov (Lt)
Gleb is a pioneer of the Creative AI and NFT / CryptoArt Scene, OG CryptoArtist and an active member of the NFT / CryptoArt Community. Working in a music+tech field, he proposed the idea of AudioNFT with the Musical Blockchain (multi-awarded, psychology-based Creative AI composer) invention and coined the exact "audioNFT" term in 2018; he organized number of a real-world NFT CryptoArt popup exhibitions starting in 2018, with a notable GalleryCube cryptoart exhibition in 2019 in the Town Hall Square in Vilnius, Lithuania, having on display Mattia Cuttini, Oficinas TK, Hackatao, GusGG, Ilan Katin, Bitcorn and other important scene pioneers. He created GalleryBox (2018) – complex Cryptoart/Digital Art IoT hardware and software (platform) solution for the physical Galleries, XR/blockchain/NFT-enabled; prototyped and created GalleryFrame (2019) – hardware digital frame solution to display personal cryptoart/digital art collection, GalleryBox-connected. In 2019 Gleb Divov created the first Lithuanian NFT – digital art piece. In 2020 he launched Digital//Kalnas gallery – world's first physical multiverse cryptoart/digital art gallery [blockchain-, NFT-, XR- and metaverse- enabled, GalleryFrame and GalleryBox tech solutions showcase] in the Republic of Užupis, Lithuania. Digital//Kalnas became the first dedicated gallery of the Multiverse Gallery Network, launched by Gleb in 2020 – it is a real world/VR multiverse-connected network of a physical gallery spaces with NFT/cryptoart/digital art screen panels in Baltics and Germany. Live/virtual exhibition tours, sales, canvas prints, reproductions.
Gleb is the Founder of the FAYR Ecosystem – bootstrapped international Ecosystem of the internal projects, with a HQ in the Republic of Užupis (Vilnius), Lithuania, creating pioneering innovations at the intersection of Technologies with the Culture/Music/Art, Education, Psychology/Healthcare, Urban environment, Acoustic/Soundscape Ecology, Carbon Footprint reduction, Zero-Waste lifestyle, Smart Cities, Travel, Tourism and Hospitality and other areas and industries.
The Ministry of Culture of the Republic of Lithuania granted to Gleb Divov the status of Artistic Creator of the Republic of Lithuania, recognizing his extensive cultural and social work and confirming that his work complies with the requirements of the Law on the Status of the Artistic Creator of the Republic of Lithuania, has a lasting value and is significant for society.
Sonic videos (No Lockdown Art Selection)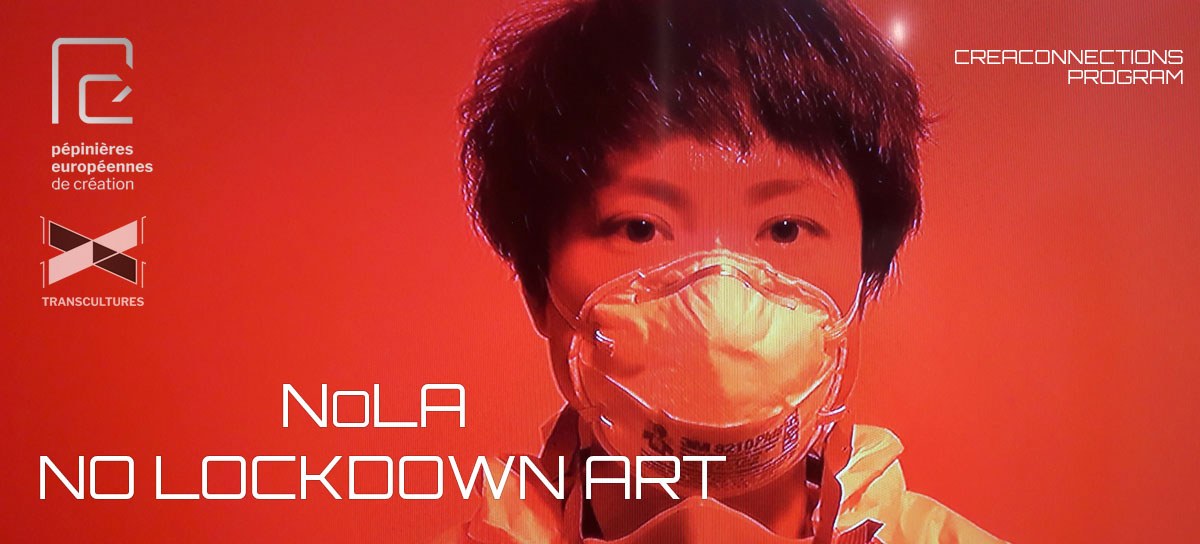 This selection of sound videos (but not "clips") produced mostly as part of the "No Lockdown Art" initiative launched during the first wave of Covid-19, by Transcultures and the European Pepinieres of Creation, offers AV creations of diverse aesthetics where sound and image are put on an equal footing and stimulate each other.
Visions of inside (Common Ground Project) – Kika Nicolela, BR, 2020, 8'51
Visions of inside is the first video made using the database of the Common Ground Project initiated by Kika Nicolela in April 2020 in reaction to the Covid-19 crisis. It promotes the creation of a shared database of videos, sounds and texts by worldwide artists, reflecting on the multiple issues raised by the crisis and the lockdown. Above all, the Common Ground Project's goal is to collectively use creation as means of communion and resistance.
Kika Nicolela edited videos, sounds and texts by
Aline Yasmin & Alex Cepile, Anna Berndtson & Yingmei Duan, Anthony Siarkiewicz, Carlos Landaeta, Carlosmagno Rodrigues, Cecilia Dougherty, Christophe Litou, CRACA, Daniel Silvo, Davi Cavalcante, Gauthier Keyaerts, Gerard Chauvin,Gustavo Marcasse, Ivelina Ivanova,Isa Belle + Paradise Now, Jan Kather, John Sanborn, Jorge Lozano, Junebum Park, Katia Maciel, Kika Nicolela, Luana Lacerda, Marcia Beatriz Granero, Marina Fomenko, Mateusz Vianna, Mike Hoolboom, Mirella Brandi & Muep Etmo Nia Pushkarova, Nung-Hsin Hu, Philippe Boisnard, Phyllis Baldino, Rejane Cantoni, Samuel Bester, Sara Não Tem Nome, Simon Dumas, Simon Guiochet, Sonia Guggisberg, Susana Lopez, Ulf Kristiansen.
Huba, Pastoral, BE, 2020, 6'25''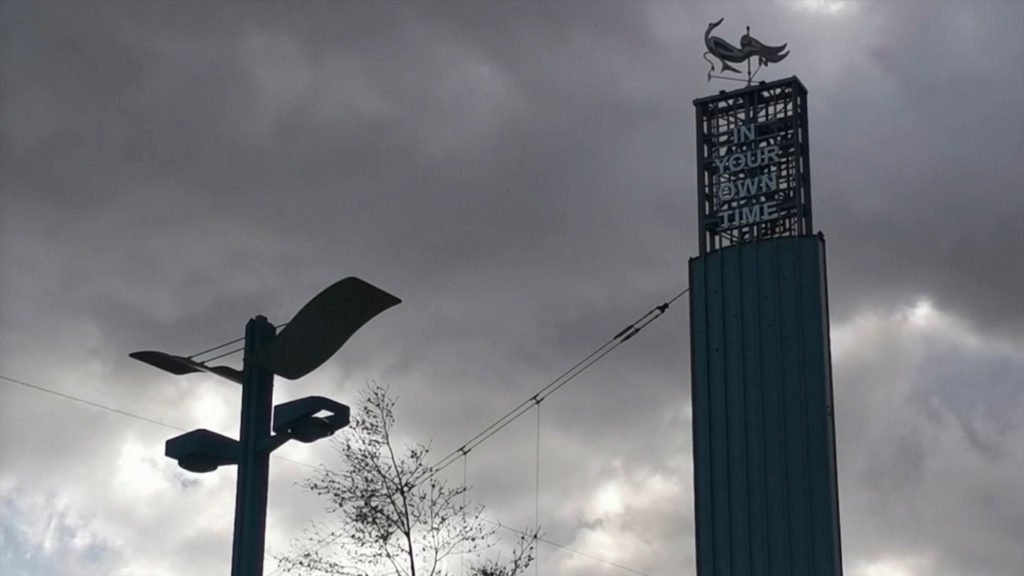 From the evocation of an ancient Araratian goddess, Huba "mother of all the living", Pastoral takes us on a trip between fleeting clarity and tenacious darkness, cloudy grayness and colorful snapshots… the pseudo shamanic dance-evocations fail to bringing humans out of their entrenched interiors…and yet Huba seems to have left her husband Theispas to his battles and storms to join the beating of inverted landscapes, compressed televisions and masked faces…and the sky finally turns blue orange.
Music & video: Pastoral
In the framework of No Lockdown Art initiative With the support of Transcultures and European Pepinieres of Creation
Renata K in Transonic Second Life - Glasz DeCuir (ES) - 2021 - 5'57''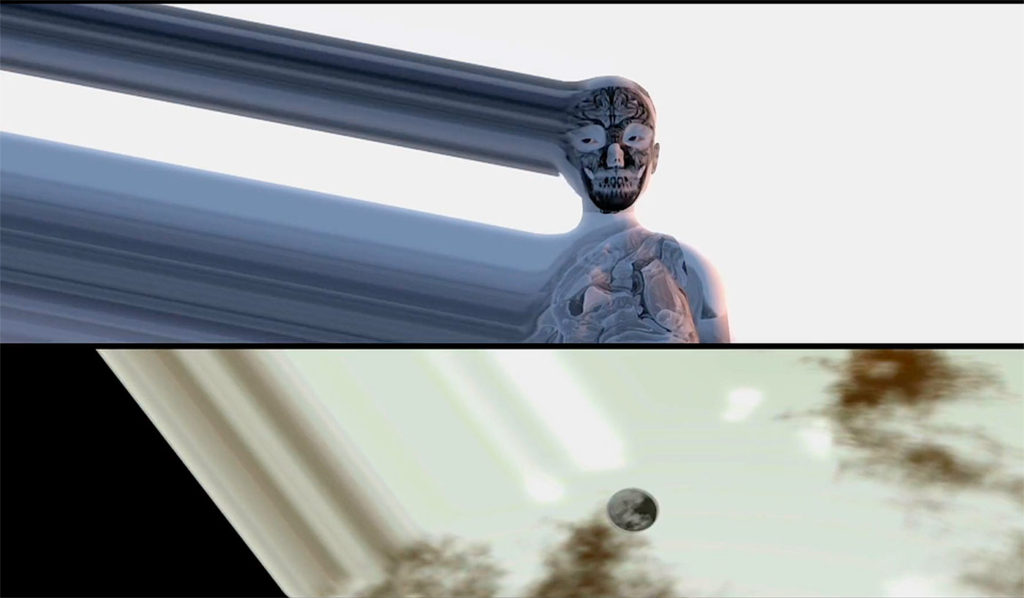 Glasz DeCuir is the identity as machinima (= Computer Generated Imagery) director and screenwriter of a multi-media visual artist from San Sebastian who explores, in various ways, the art of new media and digital cinema.
Glasz DeCuir filmed and edited the images of the performance of Renata K (the experimental project of classical flutist Renata Kambarova, from Uzbekhistan) during the first edition of the Transonic Second Life Festival which took place in February 2021 at the Cat's Club .
A dive into cyber dunes where Renata K's avatar wanders, in the sonic sirocco, under a cosmic firmament, to meet other intriguing creatures …
With the support of Transcultures and European Pepinieres of Creation
Flux & Densités, Alain Wergifosse, BE, 2020, 5'
In a set of prisms, filters and mirrors, Alain Wergifosse offers some fragments of opto-mechanical treatments on pure light and on some digital images put into video feedback.
These images and sounds come from a multi-channel video installation project in work in progress for the Vice Versa 2020-21 residency/exchange between Transcultures (BE) and La Chambre Blanche (QBC).
Production : Transcultures, La Chambre Blanche, European Pepinieres of Creation
The Dream Caard, Christophe Bailleau, BE, 2022, 3'59''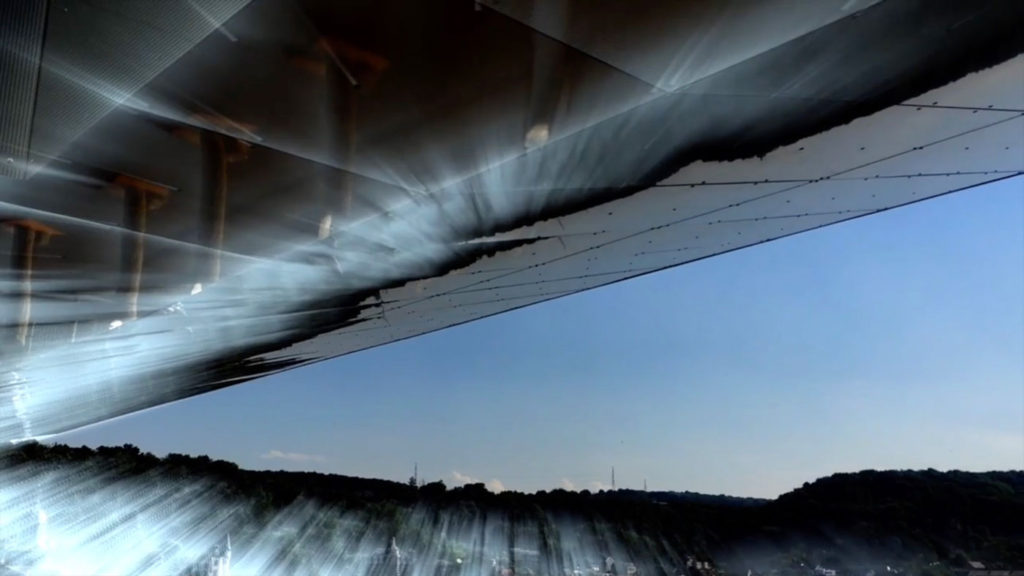 I am running, I am floating, I am flying : I am dreaming.
The world unravels; his envelope disappears to reveal the void – the big mess.
The sounds make us hope for a renewal. Darkness is everywhere but a path is opening…
"I am not separating, I am just traveling"
The dream caard features on the album Shooting stars can last by Christophe Bailleau & friends (Optical Sound, 2022). With the support of Transcultures, European Pepinieres of Creation.
Glimpse of light, Kotrina Zilinskaite, LT, 2022, 2'02''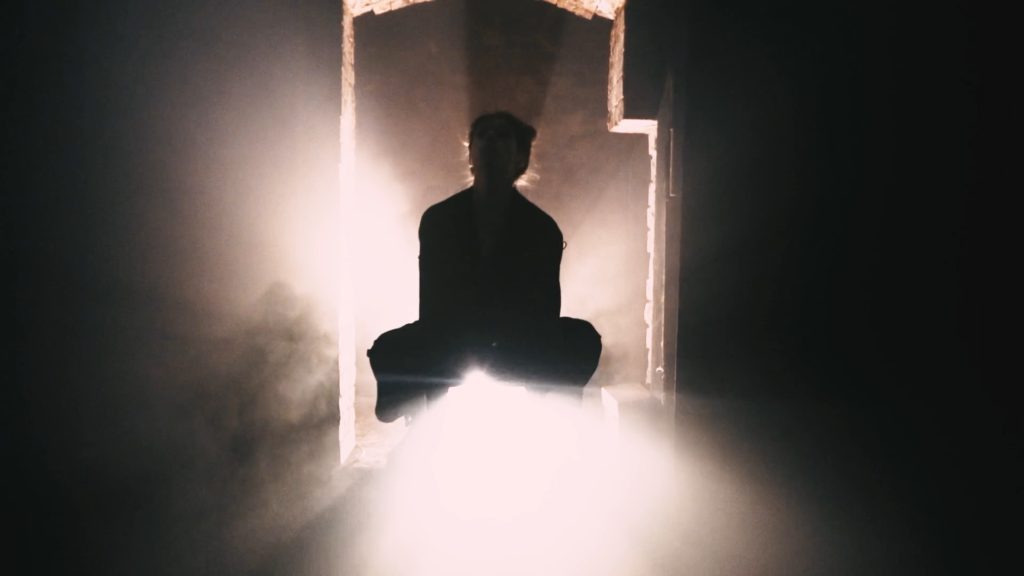 The video material of "Prošvaistė" (meaning "Glimpse of light") is taken from a few moments from the eponymous performance – a mix of Dzogchen, Butoh, and contemporary dance practices. Along with the movements, performers sing lamentations, play shamanic and Udu drums, and use ambient electronic music. "Prošvaistė/Glimpse of Light" was premiered at Vilnius Art Academy / Creotorium gallery, where Hasan Alp Celikel's exhibition called "I am Shivering" was taking place. Both performance and exhibition speak about situations resulting in shivers and a search for the light that comes with it. Performers: Kotryna Žilinskaite, Kotryna Kvedarytė, Hasan Alp Celikel. Camera and light work – Samvelas Gandžumianas. Soundtrack: Kotryna Žilinskaite, Hasan Alp Celikel.
With the support of European Pepinieres of Creation, Transcultures
Informations
11.08.2022 | 19:30
Užupis Café

Užupio g. 2, Vilnius 01200, Lituanie

Free
Production
With the support of Transcultures, European Pepinieres of Creation, Užiateka, Menu Oaze, Užupis Café, Ministry of Culture/Republic of Uzupis