21.09.2023 | Round table – Art and NFT : sharing experience – Kika Nicolela (Br/Be) | Anciens Abattoirs (Be)
Posted on

14/08/2023

in 2023, Agenda, All news, Arts Numériques, Belgium / FWB, Conferences, Jacques Urbanska, Mediation, Production, Projects, Transcultures team
After the fallout of the speculative bubble that surrounded the world of NFT works and the past craze for metaverses, it is time for museum institutions to ask themselves the right questions.
Are NFTs, blockchain technology, metaverses relevant tools for museums? What are the obstacles to integrating NFT works and this technology into museum collections?
20 > 24.09.2023 | Museumlab Retrospective - Museums And Innovations | Biennial of Art and Culture of Mons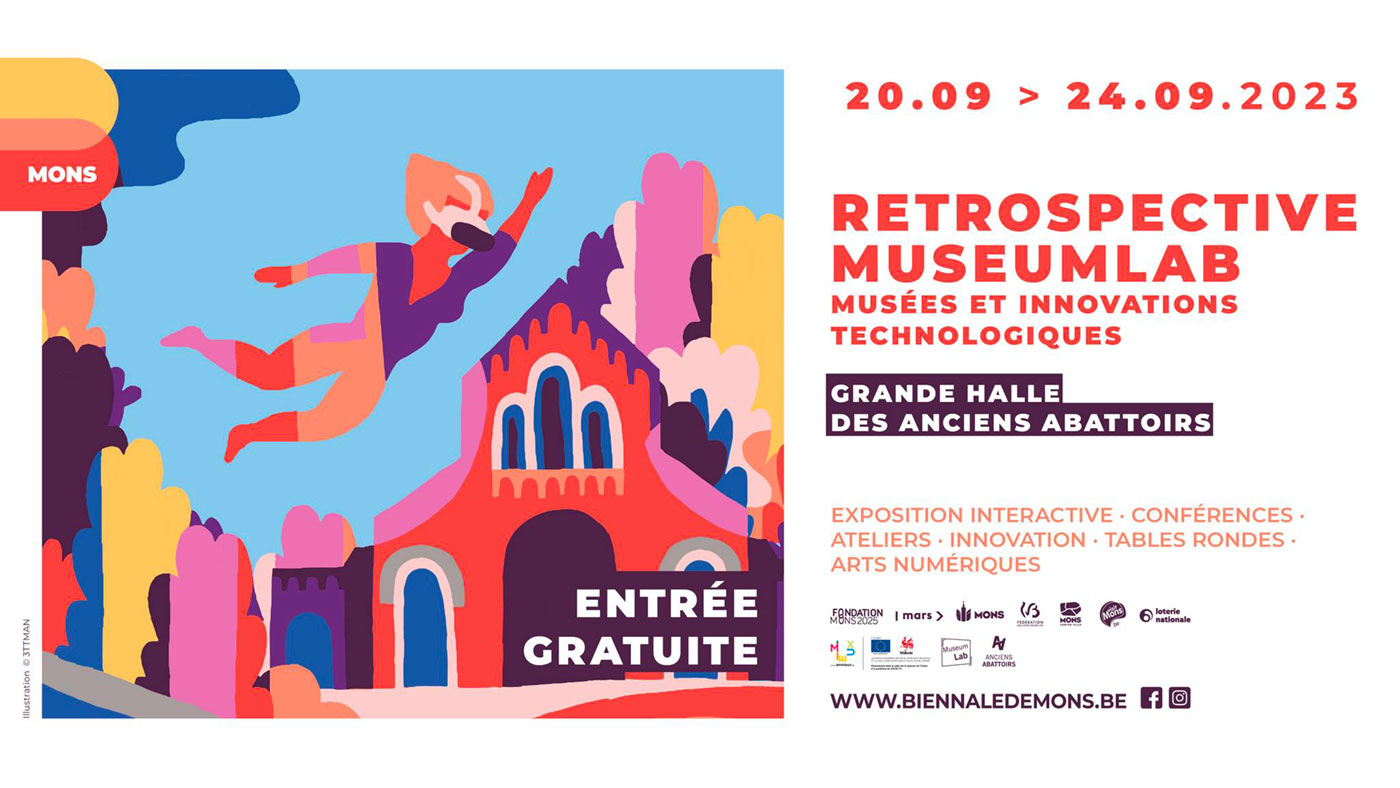 MuseumLab is an experimentation space that supports project leaders in the development of prototypes intended for museum spaces. Instead of testing these prototypes in the laboratory, MuseumLab has them tested and validated by the public within the Mons museums themselves!
This is an opportunity both for project leaders who are looking for funding, advice and test spaces and for Mons museums which are becoming playgrounds for technological devices.
The Biennale of Art & Culture of Mons (14.09 > 06.10) brings together 6 of these prototypes for the first time in order to offer an overview of the projects developed over the past 5 years.
Informations
21.09.2023 | 16 > 17:00
Anciens Abattoirs
Rue de la Trouille 17, 7000 Mons
Free/On registration
+32 65 39 45 06 +32 65 33 55 80 contact@mons2025.eu
Production
MuseumLab – Museum pole, The Biennale of Art and Culture of Mons. In partnership with Transcultures.
MuseumLab is an initiative led by the Museum Center of the City of Mons with the support of the ERDF (European Regional Development Fund)