Thierry De Mey – Pièces électroniques: scies, bonds, empreintes… (Sub Rosa, 2004)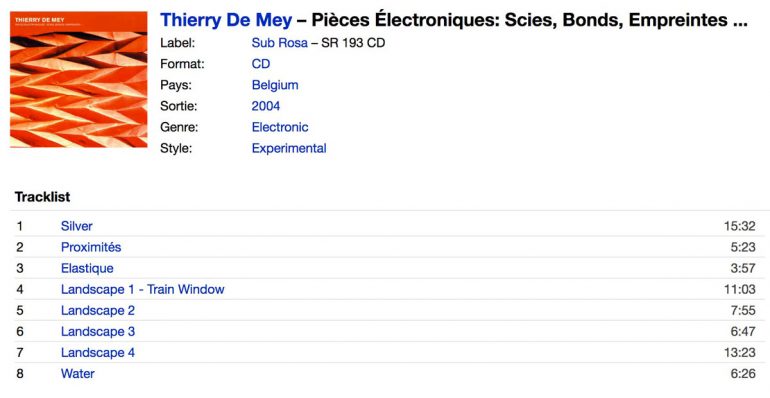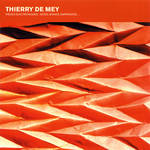 Second opus by the composer Thierry De Mey, more based on electronic support and percussions – Published in 2004.
Thierry De Mey is a composer and filmmaker. Much of his musical output is written for dance and film. For choreographers, he works as a composer and also a collaborator in the conception of « formal strategies. » His main productions and works are Rosas danst Rosas (choreography by Anne Teresa De Keersmaeker); What the body does not remember and Les Porteuses de mauvaises nouvelles (choreographies by Wim Vandekeybus), Musique de table, Poses, Frisking pour percussions, and several ensemble pieces for Maximalist! And Ictus. He has been a guest at the Brussels University, the Montpellier Festival, Musica, IRCAM… Almost 10 years ago, Sub Rosa released his first opus: 'Undo' (SR39). A love of music, rigorous work ethics and a natural gift for disorderliness are what define him; he loves Jimi Hendrix and Paul Valéry, topology, he is also a specialist on mushrooms. Composer of both rhythmical and lyrical music, a supporter of the « back to feeling » movement, through his latest works he builds a bridge between contemporary music and the electronic scene.