City Sonic Compilation 2012>2013>2014
Posté par

01/11/2014

dans 2014, Arts Sonores, CD, City Sonic, Edition, Festivals, International, Production, Projets, Toutes les news, Transonic, Transonic Catalogue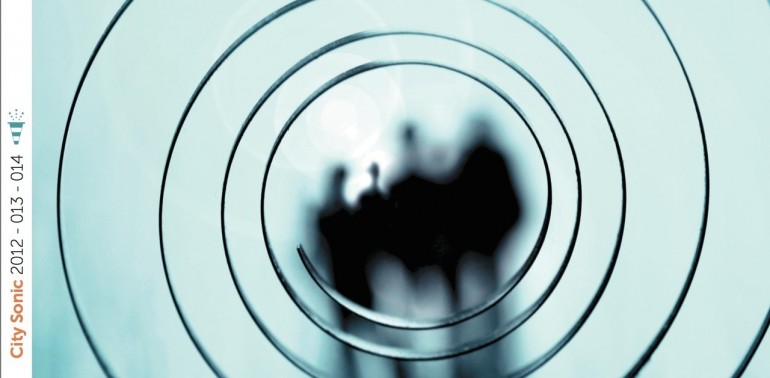 Créé en 2003 à Mons, le festival international des arts sonores City Sonic ouvre les portes de cette ville de patrimoine et de modernité à toutes les créations audio autres. Rassemblant chaque année, en septembre, des artistes issus de toutes les disciplines et de tous les pays, des découvertes aux pionniers, City Sonic propose un parcours audio urbain, des performances, des ateliers Sonic Kids, une Sonic Garden Party (dans les jardins privés), un Sound Lab et autres Partages d'écoute.
Ces trois dernières éditions ont donné de la visibilité à la plate-forme transfrontalière pour les musiques innovantes Espace(s) Son(s) Hainaut(s) initié par Art Zoyd, le phénix (scène nationale de Valenciennes) et le manège.mons en collaboration avec Transcultures. En 2013 et 2014, le festival a été également associé au projet européen itinérant Park in progress initié par les Pépinières européennes pour jeunes artistes accueillant à Mons au total une cinquantaine d'artistes en résidence. Cette compilation présente une sélection de ces explorations sonores qui invitent à l'écoute active.
Launched in 2003 in Mons (Belgium), the international festival of sound art City Sonic opens the gates of this city of heritage and modernity to the diversity of audio creation. Every year, in September, featuring artists (young ta- lents as well as pioneers) from all disciplines and from all countries, City Sonic offers a sound itinerary as well as performances, workshops Sonic Kids, a Sonic Garden Party (in private gardens ), a Sound Lab, Listening share sessions and other specific events.
In the past three editions City Sonic has also been asso- ciated with the transborder platform for innovative music Espaces(s) Son(s) Hainaut(s) initiated by Art Zoyd, le phénix (Valenciennes-France) and le manège.mons in close colla- boration with Transcultures. In 2013 and 2014, the festival was also associated with the itinerant European project, Park in progress initiated by the European Pépinières for young artists, featuring in Mons fifty artists-in-residence. This compilation presents a selection of those sonic explorations that invite to active listening.