Newsletter December 2012
The year 2012 has been particularly dense for Transcultures with the organization of the Biennale for digital cultures Les Transnumériques and the 10th edition of the international sound festival City Sonic and other European projects. In the uncertainty of the budgets for culture here and elsewhere which require new forms of solidarity and economy, we will try to redefine with our priorities in 2013 to support the digital, sonic and hybrid artistic projects. 2013 thanks for sharing those precious moments with us, keep it up and see you soon for other adventures!
---
06.12.2012


50 ans de Musiques Nouvelles
Live-revisitations Gauthier Keyaerts + Philippe Petit
Installation Arnaud Eeckhout + Sébastien Herickx
+ concerts Musiques Nouvelles + party

Bruxelles

> Flagey > 18:00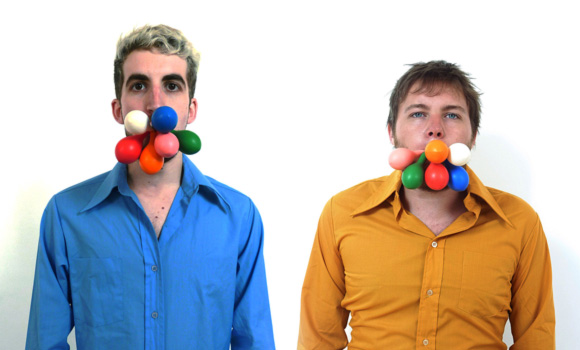 From Musiques Nouvelles' archives, Gauthier Keyaerts (Transonic) and Philippe Petit (Strings of Consciousness, Lydia Lunch…) make new compositions (Studio 1) ; Arnaud Eeckhout and Sébastien Herickx present their AV installation "Two boys and balloons" also proposed by Transcultures/City Sonic. At 8pm, Musiques Nouvelles perform 20 audio miniatures (50 seconds each) created by Belgian composers and the European Contemporary Orchestra (directed by Jean-Paul Dessy-director of Musiques Nouvelles and Raoul Lay- director of Telemaque) with Philippe Petit as special sonic guest, play a new piece by Pierre Bartholomée and 7 compositions (by Martijn Padding, Gnewael Grisi, Benoît Chantry, Alin Gherman,..) before the final party with smart mixes by Gauthier Keyaerts and Philippe Petit.
---
09.12.2012


C2M1
Magali Desbazeille + Sigfried Canto
Strasbourg

> La Coop > 18:30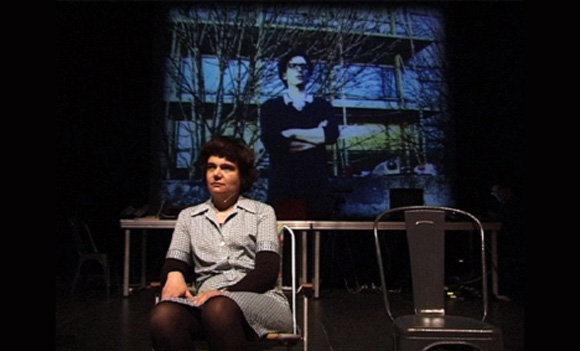 A media performance with and by Siegfried Canto (musician, composer) and Magali Desbazeille (visual and performance artist) crossing various written and coded languages, questioning the effect of the new technologies on the language, intertwining obsolete and new forms of communication with a funny twist.
Delegated production : Cie ASAP
Co-producteurs : Ars numérica de Montbéliard, le RAN-réseau art numérique with l'Espace Mendès France/le Lieu Multiple, le Centre des Arts d'Enghien, l'Ososphère/Quatre4.0, Transcultures and with help for the model and the production from Dicream.
Partners : L'Atheneum, le Théâtre paris-villette and les plateaux associés d'Arcadi, La Ferme du Buisson, scène nationale de Marne La Vallée.
---
12.12.2012


Un unique 12.12.12
Paris

> Villa MaLlet Stevens > 20:00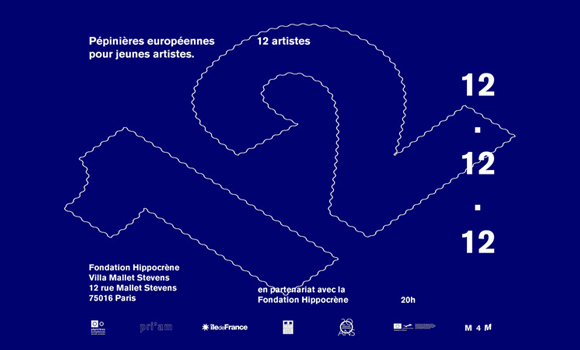 For their 20th birthday, the European Pepinières for young artists invite a dozen of sound, video, dance artists at Villa Mallet-Stevens (Paris) with the participation of Gauthier Keyaerts, Louise Vaneste, Claudio Stellato (Belgium), in the framework of the European program M4m (M for mobility) co-organised by Transcultures and other European Pépinières partners.
In partnership with la Fondation Hippocrène, in the framework of the European project M4m (M for mobility) supported by the European Commission – Cultur Program 2007-2013
---
Audio publication
CD City Sonic 2009-2010-2011 (Transonic)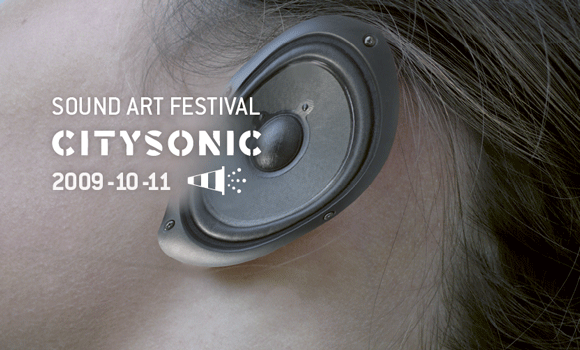 A new City Sonic compilation featuring Pierre Bastien, Alexander MacSween, Scanner, Bernard Heidsieck, Henri Chopin, Charles Pennequin, Jodi Rose, Jacques Rémus, Pierre Alferi, Gauthier Keyaerts, Aymeric de Tapol, François Martig+Philippe Petitgenet, Mokohen + gAM, Christophe Bailleau, Paradise Now, Jocelyn Robert, Erick d'Orion, Simon Dumas and more. A Transcultures production with the support of the Ministry of Culture of the Federation Wallonia-Brussels.
A Transcultures production, with the support of the Ministry of Culture of the Federation Wallonia-Brussels.