Newsletter January 2013
No doubt that 2013 will be a challenging year, and even more for the alternative culture! The socio-economical-cultural mutations we have to face in this multi crisis demand new forms of solidarity in order to avoid blindness and withdrawal. This month, Transcultures is happy to start its 1st M4m artist residency in Mons. This new European project which aims to facilitate the mobility of young artists and culture professionnals is supported by the European Commission-Culture Programme. It will be developed in the coming months in Mons and with our European partners. Also some of the artists we regularly support will participate to the 3rd edition of the Week of the Sound in Brussels.
---
16.01.2013


Arnaud Eeckhout – Voyage dans les airs
Atelier Sonic Kids
Mons

> La Maison Folie > 14:30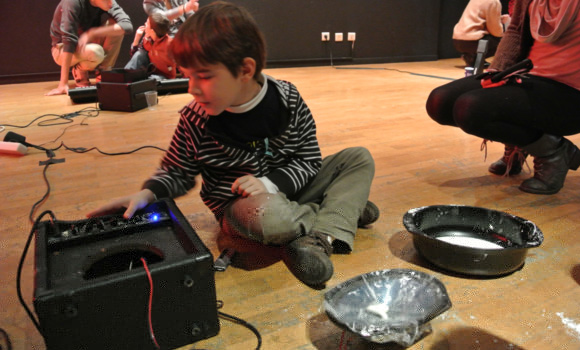 A visual and entertaining concert proposed as a workshop for kids by sound/digital artist Arnaud Eeckhout, how to turn daily objects into strange musical instruments
In the framework of Espace(s) Son(s) Hainaut(s), platform for innovative music and sound art, supported by Feder Interreg IV France-Wallonie-Vlaanderen.
Production: le manège.mons en partenariat avec Transcultures.
Free entrance
Contact : lucie.transcultures@gmail.com
Réservations: +33 (0) 3 27 65 65 40 – BILLETTERIE@LEMANEGE.COM
La Maison Folie, rue des Arbalestriers 8, Mons
---
21.01.2013 > 27.01.2013
La semaine du son
Bruxelles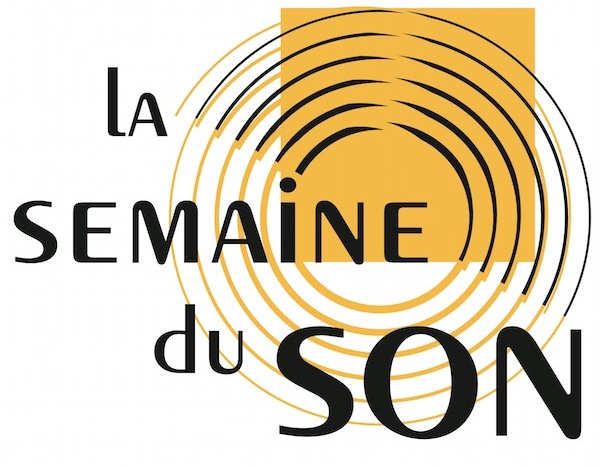 The Week of the Sound (a French initiative) is organised for the 3rd time in Brussels by Halolalune Productions with many partners in many locations (Le Botanique, QO2, Flagey, La Bellone, La Cambre, Espace Senghor,…) featuring numerous concerts, debates, workshops, installations… Among them, several artists supported by Transcultures such as Bobvan with his entertaining sound installation The sound tree, Christian Frisson (with a musical intervention by Gauthier Keyarts) and his interactive device Loopjam, a masterclass and concert (featuring Brazilian singer Anna Maria Kieffer) by great electronic music pionner Leo Kupper, a performance by sound artist Baudouin Oosterlinck.
---
21.01.2013 > 03.02.2013


M4m residency
Mauro Vitturini Aquarium
Mons

> Transcultures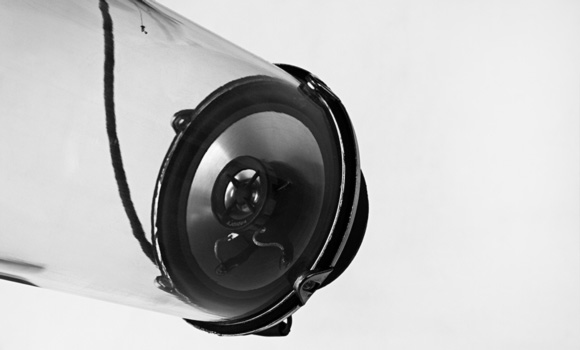 For the first artist residency of the European project M4m at Transcultures, the installation project of the Italian artist Mauro Vitturini was selected. Leaving between London and Rome, Mauro Vitturini is especially interested in language, urban space and sound. In his Aquarium he isolated the actions and redefine things and free the perception from pre conceived ideas to communicate a universal language M4m – M for mobility is an international project based on cooperation of seven partners from six countries of the European Union and a number of associated partners. Imagined by the European Pepinières for Young Artists, M4m (supported by the European Commission-Culture Programme) is coordinated by Tanec Praha (Prague). At the heart of the project M4m are 30 interdisciplinary artistic residencies involving as much as 130 artists and people working in the cultural field from the European Union as well as non-European countries, all of that within the period of 2 years. During the creative processes, residents will not only encounter local artists and representatives of culture but also the local public.