Opening Monday 04 February 2013 : Tentative d'épuisement d'un lieu montois (creation) de Mauro Vitturini (M4M project)
Mons > La Médiathèque > 18:30
In the framework of the European project M4m (M for mobility) which aims to facilitate creative exchanges between young professionals of culture, the Italian composer and multimedia artist Mauro Vitturini will premiere an installation which presents a study on Mons through the means of sound and on sound itself. Some recordings taken in Mons during this  residency period will be processed and played by different devices in different ways.
Opening on February 5 – 6.30 pm + performance by young multimedia/sound artist Arnaud Eeckhout using the installation devices. Open till February 6th (2>4pm)
Production : Transcultures
M4m is supported by the European Commission (EAC-Culture Programme)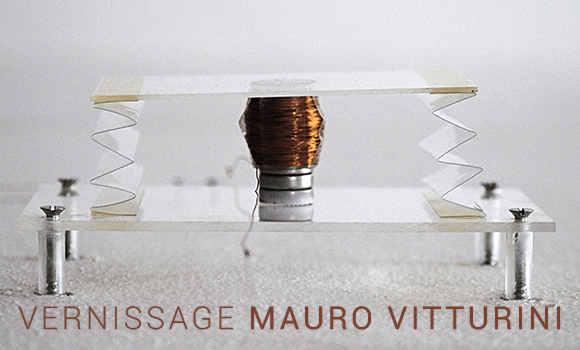 About this project…
Tentative d'épuisement d'un lieu montois (creation) by Mauro Vitturini
"The installation presents a study on Mons through the means of sound and on sound itself. Some recordings taken in Mons during the M4m residency period at Transcultures are processed and played by different devices in different ways. The work takes place from a research on sound on which I am still working on. The sound as adherence  between conscious and unconscious dimensions: actually, sound participates in defining things, rising even an archetypal dimension, without imposing a personal view, therefore leaving the listeners free to enjoy the of their own imagination, stimulated from a different way of perceiving things. Sound is analyzed also as a dynamic agent able to be seen, able to change the sensorial and conceptual perception of space, things, words, in order to find a universal language able to be seen and heard from everyone. The sound is then highlighted so as to be seen, even if our eyes are not able to actually see it.
One part of the installation is composed by plexiglas tubes hanging down from the ceiling, which spread some recordings taken walking around some "defined" places, properties and neighborhoods of Mons.Another part is a composition made by turned some city recordings into some musical scores, and then played by a software with piano and synth. The composition is played by handmade speakers, reduced to the bare minimum, where the mechanical process is revealed and demythicized.  Finally, a big picture, made by a series of snapshots, represents a woman who pronounces a phrase to decipher".
Mauro Vitturini Bio
Born in Rome in 1985, after Mauro Vitturini made scientific and humanistic studies. After a brief stint at the University La Sapienza, he enrolled at the Academy of Fine Arts in Rome (until 2007) and in parallel went on studying music. His research is based on an analysis of the perception of reality; his actions aim at short-circuiting the individual knowledge and cultural things, and man's relationship with the devices. He is very interested in the interaction with space, sound and the semantics of the continuous survey, through deconstruction process to undermine the conventional certainties and give rise to new questions. Currently, Mauro Vitturini lives and works between Rome and London.
M4M (M for mobility)
M4m – M for mobility  is an international project based on cooperation of seven partners (coordinator: Tanec Praha).  from six countries of the European Union and a number of associated partners. At the heart of the project M4m are 30 interdisciplinary artistic residencies involving as much as 130 artists and people working in the cultural field from the European Union as well as non-European countries, all of that within the period of 2 years. During the creative processes, residents will not only encounter local artists and representatives of culture but also the local public. Therefore, a precious intercultural dialogue is launched, expanding the scale of artists' possibilities.
Partners