Newsletter April 2013
After the residencies of multi artists without borders and the workshop around the passage of the questioned notion of "culture" to the trendy "creative industries" at the Mundaneum and Numediart (University of Mons), the European M4m (M for mobility) project, co-organized by Transcultures, is ending in Prague in mid-April with a forum inviting all the M4m participants from different countries. This initiative can be seen an obstacle to a current trend towards the constriction not only of the means for different cultures but also of the a(r)ttitudes. Because we firmly believe in the impossibility to imprison the human creativity, we continue to fight for the enchanting/disturbing/stimulating Transcultures of today and tomorrow.
---
05.04.2013


Laurent Bruttin + Julien Sirjacq
+ Etienne Bonhomme
Nout Variation & Time Unversed
A Spectral Recollection
video, live music and reading

Berlin

> Galerie Mario Mazzoli > 17:00-20.00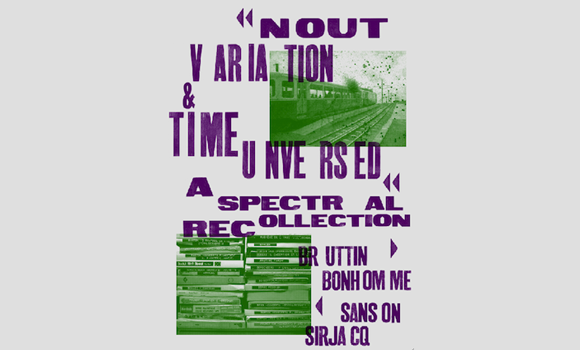 "Nout" is a video (premiered at L'iselp, Brussels, as part of the Julien Sirjacq' exhibition "L'oreille interne (a spectral recollection)" in the framework of the sound art festival City Sonic 2012) made of a diaporama of found photos originally taken by Boris Vinogradov, conductor, co-founder (with composers Tristan Murail, Gérard Grisey,Hugues Dufourt…) of music ensemble L'Itinéraire which was seminal for the French spectral music movement.
In collaboration with Transcultures – City Sonic
---
14 > 16.04.2013


Forum M4m (M for mobility)
Prague

> Ponec
M4m (M for mobility) – is a project supported by the European Commission (Programme Culture 2007-2013) whose main objective is to develop the mobility of interdisciplinary artists and young professionals of culture. The M4m Forum held in Prague just after this year's Czech Dance Platform, from April 14 – 17 (also organised by Tanec Praha, leader of the M4m project) will offer public presentations of results produced in the framework of this project. At the M4m forum, 3 Transcultures' productions by artists who were in residency in Mons will be presented. Mauro Vittorini, Italian composer and digital artist, will present a new performance in collaboration with Mons sound and visual artist Arnaud Eeckhout. Paulo Dos Santos + Pao Paixao (Portugal), video artist, editor and interdisciplinary artist will present "Derush#2", an AV performance in collaboration with Belgian media artist Jacques Urbanska, exploring the loss of spirituality in the current Indian society. A new video work "Fade out to you" by Régis Cotentin (France) – music: Paradise Now- will also be shown to the public.
With the support of the European Commission – Culture Program 2007-2013
---
19.04.2013


Ordinaire
Liège

> Ateliers d'art et d'essais L'an vert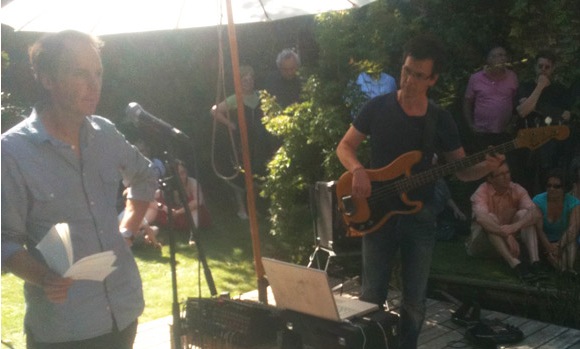 Under the pseudonym (Grand) Ordinary, Eric Therer creates in collaboration with Stephan Ink (low-laptop), creates experimental poetic sound art works. The approach chosen by this particular Liege duet is to collect images and sounds in our everyday immediate environment that have the characteristics of the valuable-unavoidable icons. The dance clubs along national roads, chip shops, the administrative burden … many references that belong to the cultural heritage of Belgium poetized here with cold humor, acid energy and low-tech aesthetic.
With for the evening of the 19th of April, also the participation of Jason Van Gulick + Piume di Pavone (Phil Cavaleri, Phil Maggi)
---
20.04.2013


Le Placard
Liège

> 19:30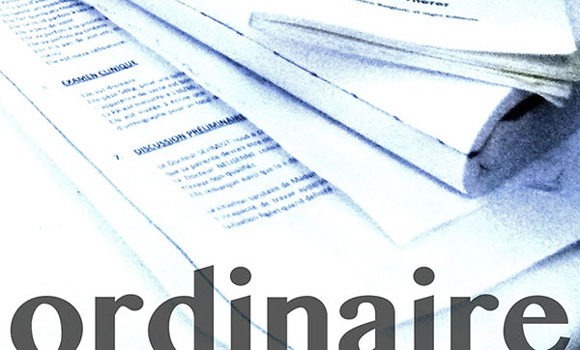 Ordinaire participe aussi au festival voyageur, défricheur et intime Le Placard (headphone festival), organisé par Archipel et Young Girls Records. Avec entre autres/with among other experimental musicians: Yannick Franck, Phil Maggi, Alex Valz, Sébastien Biset…
Ordinaire also participates on the 20th of April to the nomadic and intimate festival Le Placard with among other experimental musicians Yannick Franck, Phil Maggi, Alex Valz, Sébastien Biset…
---
20.04.2013


Lecture
Armando Menicacci
Around the relation between contemporary dance forms and new stage/interactive devices

Mons

> Faculté d'Architecture et d'Urbanisme/UMons > 12:30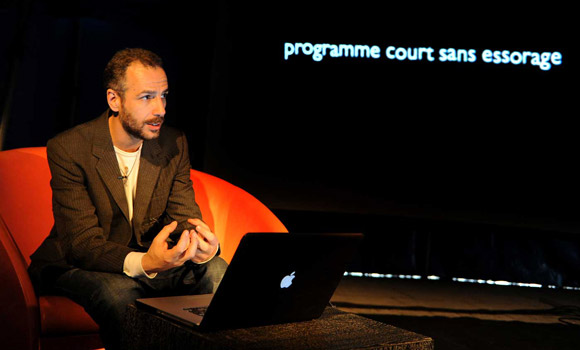 This lecture (in French only) by Armando Menicacci (musicologist, dance researcher, teacher at the Media Art school of Châlon sur Saone, co-founder of D flesh and media artist) on the relationship between interactive devices, contemporary dance and sound arts, part of the 'augmented/digital territories' cycle initiated by Transcultures will take place at the Department of Architecture and Urbanism of the University of Mons.
A partnership Transcultures/Faculté d'Architecture et d'Urbanisme/UMons
---
Worshop
---
15 > 19.04.2013
Digital & sound art workshop for art students
Mons

> Machine à Eau > 9:00 – 18:00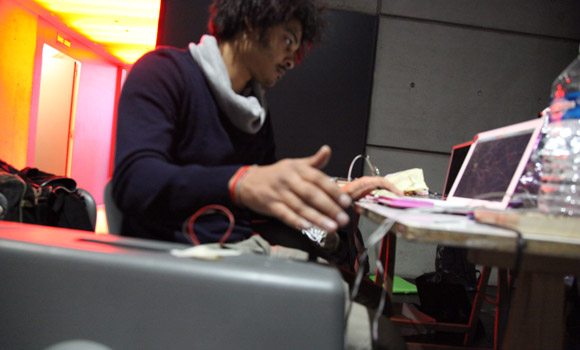 Transcultures in partnership with Arts², School of Visual Arts of Mons organizes throughout the year lectures and also workshops to support art students and young talents of Wallonia-Brussels working on digital and sound art projects. This first workshop is open to all students who wish to create a sound installation (interactive, digital art work…) and is supervised by Stéphane Kozik, musician and sound artist, member of the duet Digital breakfast and Livescape interdisciplinary group. After a second workshop in summer (to be determined), a selection of the best works will be carried out in order to be shown at the international sound art festival City Sonic in Mons (September 2013).
A partnership Arts²-Transcultures
---
artist in residency
---
04 > 07.2013


Residency Pépinières européennes pour jeunes artistes@Transcultures
Sonia Paço-Rocchia
Mons

> Transcultures > Site des anciens abattoirs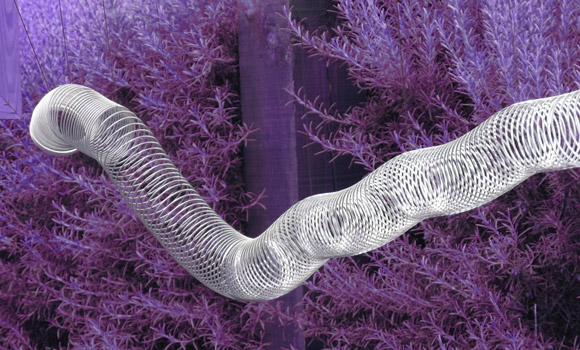 Within the framework of MAP project initiated by European Pépinières for young artists, Sonia Paço-Rocchia (Québec) will produce a sound installation in the garden on the Site of the renewed slaughterhouse in Mons. 'Helix' has two parts: the first is an interactive sound installation and the second is a performance. After Sans Escalier, a piece for solo slinky with live electronics, after Installation sonore sur le slinky in which sometimes more than thirty instruments made of slinkies were used for this site specific interactive sound installation and after Les Points, an audio-visual interactive installation in a forest, the next logical step is to create a site specific interactive work for slinkies with live electronics and projection/light. As for the second part, the installation will be played as an instrument during a unprecedented performance.