24-01-2015 – Opening Mons2015, European Capital of Culture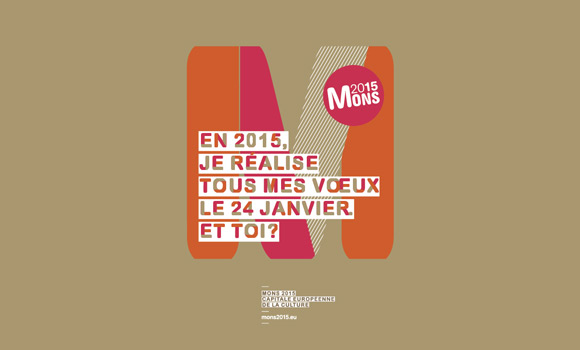 Illumination is the theme of the Mons 2015 grand opening ceremony. You will be turned into a living mirror ball when you pull on one of the 18,000 silver ponchos that will be distributed for free.
Then just wander around! There is no schedule for exploring every street, park and building that the artists have transformed. Or learn to dance with a hundred fluorescent robots at Place du Marché aux Herbes. All the artists will be out and about, but if you wander into the cultural venues, look out! It'll be Woodstock at the Théâtre du Manège and jazzed up classics at the Alhambra.
Or drift off into a reverie at the Belfry with the luminous elves who watch over the sleeping dragon. Treat yourself to a Finnish jacuzzi, then head back to the Grand'Place and dance into the small hours.
24/01/2015

àpd 18:00

Mons

free