05-05 > 31-05-2015 – VOID : Silence is more Exposition au Festival « Trace(s) »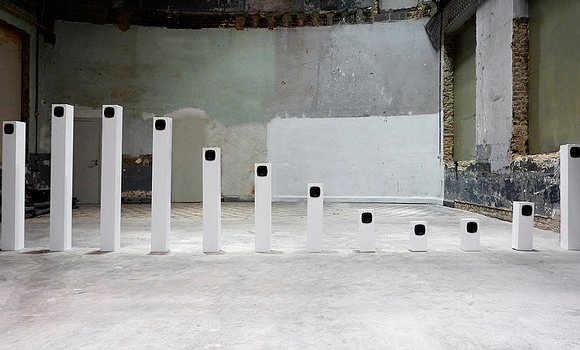 Premiered at Festival City Sonic 2014 in Mons, Silence is more is an inaudible composition for 12 speakers, turned audible through the transmission of silent vibrations to some daily materials. Perceptible and imperceptible are mixed, in a relation that questions limits and borders of our perception.
VOID is a visual sound art collective born in 2013Supported by Transcultures, initiated by Arnaud Eeckhout and Mauro Vitturini, both based in Brussels. Their work addresses issues related to the gap, the void and limits.
Informations
date

Saint Paulet de Caisson > Monastère Chartreuse de Valbonne

30190 Saint Paulet de Caisson- France

Free entrance by email : dac[at]bagnolssurceze.fr : dac[at]bagnolssurceze.fr