Newsletter mai 2015

MAI / MAY 2015
L'été pointe enfin son nez et les créations transculturelles se multiplient notamment au Québec avec la manifestation Ecritures (Transatlantiques) où des artistes de la Fédération Wallonie-Québec se mêlent à de talentueux complices québécois tout aussi indisciplinaires.
A Mons, le joyeux hacktiviste français Systaime installe ses quartiers pour poser un regard multi-connecté sur la capitale européenne de la culture. A Bruxelles, quatre ateliers Sonic Kids sont proposés en complicité avec Ars Musica, des alter musiciens soutenus par Transcultures et son label Transonic, se saisissent de l'héritage du grand minimaliste Morton Feldman et s'explosent en Machinason jubilatoire tandis que d'autres projets soutenus par Transcultures voyagent à l'étranger. « En mai, crée ce qu'il te plaît » !
Summer finally shows its face and the transcultural creations multiply particularly in Quebec with the manifestation Ecritures where the artists of the Federation Wallonia-Québec mingle with talented Quebec accomplices equally undisciplined.

In Mons, the joyful French hacktivist Systaime will have a multi-connected to the European Capital of Culture. In Brussels, Sonic Kids workshops are offered in complicity with Ars Musica, alter musicians supported by Transcultures and its label Transonic seize the legacy of the great American minimalist composer Morton Feldman while other projects supported by Transcultures travel abroad . "In May, creates what you like!"
---
08.05.2015
Bernard Heidsieck, la poésie en action
Québec

> Le Lieu > 20:00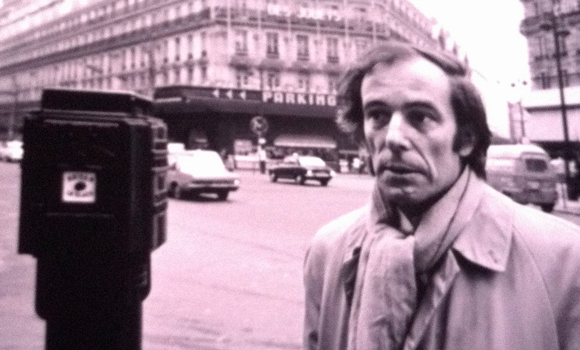 Première québécoise de ce documentaire sur Bernard Heidsieck (présenté par Philippe Franck) réalisé par Anne-Laure Chamboissier et Philippe Franck en collaboration avec Gilles Coudert (production : a.p.r.e.s, Cham Project, So Lang, Transcultures). L'inventeur de la "poésie-action" récemment disparu, poète et performer majeur depuis la fin des années 50 est ici interviewé, avec aussi les commentaires éclairant d'un cercle proche (Olivier Cadiot, Françoise Janicot, Jean-Jacques Lebel, Arnaud Label-Rojoux, Jean-Pierre Bobillot, John Giorno, Paul-Armand Gette, Anne-James Chaton) et des archives rares.
Au même programme, le Centre d'art actuel Le Lieu présente également un film polonais de Piotr Weychert, discussion entre l'artiste/théoricien Jan Swindzinski (décédé dernièrement) et l'artiste conceptuel américain Joseph Kosuth sur les rapports entre le conceptualisme et le contextualisme.
Quebec premiere of this documentary on Bernard Heidsieck (presented by Philippe Franck) directed by Anne-Laure Chamboissier and Philippe Franck with Gilles Coudert (production: a.p.r.e.s, Cham Project, So Lang, Transcultures). The elegant Paris poet, major performer and inventor of the "poetry-action" recently deceased is interviewed in depth, with special comments/insights from close friends of his (Olivier Cadiot, Françoise Janicot, Jean-Jacques Lebel, Arnaud Label-Rojoux, Jean-Pierre Bobillot, John Giorno, Paul-Armand Gette, Anne-James Chaton), also featuring rare archives.

In the same program, the contemporary art center Le Lieu also presents the Polish film Piotr Weychert, discussion between the late artist / theorist Swindzinski and the great American conceptual artist Joseph Kosuth on the relationship between conceptualism and contextualism.
Le Lieu, 345, rue du Pont – Québec
---
14 + 15.05.2015


Ecritures (Transatlantiques)
Performance Ours bipolaire
+ try out Oracles/Prototype#1
Québec

> Le Cercle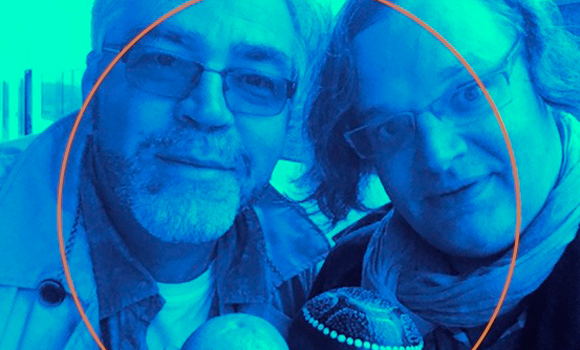 Après une première édition de Ecritures Transatlantiques en novembre dernier, à Mons organisé par Transcultures, en partenariat Rhizome, mêlant des petites formes non identifées québécoises et belges qui ont fait la part belle aux écritures intermédiatiques, Rhizome présente son volet québécois intitulées Ecritures. « Né de la volonté de présenter des projets en cours de production, des formes inachevées au sens d'un « work in progress », l'événement de diffusion Écritures désire ouvrir une zone franche de rencontre et de création pour les pratiques intermédiatiques et transpoétiques ».
Parmi ces formes qui donnent à voir leur processus évolutif, une nouvelle performance des Ours bipolaires (Werner Moron-texte + Philippe Franck – musique avec en invité, Isa Belle –bols tibétains et vietnamiens) le 14 mai et un try out de la performance Prototype#1, second volet de la série des Oracles mêlant danse (Manon Oligny, Marilyn Daoust), écriture (Martine Delvaux), vidéo (Thomas Israël) et création sonore (Paradise Now). Les participants à Prototype#1 mis ensemble par Simon Dumas (Rhizome) poursuivront, à cette occasion, une résidence à Montréal et à Québec.
A noter aussi que le projet Transatlantiques (long courrier), précédente collaboration poètes-artistes sonores belges et québécois Rhizome/Transcultures qui a donné lieu récemment à une livre-CD (également présenté, à cette occasion, avec les autres publications Rhizome), se déploie aussi le 16 mai sur Rimouski (lieu à préciser) avec des lecteurs mis en son de Simon Dumas (avec Paradise Now), Werner Moron (Ours Bipolaires + Isa Belle), Sonia Cotten, Stéphanie Pelletier (Québec) et d'autres auteurs-performers invités.
After a first edition of Ecritures Transatlantiques in Mons in November 2014 organized by Transcultures in partnership Rhizome, combining Quebec and Wallonia-Brussels unidentifed artistic forms and hybrid adventures, comes the first edition of "Ecritures". "Born of the desire to present uncompleted forms the sense of a" work in progress ", the event "Ecritures" wants to open a free zone to create intermedia transpoetic practices".

Among these shapes that give to see their evolutionary process, a new performance "Ours bipolaires"-bipolar bears (Werner Moron-text + Philippe Franck – music + Isa Belle-Tibetan/Vietnamese bowls as special guest) on May 14 and a try out of the in progress performance "Prototype#1", the second part of the "Oracles" series mixing contemporary dance ( Manon Oligny, Marilyne Daoust), writing-reading (Martine Delvaux), video (Thomas Israel) and sound art (Paradise Now).

The creators of "Prototype # 1" put together by Simon Dumas (Rhizome) will work together, on this occasion, in Montreal and Quebec City. Also note that a version of the Transatlantiques project, a previous audio-poetic cooperation Rhizome / Transcultures which resulted recently in a book-CD (also presented on this occasion, with other publications edited by Rhizome), will be in Rimouski (venue to be confirmed) on May 16th with Simon Dumas (with Paradise Now), Werner Moron (Bipolar Bear project + Isa Belle), Sonia Cotten, Stéphanie Pelletier (Quebec) and other gues authors-performers.
Un partenariat Rhizome-Transcultures. Avec le soutien de WBI
---
21.05.2015
Soirée autour de Morton Feldman
Bruxelles

> La Cellule 133a > 20:00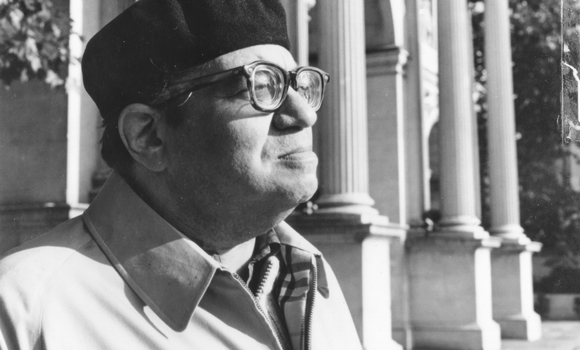 Les Nuits du Beau Tas proposent un hommage au grand compositeur minimaliste nord-américain Morton Feldman avec sa dernière grande œuvre pour piano solo Palais de Mari interprété par Stéphane Ginsburgh (qui a sorti plusieurs CDs de Feldman sur Sub Rosa). Au même programme, des créations de Quasi una fantasia (Pierre-Jean Vranken + la Diva Christina), le saxophoniste Maurice Charles JJ avec le clarinettiste Jacques Foschia et le violoncelliste Matthieu Safatly.
Les Nuits du Beau Tas offer a tribute to the great North American minimalist composer Morton Feldman with his last major work for piano solo Palais de Mari, played by Stephane Ginsburgh (which has released several CDs on Sub Rosa Feldman). In the same program, some creations of Quasi una fantasia (Pierre-Jean Vranken + Diva Christina), saxophonist Charles Maurice JJ with clarinetist Jacques Foschia and cellist Matthew Safatly.
Production : Nuits du Beau Tas avec le soutien de Transcultures et du label Transonic
7€
Cellule133a, 133a Avenue Ducpétiaux – 1060 Bruxelles
---
22.05.2015


Closing night des Nuits du Beau Tas
Machinason Orchestra
Bruxelles

> Potemkine > 21:00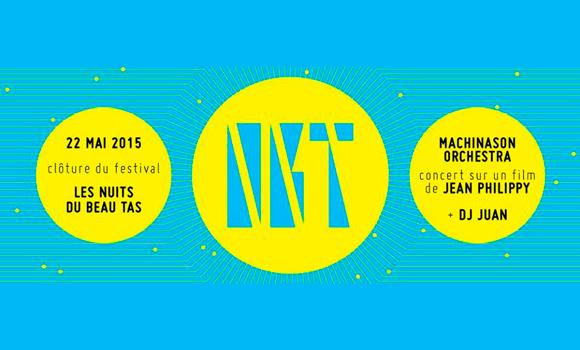 Machinason Orchestra (combo libre émanant du projet Dizorkestra coordonné par Maurice Charles JJ) présente: "Retour vers Laeken", un live soundtrack sur un film de Jean Philippy (world première) suivi d'improvisations des différents membres de l'orchestre avec la Diva Christina, Martine Gossuin, Véronique Borguet, Pit Kanigou, Maurits Beerpoot, Bruno Gadaleta, PJ Develter, PJ Vranken et JJ Duerinckx + mix de Fleur and DJ Juan till late in the night pour terminer la soirée en beau tas!
Machinason Orchestra (from the free combo Dizorkestra project coordinated by Maurice Charles DD) presents: "Back to Laeken", a live soundtrack to a film by Jean Philippy (world première) followed by improvisations of different members of the orchestra, with the Diva Christina Martine Gossuin, Véronique Borguet, Pit Kanigou, Maurits Beerpoot Bruno Gadaleta, PJ Develter, PJ Vranken and JJ Duerinckx + Dj set of Flower and DJ Juan till late in the night to finish the evening with beautiful bunch!
Production : Nuits du Beau Tas avec le soutien de Transcultures et du label Transonic
Prix libre / Free price
Potemkine Bar, Avenue de la porte de Halles, 2 – 1060 Bruxelles
---
Ateliers/workshops
---
13.05 > 03.06.2015
Sonic Kids
Bruxelles

> Les Brigitinnes > 14:00 – 16:00

Sonic Kids, ateliers lancés en 2009 par Transcultures dans l'objectif de sensibiliser les enfants à la musique et aux arts sonores, en collaboration avec le festival Ars Musica, vous propose, aux Brigittines cette fois, une série de quatre ateliers ludiques et inventifs qui mettront l'accent sur les frontières de la musicalité.

Sonic Kids workshops, launched in 2009 by Transcultures with the aim to sensitize children to music and sound art, in collaboration with the Ars Musica festival, offer this time, in the Brigittines, a series of four educational workshops and creative that will focus on the borders of musicality.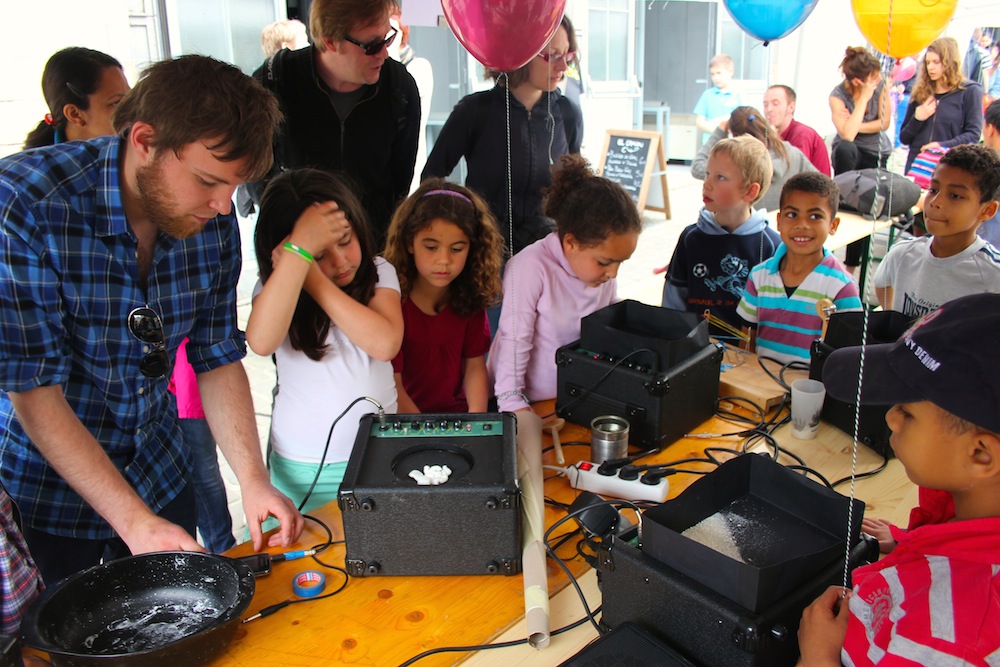 13.05 – 14.00 > 16.00 : Voyage dans les airs – Arnaud Eeckhout (enfants de 6 à 12 ans)
Invités à disséquer les principes physiques du son, les enfants détournent certains objets du quotidien pour se les approprier comme instrument de musique.
13.05 – 14.00> 16.00 : Travel in the air – Arnaud Eeckhout (from 6 to 12 years)
Invitation to dissect the physics of sound, children turn away some everyday objects to appropriate them as a musical instrument.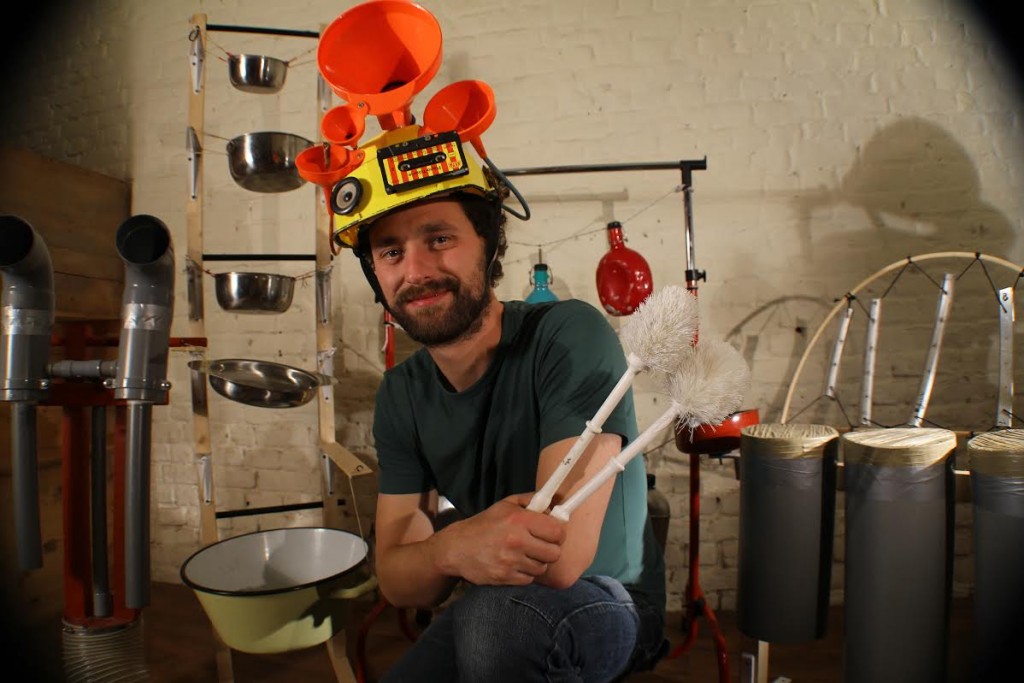 20.05 – 14.00 > 16.00 : Bricophorythme – Guillaume Codutti (à partir de 5 ans)
La bricophonie est la construction d'instruments de musique avec des objets non conçus à cet effet. Des objets de récupération, des objets d'usage commun ou simplement ce que l'on a sous la main…
20.05 – 14.00> 16.00: Bricophorythme – Guillaume Codutti (from 5 years)
The bricophonie is the construction of musical instruments with items not designed for this purpose. Recovery of objects, objects of common use or just what is at hand …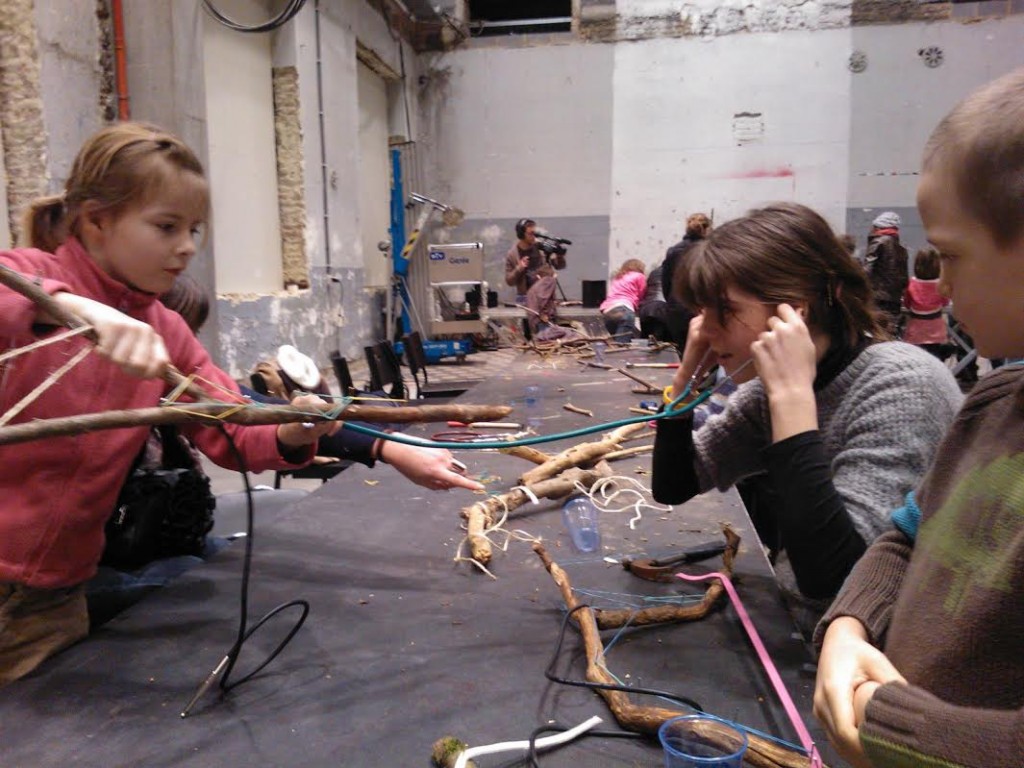 27.05 – 14.00 > 16.00 : La nature en musique – Stéphane Kozik (à partir de 9 ans)
Trait d'union entre arts plastiques, lutherie innovante et création sonore, la nature en musique libère la créativité et permet aussi de comprendre, de manière intuitive, le fonctionnement de la gamme, le sens du rythme et de l'harmonie.
27.05 – 14.00> 16.00: The Nature of Music – Stéphane Kozik (from 9 years)
Link between visual arts, violin and innovative sound design, nature in music unleashes creativity and also allow to understand, intuitively, the operation of the range, the sense of rhythm and harmony.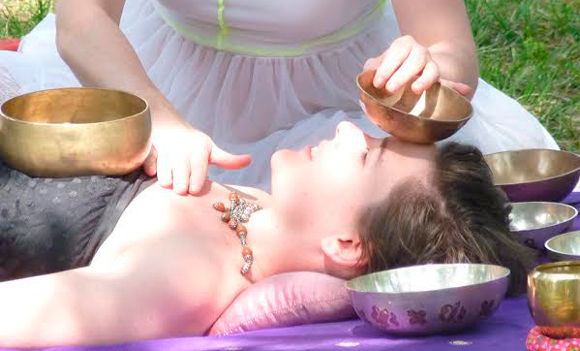 3.06 – 14.00 > 16.00 : Massages sonores – Isa Belle (parents/enfants)
Une invitation à découvrir les sonorités par les sens et le corps. Inspiré par une pratique thérapeutique ancestrale tibétaine, les Massages sonores sont adaptés à tous les publics, que ce soit pour les personnes en situation de handicap physique, mais également pour les enfants à partir de 6 mois.
3.06 – 14.00> 16.00: Sound Massage – Isa Belle (parents/children)
An invitation to discover the sounds through the senses and body. Inspired by an ancient Tibetan therapeutic practice, sound Massages are suitable for all audiences, whether for people with disabilities, but also for children from 6 months.
Partenariat Ars Musica, City Sonic en collaboration avec les Brigittines.
2€
Les Brigittines – Petite rue des Brigittines, 1000 Bruxelles
Réservations: +32 (0)2 213 86 10
---
Résidence/Residency
---
15.05 > 14.06.2015


Systaime @Mons2015
(résidence + workshop)
Mons

> Transcultures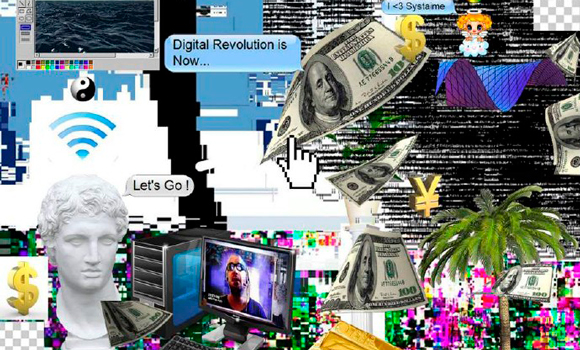 Systaime, de son vrai nom Michaël Borras, est un plasticien contemporain français. Artiste du multimédia et des réseaux, Systaime est le fondateur du mouvement French Trash Touch (créé en 1995, attesté en 2003), membre de l'internationale échantillonniste, il est un acteur important du réseau artistique alternatif international, de l'art numérique et de l'art en réseau.
La collaboration entre Transcultures et Systaime s'est amorcée par le biais de la biennale Transnumériques de 2012, avec l'intervention de l'artiste en tant que commissaire artistique et performeur sous l'égide de son projet SPAMM. Une collection-galerie d'art numérique, accessible en ligne via le site internet www.spamm.fr. « Un croisement entre l'art du musée, l'œil du collectionneur et le cri d'un mouvement émergeant ».
Profitant de la dynamique dégagée par Mons 2015, Systaime réitère sa collaboration avec Transcultures à travers une résidence d'un mois en territoire montois, et la tenue d'un workshop atypique fondé sur le concept d'avatar. Les participants seront ainsi invités à former un collectif qui deviendra un avatar et aura pour mission de réaliser une série d'œuvres multi supports.
Systaime, whose real name is Michael Borras, is a French contemporary artist. Artist of multimedia and networks, Systaime is the founder of the French Trash Touch (created in 1995, attested in 2003), member of the International échantillonniste, he's an important player in the international alternative arts network, in the digital art and the net art.
Collaboration between Transcultures and Systaime has initiated through the Transnumériques Biennale 2012 with the intervention of the artist as curator and artistic performer under the aegis of its SPAMM project. A digital art gallery-collection, available online via the website www.spamm.fr. "A cross between the art museum, the eye of the collector and the cry of an emerging movement."
Taking advantage of the momentum generated by Mons 2015 Systaime reiterates his collaboration with Transcultures through a one-month residency in Mons territory and the holding of a workshop based on the concept of avatar. Participants will be invited to form a group that will become an avatar with the aim to produce a series of multimedia works.
Workshop : 01.06 > 05.06
Infos + inscription : lucie.transcultures@gmail.com
---
Et aussi/check also
---
05.05 > 31.05.2015


VOID : Silence is more
Exposition Le son du silence
Festival « Trace(s) »
France

> Saint Paulet de Caisson > Monastère Chartreuse de Valbonne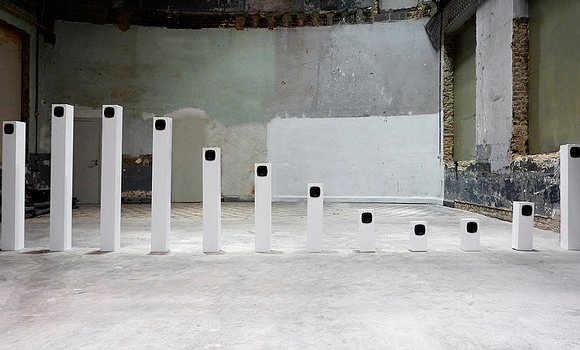 Créée au Festival City Sonic à Mons en 2014, Silence is more est une composition inaudible pour 12 haut-parleurs, qui devient audible grâce à la transmission de vibrations silencieuses émanant de matériaux du quotidien. Le perceptible et l'imperceptible sont mélangés, dans une relation qui remet en question les limites et les frontières de notre perception. VOID est un collectif de plasticiens sonores créé à Bruxelles en 2013 soutenu par Transcultures, avec l'artiste italien Mauro Vitturini. Son travail aborde la question de l'interstice, du vide, et des limites.
Premiered at Festival City Sonic 2014 in Mons, Silence is more is an inaudible composition for 12 speakers, turned audible through the transmission of silent vibrations to some daily materials. Perceptible and imperceptible are mixed, in a relation that questions limits and borders of our perception. VOID is a visual sound art collective born in 2013Supported by Transcultures, initiated by Arnaud Eeckhout and Mauro Vitturini, both based in Brussels. Their work addresses issues related to the gap, the void and limits.
Production : Transcultures, VOID, créé dans le cadre de la plate-forme transfrontalière pour les musiques innovantes Espace(s) Son(s) Hainaut(s)
Entrée gratuite disponible par mail (en indiquant votre nom et prénom) /Free entrance by email : dac[at]bagnolssurceze.fr
---