14 + 15-05-2015 – Ecritures (Transatlantiques) + Performance Ours bipolaires + try out « Prototype#1 »
Posted on

11/05/2015

in 2015, Agenda, All news, Artists, Concerts, Distribution, International, Isa Belle, Paradise Now, Partners, Philippe Franck, Production, Projects, Soundart, Transatlantiques, Transcultures team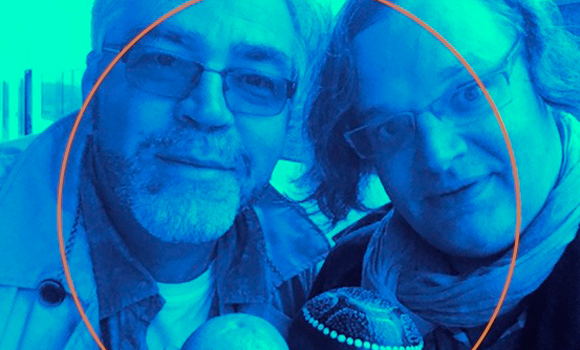 After a first edition of Ecritures Transatlantiques in Mons in November 2014 organized by Transcultures in partnership Rhizome, combining Quebec and Wallonia-Brussels unidentifed artistic forms and hybrid adventures, comes the first edition of "Ecritures". "Born of the desire to present uncompleted forms the sense of a" work in progress ", the event "Ecritures" wants to open a free zone to create intermedia transpoetic practices".
Among these shapes that give to see their evolutionary process, a new performance "Ours bipolaires"-bipolar bears (Werner Moron-text + Philippe Franck – music + Isa Belle-Tibetan/Vietnamese bowls as special guest) on May 14 and a try out of the in progress performance "Prototype#1", the second part of the "Oracles" series mixing contemporary dance ( Manon Oligny, Marilyne Daoust), writing-reading (Martine Delvaux), video (Thomas Israel) and sound art (Paradise Now).
The creators of "Prototype # 1" put together by Simon Dumas (Rhizome) will work together, on this occasion, in Montreal and Quebec City. Also note that a version of the Transatlantiques project, a previous audio-poetic cooperation Rhizome / Transcultures which resulted recently in a book-CD (also presented on this occasion, with other publications edited by Rhizome), will be at La coopérative Paradis – Rimouski, on May 16th with Simon Dumas (with Paradise Now), Werner Moron (Bipolar Bear project + Isa Belle), Sonia Cotten, Stéphanie Pelletier (Quebec) and other gues authors-performers.
Informations
14 + 15/05/2015

Le Cercle

Le Cercle – 228 Rue Saint-Joseph E, Québec, QC G1K 3A9, Canada

La coopérative Paradis – 274 Avenue Michaud, Rimouski, QC G5L 6A2, Canada

gratuit