15-05 > 14-06-2015 – Systaime @Mons2015 (Transcultures residence + workshop)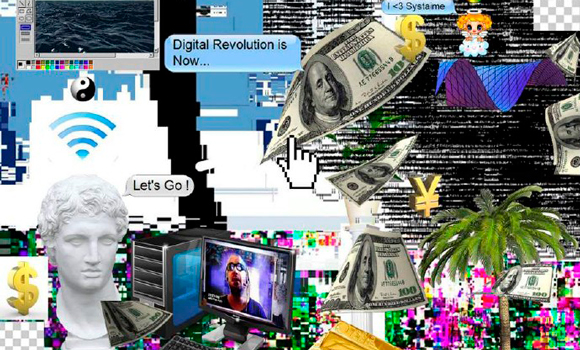 Systaime, whose real name is Michael Borras, is a French contemporary artist. Artist of multimedia and networks, Systaime is the founder of the French Trash Touch (created in 1995, attested in 2003), member of the International échantillonniste, he's an important player in the international alternative arts network, in the digital art and the net art.
Collaboration between Transcultures and Systaime has initiated through the Transnumériques Biennale 2012 with the intervention of the artist as curator and artistic performer under the aegis of its SPAMM (SuPer Art Modern Museum) project. A digital art gallery-collection, available online via the website www.spamm.fr. « A cross between the art museum, the eye of the collector and the cry of an emerging movement. »
Taking advantage of the momentum generated by Mons 2015 Systaime reiterates his collaboration with Transcultures through a one-month residency in Mons territory and the holding of a workshop based on the concept of avatar. Participants will be invited to form a group that will become an avatar with the aim to produce a series of multimedia works.
Informations
Residence : 15-05 > 14-06-2015

Workshop : 01.06 > 05.06

Transcultures

Infos + reservation : lucie.transcultures@gmail.com