09.10.2017 > 20.05.2018 | Top Secret! A World of Codes and Ciphers | Mundaneum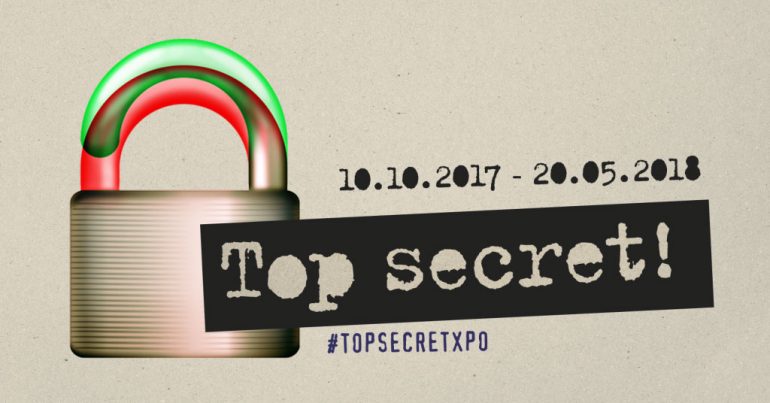 The taste for secrecy lies between science and art, between the love of transgression and the culture of hacking. Since the revelations of Wikileaks, cryptography has emerged as a democratic stake for confidence in our digitized society. From a game devised by Egyptian scribes to war communications, from innocent love messages to electronic voting, from the beginnings of the Internet to cyber war: immerse yourself in the universe of secrecy! You will discover machines used for (de)encryption, but also the men and women who contributed to the development of the discipline over the centuries. Who says encrypting says deciphering: the culture of hacking and transgression will be decoded at the heart of the Mundaneum, the "Paper Google". Come discover the machines used for encryption, but also men and women (including many Belgian precursors) who have developed discipline over the centuries. An unprecedented exhibition … not to be kept secret!
Transcultures associated as curator of the project will propose 'Trojan Offices' by Belgian media artist Dries Depoorter, an installation exploring the beauty and complexity of technology and giving insight into coffee makers and unsuspecting offices all over the world. An untold number of webcams currently broadcast live on the Internet, indexed by search engines without authorization. With a simple hack, Dries Depoorter had access to them and organized what he found. Result: Trojan Offices, an installation exploring the beauty and complexity of technology, and providing insight into unsuspecting cafes and offices in the worldquot.
Note that 'The Art of Secret '- digital arts exhibition will take place in this "Top Secret' event at Mundaneum from November onwards.
Informations
09.10.2017 > 20.05.2018

Vernissage/opening 09.10.2017

Mundaneum

Rue de Nimy 76, 7000 Mons

7€ – 5€ (tarif réduit)

Familles – Enseignant – Associations : Après-midi gratuite le 11 octobre 2017 de 13h à 17h avec le spectacle NoodleBrain
Production
An exhibition organized by the Mundaneum & UCL, in collaboration with UCL Culture, Bletchley Park (UK), Transcultures, ARCSI (FR), Centre for cyber security Belgium, Cyber security Coalition, Regional Computer Crime Unit (RCCU), Computer Museum of Belgium (Nam-IP), Musée du Cnam (FR), State Security Belgium, Home Affairs FPS, Cegesoma, Mons Memorial Museum, Sciences Echos, Centre de documentation historique de la Défense, Maison des Maths, Scienceinfuse (UCL), King's College Cambridge, Musée L , National Bank of Belgium,, BNP Paribas Fortis, TEC Hainaut, RTBF, Le Vif L'Express, supported by Digital Wallonia, Google, Thales Group Belgium, Wallonie Bruxelles International, Wallonia-Brussels Federation, La Wallonie.