05.12.2015 – Peter M Friess + Guida Inès Mauricio Beautiful (3rd iteration-connected performance)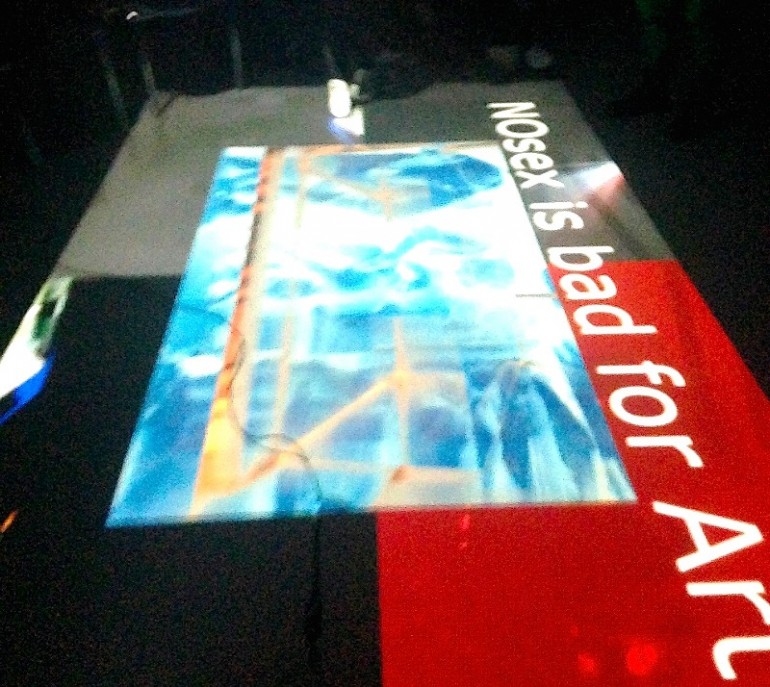 Operating like a full-scale laboratory, Peter M Friess explores in BEAUTIFUL_TOUCH (3rd iteration) the human systems and perception structures with emphasis on aspects of self-referentiality and co-existence. As an observer of ourselves and increasingly observed by others and machines, we realize today that our personality is finally a construction related to representations in loops, and always related to other systems of perception.
In this context, each participant onsite and virtual participants (connected by the internet) can influence and manipulate the installation with his smartphone. Then, each one is confronted with the results and reacts according to the perception scheme – reflection – reaction – perception etc. Everyone is part of a global system where disturbances (e.g. the virtual public will see only part transmitted through a live web camera, communications by text, overlapping actions… + dance improvisation/interaction by Guida Inès Mauricio) creates friction in real / virtual interactions, moments of surprise and reconstruction of personalities.
Informations
05.12.2015 – 16:00

Manège de Sury (1ère étage)

Rue des Droits de l'Homme, 1 Mons

Free
Production
Peter M Friess with the support of Transcultures