07 > 10.04.2021 | Transcultures + European Pepinieres @ RIANA 2021 – Abidjan (CI)
Posted on

02/04/2021

in 2021, Agenda, All news, Artists, Arts Numériques, Conferences, Creaconnections, Distribution, International, Mediation, NoLA, Paradise Now, Partners, Pépinières, Philippe Franck, Projects, Transcultures team, Video Arts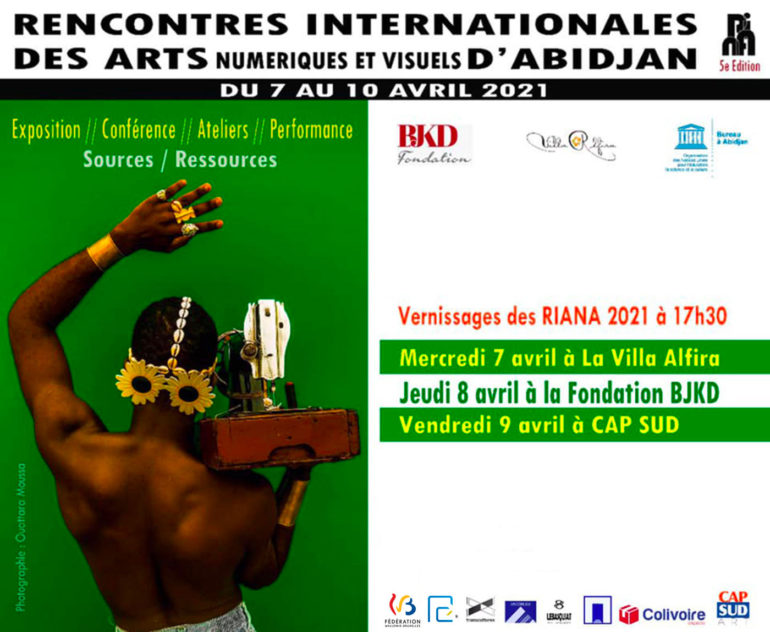 On the theme "Sources and resources", the 2021edition of the International Digital and Visual Arts Meetings of Abidjan (initiated and coordinated by Jacob Bleu) offers a series of exhibitions, lectures / debates / presentations, workshops and performances by African artists (Pascal Nampémanla-SN, Cédrick Sungo – CDC, Oliko La matter -CI…) and European artists. This fifth edition combines, in "face-to-face" and "connected" modes, various digital and visual arts practices (from VR to plastic arts, including video art and sound arts) is being deployed for its edition at three locations in the Ivorian capital: Villa Alfira, the BJKD Foundation and the Cap Sud gallery.
Transcultures and the European Creation Nurseries are pleased to participate for the third time, with a selection of around fifteen audio-visual creations linked to the "No Lockdown Art" initiative (see details below), concerts / sound / multimedia performances offered in the multiverse of Second Life (Echo Starship-Mk, Deceptiondigital-DE, Martyn Bates II – BE, Renata K – TK, Paradise Now + A Limb-BE, Glazz de Cuir – ES, Venus Adoreable – PB) and the participation of Philippe Franck (Transcultures / European Nurseries of Creation) in lectures and debates (with the participation in particular of the heads of the UNESCO representation in Côte d'Ivoire, the BJKD Foundation, the Ivorian art critic Célestin Koffi Yao and Ivorian researcher / professor Paul-Hervé Agoubli).
No Lockdown Art - Video Selection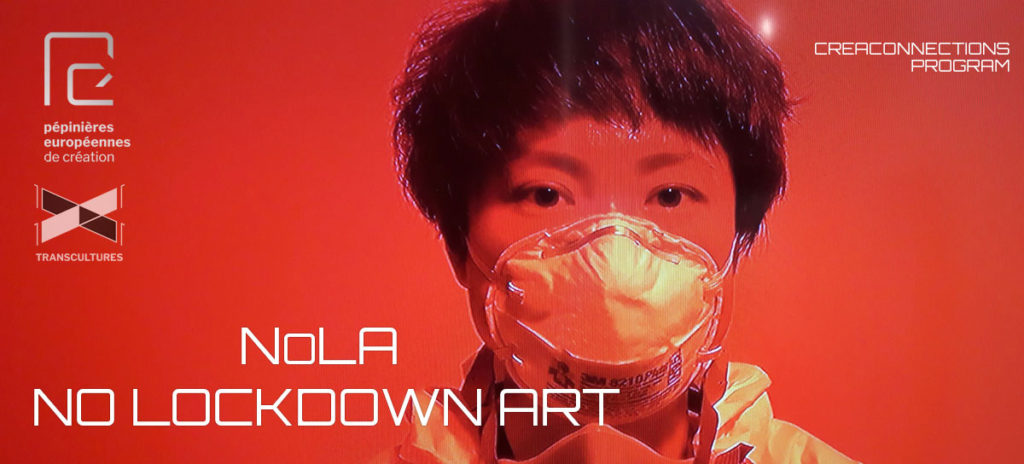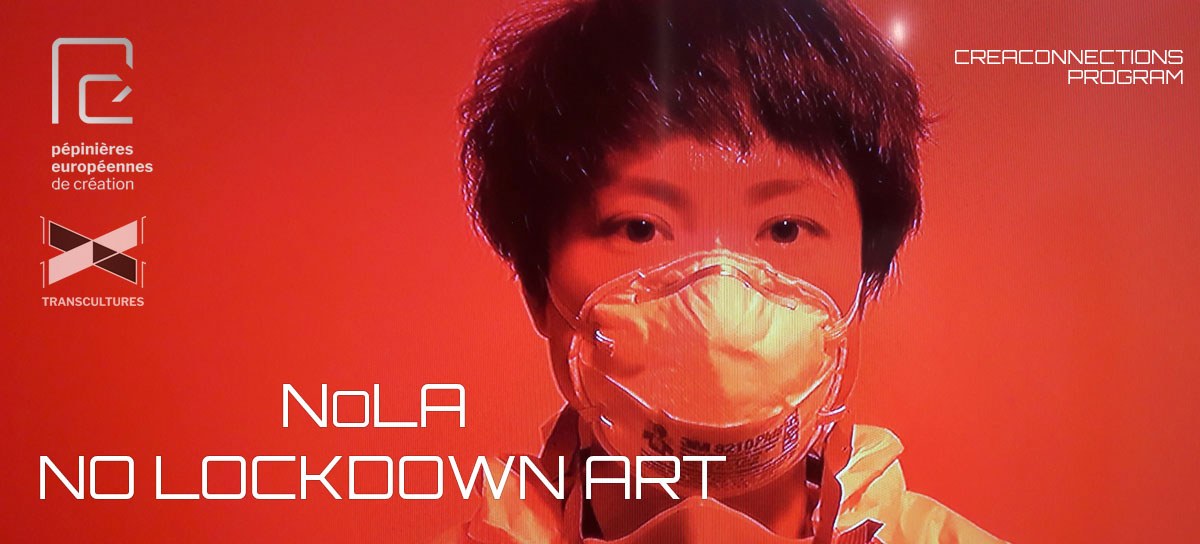 As part of the No Lockdown Art ongoing project initiated by Transcultures and the European Creation Nurseries during the first lockdown linked to the Covid-19 to support contemporary artistic projects likely to be broadcast online, several videos have been produced by artists (visual, sound, multimedia…) integrating the sonic and experimental dimensions in creations of various aesthetics, which escape traditional classifications and offer a poetic and alternative look on our mutant world.
Visions of inside (Common Ground Project) – Kika Nicolela, BR, 2020, 8'51
Visions of inside is the first video made using the database of the Common Ground Project initiated by Kika Nicolela in April 2020 in reaction to the Covid-19 crisis. It promotes the creation of a shared database of videos, sounds and texts by worldwide artists, reflecting on the multiple issues raised by the crisis and the lockdown. Above all, the Common Ground Project's goal is to collectively use creation as means of communion and resistance.
Kika Nicolela edited videos, sounds and texts by
Aline Yasmin & Alex Cepile, Anna Berndtson & Yingmei Duan, Anthony Siarkiewicz, Carlos Landaeta, Carlosmagno Rodrigues, Cecilia Dougherty, Christophe Litou, CRACA, Daniel Silvo, Davi Cavalcante, Gauthier Keyaerts, Gerard Chauvin,Gustavo Marcasse, Ivelina Ivanova,Isa Belle + Paradise Now, Jan Kather, John Sanborn, Jorge Lozano, Junebum Park, Katia Maciel, Kika Nicolela, Luana Lacerda, Marcia Beatriz Granero, Marina Fomenko, Mateusz Vianna, Mike Hoolboom, Mirella Brandi & Muep Etmo Nia Pushkarova, Nung-Hsin Hu, Philippe Boisnard, Phyllis Baldino, Rejane Cantoni, Samuel Bester, Sara Não Tem Nome, Simon Dumas, Simon Guiochet, Sonia Guggisberg, Susana Lopez, Ulf Kristiansen.
Coproduction : Transcultures, In progress asbl, European Pepinieres of Creation
Prince, John Sanborn/Commando, USA, 2020, 5'23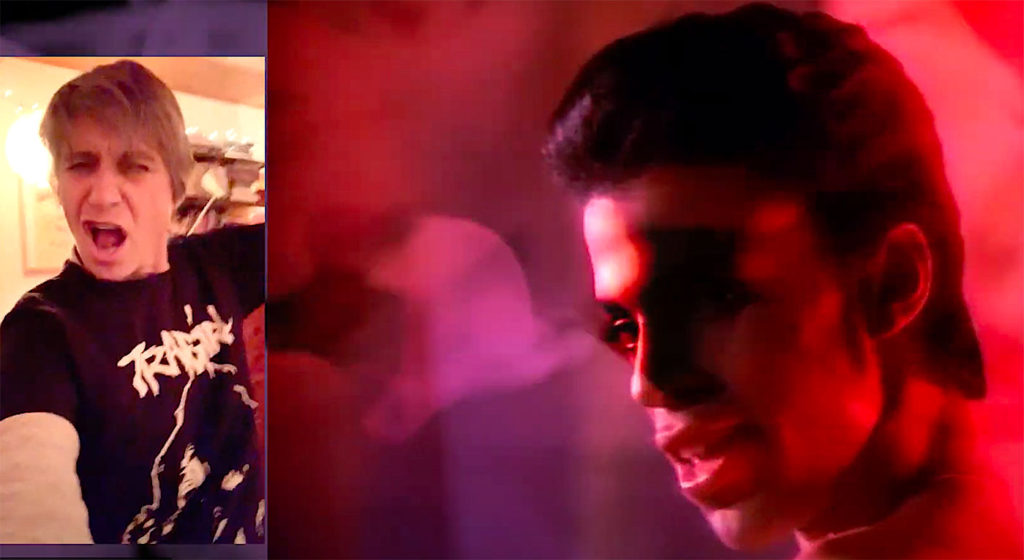 In the process of creating ths video, the American queer writer/performer Lynn Breedlove provided this insight into the text: "I wrote this when Prince died, about how he affected me and my pals' personal lives by speaking up and being himself. It's about how an artist never knows how or where their work's gonna land, whose life they're gonna change.
But if they make something with integrity, The World gets different…." This led her to focus on the feelings of longing and loss prompted by dealing directly with painful memories from turbulent times, and towards crucial voices, long neglected. The result is relevant, raw, and intensely intimate – a "home movie" (with a post rock soundtrack of her group Commando) of emotions confessed to camera and to the world.
Silent Noise, Tamara Lai, BE, 2020, 5'29''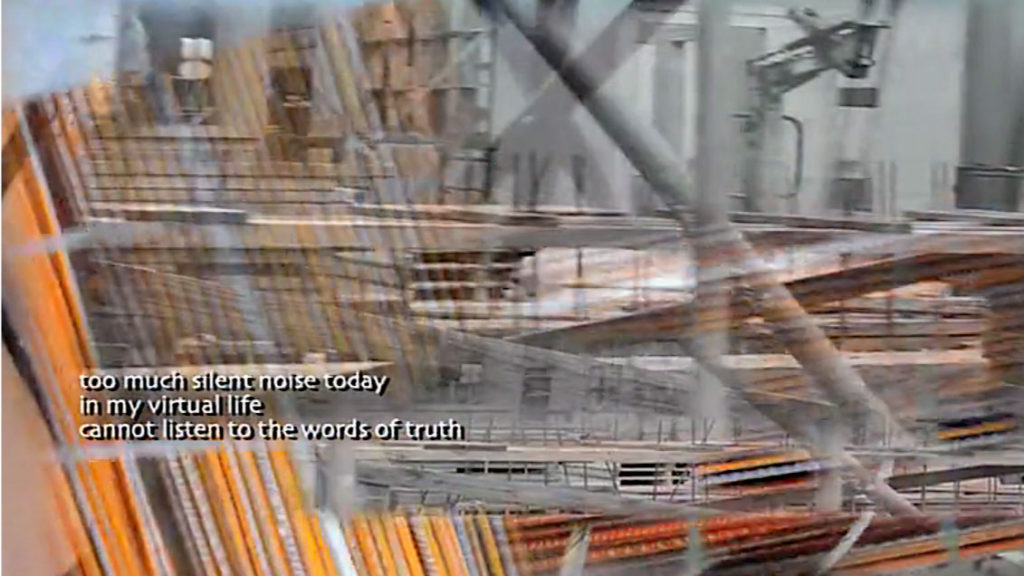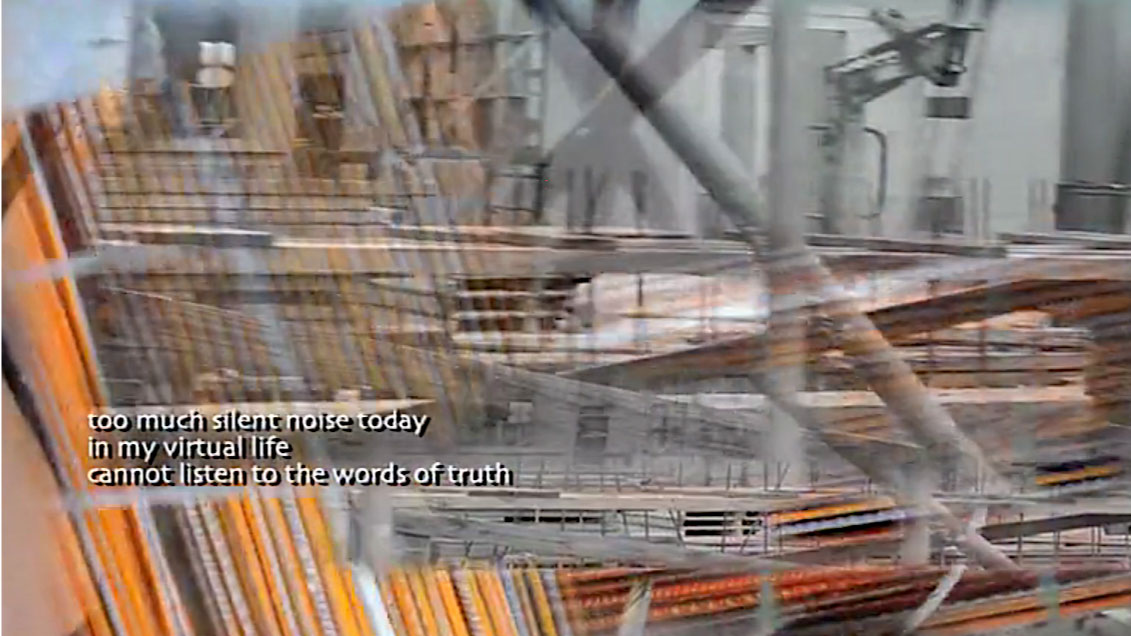 "What flavors here?" What scents now … "Nostalgia for the days before … Carelessness, freedom of movement, human warmth, nature … which the Coronavirus does not block deprives us cruelly.
This new video-poem by Tamara Laï whose images were filmed in various places and countries (Belgium, China, Scotland, Italy, Netherlands) was finalized in residency at home in Liège in the lockdown period.
Direction, writing, image and sound editing : Tamara Laï – Musique : Caroline Boë
Production : Thalamus Prod avec le soutien de Transcultures, European Pepinieres of Creation
No Lockdown Drift, Pastoral, BE/FR, 2020, 5'09''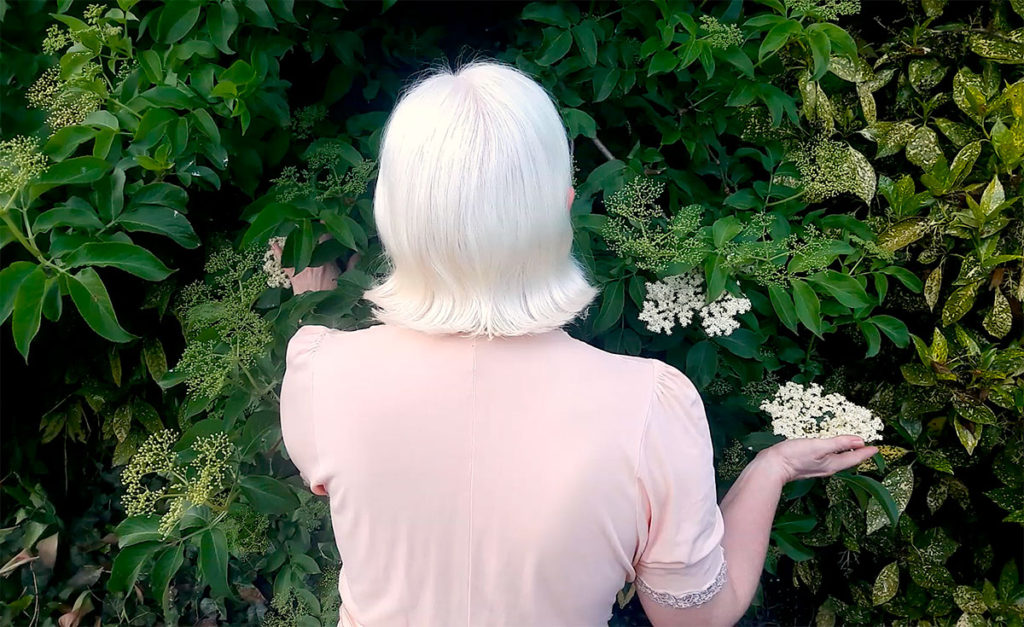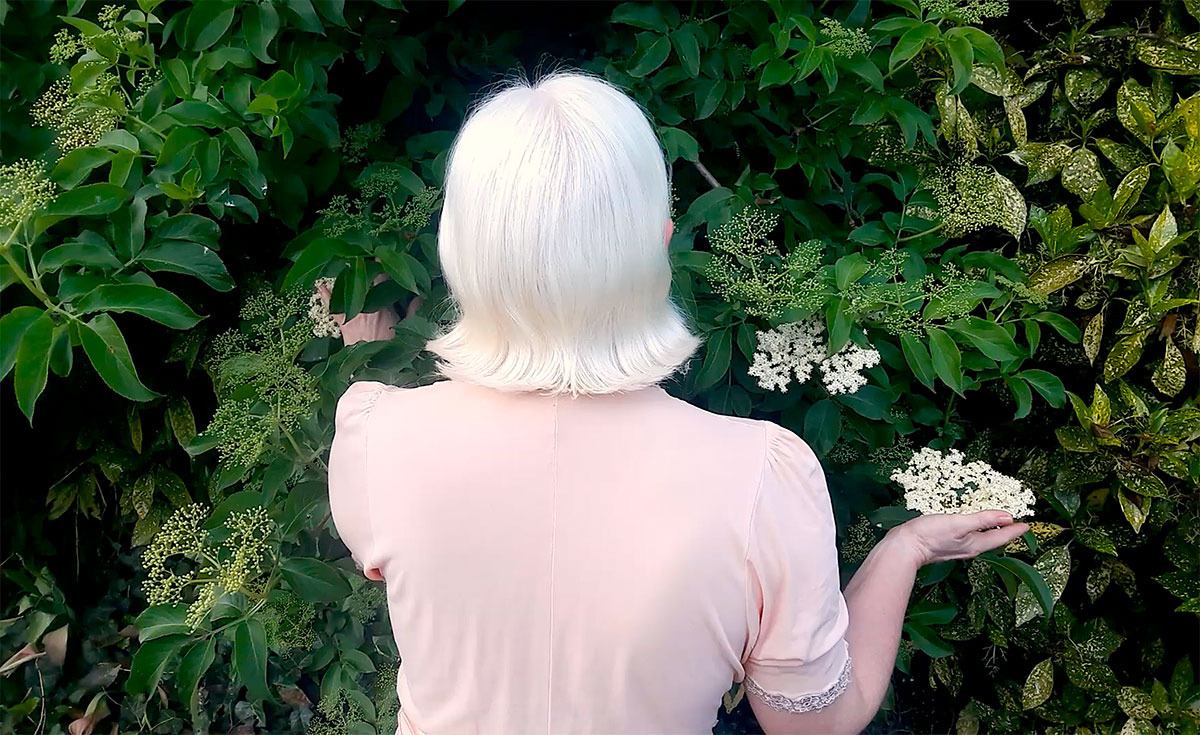 Produced via connected exchanges during the first Covid-19 lockdown in Spring 2020 by the Pastoral post pop duet, Lockdown Drift captures the expectation, the floating sensation but also the domestic reverie, the imaginary transfiguration and a form of sweet melancholy.
The images and sounds that dialogue between the residences (both in Wallonia-Belgium) of the protagonists (Huy for Christophe Bailleau and Mons for Philippe Franck) all come from the interior spaces and their close surroundings.
An invitation to cherish the living in these different forms (human, animal, mineral, celestial …) and its power-hope of creative metamorphosis.
Production : Transcultures, European Pepinieres of Creation
Flux & Densités, Alain Wergifosse, BE, 2020, 5'
In a set of prisms, filters and mirrors, Alain Wergifosse offers some fragments of opto-mechanical treatments on pure light and on some digital images put into video feedback.
These images and sounds come from a multi-channel video installation project in work in progress for the Vice Versa 2020-21 residency/exchange between Transcultures (BE) and La Chambre Blanche (QBC).
Production : Transcultures, La Chambre Blanche, European Pepinieres of Creation
Triptyque Prototype, Thomas Israël, BE, 2020, 2'50''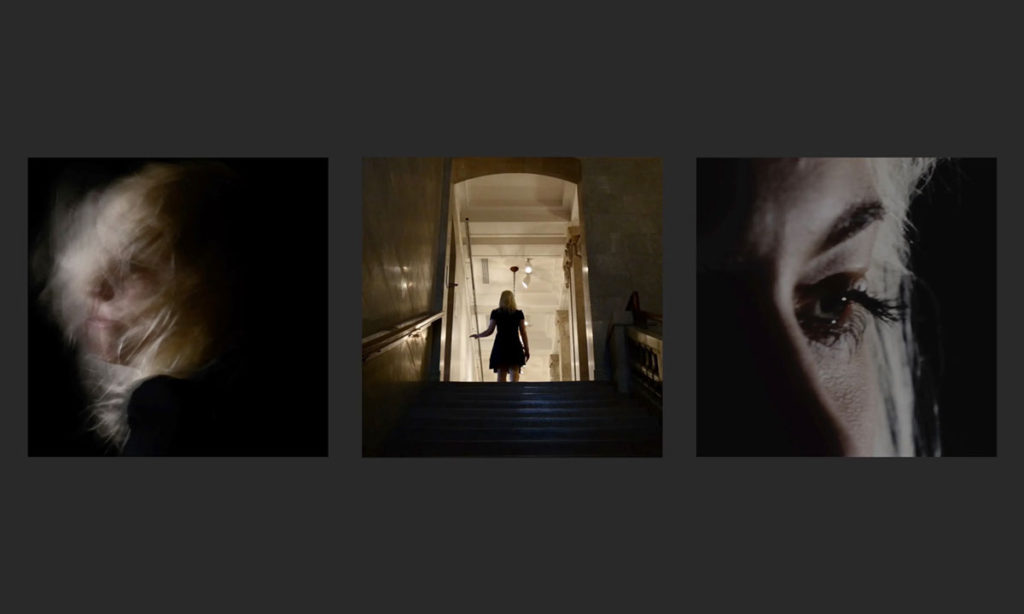 Triptyque Prototype is an enigma with an exploded temporality which allows cross readings, associative. Its protagonist (the dancer Marilyn Daoust on a choreography by Manon Oligny) is in tension between the doll or the android and the woman of flesh.
This video filmed in Montreal in 2015, as part of the interdisciplinary performance project Les Oracles (initiated by Productions Rhizome-Quebec in partnership with Transcultures-Belgium) was finalized in Brussels in Spring 2020 with a minimalist soundtrack by Paradise Now.
With the support: Transcultures, des European Pepinieres of Creation, Productions Rhizome
Ces riens essentiels #4, Gauthier Keyaerts, BE, 3'19''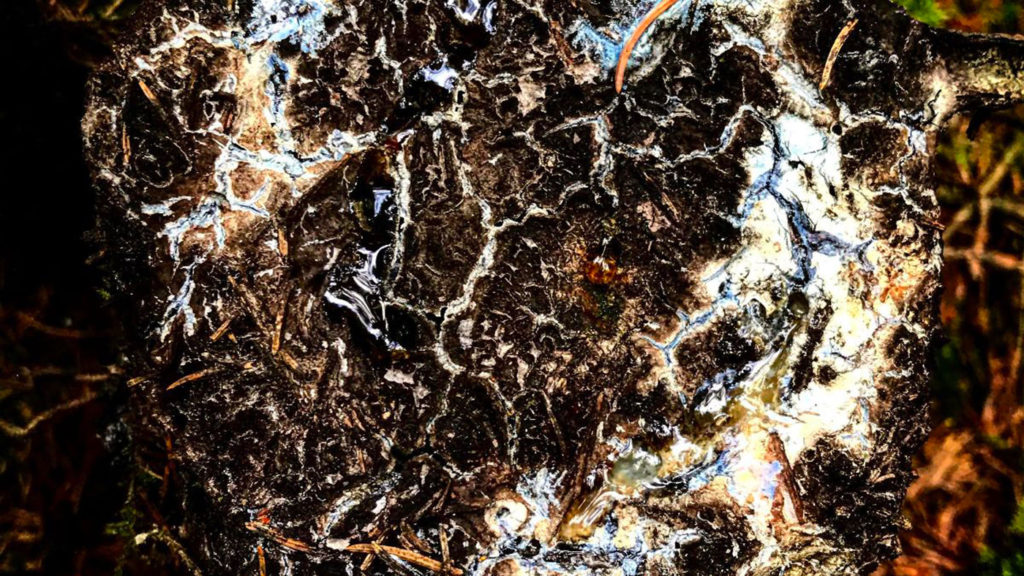 Ces riens essentiels is an infinite work-in-progress, initiated during the lockdown. The journey actually started in 2018 when Gauthier Keyaerts was in Brittany, shooting images from the Ocean, the shore, lichens…
He brought back this particular energy and feeling of spirituality (felt by André Breton).
It helped since March to focus on the essentials: family, body, nature (insects, trees, flowers…), love… this sublime chaos.
With the support: Transcultures, European Pepinieres of Creation
After Covid_19, Philippe Boisnard, FR, 2020, 7'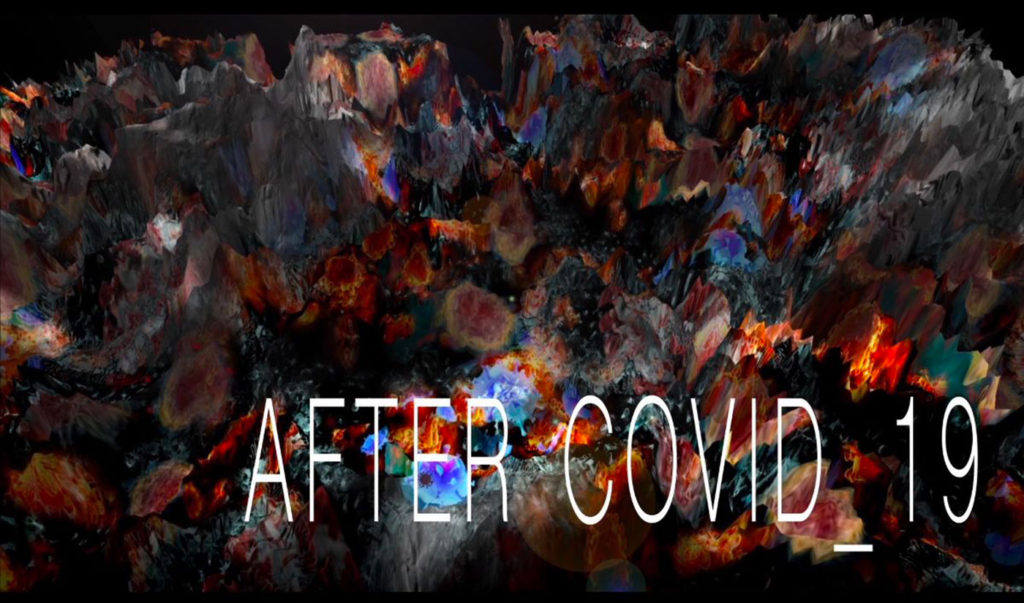 After Covid_19 is part of the research on disaster landscapes carried out by Philippe Boisnard in recent years. This creation, achieved during the first global confinement, was made live from pure-data (graphic programming software for musical and multimedia creation in real time) in both sound and image.
This landscape and its evolution attempts to aesthetically show the emergence of the vertigo of the epidemic. Like a metaphorical vision, its crescendo is that of the psychic panic of man in the face of the surge of the pandemic.
With the support: Transcultures, European Pepinieres of Creation
Post Human Survival, Didié Nietzsche/Radio Prague, BE, 2020, 5'20''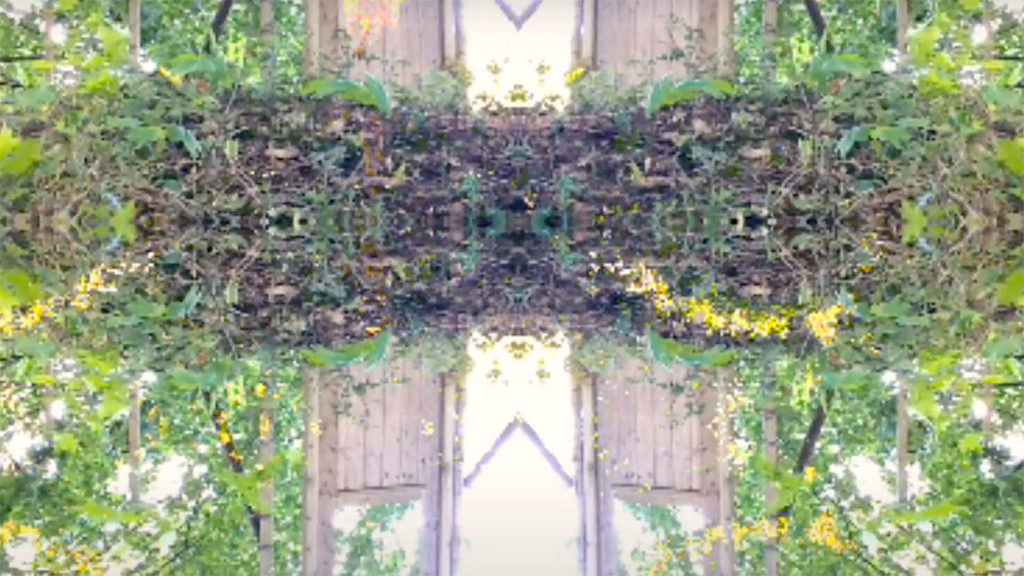 On a meditative soundtrack by experimental group Radio Prague (Didié Nietzche, Jules Nerbard – electronics, Renata K – flute) A soft hallucinogic evocation of nature taking back its rights and peacefulness during the pandemic lockdown, but also afterwards, when the evil human species will have left the earth…
With the support: Transcultures, European Pepinieres of Creation
After Covid_19, Philippe Boisnard, FR, 2020, 7'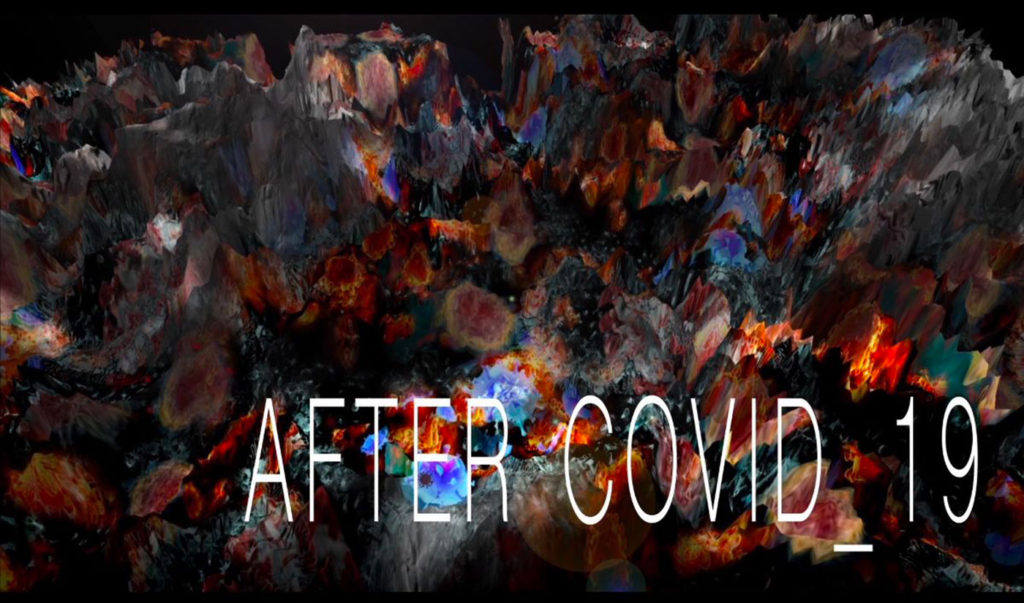 After Covid_19 is part of the research on disaster landscapes carried out by Philippe Boisnard in recent years. This creation, achieved during the first global confinement, was made live from pure-data (graphic programming software for musical and multimedia creation in real time) in both sound and image.
This landscape and its evolution attempts to aesthetically show the emergence of the vertigo of the epidemic. Like a metaphorical vision, its crescendo is that of the psychic panic of man in the face of the surge of the pandemic. With the support of Transcultures and European Pepinieres of Creation.
i-REAL - Monde_04_ALICE - Marc Veyrat, FR, 2021, 3'05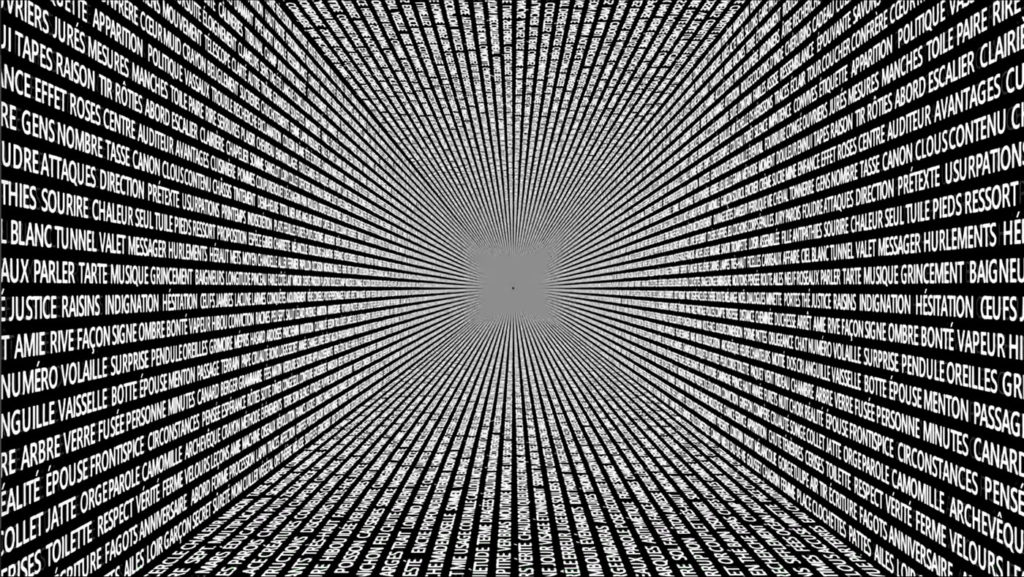 This World 04 in VR, included in the artwork XR i-REAL, imagined, programmed by Jonathan Juste and whose soundtrack is signed Paradise Now, is "architextured" (-! Henri Lefebvre !-) around the totality of the words used in "Alice's Adventures in Wonderland", famous novel published by Lewis Carroll in 1865.
Inside this Obscure World, "ob-scene" of the text (-! Georges Bataille !-), the words ®-CONSTITUTE as we progress walls of blinding texts/images progressively revealing passages, "Entre-eSPACES" (-! Carole Brandon !-) through which we can progress… The electro-rythmic-organic music of Paradise Now (BE/FR) roams the floating walls of this Lettrist maze as if looking for a mutant prey.
Mars Abstraction S3 – Petermfriess, DE, 2019, 10'00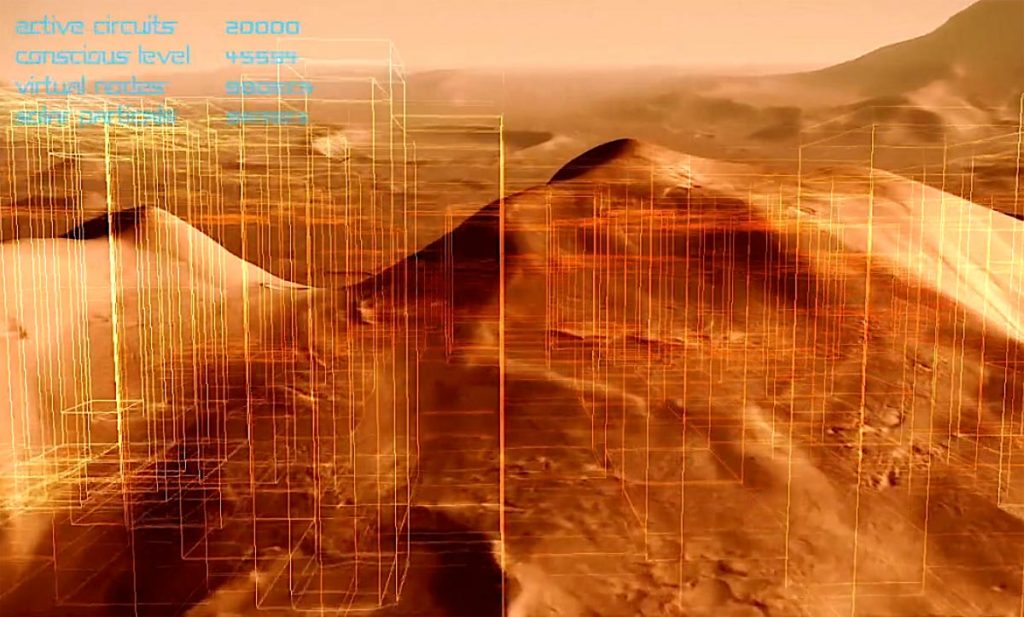 This third video work of Mars Abstraction series defies the imagination in relation to a purely linear extension of human territories in space that is unlikely to happen as such. The visual material, taken from public sources, is reworked and recomposed to evoke the landscapes of Mars where, despite the date given by several probes, unknown mysteries and energies remain.
As we do not know much about what can be heard on Mars, this video is accompanied by a sound creation that is inspired by both the imaginary and existing data.
Production: European Pepinieres of Creation, Transcultures.
COR1B – LAMAPHI, BE, 2020, 10'00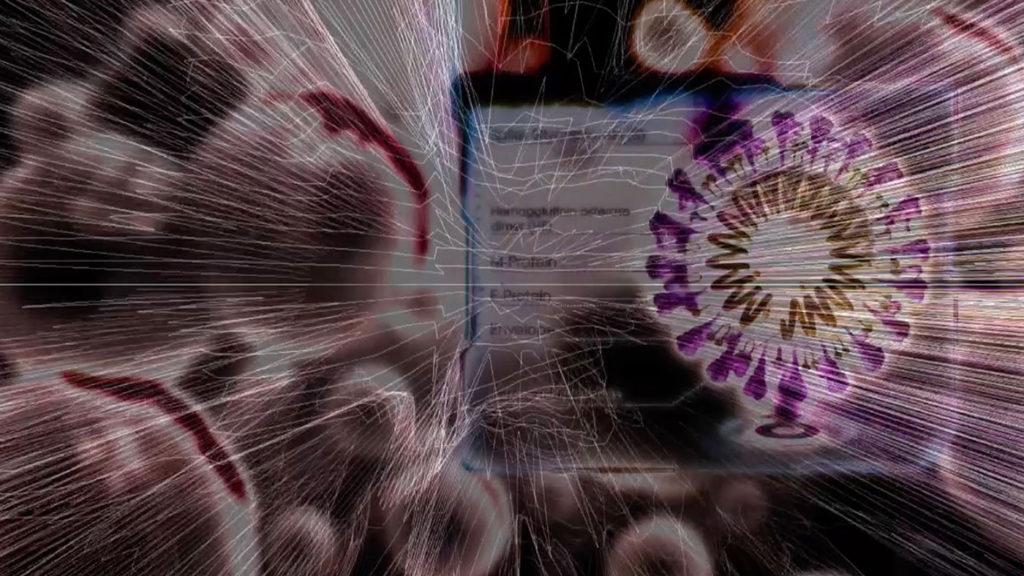 Constituted just before the lockdown in Brussels in March 2020, the COR01β video brings together, as a multi-color and multi-layered composition, all the energies and challenges of the moment, expressed in a full video of the transversal group LAMAφ (musicians, dancers, videographers, actors…) which occurs, in a contextual approach favoring improvised encounters, in different urban spaces.
Collective creation by Maurice Charles Jj (BE), Didié Nietzsche (BE-, Eliza Pais (ES), Emanuele Gonano (IT) and Petermfriess (DE)
Top Budget – Prism, AG/IN/IE/FR/BE, 2020, 5'03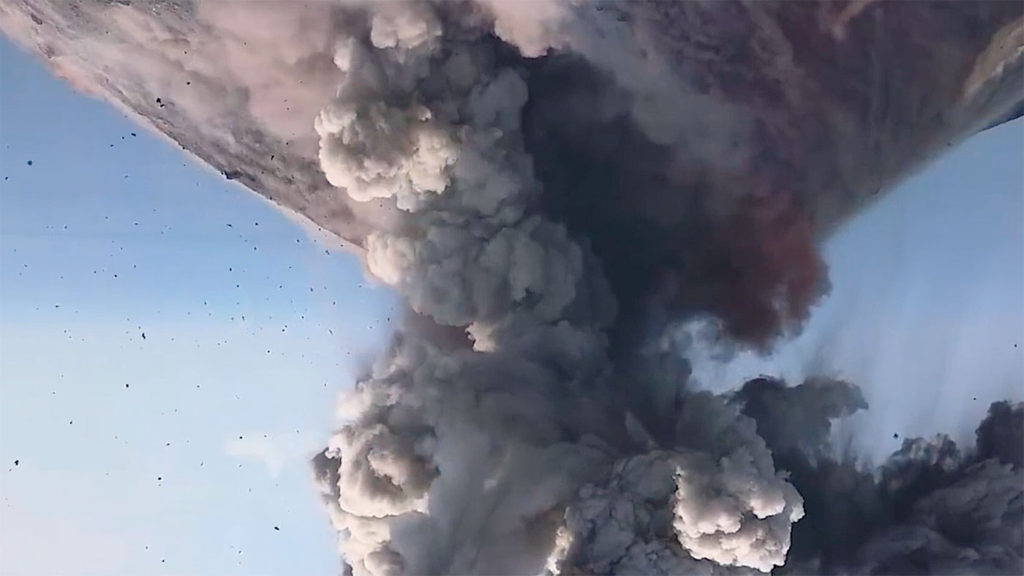 The Top Budget track was realized with little means, following technical problem with the equipment, the duo having recorded with the microphone of a old computer, using free softwares and various borrowed tools.
This is how the low tech sound of PRISM came about. In that spirit, this video shows how problems lead to last-minute solutions minute, a dark but energetic tension, alternating current and high voltage.
The video was filmed with an old iPhone, and also uses images found, recycled, … in a DIY, crazy and punky spirit of the duet.
Cosmic Invertebrate Mindfuck – A Limb BE, 2020, 5'03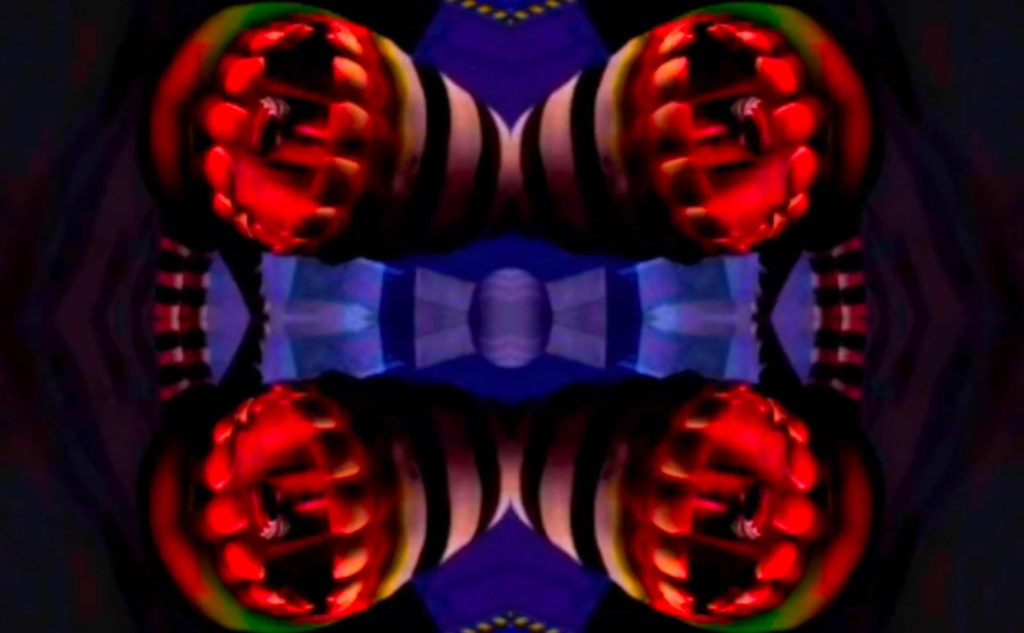 A Limb (BE) electronic cinematic music interacts with SaveMe Oh (NL) visuals in the Second Life open space.
All was recorded live, during a streamed event, scheduled for Transcultures (as part of its 'No Lockdown Art' initiative), and organized by A Limb. It is a criticism of sex messages present on medias so often, and even more often during pandemic times. We are shooted more than ever with consumerist sex fucking our mind.
Related links "Coronavirus Pandemia" serial by Glasz DeCuir (ES) : First Wave – "Wash Your Hands"​  – Second Wave – "Superspreader"
Music : A Limb [soundcloud.com/a-limb]
Visual artist : SaveMe Oh [savemeoh.wordpress.com]
Filmed and edited by Glasz DeCuir [glaszdecuir.wordpress.com]
Debates-Presentation Transcultures - Pépinières Européennes de Création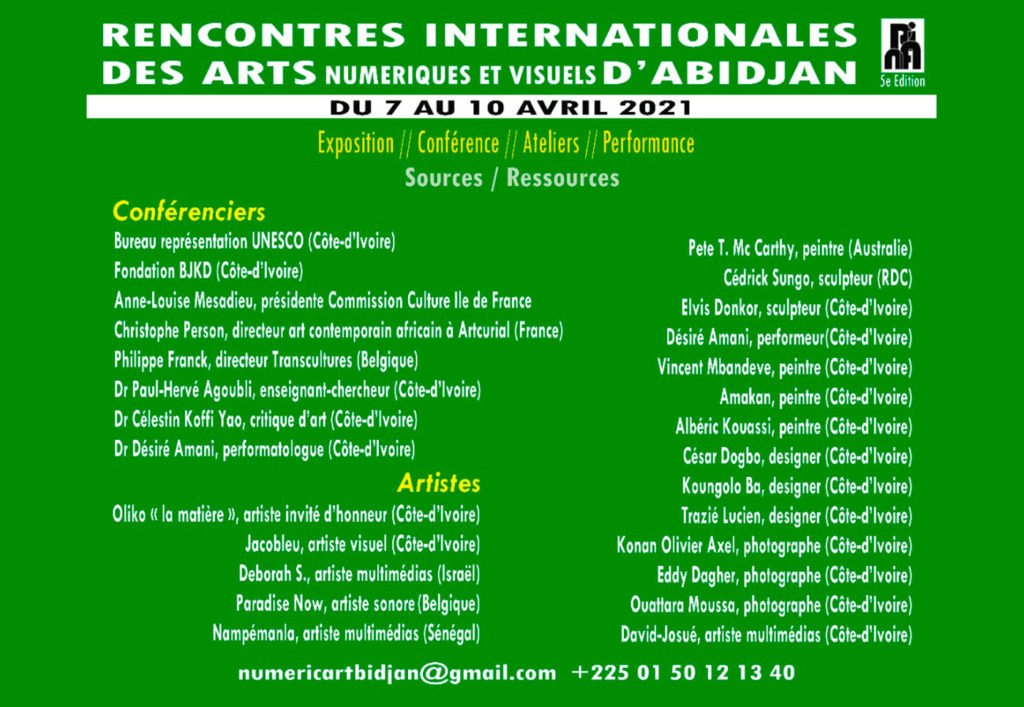 Philippe Franck will provide an overview of digital arts in the Wallonia-Brussels Federation and the historical development of digital cultures.
Director / founder of Transcultures (Center for digital and sound cultures) and of the Transnumériques and City Sonic festivals, he will present, in addition to the activities of Transcultures, a panorama of digital arts in the Wallonia-Brussels Federation (main structures, events with examples of artists / digital projects) and from there the developments of digital arts and cultures with the main issues of production / dissemination / mediation inherent.
Transonic Second Life Sessions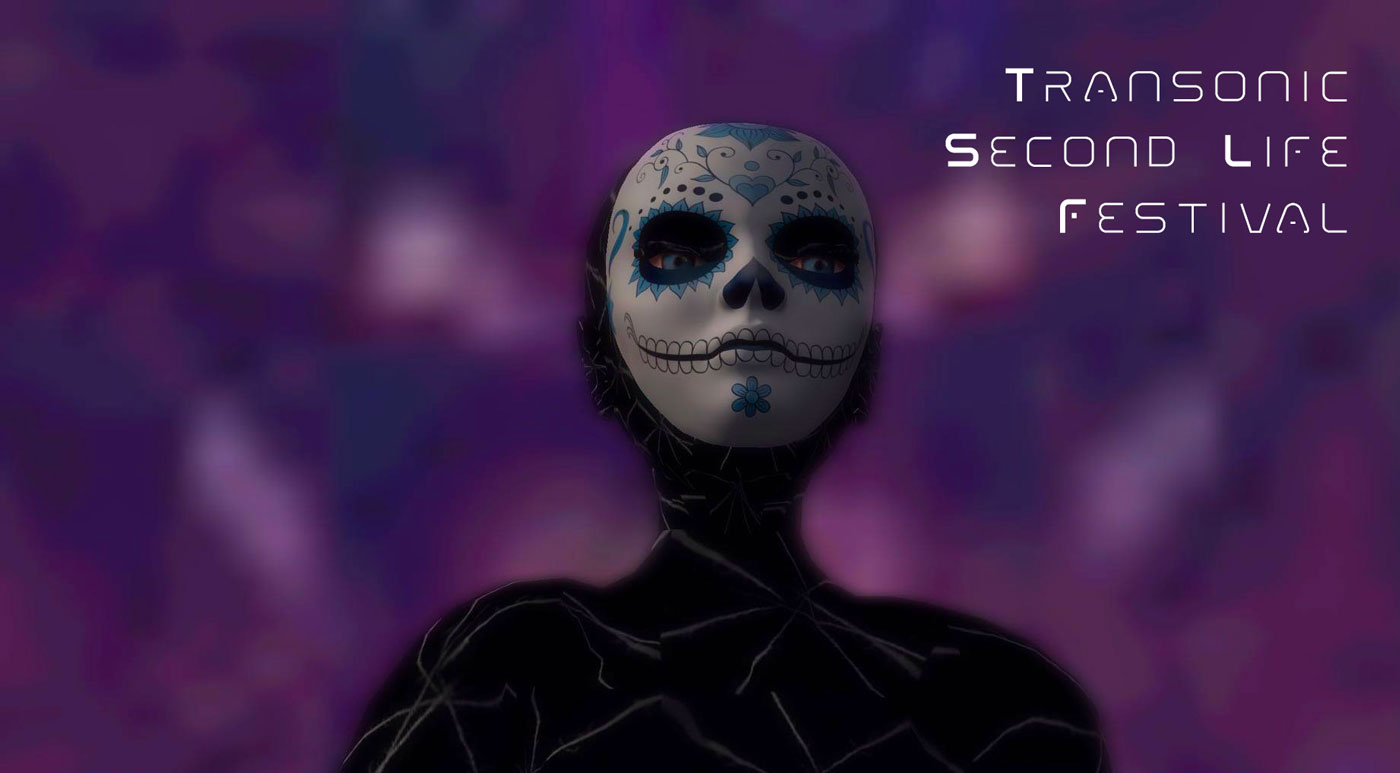 The first edition of this online micro festival was part of the Transonic Second Life Sessions which regularly offers concerts and audio-visual performances in various Second Life venues, bringing together a community of sound and multimedia artists and visitors who discover or follow  -in a playful and adventurous spirit- the development of international talents who perform in various avatars.
This new series of Transconic artist performances  in Second Life are part of the NoLA – No Lockdown Art initiative, project of Transcultures and European Pepinieres of Création since the first confinement due to the health crisis since March 2020.
With : DeceptionsDigital -DD (De) – Martyn Bates II (Be), Renata K (Ou/Be), Echo Starship – Amplidyne Effect (Mk), Paradise Now (Fr/Be), A Limb (Be), Venus adoredable (Nl) – Film making : Glasz DeCuir (Es)
Alain Wergifosse | Érosions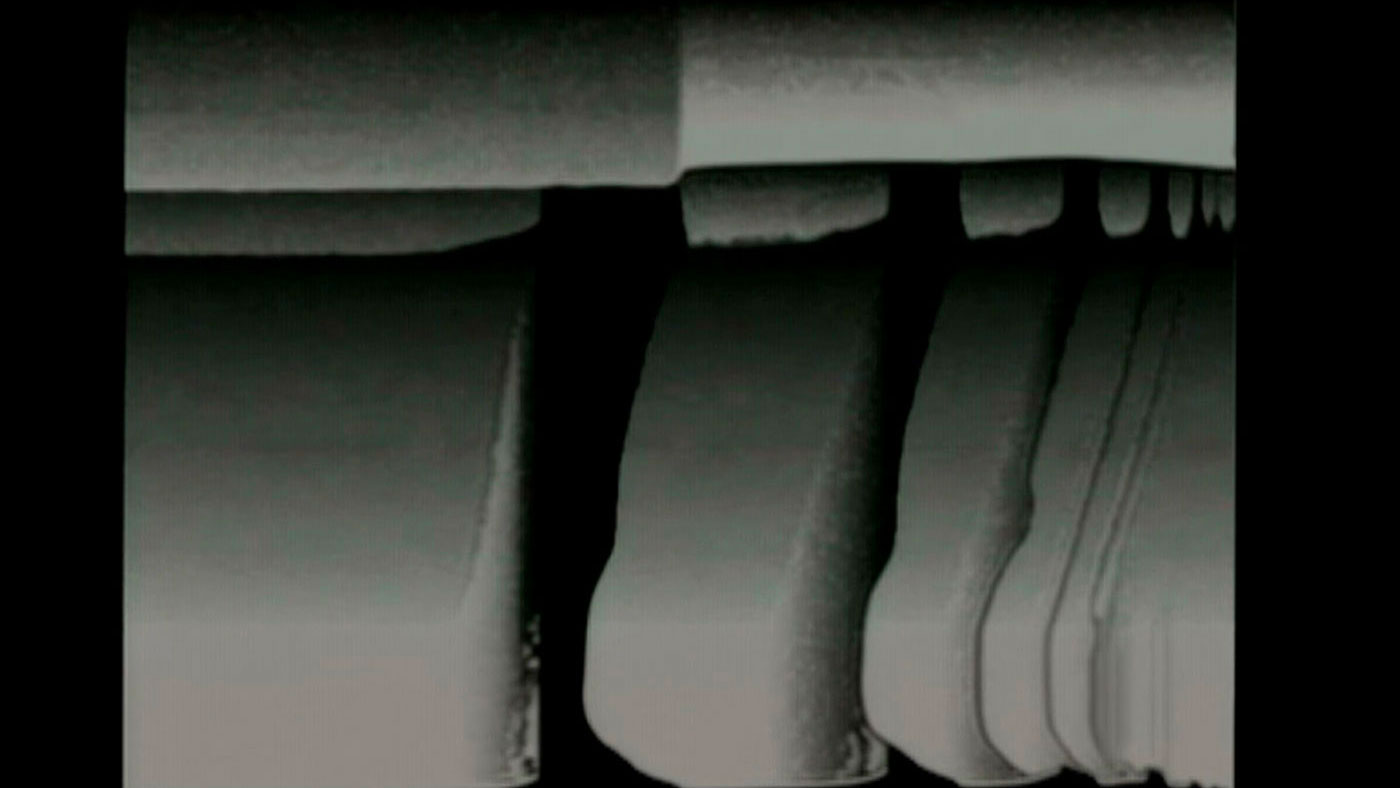 Les Érosions is a series of self-generative visual compositions in which the luminous matter seems to come to life thanks to the digital processing in real time of the video feedback evoking an organic universe of dynamic shapes and colors of astonishing complexity arising from the struggle between light. and the shadow, between everything and nothingness in constant creative and destructive evolution …
All in subtlety, the medium, although digital, is imbued with a real mastery of color and composition. Both protean and unique, Microscopies are inversely proportional space / time, that is to say that the smaller the intervention space, the more time is devoted to it. Alain Wergifosse consecrates the beauty of the living and the invisible.
With Erosions, Alain Wergifosse makes visible his questions about time, matter and life, with a form of abstract poetry.
Production: This series started, in its experimental phase, in 2009 (at the NONOlogic festival in Barcelona) and continues to evolve. In its recent version, Erosions received support from Transcultures as part of a residency during the summer of 2017 and from Kikk as part of the 2018 edition of its festival.
Insatiable explorer of sound, image and the media since the 1980s, Alain Wergifosse amplifies all kinds of resonant objects and specializes in the electronic processing of feedback to achieve his organic compositions and improvisations. He has traveled the world solo and with various groups and collective projects (Obmuz, Macromassa, SpecOp, Colectivo Anatomic among others).

From his base in Barcelona, ​​he composed, during ten years, the music and sound interactions of the shows Marcel lí Antúnez (ex La Fura dels Baus) and he collaborated with many artists of the experimental musical scene ( Zbigniew Karkowski, Cluster, Jaki Liebezeit, Francisco Lopez, Nad Spiro, Eli Gras,…) and actively participated in various adventurous initiatives in Spain and internationally.

In recent years, returning to Belgium, he has developed his visual work and produced immersive and interactive installations, self-generative videos, microscopies and other materialist compositions presented in several festivals and international events (City Sonic, MEM, Kikk, Semaine sound, Simultan, Transnumériques…).
Informations
07 > 10.04.2021

VILLA ALFIRA

–

Fondation BJKD, Cocody Danga

–

CAP SUD, Marcory

Abidjan – Côte d'Ivoire
Production
With the support of : Transcultures, Wallonie-Brussels Federation (digital arts), Pépinières européennes de Création – the Minister-President of the Federation Wallonia-Brussels