Newsletter Octobre 2015
OCTOBRE / OCTOBER 2015
La treizième édition du festival international des arts sonores City Sonic vient de se clôturer avec succès dans le cadre de Mons2015, Capitale européenne de la culture et nous revoici parti en octobre vers plusieurs événements autour de la diversité des cultures numériques défendues par Transcultures.
Conférences, ateliers, résidences d'artistes, participation à plusieurs festivals et événements en Fédération Wallonie-Bruxelles et à l'étranger. Octobre sera, pour Transcultures et ses partenaires, un mois de créativité multimédiatique avant d'autres aventures en novembre au Digital Art Festival de Taipei et avec la cinquième édition de la biennale des cultures et émergences numériques Transnumériques jusqu'à la clôture festive de Mons 2015 le 12 décembre.
The 13th edition of the international sound arts festival City Sonic has just closed successfully in the framework of Mons2015, European Capital of Cuture and October is going to be a celebration of the diversity of the digital cultures supported by Transcultures.

Lectures, workshops, artistic residences, participation to several events and festivals in the Federation Wallonia-Brussels and abroad. A busy creative intermedia month before our participation to the Digital Art Festival of Taipei in November and the launch of the 5th edition of the biennale of digital cultures Transnumériques in Mons on November 27th.
---
06.10.2015


Régis Cotentin
Le son est une image comme une autre
Bruxelles

> ENSA Saint-Luc > 18:30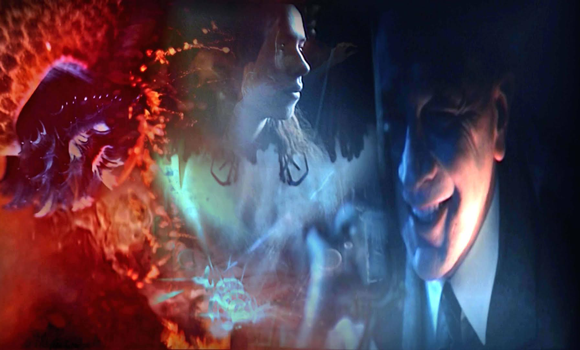 Commissaire d'exposition, chargé de la programmation contemporaine du Palais des Beaux-Arts de Lille, Régis Cotentin développe, depuis une vingtaine d'année, une oeuvre visuelle fantasmagorique et onirique sélectionnée dans de nombreux événements internationaux, qui privilégie le lien entre l'image contemporaine et les musiques électroniques et contemporaines ouvertes. Invité par l'Ecole d'Art de Saint-Luc-Bruxelles à donner une leçon inaugurale (présentée par Philippe Franck) ouverte à tous, il développe les rapports son et image avec plusieurs exemples d'oeuvres parlantes.
"Au cinéma, selon les techniques analogiques et numériques, dans tous les genres, dans l'animation comme dans la fiction, narratives et expérimentales, chaque portion d'image correspond à une représentation sonore, même dans le silence… surtout dans les silences, les décalages et les ruptures de ton et de rythme, qui cristallisent la portée allégorique des événements sonores. Au montage, le son est une matière. Il se découpe, se recompose, s'amalgame, se transforme, se convertit, se permute. Il imprègne en profondeur les images, modifiant leurs perceptions comme leurs interprétations. Même si les images nous distraient des sonorités qui les constituent. La justesse d'un accord, d'une tonalité en correspondance avec la chorégraphie d'un mouvement contribue à la valeur d'une représentation mobile."
Pour illustrer des propos techniques et esthétiques, Régis Cotentin empruntera de nombreux exemples dans le cinéma de fiction (Wim Wenders & Nick Ray Nick's Movie ; Steven Spielberg A.I. et Minority Report, Tony Scott Déjà Vu…), dans l'art contemporain (Thierry Kuntzel The Waves ; Philippe Parreno Anywhere out of the world…), dans le clip et l'animation et il développera les correspondances entre l'image et le son dans ses propres films et installations audio-visuelles.
Curator in charge of contemporary programming of the Palais des Beaux-Arts in Lille, Regis Cotentin has developped, for twenty years, a phantasmagoric, dreamy visual work awards in many festivals that emphasizes the link with open electronic and contemporary music. He is invited by the Brussels Art School Saint-Luc to give an inaugural lecture (introduced by Philippe Franck) open to all.

"In cinema, according to the analogue and digital techniques, in all genres, in animation as in fiction, narrative and experimental, each image portion corresponds to a sound representation, even in silence… especially in silences, gaps and breaks in tone and rhythm, which crystallize the allegorical significance of sound events. During the editing, the sound is a material. This cut, recomposed, merges, converts, converted, if switches. He deeply permeates the images, changing their perceptions and their interpretations. Even if the images are distracting us from the sounds that constitute them. The accuracy of an agreement, a tone in correspondence with the choreography of movement contributes to the value of a mobile representation."

To illustrate the technical and aesthetic way, Régis Cotentin will borrow many examples in fiction movies (Wim Wenders & Nick Ray 'Lightning Over Water', Steven Spielberg's 'A.I' and 'Minority Report', Tony Scott 'Déjà Vu' …) in contemporary art (Thierry Kuntzel 'The Waves', Philippe Parreno 'Anywhere out of the world'…) in the video and animation and it will develop connections between image and sound in his own films and AV installations.
---
15.10 > 17.10.2015
Voix de femmes #12
Liège

> Le Manège/Caserne Fonck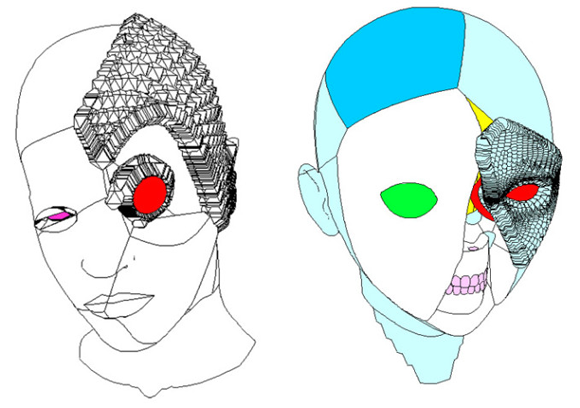 Dans le cadre du festival Voix de Femmes #12 mettant à l'honneur la création féminine contemporaine dans trois villes belges, Transcultures présente des œuvres de Françoise Gamma à travers le GIFWall, un projet d'exposition itinérante initié en 2015 par Jacques Urbanska qui en assure la curation. Il s'agit d'une très grande fresque projetée créée en utilisant le format GIF.
Pour le lancement du projet, l'artiste énigmatique du Computer Club Françoise Gamma crée un GIFWall au festival Voix de Femmes #12 (où l'artiste montréalaise Alice Jarry en résidence chez Transcultures, propose au Manège son installation Spectrales) dans le cadre du Festival d'Art Numérique 2015 de la Fédération Wallonie Bruxelles, tandis que l'artiste turc Haydirocket en créera un pour le Digital Art Festival de Taipei 2015. Ces deux premiers GIFWall seront également exposés lors des Transnumériques 2015 dans le cadre de Mons 2015.
As part of the Festival Voix de Femmes showcasing contemporary feminine creation in three Belgian cities, Transcultures presents works of the digital artist Francoise Gamma through its GIFWall. The GIFWall is a traveling exhibition project initiated in 2015 by Jacques Urbanska (curator). This is a very large projected fresco created using the GIF format.

To launch the project, the enigmatic artist Francoise Gamma Computer Club creates a GIFWall for Voix de Femmes#12 (also presenting the installation, Spectrales, by Montreal artist Alice Jarry who is in residence at Transcultures) as part of the Digital Art Festival 2015 the Federation Wallonia-Brussels, while the Turkish artist Haydirocket will create one for the Taipei Digital Art Festival 2015. The first two GIFWalls will also be shown during the biennale of digital cultures Transnumériques 2015 (Nov 27 – Dec 12) organised by Transcultures as part of Mons in 2015, European Capital of Culture.
---
15.10 > 16.10.2015


Julien Odeur
Atelier création de figurine
Mons

> Fablab Mons > 10:00 – 12:00 + 13:00 – 17:00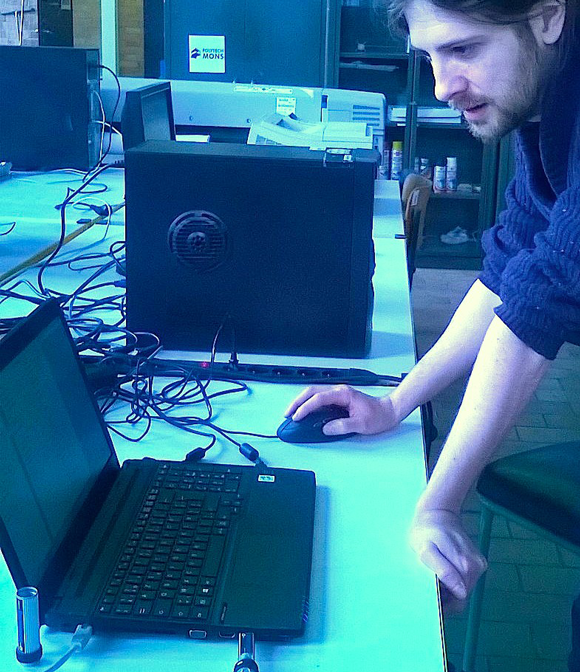 Au cours de cet atelier ludique et créatif organisé dans le cadre du Festival des Arts Numériques de la Fédération Wallonie-Bruxelles (anciennement Quinzaine numérique), les participants apprennent à créer une figurine, de la modélisation à l'impression, (style 3d hard surface / robot/ armure). L'initiation au programme de modélisation permet d'aborder différentes techniques de modélisation et d'impression 3D.
Chaque participant modélise sa propre figurine, personnalisant celle-ci comme il le souhaite tout en ayant pour exercice de conserver les propriétés permettant d'avoir une figurine de qualité. À l'issue de l'atelier, les participants peuvent repartir avec leur figurine.
In this fun and creative workshop , participants learn how to create a model , modeling, printing, (3d hard style surface / robot / armor ). The introduction to modeling program can address various modeling and 3D printing.

Each participant modeled her own figurine, customizing it as he wishes to exercise while having to maintain properties required to have a quality action figure. After the workshop, participants can leave with their figurine.
---
30.10.2015
Vice versa 2.0.
(de la recherche à la création numérique)
Mons

> Artothèque > 15:00 – 18:00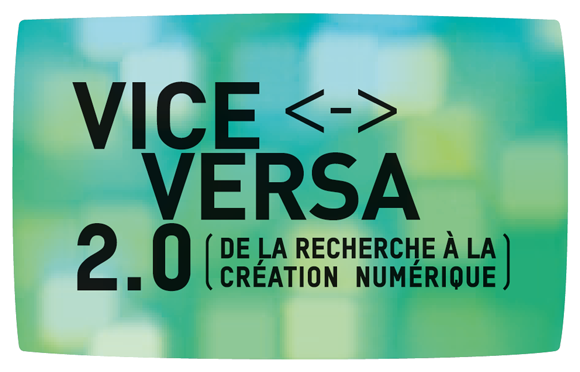 Vice Versa, après-midi de rencontre et de présentation de projets numériques innovants proposée, pour la seconde fois, dans le cadre du Festival des Arts Numériques de la Fédération Wallonie-Bruxelles (anciennement, Quinzaine numérique) par Transcultures en partenariat avec l'Institut de recherche Numediart (UMONS), convoque à la fois des chercheurs, des créateurs et des responsables de structure à présenter leurs travaux et partager leurs réflexions sur ces enjeux artistico-scientifiques, au public, dans une ambiance conviviale propice au dialogue.
Installations et projets art/science en cours présentés par numediart, Université Lille 1, Transcultures. Plus de précisions sur cet événement dans notre prochaine newsletter.
Vice Versa is an afternoon of meeting and presentation of innovative digital projects proposed for the second time (in the frame work of the Digital Art Festival of the Federation Wallonia-Brussels) by Transcultures in partnership with the Research Institute Numediart (University of Mons) inviting both researchers, creators and leaders to structure to present their recent/in progress works and to share their thoughts on the artistic-scientific issues to the public in a friendly atmosphere conducive to dialogue + installations, demos by numediart, University Lille 1, Transcultures,…).

More info on this special event in our next newsletter.

Partenariat Transcultures – numediart
Avec le soutien de la Fédération Wallonie-Bruxelles (arts numériques)
---
TRANSCULTURES À L'ÉTRANGER/ABROAD
---
01 > 03.10.2015


Paradise Now (City Sonic mix)
+ Philippe Franck (conférence)
@Festival Device_Art
Zagreb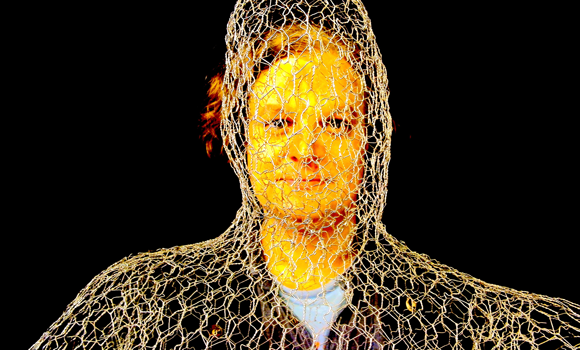 Après onze ans et quatre triennales autour de la robotique, des gadgets et appareils innovants, le Device_Art fait aujourd'hui partie d'une nouvelle intiative avec le festival musical Gričevanje et la galerie Klovićevi dvori. Les concepts des techno-artistes de Device_art croisent les sons énergiques et urbaines du festival de musique Gričevanje pour raviver la ville haute de Zagreb.
Philippe Franck est invité par Kontejner (Bureau de praxis de l'art contemporain qui coordonne Device_Art) à présenter City Sonic et les projets sonores et numériques de Transcultures et ses partenaires le 2 octobre, à 11h, à l'Académie des Beaux-Arts de Zagreb, et Paradise Now à mixer des pièces produites par City Sonic dans un dôme immersif dressé pour le festival à coté du lieu principal des expositions, le1er octobre à 20h.
After eleven years and four successfull triennial international festivals of robotics, gadgets and innovating devices, Device_art 5.015 is a part of a new initiave with Gričevanje festival and Klovićevi dvori gallery. Techno- artistic concepts of Device_art will intertwine with en- ergetic and urban sounds of Gričevanje music festival reviving Zagreb's Upper town with the combination of music concerts, robotic performances, exhibition and DIY workshops for children and adults.

Philippe Franck is invited by Kontejner, bureau of contemporary art praxis which coordonates the Device_Art festival to present City Sonic, Transnumériques and the sound and digital projects of Transcultures at the Zagreb Art Academy on October 2nd, and Paradise Now to create an sound art/City Sonic mix in the immersive dome near the main Gallery/exhibition of the festival.
---
08 > 18.10.2015


Simon Dumas Chœur(s)
Québec

> Maison de la Littérature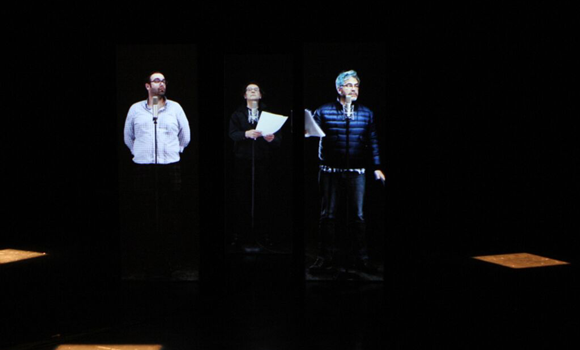 Réunissant 18 poètes/perfomers et artistes sonores belges et québécois, Chœur(s) — machine à présences poétiques est une installation interactive conçue par Simon Dumas (intégration et programmation : Louis –Robert Bouchard), produite par Rhizome et co-produite par Transcultures, est présentée dans le cadre du festival Québec en toutes lettres à la nouvelle Maison de la littérature de Québec. Cette première présentation, qui coïncide avec l'ouverture de cette institution, est le début d'une série d'expositions.
Du 27 novembre au 12 décembre 2015, Chœur(s) sera diffusée en Europe durant la biennale des cultures numériques Transnumériques qui, cette année, s'inscrivent dans l'événement Mons 2015, capitale européenne de la Culture. Du 4 au 18 mars 2016, l'installation prendra place dans la programmation régulière du centre Daïmõn à Gatineau (Québec).
Bringing together 18 poets / perfomers and Belgian and Quebec sound artists , Choeur(s) (choirs) – a 'poetic presences machine' is an interactive device initiated by Simon Dumas (technical assistance & programming by Louis-Robert Bouchard), produced by Rhizome and co- produced by Transcultures is presented in the Quebec festival in words the new House of Literature of Quebec. This first presentation, which coincides with the opening of this institution is the beginning of a series of exhibitions.

From November 27 to December 12 2015 , Choeurs(s) will be shown in Europe during the Biennale of digital cultures Transnumériques which, this year, are part of the event Mons 2015, European Capital of Culture. Finally, from March 4 to 18, 2016, the installation will take place in the regular programming of Daïmõn center in Gatineau ( Quebec ).
---
10.10 > 10.11.2015


Quinzaine des arts du futur
Philippe Boisnard phAUTOmaton
Lomme

> Maison Folie de Beaulieu + HOTEL DE VILLE
+ L'ODYSSEE MEDIATHEQUE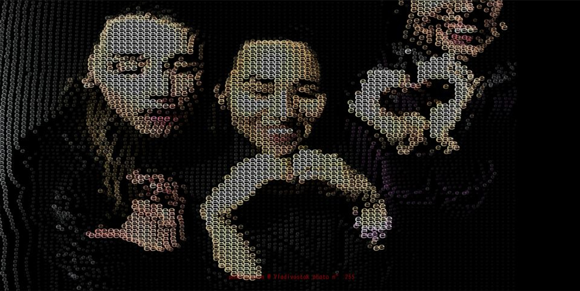 Dans le cadre de la Quinzaine des arts du futur, Transcultures (commissaire artistique : Jacques Urbanska) présente phAUTOmaton, une oeuvre participative de l'artiste numérique et concepteur multimédia français Philippe Boisnard. qui peut être installée dans n'importe quel lieu ou pour n'importe quel événement.
Le public est invité à écrire un mot ou bien une phrase, une fois celle-ci tapée et validée, elle constitue, en temps réel, le portrait de chaque participant. Celui-ci, après avoir choisi sa pose et sa phrase, valide une deuxième fois et la photographie texturée est prise. En temps réel, la photographie apparaît sur un site internet qui est dédié à l'événement. Ce site, qui est présenté comme une sorte de galerie photographique, met en évidence en quel sens les visages et les pensées sont reliées dans une forme de communauté de visage.
As part of la Quinzaine des arts du futur, Jacques Urbanska (curator for Transcultures) presents 'phAUTOmaton', a work by French media artist/developper Philippe Boisnard. '

phAUTOmaton' is a participatory work that can be installed in any location or any event. The public is invited to write a word or a phrase , once it typed and validated , it provides real-time picture of each participant. The latter, after choosing his pose and his sentence validates a second time and the textured image is shot. In real time, the photograph appears on a website that is dedicated to the event. This site , which is presented as a kind of photographic gallery, highlights the sense in which the faces and thoughts are connected in a face shape community.
Partenariat Maison Folie de Beaulieu, Lille3000, Transcultures (dans le cadre des Transnumériques@Mons2015)
---
RÉSIDENCE D'ARTISTES/Artists in residence
---
Oct + Nov.


Alice Jarry + Vincent Evrard
Lighthouses
Mons

> Transcultures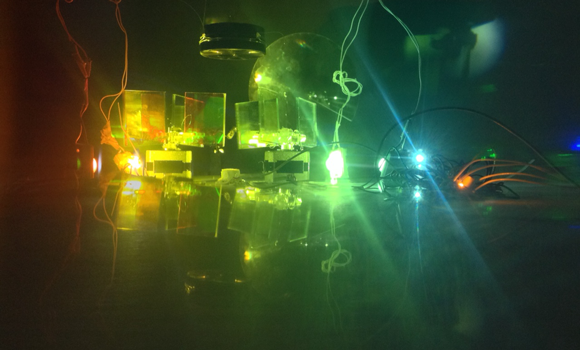 Sous la forme de résidences successives entre le web (viceetversa.tumblr.com), La Chambre Blanche (Québec) et Transcultures (Mons), l'artiste visuelle et médiatique montréalaise Alice Jarry, et le programmeur créatif liégeois Vincent Evrard (alias Ogre), travaillent sur les processus et matériaux de diffraction (séparation de la lumière blanche en faisceaux de couleurs et inversement), fondement de l'amalgame obligé de leur pratique pour la construction d'une œuvre cohérente et signifiante.
Après un premier temps de travail en commun, de la mi mai à la mi juin, à Québec, à La Chambre Blanche, cette résidence croisée entame sa deuxième et dernière phase (qui s'inscrit également dans le cadre des Pépinières européennes pour jeunes artistes) chez Transcultures, à Mons à l'automne 2015 pour se finaliser fin novembre dans Transnumériques organisé dans le cadre de Mons2015, par Transcultures.
In the form of successive residences between the web (viceetversa.tumblr.com), La Chambre Blanche (Quebec) and Transcultures (Mons), Quebecer Alice Jarry and digital artist and Belgian Vincent Evrard, creative programmer, working on processes and diffraction materials (separation of white light in color beams and vice versa), the foundation of the forced amalgamation of practice for the construction of a consistent and meaningful work.

After a first phase at La Chambre Blanche (Québec) in Spring, this crossed residence (also in the framework of the European Pepinieres for young artists programme) will give birth to an installation shown end of November at the biennale Transnumériques organized by Transcultures in the framework Mons2015.
---
Transnumériques Awards
nouveaux lauréats Gif Art/new laureates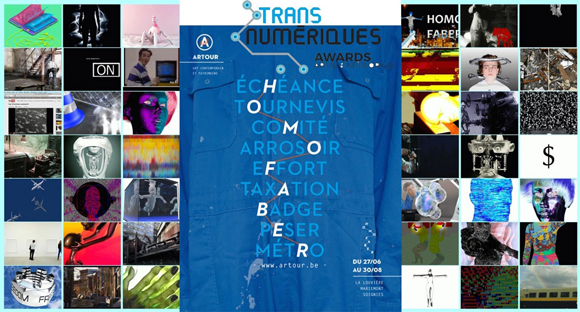 Transcultures et ses partenaires sont fiers de présenter les seconds lauréats de cette multi éditions des Transnumeriques Awards consacrée exclusivement au format GIF. Pour cette seconde édition proposée dans le cadre et en partenariat avec la Biennale ARTour (Art contemporain et patrimoine), les membres du jury ont choisi de mentionnés et récompenser 2 fois 3 artistes parmi plus d'une trentaine d'artistes participants (qui a aussi donné lieu à une exposition au Centre de la Gravure de La Louvière) et une centaines d'oeuvres soumises.
Mentions :
Francoise Gamma – Saturnian night
Igor Stromajer Zero Tolerance,
Milos Rajkovic aka Sholim Sculpture
Gagnants du prix/winners :
Domenico Dom Barra Homo Faber 2.0,
Francois Beaurain Chiatura8,
Maxime Dardenne Homo-Faber 2
Vous pouvez retrouver toutes les oeuvres sur la plateforme spamm.be. Les prochaines expositions des Transnumeriques Awards se feront au Festival Digital Art de Taipei et à la biennale des cultures numériques Transnumériques organisée par Transcultures, du 27 novembre au 12 décembre, dans le cadre de Mons2015, capitale européenne de la Culture.
Transcultures and its partners are proud to present the second selection of laureates (see above) of this multiple edition of the Transnumériques Awards specially dedicated to GIF format, which were shown in the Engraving Centre of La Louvière (Belgium) in the framework (and in partnership with) of ARTour, Biennale of Contemporary Art and Heritage. You can find all the artworks on spamm.be platform. The next exhibitions of the Transnumeriques Awards will take place at the Digital Art Festival of Taipei and in the Transnumeriques Bienniale of digital cultures organised by Transcultures from November 27 to December 12 in the framework of Mons2015, European Capital of Culture.
---
Et aussi/and also
---
08.10.2015


Hybrid Futures
(table ronde/round table)
Bruxelles

> Bozar – BEAF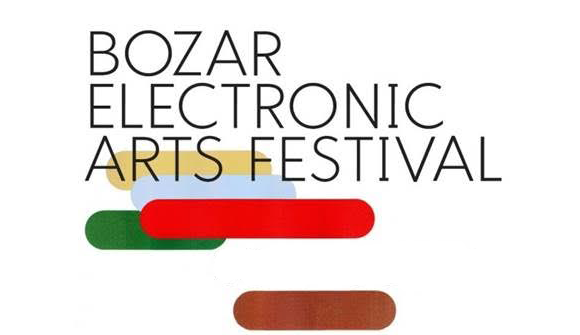 Philippe Franck participe à la table ronde dans le cadre du Belgian Electronic Arts Festival de Bozar dont Gerfried Stocker (Ars Electronica) fera l'introduction. Une dizaine d'opérateurs et curateurs arts numériques belges présenteront également leurs projets récents et participeront au débat autour de ce phénomène croissant d'hybridité qui croisent différents pratiques, disciplines, technologies, art et science qui influence profondément le paysage artistique belge et étranger.
Predicting the future is difficult, but it is worth analyzing current trends in the field of media arts to predict its impact on the cultural sector. The phenomenon of 'hybrid' artists working with the latest technologies and science and swinging between different disciplines such as; contemporary art, performances, music and theater increasingly  affects even the most unplugged of cultural institutions. The growing success of alternative arts organizations, festivals and curators adapting their strategies to these new evolutions will profoundly influence the future of the artistic landscape in Belgium and abroad. Ten short lectures will present how curators, art managers and directors of museums respond to these latest evolutions in the art world. Philippe Franck representing Transcultures will participate to this hybrid round table.