Newsletter – Novembre 2015
NOVEMBRE / NOVEMBER 2015
Après une treizième édition du festival City Sonic@Mons2015 ambitieuse et de l'avis de tous réussie, Transcultures se consacre à la diffusion de la création numérique tant dans le cadre du Festival des Arts Numériques (anciennement « Quinzaine des arts numériques ») initié et coordonné par le Ministère de la Culture de la Fédération Wallonie-Bruxelles, avec Vice Versa 2.0 (une après-midi dédiée aux croisements entre recherche appliquée et création numérique, avec l'Institut de recherche numediart) à l'Artothèque de Mons le 30 octobre.
Ensuite vient la participation de projets et artistes de la Fédération Wallonie-Bruxelles soutenus par Transcultures aux Digital Art Festival de Taipei à la mi novembre sans oublier dès le 27 novembre (jusqu'au 12 décembre), la cinquième édition de Transnumériques, biennale dédiée aux cultures et émergences numériques avec cette année un symposium From Digital to Culture au Mundaneum et une exposition Emergences numériques au Manège de Sury, également dans le cadre de Mons2015, Capitale européenne de la culture. Nous reviendrons plus en détail sur le programme de Transnumériques dans notre prochaine newsletter. Bon octobre numérique !
After an ambitious and successful thirteenth edition of the festival City Sonic@Mons2015, Transcultures is dedicated to the dissemination of digital creation starting with the participation to the Digital Arts Festival (formerly "Quinzaine numérique") initiated by the Ministry of Culture of the Federation Wallonia-Brussels, with 'Vice Versa 2.0' (an afternoon dedicated to crosses between applied research and digital creation with the Research Institute Numediart) in Mons at the new Artothèque on October 30th and our participation to the Digital Art Festival of Taipei in mid-November with digital projects and artists from the Wallonia-Brussels Federation supported by Transcultures without forgetting from November 27th (until December 12th), the fifth edition of Transnumériques biennial dedicated to digital cultures and emergences opening this year with the From Digital to Digital Culture symposium and the exhibition 'Digital Emergences" as part of Mons2015, European Capital of Culture. We'll go into more detail on the Transnumériques program in our next newsletter. Happy digital creative October!
---
30.10.2015
Vice Versa 2.0
(de la recherche à la création numérique)
Mons

> Artothèque – 14:00 > 19:00 + Université de Mons/Campus polytech – 20:00 > 22:00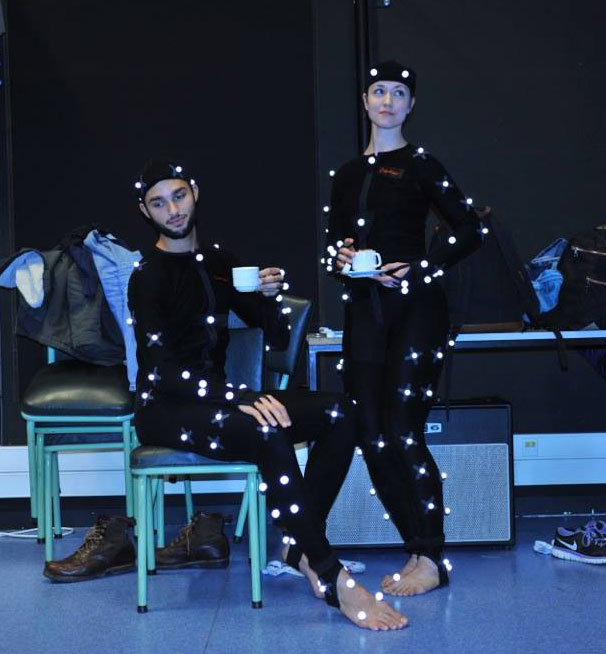 Après une première édition engageante de Vice Versa (de la recherche à la création numérique) lors de la Quinzaine numérique (devenu, cette année, le Festival des Arts Numériques de la Fédération Wallonie-Bruxelles), à Mons, en octobre 2014, Transcultures et son partenaire scientifique/ recherche appliquée numediart (Institut de recherche pour les technologies des arts numériques de l'UMONS) s'associe, à nouveau pour donner une visibilité à une sélection récentes d'œuvres numériques immersives, participatives, interactives d'artistes.
C'est dans cette optique que s'inscrit Vice Versa 2.0. Cette après-midi de rencontre et de présentation de projets numériques innovants proposée par Transcultures en partenariat avec l'Institut de recherche numediart (UMONS), convoque à la fois des chercheurs, des créateurs et des responsables de structure à présenter leurs travaux et partager leurs réflexions sur ces enjeux artistico-scientifiques, au public, dans une ambiance conviviale propice au dialogue.
Au programme (pour plus de détails sur la programmation cliquez ici) :
14:00 > 14:10 Introduction de Philippe Franck (Transcultures) autour des synergies entre arts numériques et recherche appliquée et des collaborations Transcultures/numediart.
14:10 > 15:00 Présentations de Laurent Grisoni et de Cécile Picard-Limpens (Université Lille 1) des enjeux de la collaboration entre artistes et l'équipe du MINT (Méthodes et outils pour l'interaction à gestes) puis du programme STARTS de la DG CONNECT (Commission Européenne) par Luis Miguel Girao (Artshare). 15:00 > 15:15 Présentation de Thierry de Mey de Solid Traces, installation imprimée en 3D réalisée à partir de la captation des mouvements de danseurs
15:15 > 15:30 Présentation du bilan numediart 2014-2015 par Thierry Dutoit (directeur)
15:30 > 19:00 Présentation des projets art/science
Pauline de Chalendar À main levée, installation qui interroge la pratique et la temporalité du dessin aujourd'hui à travers le dispositif oculus.
Jacques Urbanska + Stéphane Dupont Cinéma textuel, présentation de la première étape du projet qui se donne comme but que la lecture d'un texte dans un microphone déclenche en temps réel un montage vidéo automatique d'une base de données photos et/ou de rushes vidéo. Avec la participation de Pao Paixao et d'Ariane Loze pour les images de Cut in movement montrées dans ce dispositif reactibox (mis au point par numediart) également.
Nicolas d'Alessandro+  Umons Digital Orchestra, performance expérimentale « comprovisée » par quatre étudiants avec leurs instruments numériques
François Zajega BLOOM, présentation d'un pluggin conçu par l'artiste qui s'installe dans le logiciel Motion Machine
Stéphane Dupont + Omar Seddati Deepdream, présentation des Deep Neural Nets, machines à « mapper » récemment utilisées pour forcer l'apparition de formes complexes dans des images
Stéphane Dupont + Omar Seddati + Christian Frisson + Gueorgui Pironkov + Saïd Mahmoudi Vidéosktech ou comment effectuer une recherche d'images dans une base de données à partir d'une simple esquisse
Nicolas d'Alessandro + Joëlle Tilmanne Hovertone demo, installation interactive audiovisuelle à partir du design d'une interaction basée sur la capture de mouvements
Vincent Corboulay + Matei Mancas BigDatArt, une invitation à une exploration créative de l'univers des BigData.
Anthony Rouneau + Tom Mens Naonekt, installation d'un robot Nao qui se meut de manière étonnamment naturelle sous le contrôle gestuel d'un opérateur.Après ces présentations à l'Artorthèque, une projection monumentale du jeu Giant Play est le dernier événement de Vice Versa 2 sur la façade de l'UMONS, entre 20 et 22h, 9 rue de Houdain, un jeu d'arcade ludique et frénétique sur Kinect diffusé de manière monumentale, sur les quatorze fenêtres de la Polytech de Mons.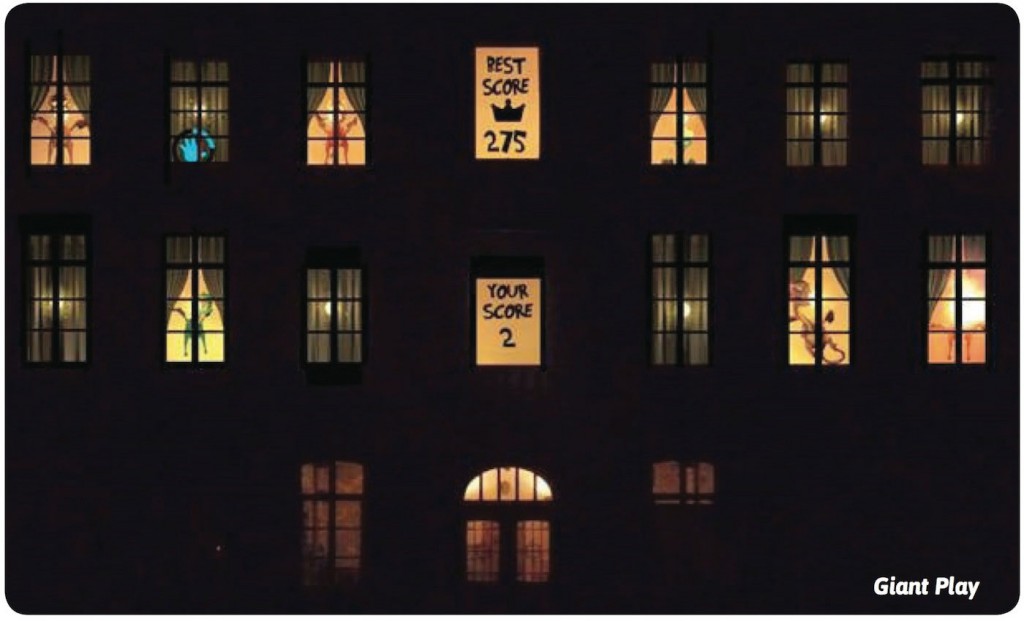 After a first engaging edition of 'Vice Versa (from research to digital creation)' as part of the Quinzaine numérique last year (this year, renamed 'the Digital Arts Festival' initiated by the Ministry of Culture of the Federation Wallonia-Brussels), Transcultures and its research partner Numediart (Institute for technology of digital arts of the University of Mons), aim with this 'Vice Versa 2.0' to give visibility to a selection of recent digital, immersive, participatory, interactive works by artists and researchers working together. Vice Versa convene both researchers, creators, managers and laboratory directors to present their work and share their reflections on these artistic-scientific with the public, in a friendly atmosphere.

The program of this second edition of 'Vice Versa' hosted by the new Artothèque of Mons feature presentations by Transcultures (Philippe Franck) numediart (Thierry Dutoit), Univerity of Lille 1/MINT (Laurent Grisoni and Cécile Picard-Limpens), DG Connect (European Commission-presentation of the initiative STARTS – Science Technology and the Arts by Luis Miguel Girao/Artshare), Thierry de Mey which will present installation 'Solid Traces' in collaboration with the Trisha Brown Dance Company and researcher Joëlle Tilmanne. Also on the program of installations, "works in progress" and Art / Science demos by Pauline de Chalendar, Jacques Urbanska, Pao Paixao, Ariane Loze, Nicolas D'Alessandro with members of UMONS digital orchestra, François Zajéga, Stephane Dupont, Omar Seddati Stephane Dupont, Omar Seddati, Christian Frisson, Georgi Pironkov Said Mahmoudi, Nicolas D'Alessandro, Hovertone, Vincent Corboulay, Matei Mancas, Anthony Rouneau Tom Mens, Naonekt and at the end of this multi discovery day, from 8 to 10pm, 'Giant Play' game/mapping will be projected on the façade of the old polytechnic building of the University of Mons on Houdin street.
Production : Transcultures, numediart avec le soutien de la Fédération Wallonie-Bruxelles (arts numériques) et en collaboration avec l'Artothèque de Mons.
Artothèque, 1 rue Claude de Bettignies, Mons
---
13.11 > 22.11.2015


Transcultures@Digital Art Festival Taipei
Taïwan

> Taipei Digital Art Centre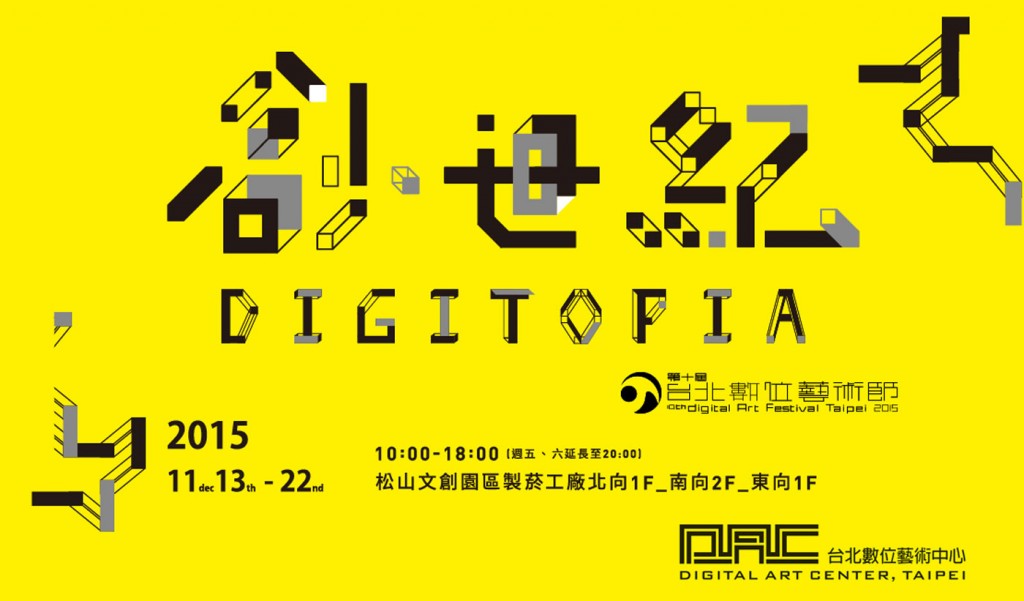 L'édition 2015 de City Sonic, festival international des arts sonores initié par Transcultures avait entamé un échange avec le centre, la fondation et le festival d'art numérique de Taipei. De mi novembre à mi décembre, ce dernier accueillera des artistes sonores et numériques de la Fédération Wallonie-Bruxelles soutenus par City Sonic et proposés par Transcultures.
Initié en 2006, le Digital Art Festival Taipei met en avant des expressions artistiques innovantes et a choisi pour thème de cette édition la dystopie. La sélection Transcultures accueillie est Gauthier Keyaerts et son installation/performance audio-visuelle interactive Fragments #43-44, Gif Wall de Haidi Rocket, une sélection de Gifs (Transnumériques Awards) de Jacques Urbanska, Choir Mob et Handsketch, deux projets autour de l'instrument inventé numérique de Nicolas d'Alessandro, Livescape performance de Stéphane Kozik avec également Digital Breakfast en format installation conçue avec Arnaud Eeckhout, une performance de Supernova et une sélection de vidéos (de Natalia de Mello, Régis Cotentin, Pastoral, Stéphane Kozik, …) co-produites ou diffusées par Transcultures.
Since the recent edition of City Sonic, Transcultures has launched an exchange with the Digital Art Centre and Fooundation of Taipei. In November, the Digital Art Festival of Taipei will host sound and digital artists from Wallonia-Brussels Federation supported City Sonic and proposed by Transcultures.

Initiated in 2006, the Taipei Digital Art Festival highlights innovative artistic expressions and has chosen for this edition the theme of dystopia. The Transcultures selection for the festival features interactive/participative installations by Nicolas d'Alessandro, Gauthier Keyaerts, Stéphane Kozik & Arnaud Eeckhout, Haidi Rocket' Gif Wall, an international Gif show ('Transnumériques Awards-Arts & Networks') curated by Jacques Urbanska, performances by around Stéphane Kozik aka Livescape, Supernova and a selection of video (by Natalia de Mello, Régis Cotentin, Pastoral, Stéphane Kozik, …) co-produced or distributed by Transcultures.
Avec le soutien de Wallonie-Bruxelles International
---
27.11 > 12.12.2015


Transnumériques@Mons2015
Mons

> Manège de Sury + Mundaneum + Café europa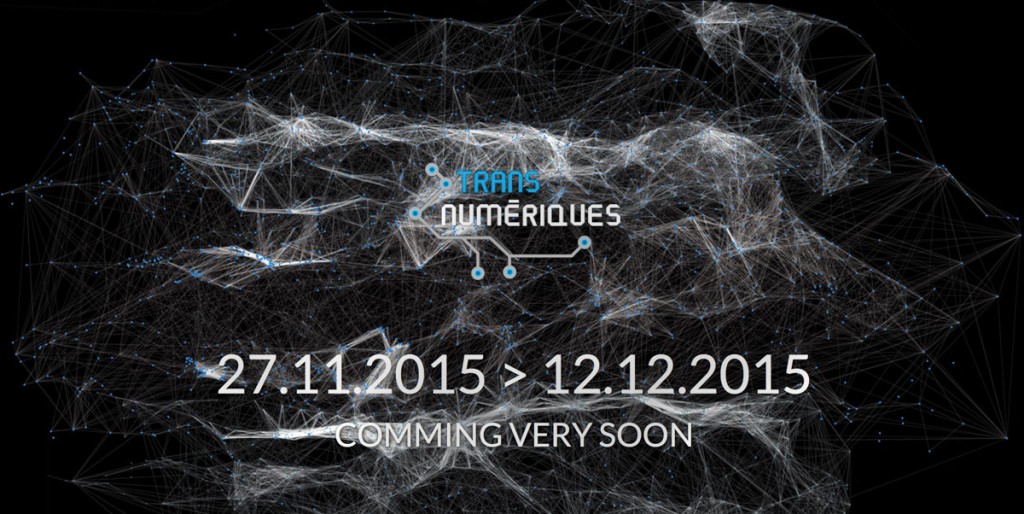 Le 27 novembre, Transcultures propose, dans le cadre de Transnumériques, Biennale des cultures et des émergences numériques (un événement Mons2015), un temps de réflexion sur la place de la création numérique dans la sphère culturelle aujourd'hui réunissant différents opérateurs culturels belges et internationaux ainsi que des philosophes, économistes et sociologues (à préciser) qui croisent leurs expériences et leurs regards critiques aux temps des "industries créatives", et ce au coeur de l'exposition Mapping Knowledge (Comprendre le monde par les données) proposée par le Mundaneum avec la collaboration de Transcultures.
Autre « highlight » de cette cinquième édition de Transnumériques, l'exposition "Emergences numériques" qui ouvre le 27 novembre à 18h30 au Manège de Sury avec au programme du vernissage, des performances AV de Vidéoformes (Festival des arts numériques de Clermont-Ferrand, partenaire de Transcultures), Video Age 2.1 (mash up archives-vidéos de Vidéoformes sur une musique live par Gauthier Keyaerts) et Vaisseaux d'Annabelle Playe sur des images de Grégory Robin ainsi que des performances d'étudiants d'Arts² et de la Villa Arson à Nice.
L'exposition propose notamment des installations de Simon Dumas/Rhizome, Alice Jarry & Vincent Evrard, Philippe Boisnard, Vincent Paesmans + Alexander Ketele, Peter M Friess, Haidi Rocket, Fabien Zocco, les lauréats de Vidéoformes 2015 ainsi que du concours installation interactive initié par Vidéographies (avec le soutien de Cecoforma), une nouvelle édition des Transnumériques Awards, une sélection des projets d'étudiants d'Arts² et de la Villa Arson menés dans le cadre d'une collaboration à l'année avec également Transcultures ainsi que des Vidécollectifs avec la participation d'étudiants de Mons, Clermont-Ferrand et Pilsen.
Le 28 novembre, sera l'occasion avec « Bons baisers de Mons », de rencontres en journée, au Manège de Sury, entre artistes hybrides, numériques, « indisciplinaires », public et professionnels organisés en partenariat avec Wallonie-Bruxelles Théâtre Dance qui se termineront l'après-midi par des performances multi et intermédiatiques in progress « Transdémo » et là encore un dialogue facilité entre les artistes et le public. En décembre, des vidéoconférences ArtComTec proposées par Natan Karczmar au Café Europa (Fred Forest, Derrick de Kerkhove, …) et des workshops (à préciser) compléteront cette programmation Transnumériques 2015 multi connective.
On November 27th, Transcultures offers, as part of Transnumériques, Biennale of digital cultures and l emergences (a Mons2015 event), a time of reflection on the place of digital creation in the creative industries sphere today bringing together various Belgian and international cultural/digital arts managers as well as sociologists and researchers that cross their experiences and critical eyes.

This symposium/round table will be take place in the heart of the exhibition "Mapping Knowledge (Understanding the World with data)" proposed by the Mundaneum in collaboration with Transcultures. Another highlight of this fifth edition of Transnumériques is the exhibition "Digital Emergences" which opens also on Nov. 27th at 18:30 in Manège de Sury (mons) featuring for the opening AV performances proposed by Vidéoformes (festival of digital arts of Clermont-Ferrand and partner), Video Age 2.1 (mash up of archives/videos + live music by Gauthier Keyaerts) Vaisseaux by Annabelle Playe & Gregory Robin as well as Arts² (Mons) and Villa Arson (Nice) students performances.

The exhibition features installations by Simon Dumas / Rhizome, Alice Jarry & Vincent Evrard, Philippe Boisnard, Vincent Paesmans & Ketele Alexander, Peter M Friess, Haidi Rocket, Fabien Zocco, the winners of Vidéoformes 2015 and the interactive installation competition launched with Videographies (with the support of Cecoforma), a new edition of the Transnumériques Awards show, a selection of installations by students Arts² and Villa Arson and a selection of Vidécollectifs with the participation of students from Mons, Clermont-Ferrand and Pilsen.

On 28th November, there will be an opportunity with the "Good kisses from Mons" day (in partnership with Wallonie-Bruxelles Dance Theatre), of meetings at the Manege Sury between multimedia artists and professionals which will end the afternoon by in progress multimedia and intermedia performances (the "Transdémo"event) to facilitate a concrete dialogue between artists, professionnals and the public. ArtComTec videoconferences proposed in December by Natan Karczmar at Café Europa and workshops complete this multiconnective Transnumériques program.
Production : Transcultures avec le soutien de la Fondation Mons2015 et de la Fédération Wallonie-Bruxelles (arts numériques) et de Wallonie-Bruxelles International.
From Digital to Culture – Mundaneum, rue de Nimy, 76, Mons
Emergences numériques – Manège de Sury, rue des droits de l'Homme, Mons
Conférence ArtComTec – Café Europa, 4a rue des Soeurs noires, Mons
Entrée libre/free