9 > 15.01.2016 – Digital Breakfast + Livescape – Stéphane Kozik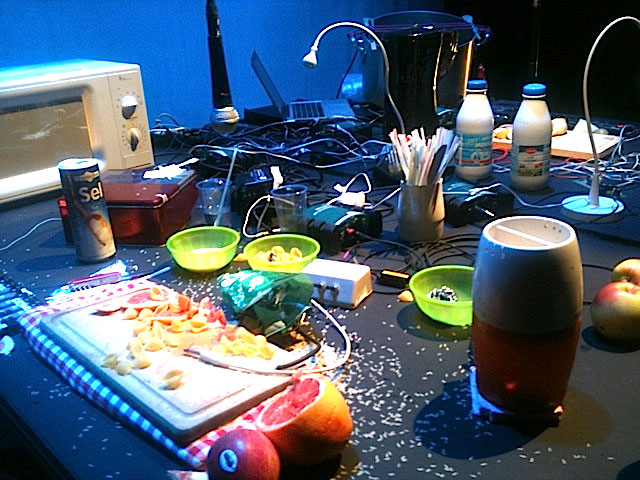 After a period of residence at the médiathèque of Escaudain (France), Stéphane Kozik, Mons multimedia, visual and sound artist , presents his installation (in collaboration with Arnaud Eeckhout), 'Digital Breakfast' (recently presented at the Digital Art Festival of Taipei with other projects supported by Transcultures), where everyday and breakfast objects come alive on a table to play happily an interactive sound performance.
Also the 'Livescape' performance (created in City Sonic festival), invented instruments digitally processed from natural elements (wood, stone, plants, vegetables, fruits …) played by Stéphane Kozik offering to the public, after the performance, to play with the instruments. Inventive, poetic and enjoyable!
Informations
09 > 15.01.2016

Médiathèque d'Escaudain

rue de la Savonnerie, Escaudain France

free
Production
Artwork coproduced and supported by Transcultures