03.11.2016 – Culture Meet-up#20 : Arts numériques @ KIKK festival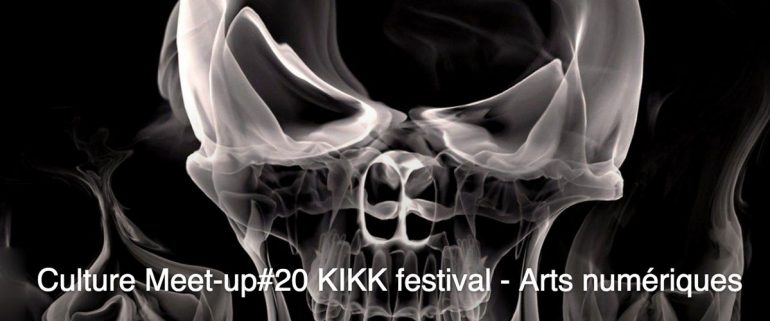 The Culture Meet-up meeting allow cultural professionals to decompartemenlize artistic disciplines, the so-called scholarly cultures and called popular, private and public sectors and business culture – to create emulation and to create a network that truly reflects the culture as a whole.
This twentieth meeting hosted by Festival Kikk focuses on the digital arts The Culture Meet-up intends to allow cultural and curious operators to discover and understand the sector in these different aspects through the experiences of the participants which will be here :
Dorian Meeus (Garages numériques),
Laurence Beckers (formerly project Manager – Digital programming in Mons2015 – European Capital of Culture),
Martin Waroux (Digital Arts teacher at the school of visual arts of Mons Arts²),
Vincent Delvaux (curator).
The discussion is moderated by Jacques Urbanska, Transcultures digital arts project manager.
Informations
03.11.2016 – 18:00

Théâtre Royal de Namur

Place du Théâtre 2, 5000 Namur

free
Production
Culture Meet-up – Transcultures – Kikk festival