11.05.2018 | Lancement du Musée de l'éphémère et du projet L.E.A.S.E.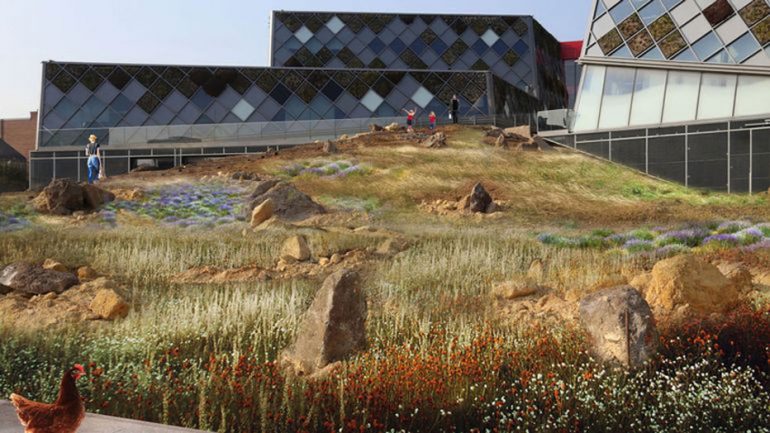 Transcultures is pleased to be associated with the launch of the dynamic project L.E.A.S.E. (economic, artistic, scientific and environmental laboratory), which brings together actors from different and complementary backgrounds (the association Façons de voir, Urbeo – communal governance of Herstal, the University of Liège, the Mecate ch cluster and the association for the protection of the environment Natagora) intends to stimulate innovation to bring hybrid creative projects to fruition, and to the "Museum of the ephemeral" (under the artistic direction of Werner Moron and Dorothée Luczak), first initiative of this kind in Wallonia dedicated to urban ecology on the site of the hive (located just behind the town hall of Herstal) in full metamorphosis.
On May 11 evening, the video 'Strange meeting in an empty space" directed by sound / interdisciplinary artist Stéphane Kozik featuring Hungarian dancer Julia Hadi will be shown in a container (one of the specificities of the project which is also associated with the French architect Rudy Ricciotti), guitar player/composer Manu Louis will perform live and visual artist Didier Mahieu will also intervene with a sculptural project.
Transcultures supported artists will also participate in another phase of the project: performer Isa Belle with her sound massages, sound artist/multimedia Alain Wergifosse starting a collaboration with tresearcher/botanist Fabrice Franck, director of the laboratory of plant biochemistry and photobiology of the University of Liège. This launch event will give the taste of what will be develop in this outdoor laboratory in the coming months.
Informations
11.05.2018

Site de la ruche

Behing Herstal communal house

free
Production
Partnership Transcultures/Natagora/Façons de Voir