Optical Sound & Pierre Beloüin (monographie) | 1997 → ×
Posted on

29/01/2018

in 2018, Agenda, All news, Artists, Books, Edition, Production, Projects, Soundart, Transonic, Transonic Books, Transonic Catalogue, Writing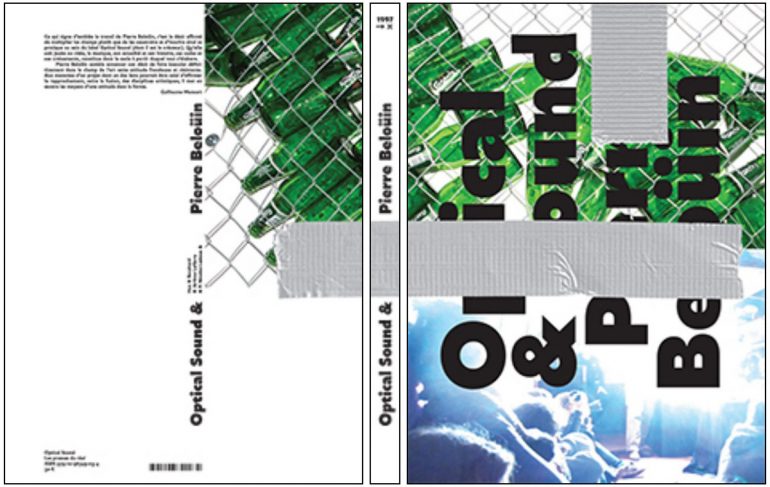 This anthology is the second monograph devoted to the artist Pierre Beloüin and his project Optical Sound (label, publishing house, review) initiated in 1997. Over more than 200 pages, it includes, over a period of 20 years, all the works, editions and events produced by Pierre Beloüin and his label.
The main text commissioned by Jérôme Lefèvre unfolds in an unprecedented way between art criticism and liner notes, highlighting the links between music and contemporary art that the artist feeds on. The edition contains many unpublished documents and views of exhibitions, a reprinted, as well as critical texts and interviews in appendix.
Preface : P. Nicolas Ledoux.Text/e/s : Jérôme Lefèvre, Guillaume Mansart, Joseph Ghosn, François Coadou, Valérie Caradec, Ludovic Burel, Emmanuel Mir, Raphaël Brunel, Anne-Lou Vicente, Richard Allen, Jill Gasparina.
Production
With the support of CNAPn Cube, Confort Moderne, Ososphère. Agnès B. founds, Le Fimé, Carré des Arts, Transcultures, FRAC Paca, Multimedia Gantner, space Villa Pacha Tamaris, Le Bon Accueil, Jours de lune Gallery, Riam Festival, Metaxu, Kubilai Kan, Le Dojo, Groupe Laura, Le Granit.