Newsletter may 2020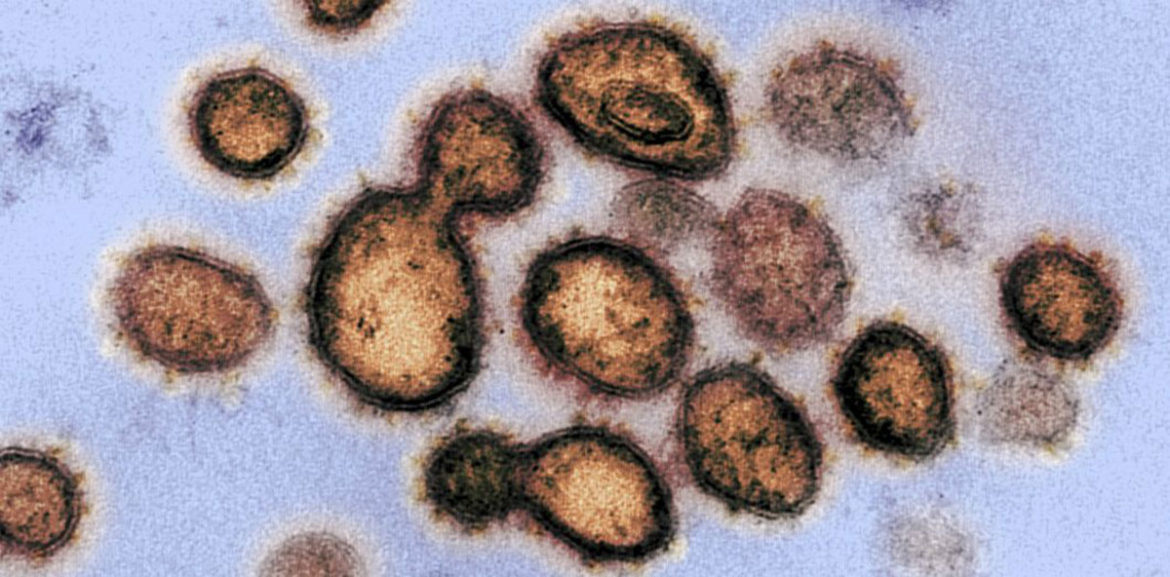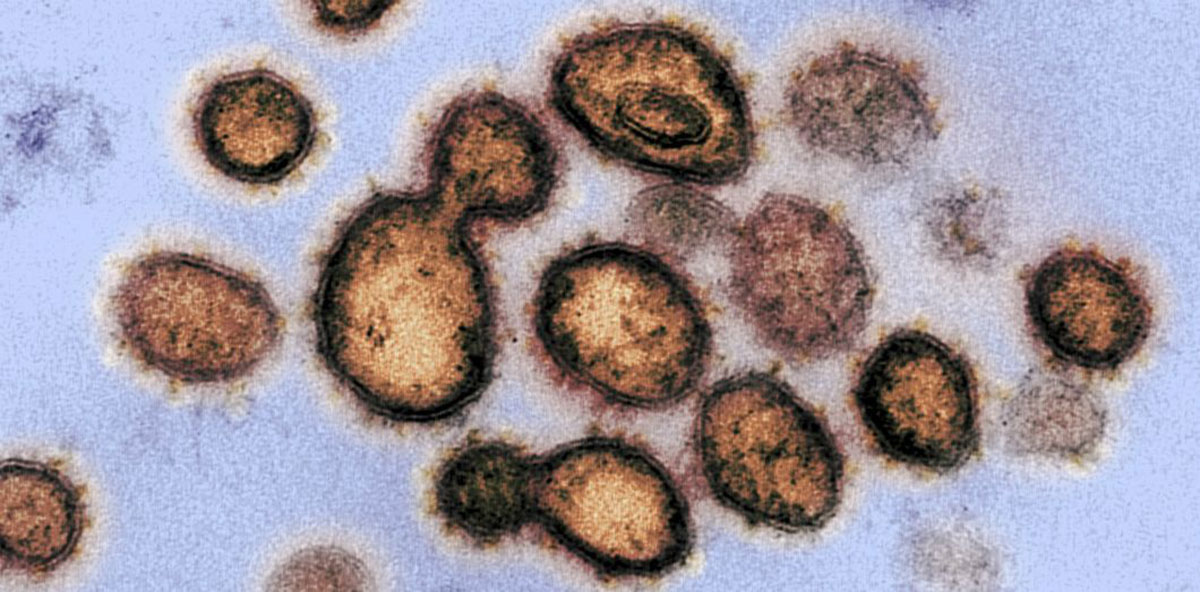 Confiner peut rimer avec créer ! Nombre d'artistes et d'initiateurs de projets culturels (im)pertinents, généreux, solidaires, engagés, décalés…en ont fait une belle démonstration ces dernières semaines. Transcultures a lancé son nouveau programme parapluie Connections pour les soutenir et les diffuser et dans cette étrange période de crise virale qui peut aussi se révéler stimulante, le programme No Lockdown Art (NoLA) a déjà réuni des dizaines de projets de différentes disciplines contemporaines qui nous ouvrent vers diverses expressions et réflexions sur ce que nous vivons  au niveau intime et collectif. Cette belle dynamique est en soit porteuse d'espoir pour que demain ne soit pas le balbutiement des aveuglements d'hier et annonce d'autres modes contaminatoires positives cette fois.

Cet engagement, nous l'avons pris spontanément d'emblée et ne le lâcherons pas avant que les vraies masques – ceux des fossoyeurs de notre écosystème – ne tombent réellement et nous savons bien que cela prendra du temps… C'est pourtant notre utopie transculturelle et nous la partageons volontiers avec de nombreux partenaires solidaires dans cette nécessité impérieuse. En ce mois de mai 2020, celui en Belgique comme chez certains de nos voisins du déconfinement progressif et d'une "reprise" (permettant, en ce qui nous concerne, la réouverture de l'exposition Digital Icons au Mill – La Louvière interrompue peu de temps après son ouverture  en mars) difficile et incertaine pour le milieu culturel durement touché, nous sommes heureux de développer et d'annoncer plusieurs nouveaux projets (sonores, numériques, intermédiatiques, poétiques…) "déconfits" et connectés ainsi que des archives d'événements passés qui ont été récemment finalisées. D'autres suivront en juin et cet été ; ce virus transcréatif là ne nous lâchera heureusement pas !

Confining can rhyme with creating! A number of artists and initiators of relevant, generous, united, engaged, offbeat cultural projects … have demonstrated this beautifully in recent weeks. Transcultures launched its new 'Connections' umbrella program to support and disseminate them and in this strange period of viral crisis which can also prove to be stimulating, the "No Lockdown Art (NoLA") program has already brought together dozens of projects from different contemporary disciplines which open to various expressions and reflections on what we are experiencing on an intimate and collective level. This beautiful dynamic is in itself a bearer of hope so that tomorrow will not be the stammering of yesterday's blindness and announces other positive contaminating modes this time.

This commitment, we took it spontaneously from the start and will not let go before the real masks – those of the gravediggers of our ecosystem – really fall and we know that it will take time … It is however our transcultural utopia and we are happy to share it with many solidarity partners in this pressing need. In this month of May 2020, that in Belgium as in some of our neighbors of progressive unlockdown and of a difficult and uncertain 'restart' (allowing for us to reopen the exhibition 'Digital Icons" at the Mill museum in La Louvière-Be) for the hard hit cultural environment, we are happy to develop and announce several new projects (sound , digital, intermedia, poetic …) "unconfined" and connected as well as archives of past events that have been recently finalized. Others will follow in June and this Summer; this reanscreative virus will fortunately continue to spread!
>>> 30.08.2020
---
Mill
La Louvière
Digital Icons
Transnumeriques #7
---
Exposition / Exhibition
L'exposition Digital Icons proposée, dans le cadre de la biennale Transnumériques, par Transcultures en partenariat avec Central et le MiLL, va réouvrir dans le courant du mois de mai (après un court démarrage en mars interrompu par les mesures anti Covid-19) jusque fin août.

Philippe Franck et Jacques Urbanska (commissaires artistiques) ont conçu une manifestation autour des mutations et des traductions -d'un médium à l'autre- de l'image-signe, l'image-donnée, l'image/réseau.

Quel regard les artistes contemporains portent-il sur ces « data » qui composent les icônes d'aujourd'hui et de demain, objets de vénération d'une société où le paraître devient l'être. Comment les révèlent-ils, les détournent-ils, les métamorphosent-ils ?
Reopening of the Exhibition Digital Icons
The exhibition Digital Icons offered, as part of the Transnumeriques biennial initiated by Transcultures in partnership with Central (cultural centre) and MiLL (museum), reopens during the month of May (after a short start-up in March which was then interrupted by anti-Covid-19 measures) until the end of August.
With Digital Icons, Philippe Franck and Jacques Urbanska (Transcultures) has curated an exhibition in a beautiful traditional museum exhibition spaces around mutations and translations of the various signs-images, data-images, networks-images which proliferate in our hypersphere and contaminate, for better and worse, our gaze and our imagination.
Digital Icons = art2.network (FR/BE) + Stephan Balleux (BE) + Lucas Bambozzi (BR) +  Christophe Bruno (FR) + Damien Bourniquel (FR) + Gregory Chatonsky (FR) + Régis Cotentin (FR) + Alexandra Dementieva (RU/BE) + Jacques Donguy (FR) + R. Luke DuBois (EU) +  Francesc Martí (ES/GB) + Kika Nicolela (BR) + Stéphanie Roland (Be) + Laure Prouvost (FR) + Filip Sterckx (BE) + Alain Wergifosse (BE).
18.05 > 30.08.2020
Mardi > vendredi  Tuesday> Friday : 11 > 17:00 | Week-end : 14 > 18:00
1,25€ > 3€ | Gratuit 1er dimanche de chaque mois et <12 ans. Free on the 1st Sunday of the month and for under 12 old visitors.
Mill – Place communale 21 –  La Louvière
Production : Transcultures, Central.
Avec le soutien de la Fédération Wallonie-Bruxelles (arts numériques, arts plastiques) et de la Province du Hainaut
En collaboration avec le Mill.
Commissaires artistiques/curators : Philippe Franck, Jacques Urbanska
Dans cette période tristement unique (mais susceptible d'annoncer catastrophes), de nombreux artistes de toute origine refusent la quarantaine de l'expression partagée. Ils expriment à la fois un besoin de se relier à un autre public (connecté) et de sortir tant de la peur et de la paralysie que du "tout à l'égo".
Désirant s'associer à cette dynamique libertaire et donner soutien et visibilité à des oeuvres différenciées en ligne, Transcultures a lancé soutien à la production avec plusieurs artistes pour des projets à court moyen ou long termes. De plus en partenariat avec les Pépinières européennes de Création, un appel à projet No Lockdown Art (NoLA) a été lancé à la mi-avril, ce dernier vise a soutenir une dizaine d'initiatives d'artistes en confinement.
Dans le cadre de son nouveau programme parapluie Creaconnections, Transcultures soutient le ré-activitisme d'artistes belges et internationaux qui ont initié, en période de confinement, d'intéressants projets audio, vidéo, multimédia… en ligne et diffusent librement leurs singularités et regards poétiques aux curieux connectés.
In this sadly unique period (but likely to herald other disasters), many artists of all origins refused the quarantine of the shared expression. They express both a need to connect with another (connected) audience and to get out of both fear and paralysis as well as from the "all in the ego".
Desiring to join this libertarian dynamic and give support and visibility to differentiated works online, Transcultures launched production support with several artists for short, medium or long term projects. In addition, in partnership with the European Creative Nurseries, a No Lockdown Art (NoLA) call for projects was launched in mid-April, which aims to support a dozen initiatives by artists in confinement.
Within the framework of its Creaconnections Program, Transcultures supports the re-activitism of Belgian and international artists who have initiated, during periods of confinement, interesting audio, video, multimedia … projects online and freely disseminate their singularities and looks poetic to the curious connected.
Partenariat général : Transcultures, Pépinières Européennes de Création
Partenariat sonore : Transonic (alter label)
NoLA – Projets en partenariat
---
Creaconnections 2020
08.05 > 10.05.2020 | Drum & Percussion Madness #8 – Apo33 (Fr)


Festival
Chaque année, pendant trois jours, des percussionnistes et des batteurs venus des quatre coins de la planète vous proposent différentes manières de taper, frotter, grincer, tinter et autres sonorités de l'art de la percussion.

Pour les derniers jours de confinement plusieurs artistes se retrouvent, de vendredi midi à dimanche minuit, pour offrir 24h de live internet entrecoupé d'une diffusion de 12h d'archives. Drum & Percussion Madness #8 c'est le moment de faire le plein de rythmes et de sonorités, d'explorer cet art ancestral qui dépasse les frontières et les langages !

Each year for three days, percussionists and drummers from all over the world offer you different ways to tap, rub, creak, clink and other sounds of the art of percussion.

For the last days of confinement, several artists meet, from Friday noon to Sunday midnight, to offer 24 hours a live Internet interspersed broadcast of 12 hours of archives. Drum & Percussion Madness # 8 is the time to fill up on rhythms and sounds, to explore this ancestral art that transcends borders and languages!

Participants > Chris Corsano, Erwan Cornic, Yérri-Gaspar Hummel, Benoit Travers, Rodolphe Loubatière, Kevin Angboly, Crystabel Riley, Lise-Lotte Norelius, Lê Quan Ninh, Peter Orins, Z'EV (Electronic Drum interprété par-performed by Thenoiser), 2Batmol, Phill Niblock / Julien Ottavi / Katherine Liberovskaya.
Avec les soutien des Pépinières Européennes de Création et de Transcultures
Correspondances confinées | Confined correspondences


Commandes d'oeuvres poétiques – international commissioned poetic works
Transcultures et les Pépinières européennes de Création ont demandé à plusieurs auteurs de différents pays (Catrine Godin – Québec, Habiba Sheikh-USA, Philippe Boisnard-France, Eric Therer – Belgique, Maja Jantar – Pays-Bas…) d'écrire pendant le confinement leurs impressions poétiques, réflexions, interrogations…
Ces contributions "confinées" ont été centralisée au fur et à mesure via une plateforme Web, certaines sous forme "de "journal" ou "correspondance", d'autres sous forme de textes ou documents visuels, multimédia… selon l'humeur et/ou la nécessité. Une sélection sera publiée dès le mois de juin sur le site de Transcultures.. L'ensemble de ces contributions originales (les textes pouvant être complétées par des visuels, sons ou autres sources multimédia) sera mise en ligne sur le site de Transcultures et pour certains, feront l'objet d'une publication papier au cours de l'année 2020.
En outre, une sélection de ces textes lus par leurs auteurs, ferait l'objet de mise en son par l'artiste et producteur Paradise Now. Certaines de ces pièces seront progressivement publiées en ligne à partir de juin et l'ensemble des ces pièces audio poétiques constituera l'album "No Lockdown Sonopoetics"  édité, en septembre 2020, sur l'alter label Transonic, dans sa série Sonopoetics dédiée aux créations mêlant poésie/littérature vivante et création sonore.
Transcultures and The European Pepinieres of Creation asked several authors from different countries (Catrine Godin – Quebec, Habiba Sheikh-USA, Philippe Boisnard-France, Eric Therer – Belgium, Maja Jantar – Netherlands, …) to write their poetic impressions, thoughts, interrogations during the lockdown period …
These "confined" contributions were centralized via a Web platform, some in the form of "diary" or "correspondence", others in the form of texts or visual documents, multimedia… depending on mood and/or need A selection will be published in June on the Transcultures website.
All of these original contributions (texts + visuals, sounds or other multimedia sources) will be posted on the Transcultures website and for some will subject of a paper publication during 2020. Furthermore, a selection of this material read by their authors will be musically adapted by sound artist/producer Paradise Now (Be/Fr) for his coming album "No Lockdown Sonopoetics" (on the Transonic label, as part of its Sonopoetics series). These pieces will be progressively available on bandcamp before the release of the final album.
Production > Transcultures, Pépinières européennes de Création
Projet initié et coordonné par / initiated & coordinated by Philippe Franck
Premières publications en ligne à partir de juin – online publications starting in June 2020
Agora off – Espace culturel pour les arts confinés
Antoine Méthivier, Pierre-Marie PEM Braye-Weppe, Arnaud NANO Méthivier
Dans le cadre de leur programme d'oeuvres et projets en ligne  Creaconnections et le projet NoLA (No Lockdown Art), Transcultures et Pépinières Européennes de Création soutiennent AGORA-OFF, imaginé et conçu par les artistes Antoine Méthivier, Pierre-Marie PEM Braye-Weppe et Arnaud NANO Méthivier, pour assurer une continuité culturelle pendant la période de confinement imposée par le Covid-19 et la fermeture de tous les établissements culturels physiques en France et à l'étranger. Cet espace culturel, dématérialisé, se propose d'être un lieu infini, qui explore et expérimente des processus collectifs pour habiter le monde et construire des communs. C'est un lieu ouvert qui instaure des espaces de liberté ou se cherchent des alternatives, un espace difficile à définir car son caractère principal est l'ouverture sur l'imprévu pour construire sans fin, le possible à venir. Et enfin, comme une Agora, ce lieu d'échange international se situe dans toutes les villes du monde. Il s'agit d'une expérience qui peut sembler précaire mais avant tout concrète, joyeuse et inclusive. Un espace où tous les univers s'entremêlent, multi-disciplinaire où tout est possible. Lorsque la population est confinée, le centre culturel se nomme AGORA-OFF, avec une activité artistique active. Lorsque qua la population n'est plus confiné, le Centre culturel devient AGORA-ON et ne présente plus d'œuvres nouvelles.
In the framework of their "Creaconnections' online program and the call for proposals/creation/distribution 'NoLA (No Lockdown Art)" project, Transcultures and the European Pepinieres of Creation are happy to support the cultural space project « AGORA-OFF », imagined and designed by the artists Antoine Méthivier, Pierre-Marie PEM Braye-Weppe and Arnaud NANO Méthivier. This project will ensure cultural continuity during the lockdown period imposed by Covid-19 despite the cultural institutions' temporary closing down in France and abroad. This dematerialized cultural space aims to be an infinite place which explores and experiences collective processes to inhabit the world and build in common. An open place that implies spaces of freedom and seeks alternatives, a place, which is difficult to define because its main point is a doorway to the unexpected in order to build endlessly the possibilities to come. Finally like an Agora, it is a place of international exchange which is located in all the cities of the world. It is an experience that may seem precarious but above all concrete, joyful and inclusive, a multi-disciplinary space where all the universes get mixed up and where everything is possible.
Ludovic Medery Travelling without moving
Episode 1 (sound art – soundscape)
Transcultures et son alter label Transonic soutiennent le projet Travel without moving initié en période de confinement par l'artiste sonore belge Ludovic Medery. Celui-ci sera décliné en plusieurs épisodes mensuellement. Après avoir publié en mars, le premier épisode pilote d'une heure voici un le lien de l'épisode 1 de cette série sonore qui balisera l'été.

Voyager sans se déplacer est un montage sonore de field recording réalisé durant les voyages, balades et explorations de sites, une fiction naturaliste  à écouter au casque ou sur chaîne hi-fi afin de profiter au mieux du voyage.

Transcultures and its alter label Transonic support the 'Travel without moving project' initiated during the lockdown period by Belgian sound artist Ludovic Medery. This will be available in several episodes monthly. After sharing the first "pilot" episode in March, here is the link of episod 1 created and published by Ludovic Medery.

Traveling without moving is a montage of field recording made during Ludovic Médery (Belgian sound artist) travels, walks and site explorations, a naturalist fiction to listen to with headphones or on hi-fi system in order to make the most of the journey.
Desartsonnants


Fenêtres d'écoute/Listening windows (Field recording)
Transcultures et les Pépinières européennes de Création sont heureux de s'associer au projet initié au début du confinement par leur complice Gilles Malatray (animateur/fondateur de desartsonnants) qui invite à développer des formes de "Points d'ouïe" adaptés aux circonstances contraignantes. Inspiré par les performances chantées et musicales des fenêtres et balcons italiens, mixés à ses propres points d'ouïe et autres bancs d'écoute, desartsonnants a lancé un appel collaboratif et participatif à des « Écoutes en fenêtres ».

La forme est simple et assez libre. Il s'agit d'ouvrir sa fenêtre, ou aller à son balcon, à une heure choisie, diurne ou nocturne, écouter le paysage ambiant, l'enregistrer, ou le décrire vocalement, ou par écrit, graphiquement, ou bien encore mixer les genres, inventer nos propres modes de description, de représentation… Vous pouvez le faire autant de fois que bon nous semble en précisant l'heure et le lieu de la captation sonore, et envoyer une photo du point d'ouïe embrassé. Il s'agit donc de créer ainsi une sorte de chaîne de points d'ouïe et d'écoutants, afin de garder l'oreille tournée vers l'extérieur, et vers l'autre !

A noter que dans un second temps, ces captations sonores pourront être matière à (re)composition par des artistes audio et musiciens expérimentaux internationaux qui seront, dans les prochaines semaines, sollicités das un autre appel et que les personnes participant à la première phase de récolte des sons qu'ils ont enregistrés marquent leur accord pour en participant à ce projet collectif.

Transcultures and the European Pepinieres of Creation are pleased to be associated with the project initiated at the start of the lockdown by their accomplice Gilles Malatray (animator / founder of desartsonnants) who invites to develop forms of "Hearing Points" adapted to the constraining circumstances. Inspired by the sung and musical performances of Italian windows and balconies, mixed at my own hearing points and other listening benches, Desartsonnants have therefore launched a collaborative and participative call for an ongoing project/online platform called Listening windows.

It can be simple and fairly free. Open your window, or go to your balcony, at a chosen time, day or night, listen to the surrounding landscape, record it, or describe it vocally, or in writing, graphically, or even mix genres, invent your own modes description, representation …You can do it as many times as we want just specify the time and place, if you have a picture of the recorded point. This project aims to create a kind of Hearing/Listening Points chain, just to keep your ear turned towards the outside, and towards the others!

Please note that in a second step, the gathered sound recordings could be material for (re)compositions/revisitations by international audio artists and experimental musicians who will, in the coming weeks, be invited to submit their artistic proposals via another call, and that the participants in this first phase of this in progress project/platform mark their agreement for this possible creative use of their recordings.
Avec le soutien de Transcultures et des Pépinières européennes de Création
Alexander MacSween (Qc) + Francis Flament (Be)


Calice (sound art)
Parti soudainement pincer l'arrière train des éminences célestes et rejoindre la confrérie des poètes pirates, Francis Flament emporté par le virus avait souvent été des nôtres dans le festival international des arts sonores City Sonic quand nous étions implantés, avec Transcultures, à Mons (sa cité). Extrait de sa présentation d'alors : "Dandy Pop, percussionniste voïce traceur sonore, l'homme ne saurait ni lire ni écrire. Il peindra donc avec des mots, des sons, des attitudes. Infréquentable, il sévit du nord au sud…" Sa verve polyrythmique joyeusement intempestive, ,énergétique et libertaire continuera de nous accompagner. Pour lui rendre hommage, nous publions une pièce sonore réalisée par Alexander MacSween (Québec) initialement présentée, en 2006, sous forme d'installation dans le festival international des arts sonores City Sonics à mons.

Description : A partir du livre de poésie nourrie d'écritures automatiques Calice Vertigo écrit et lu par l'auteur/performer montois Francis Flament, Alexander MacSween (compositeur/sound designer/batteur montréalais, collaborateur sonore de plusieurs metteurs en scène et chorégraphies dont Marie Brassart, José Navas, Wajdi Mouawad ou encore Robert Lepage) a découpé, arrangé et aspiré l'enregistrement sonore dans sa boîte noire. Calice est sa première installation pour laquelle il utilise divers traitements électroniques (découpage, plug-in-free-for all,…) pour aboutir à une recréation vocale envoutante. Cette version est un mix stéréo réalisée par Alexander MacSween à partir des 8 pistes individuelles de l'installation immersive produise par Transcultures, qui a été diffusée dans la chapelle de l'atelier des Fucam (Facultés universitaires de Mons) pendant l'été 2006, à l'occasion de la quatri&egra;me édition du festival international des arts sonores City Sonics.
From the poetry book Calice Vertigo (nourished by automatic writing) written and read by the Belgian author / performer Francis Flament, Alexander MacSween (Montreal composer / sound designer / drummer, sound collaborator of several directors and choreographies including Marie Brassart, José Navas, Wajdi Mouawad and Robert Lepage) has cut, arranged and sucked the initial sound recording in his black box. Calice is his first installation for which he uses various electronic processing (cutting, plug-in-free-for all, …) to achieve an enchanting vocal recreation. This version is a stereo mix produced by Alexander MacSween from the 8 individual tracks of the immersive installation produced by Transcultures, which was broadcast -during the Summer 2006- in the chapel of the Fucam (university faculties of Mons) at the international sound art festival City Sonics #4.
The Common Ground Project – Kika Nicolela (Br/Be)
Projet multimedia collaboratif – collaborative multimedia project
Le projet "Common Ground" propose la création d'une base de données grandissante, avec la collaboration d'artistes du monde entier, partageant des pièces vidéo, sonores et / ou textuelles. Le principal objectif immédiat est de collecter un instantané large et varié de ce qui se passe en ce moment à différents endroits du monde, de la façon dont les gens font face à ces immenses changements au sein de leur routine, mais surtout, comment nous pouvons imaginer et adapter le monde après le(s) confinement(s). Ce projet devrait croître de façon exponentielle, et au-delà du confinement, afin que nous puissions continuer à réfléchir sur sa réplique.

Cette base de données a le potentiel de se développer comme un virus: l'artiste / commissaire brésilienne basée en Belgique, Kika Nicolela, invitera un noyau de 20 artistes internationaux, et chaque artiste de ce groupe pourra inviter jusqu'à 20 autres artistes à participer au projet, etc.

The Common Ground Project proposes a creation of a growing database, with the collaboration of artists around the world, sharing video, sound and/or text based pieces. The main immediate goal is to collect a large and varied snapshot of what is happening right now in various corners of the world, how people are coping with these immense changes in our routine, but above all, how we can imagine and adapt the world after the lockdown(s). This project should grow exponentially, and beyond the lockdown, so we can keep reflecting on its aftershock.

This database has the potential to expand itself like a virus: the Belgium based Brazilian artist/curator Kika Nicolela will invite a core group of 20 international artists, and each artist from this group can invite up to 20 other artists to participate in the project, and so on.
05 > 12.2020
Un projet collaboratif coordonné par / A collaborative project coordinated by Kika Nicolela
Production : Transcultures, Pépinières européennes de Création
Snooba


No Lockdown Mix : série de trois épisodes /

series of three episodes
"Nous n'avons jamais voulu écrire un style spécifique; après avoir joué et partagé de la musique pendant tant d'années, en tant qu' animateur de radio, pour des clubs et soirées culturelles, mais aussi après avoir créé "ART Radio" avec un accent sur des samples électroacoustiques et fusionnés d'électronique et d'archives. Mais encore la réalisation de documentaires radio, les ateliers de médias créatifs pour les jeunes, commissaire de listes de jeux indépendants et bien sûr le segment dynamique de la vie nocturne. L'ensemble nous prend spécialement afin que chaque processus s'intègre comme une sorte de philosophie sonore interreligieuse. On ne pense donc pas vraiment à ce qu'on fait ; ce n'est pas toujours un processus conscient, c'est souvent très naturel lors de l'intégration des processus d'apprentissage.

Avec la filiation d'activistes créatifs créolisés belges de radios arty telles que Panik, Grenouille, Campus, Canal B, FM Brussel, NTS, WFMU, hot spots culture, collage users & dj's, Bruxelles / Gand / Anvers rues, bords et recoins, quartiers populaires , le stade de football, la Tramontane, le parc Jurassik et un patchwork de letfield mondial sonnent des conseils à un carrefour greffé à l'âme. Je peux entendre ce qui aurait pu l'influencer. nous ne dirions pas "qui", c'est plus "quoi", nous avons affiné le hors-bord dont j'avais besoin, et les pistes et la dynamique que je voulais utiliser.

Il s'agit simplement de comprendre l'atmosphère générale de vibrations du monde ou  ce qu'on appelle "l'environnement" pour évoquer les lieux, un moment et les rituels qui s'ensuivent. Une trace fantomatique n'est pas dépourvue de spiritualité. En utilisant les options de programmation à multiples facettes, on obtient une interaction organique entre la chaleur ou le froid, à travers les fissures et la lumière". Snooba
'We never set out to write a specific style; after playing & sharing music for so many years, like radio hoster as clubs & hot cultural parties fanatic, but also created "ART Radio' with emphasizes electro- acoustic & amalgamated electronic & archives samples or including radio documentaries realisation, creative media workshops youth coaching, indie play lists curator, and of course the night life dynamic segment. The whole's specially taking us for that each process integrates as kind of interfaith sound philosophy. So you don't really think about what you're doing. It's not always a conscious process, it's often very natural while integrating learning processes.
With filiation of belgium creative creolized pioneer activists from arty radios like Panik, Grenouille, Campus, Canal B, FM Brussel, NTS, WFMU, hot spots culture, collage users & dj's, Brussels/Gent/Antwerp streets, edges and recesses, popular districts, football stadium, la Tramontane, Jurassik park and a patchwork of global letfield sounds tips at a crossroads engrafted to the soul. I can hear what might have influenced it. we wouldn't say "who" it's more "what" we're fine tuned what outboard I needed, and what tracks & dynamic i wanted to use.
We just try to understand the world's general atmosphere of vibrations called the surrounding to evokes the places, a moment and the rituals that's followed. A ghostly trace remains not devoid of spirituality. Making use of the multifaceted programming options, we achieve organic interaction between heat or cold, through the cracks and light'. Snooba
09.05 | 20:00 + 16.05.2020 | 12:00 > 105.4 FM + podcast
Banner by Sean Schievers
Partenariat/Partership : Radio Panik, Transcultures, Transonic Label
NoLA – Appel
---
Creaconnections 2020
Quelques uns des projets postés par les créateurs dans le cadre de l'appel NoLA – No Lockdown Art sur le Facebook groupe des Pépinières Européennes de Création.
Some of the projects posted by the creators as part of the "NoLA – No Lockdown Art" call for proposals on the Facebook group Pépinières Européennes de Création.
Narcisse – Get the virus
Antoine Schmitt Studios – Manif.app
Lady Gaga / Nano – Smile
Jean-Benoit Ugeux – Bukowskid
Maja Jantar – M[other]land /A ballad for be[long]ing
Jean-Frédéric Chevallier – #HomemadeJoy
Mathieu Zurstrassen – Particles + Artists Dust +

PIPO
Raphaël Saint-Remy – Je cherche l'homme
Ksenia Ovsyanick – Staatsballett Berlin
Clara Abi Nader – Thoughts on Screen
Distances – scenocosme : Grégory Lasserre & Anaïs met den Ancxt
Pato Cassinoni – Quarantine project
Neither et Marc Buchy –  003278079060
Voir toutes les soumissions / Check all submissions
>>> facebook group
Partenariat Transcultures – Pépinières Européennes de Création
Poévies #3 – Eric Therer
---
Philippe Franck (Be) + Zoé Tabourdiot (Be)
Poévies est un projet audio-visuel multiforme (capsules, installation, film) en évolution initié en 2018 par Philippe Franck en complicité avec Zoé Tabourdiot et produit par Transcultures. Il s'agit de capturer des moments intimes de poètes francophones contemporains singuliers, en lecture/performance qui peuvent être mêlés à des courts entretiens dans leurs espaces de création/de vie en privilégiant la magie du moment, mais aussi celle des rencontres et des accidents heureux "on the road".

Ce troisième numéro (après ceux consacrés au performeur/éditeur québécois Richard Martel et à la poétesse montréalaise Catrine Godin) propose une incursion dans l"univers d'Eric Therer (auteur/performeur/avocat belge). On le suit d'abord au Shopping Cora Rocourt (près de Liège) où il interprète quelques phrases recueillies auparavant dans cet hypermarché puis chez lui, toujours en région liégeoise, où il revient, entre autres, sur ses sources d'inspiration et son mode de réappropriation de la langue environnante avec également des lectures (extrait de performance live du duo "& Stuff", extraits de ses "Notices de la vie ordinaire"…)

'Poévies' is an audio-visual project with variable geometry and constant evolution initiated by Philippe Franck in complicity with Zoé Tabourdiot. It is about capturing intimate moments of contemporary French-speaking poets/performers (from Quebec, Belgium, France…) in reading or intimate performance mixed with images of their spaces of creation by privileging the singularities and the magic of the moment, but also those of "on the road" travellings, meetings and discoveries. This multifaceted project can be declined in the form of video capsules but also of installation and eventually could constitute the material of a feature film.
Production : Transcultures
Conversation avec Iancu Dumitrescu
Autour de la musique spectrale roumaine
---
City Sonic#16 / La Semaine du Son
Espace Senghor – Bruxelles – 01.02.20
Prenant sa source dans la musique populaire roumaine, la musique spectrale roumaine est principalement basée sur la découverte de la nature du timbre musical et la décomposition spectrale du son musical, à l'origine de la perception de ce timbre. Avec le compositeur Horatiu Radulescu, Iancu Dumitrescu en est un précurseur qui l'a défendu ardemment (plus tard avec sa défunte compagne Ana-Maria Avram et l'ensemble Hyperion à géométrie variable) en Roumanie et à l'international. Après des études de composition à l'Université de Musique de Bucarest, ayant étudié avec Alfred Mendelsohn, Iancu Dumitrescu suit des cours de phénoménologie et de direction d'orchestre avec Sergiu Celibidache dont il applique les enseignements à la composition musicale. En 1976 il fonde l'Ensemble Hyperion proposant une nouvelle esthétique dans la musique d'aujourd'hui, esthétique hyper-spectraliste, centrée sur la force irradiante du son, avec sa complexité micro-cosmique – qui est interrogé, analysé, re-composé du point de vue spectral. La musique de Iancu Dumitrescu est hyper-spectrale, acousmatique, transformationnelle et phénoménologique. Il a, entre outre, développé un nouveau projet rythmique non métrique basé sur le Nombre, sur les rythmes vitaux dans la nature, et sur un rapport entre action et détente. Son œuvre, très vaste, comportant environ 300 œuvres, comprend de la musique pour instruments solistes, musique de chambre, électroacoustique ou mixte, musique assistée par ordinateur, musique pour orchestre et solistes.

A l'occasion du concert de l'Ensemble Hyperion international dirigé par Iancu Dumitrescu à l'Espace Senghor (Bruxelles), dans le cadre de la Semaine du Son et du festival international des arts sonores City Sonic, Philippe Franck (directeur de City Sonic, Transcultures et critique culturelle) anime une conversation (retour sur son parcours et l'histoire de la musique spectrale en Roumanie,…) avec le compositeur à laquelle se joint également le jeune compositeur/organisateur roumain Octav Avramescu.

Taking its source in Romanian popular music, Romanian spectral music is mainly based on the discovery of the nature of the musical timbre and the spectral decomposition of the musical sound, at the origin of the perception of this timbre. With the composer Horatiu Radulescu, Iancu Dumitrescu is a pioneer who is ardently defended (later with his late companion Ana-Maria Avram and the Hyperion with variable geometry) in Romania and abroad. After studying composition at the University of Music in Bucharest, having studied with Alfred Mendelsohn, Iancu Dumitrescu took courses in phenomenology and conducting with Sergiu Celibidache, whose lessons he applied to musical composition. In 1976 he founded the Ensemble Hyperion offers a new aesthetic in today's music, hyper-spectral aesthetic, centered on the irradiating force of sound, with its micro-cosmic complexity – which is questioned, analyzed, re-composed spectrally. Iancu Dumitrescu's music is hyper-spectral, acousmatic, transformational and phenomenological. He has, among other things, developed a new non-metric rhythmic project based on Number, on vital rhythms in nature, and on a relationship between action and relaxation. His very extensive work, comprising around 300 works, includes music for solo instruments, chamber music, electroacoustic or mixed music, computer-assisted music, music for orchestra and soloists.

On the occasion of the concert by the Ensemble Hyperion international conducted by Iancu Dumitrescu at Espace Senghor (Brussels), as part of the Sound Week and the City Sonic international sound arts festival, Philippe Franck (director of City Sonic , Transcultures and cultural criticism) animates a conversation (return on its course and the history of spectral music in Romania, …) with the composer to which also joins the young Romanian composer / organizer Octav Avramescu.
Production : Transcultures, Espace Senghor, Semaine du Son, Hyperion – proposed as part of Unearthing the music, a project co-funded by the Europe creative program.
Concert Ensemble Hyperion
Dumitrescu Avram Avramescu
---
Espace Senghor – Bruxelles – 01.02.20
Ce concert autour de la musique spectrale roumaine, organisé dans le cadre de la Semaine du Son et du festival international des arts sonores City Sonic#16 a présenté des nouvelles créations de musique hybride (électronique et instruments acoustiques) du compositeur ainsi qu'une pièce de la défunte compositrice, musicologue roumaine et co-directrice, avec Iancu Dumitrescu, de l'ensemble Hyperion Ana-Maria Avram (1961-2017), également représentante de la musique spectrale roumaine et une autre –  création – du jeune collaborateur de Iancu Dumitrescu, Octav Avramescu.

This concert around Romanian spectral music, organized as part of the Week of the Sound and the City Sonic # 16 international festival of sound arts presented new creations of hybrid music (electronic and acoustic instruments) by the composer as well as a piece of the late composer, Romanian musicologist and co-director, with Iancu Dumitrescu, of the Hyperion Ana-Maria Avram ensemble (1961-2017), also representative of Romanian spectral music and another – creation – of the young collaborator of Iancu Dumitrescu , Octav Avramescu.

Programme :
Ana-Maria Avram > Nouvelle arche (III) (1999 – première belge)
Iancu Dumitrescu > Sound images (I) (création mondiale)
Iancu Dumitrescu > Sound images (II) (création mondiale)
Iancu Dumitrescu > Sound images (III) (création mondiale)
Octav Avramescu > New natural harmonics (création mondiale)
interprétés par l'Ensemble Hyperion International qui réunissait ce 1er février 2020 à Bruxelles, Iancu Dumitrescu, – direction, électronique, piano préparé, Diana Miron – violon et voix, Tim Hodgkinson – clarinette basse, Laurentiu Cotac – contrebasse, percussions, Octav Avramescu  – piano préparé, électronique, percussions.
interpreted by the International Ensemble Hyperion which gathered this February 1, 2020 in Brussels, Iancu Dumitrescu, – direction, electronics, prepared piano, Diana Miron – violin and voice, Tim Hodgkinson – bass clarinet, Laurentiu Cotac – double bass, percussion, Octav Avramescu – prepared piano, electronics, percussion.
Production : Transcultures, Espace Senghor, Semaine du Son
Turbulences vidéos #106
---
Archives
Myriam Lambert – Révéler la mémoire des lieux
Philippe Franck
---
Editions vidéoformes
Depuis une dizaine d'année, Myriam Lambert développe une œuvre plastique multiforme qui remet en perspective, de manière poétique et impliquée, la mémoire et l'identité des lieux et des personnes que cette artiste québécoise internationaliste et intermédiatique a intimement rencontrés lors de ses nombreuses résidences et expériences.
Dans cet entretien mené par Philippe Franck, Myriam Lambert précise sa démarche contextuelle et passe en revue certaines de ses oeuvres phares.

For the past ten years, Myriam Lambert has been developing a multifaceted plastic work that puts into perspective, in a poetic and involved way, the memory and identity of places and people that this internationalist and intermediatic Quebec artist intimately encountered during her many residences and experiences. In this interview (by Philippe Franck), Myriam Lambert specifies her contextual approach and reviews some of her important works.
:such: @ Radio Sonic Protest
Sonic Protest
---
Sound arts – Web radio festival
Histoire de se dé-confiner les oreilles Sonic Protest, grand amateur de marathon, propose, du 5 au 11 mai 2020, de se rassembler, de loin, autour du poste radio pour écouter la plus grande mixtape du monde. Composée de plus d'une centaine de contributions (sélections pointues, plongées dans les archives, manifestes sonores, lives inédits, hommages, ô désespoir) pour la plupart inédites, et prévue pour durer un peu plus de 5 jours, 24h/24, Make no mistake mix a tape est un véritable voyage au pays des musiques libres et sauvages offert à ceux dont la dernière destination était de retourner au salon. Marc Parazon aka such (créateur sonore parisien, amoureux des bandes magnétiques et des vieux médias soutenu par Transcultures) joue le 9 mai de 00:58 à 08:58.

To unonfine your ears Sonic Protest offers, from May 5 to 11, 2020, to gather, from afar, around the radio to listen to the largest mixtape in the world. Featuring more than a hundred contributions (sharp selections, dives in the archives, sound manifests, unpublished lives, tributes, oh hopelessness) mostly unpublished, and scheduled to last a little more than 5 days, 24/24, 'Make no mistake mix a tape' is a real trip to the land of free and wild music offered to those whose last destination was to return to the salon. Marc Parazon aka such (sound creator based in Paris, lover of magnetic tapes and old media supported by Transcultures/City Sonic) will perform on May 9 from 00:58 to 08:58.
>>> 11.05.2020
:such: > 09.05.2020 | 00:58 to 08:58
Fenêtres d'écoute
Listening windows
Desartsonnants
---
Field recording
Deadline : 15.05.2020
Dans le cadre du programme Creaconnections
Partenariat/Partnership Pépinières Européennes de Création – Transcultures
Fenêtres d'écoute
Listening windows
Desartsonnants
---
Field recording
Deadline : open
Envoyez votre captation sonore à / Send your recording to : desartsonnants@gmail.com
Photo Credits : Stéphanie Laforce
Dans le cadre du programme No Lockdown Art