Crossed residencies Vice Versa 2020-21 | Anne-Sophie Blanchet (Qbc) + Alain Wergifosse (Be) – Flux & Densities
Posted on

05/11/2020

in 2018, Agenda, All news, Artists, Arts Numériques, Arts Sciences, International, Partners, Pépinières, Production, Projects, Résidences, Soundart, Vice Versa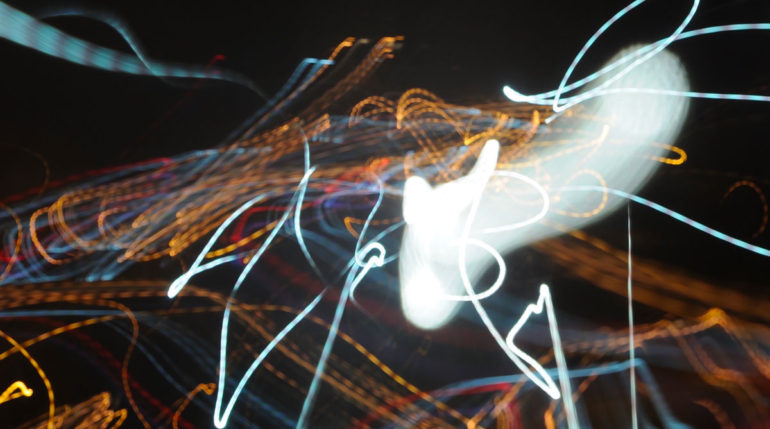 For the fifth edition of their digital creation/arts-sciences residency exchange initiated in 2015, La Chambre Blanche (artist-run centre dedicated to experimentation in visual and digital arts based in Quebec City) and Transcultures (centre for digital and sound cultures based in La Louvière – Belgium) inaugurates a new formula associating an artist and a researcher around the same prospective creation.
For the 2020-21 season, it is the art historian and Quebec artistic curator Anne-Sophie Blanchet and the Belgian intermedia and sound artist Alain-Wergifosse who have been selected by the partners, following a call for projects launched jointly by the partners.
Two residency periods are planned: the first at Transcultures will be devoted to refining the design and challenges of the project. For Alain Wergifosse, it is about preparing his next immersive installation 'Flux & densités' (working title), experimenting with materialistic images with an optical microscope and its electronic and sensory devices. This first phase of experimentation will be intended for the composition of new images and new sounds around transforming matter and the manipulation of moving light by mechanical, optical, digital, electronic and chemical means.
At the end of this design phase (from November 9 to mid December 2020) fueled by discussions with Anne-Sophie Blanchet who will also begin writing critical texts on the artist's approach and this creative process, Alain Wergifosse will propose ( online) a video also foreshadowing what will be developed more widely in the second phase scheduled for 2021 (from late March to early May) this time at La Chambre Blanche.
This last phase of production / finalization will end with an exhibition by Alain Wergifosse at La Chambre Blanche scheduled for the end of April 2021, coinciding with the release of a new album (on the Transonic label coordinated by Transcultures) and the publication of a final essay by Anne-Sophie Blanchet.
Anne-Sophie Blanchet (Qc)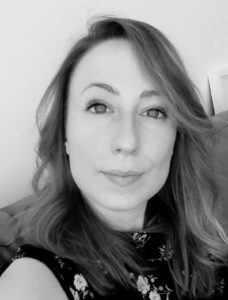 Anne-Sophie Blanchet is an art historian and curator. Collaborating regularly with cultural organizations and academia, she has worked in the visual arts community for over ten years.
She is the author of several essays and critical texts focusing in particular on contemporary art as well as on the challenges of conservation and exhibition of certain current artistic productions in the museum context.
His recent research is particularly interested in performance and sound art as well as their mediation in public space.
Alain Wergifosse (Be)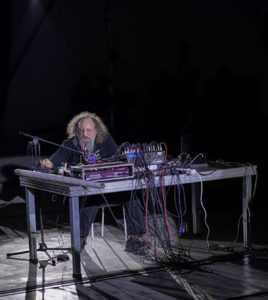 Insatiable explorer of sound, image and the media since the 1980s, Alain Wergifosse amplifies all kinds of resonant objects and specializes in the electronic processing of feedback to achieve his organic compositions and improvisations. He has traveled the world solo and with various groups and collective projects (Obmuz, Macromassa, SpecOp, Colectivo Anatomic among others).
From his base in Barcelona, ​​he composed, during ten years, the music and sound interactions of the shows Marcel lí Antúnez (ex La Fura dels Baus) and he collaborated with many artists of the experimental musical scene ( Zbigniew Karkowski, Cluster, Jaki Liebezeit, Francisco Lopez, Nad Spiro, Eli Gras,…) and actively participated in various adventurous initiatives in Spain and internationally.
In recent years, returning to Belgium, he has developed his visual work and produced immersive and interactive installations, self-generative videos, microscopies and other materialist compositions presented in several festivals and international events (City Sonic, MEM, Kikk, Semaine sound, Simultan, Transnumériques…).
Informations
1st résidence : Autumn 2020 @ Transcultures
2d résidence : Spring 2021 @

La Chambre Blanche

La Louvière (Be) + Québec City (Ca)