29.05.2021 | Drone Day [Sonic Garden Party] – Beersel (Be) | Transonic Sessions
Posted on

17/05/2021

in 2021, Agenda, All news, Artists, Belgium / FWB, Distribution, Drone Days, Isa Belle, Paradise Now, Philippe Franck, Production, Projects, Soundart, Transcultures team, Transonic, Transonic Sessions
On the occasion of the Drone Day International, events dedicated to the sound drone are taking place around the world bringing together researchers of the sensation of sound freed from melody and rhythm creating another sonorous space-time.
The drone can designate, in music, a long held or repeated sound with little harmonic variation; it is found in several contemporary minimalist approaches but also in certain extra-western traditions.
At the initiative of sound artist Ariane Chesaux and Transcultures, the Transonic Drone Day brings together, for the third time, several artists from different backgrounds, for the first time hosted in a garden. After visitors have been greeted by Ariane Chesaux with a personalized sound, each artist will deliver in a live set of about twenty minutes each around the "drone" concept and will mingle with his successor for a few minutes of improvisation.
At the end of the outdoor sessions, a homemade organic drink will be offered  to the public.
Since 2009, Transcultures has produced with the Sonic Garden Parties, afternoons of original audio performances and intimate concerts in private gardens opened by their owners for the occasion.
Ariane Chesaux (Ch)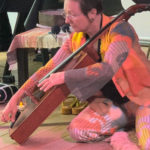 Ariane Chesaux  practices 'Arcorame', the art of the body-soul. She lives and shares this path through the helping relationship through body and energy work, her photographic and pictorial creations and sound journeys with her instrumental tribe composed of a cello, singing bowls and gongs.
Since 2017, she has also performed with sound artist Isa * Belle in the Unda collective, which also gives introductory workshops on sound and body relationships.
A LIMB (Be)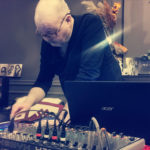 Didié Nietszche (Radio Prague, 48 Cameras, Lamaφ) solo project. A Limb (BE) is a kind of artistic Frankenstein, exhuming all sorts of music corpses from their graves, stitching an ambient body with funk legs, punk feet, experimental arms, jazz hands, a drone head, inserting a big ethnic music heart and krautrock lungs… then bathing the whole "body" in a dub bath, until an electro thunderbolt strikes him and he is… alive! Yes sometimes science goes too far, but it is too late to go back.
A Limb regularly plays at Cat's Circus, Burn 2 (official virtual version of Burning Man) and for several special events; it is often accompanied by a live visual of SaveMe Oh (PB).
Isa✧Belle (Fr)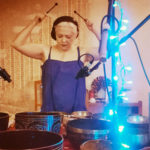 Isa✧Belle develops her artistic approach for and through the well-being of the body – in its multiple dimensions – associated with personal and spiritual development.
Evolving between Belgium and France, she has been working since 2005 in collaboration with Paradise Now to produce several performances and sound installations supported by Transcultures / City Sonic and broadcast internationally. She has also collaborated with several musicians (Maurice Charles JJ, Matthieu Safatly, Stephan Dunkelman …) and visual artists (Simone Simon, Joseph Dadoune, Régis Cotentin), created the duet Unda with Ariane Chesaux and joined, in 2015 Werner Moron and Philippe Franck  in the  audio-poetic combo "Les ours bipolaires".
Paradise Now (Fr/Be)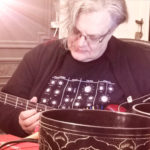 Sound, intermedia and multifaceted solo project initiated by Philippe Franck (BE/FR) since the 90s. He composes climate-changing soundscapes, cinematic or sometimes post-pop / rock hybrid pieces using electronic processing, keyboards, guitar, bass, vocals and singing bowls.
He has worked closely with various videographers (Régis Cotentin, Hanzel & Gretzel; Thomas Israël), poets (Ira Cohen, Gerard Malanga, Werner Moron in Les ours bipolaires, Eric Therer for the project & Stuff), choreographers (Nadine Ganase, Manon Oligny, Karine Ledoyen ), digital artists (Philippe Boisnard, art2network, Marc Veyrat) and other musicians (Christophe Bailleau within the duo Pastoral, Gauthier Keyaerts in Supernova, Stephan Dunkelman, Maurice Charles JJ, A Limb).
He has collaborated with sound artist Isa✧Belle since 2005 for several sensory installations and performances. He has also produced and participated in several records on various independent labels (Sub Rosa, Optical Sound, Transonic…).
Björn W Jauss (Be) + Petermfriess (De) - Drone/On/Drone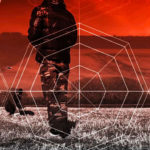 In the framework of this friendly and bucolic event, Björn Jauss and Petermfriess will premiere their new performance Drone/On/Drone enlarging the concept of drone compositions.
In a Post-Stockhausen perspective, Drone/On/Drone reinterprets 2 quadraphonic instruments as manifestation of speakers and motors. Flying and moving sounds are performed in nature and third spaces, as a mix of sound fields and other sources, where resonances enrich the sonic spectrum of the participating listeners.
Originating from St. Vith and living in Brussels since the early 2000's, he is an autodidact sound performer active in multiple fields ranging from free improvisation on self-build electronic instruments to mobile sound installations.
Practicing a signal centric approach to music, his solo works are minimalistic monophonic pieces defying the perception of melody and rhythm. Notable recent collaborative projects include "Systemet" a drone ambient trio and "Modulute" an electro-acoustic duo, integrating a renaissance lute with modular synthesis techniques.
Next to his on scene activity he is involved in the organisation of small scale "Ambient Lay Down Concerts" and electronic instrument/music related workshops.
Petermfriess is graduate in Space Technology Engineering and with a PhD in Complex Social Systems, he defines and asserts himself as working in systemic art: combining visual arts, sound, theater, performance, media technologies and the concept of "What is about to come"… His intention is not to change the world or to be intrusive, but to communicate with those who go beyond or below the surface.
Informations
29.05.2021 |14:30
La Fermette, 56 Weidestraat – Beersel
Free
Booking is required : arianechesaux@gmail.com
Production
Transcultures/Transonic
In partnership with Ariane Chesaux/Voyage sonore.