28.07 > 24.08.2023 | Body – Sound/Mouvement (workshops) – Isa*Belle | REPIT 2023 – SEPTEM Saint-Ghislain (Be)
Posted on

15/06/2023

in 2023, Agenda, All news, Artists, Belgium / FWB, City Sonic, City Sonic 20 years, Distribution, Partners, Projects, Soundart, Transcultures team, Workshops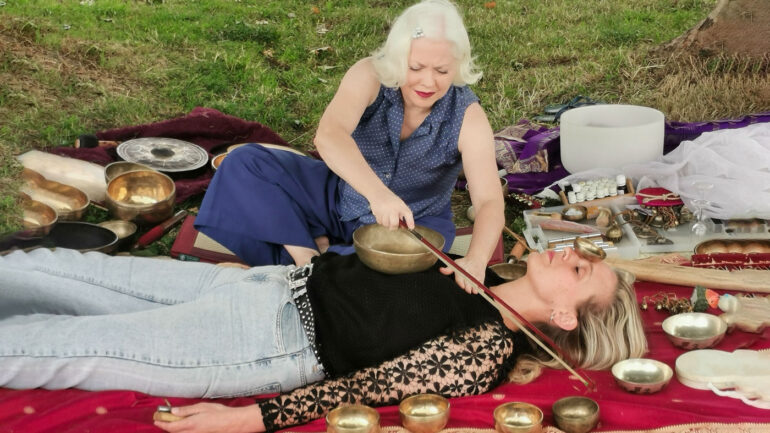 At the invitation of the cultural center Septem, Isa*Belle (sound and holistic masseuse) offers 2 modules on the theme "Body in harmony" proposed autonomous sessions (2 hours each) open to all.
In the framework of the REPIT 2023 (participatory, intergenerational and transcultural summer meetings), initiated by SEPTEM, a series of workshops on different themes (biodiversity, writing, piano, games, etc.) take place throughout the Summer in the 7 municipalities of Saint-Ghislain (Wallonia)
Body - sound & movement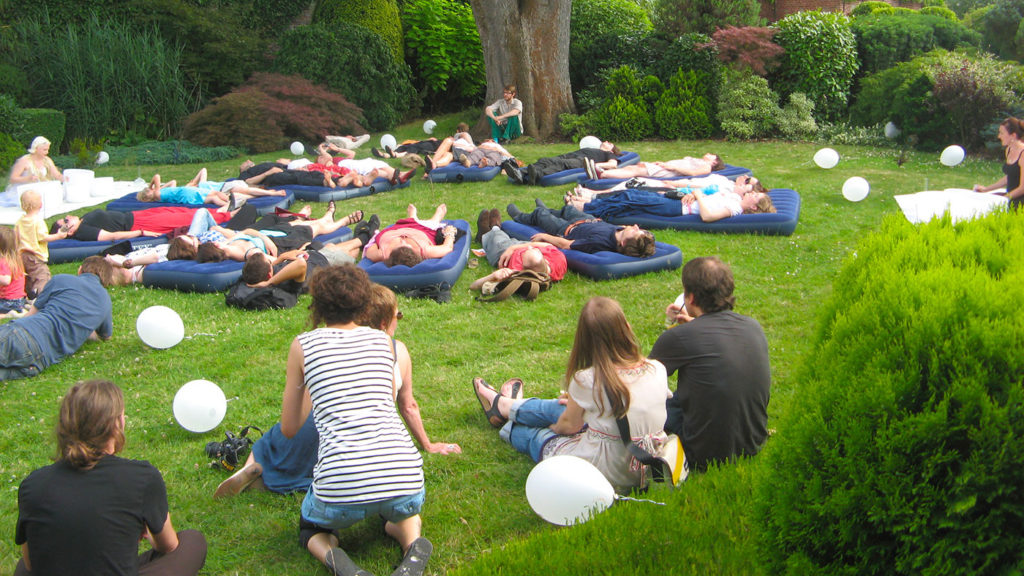 Body & sound

Sound massages with Tibetan bowls and various small instruments played around and on the body. Tibetan bowls are placed on different energy centers / chakras. Feeling the sound on your body and getting in tune with it, listening to the osmosis between the instrument and your own body. Personal and individual demonstration of the sound massage by individual sessions of 10 minutes.
Body & mouvement
Introduction to different gentle techniques of movement in space for a good anchoring of the body. This session is about working on various simple movements (inspired in particular by Tibetan rites, yoga and Taï chi) to connect with the Universe and the elements via internal massages for the proper functioning of our organs in order to evacuate tensions, circulate energies in the body, strengthen the immune system and communicate with nature  by becoming more anchored in the biosphere.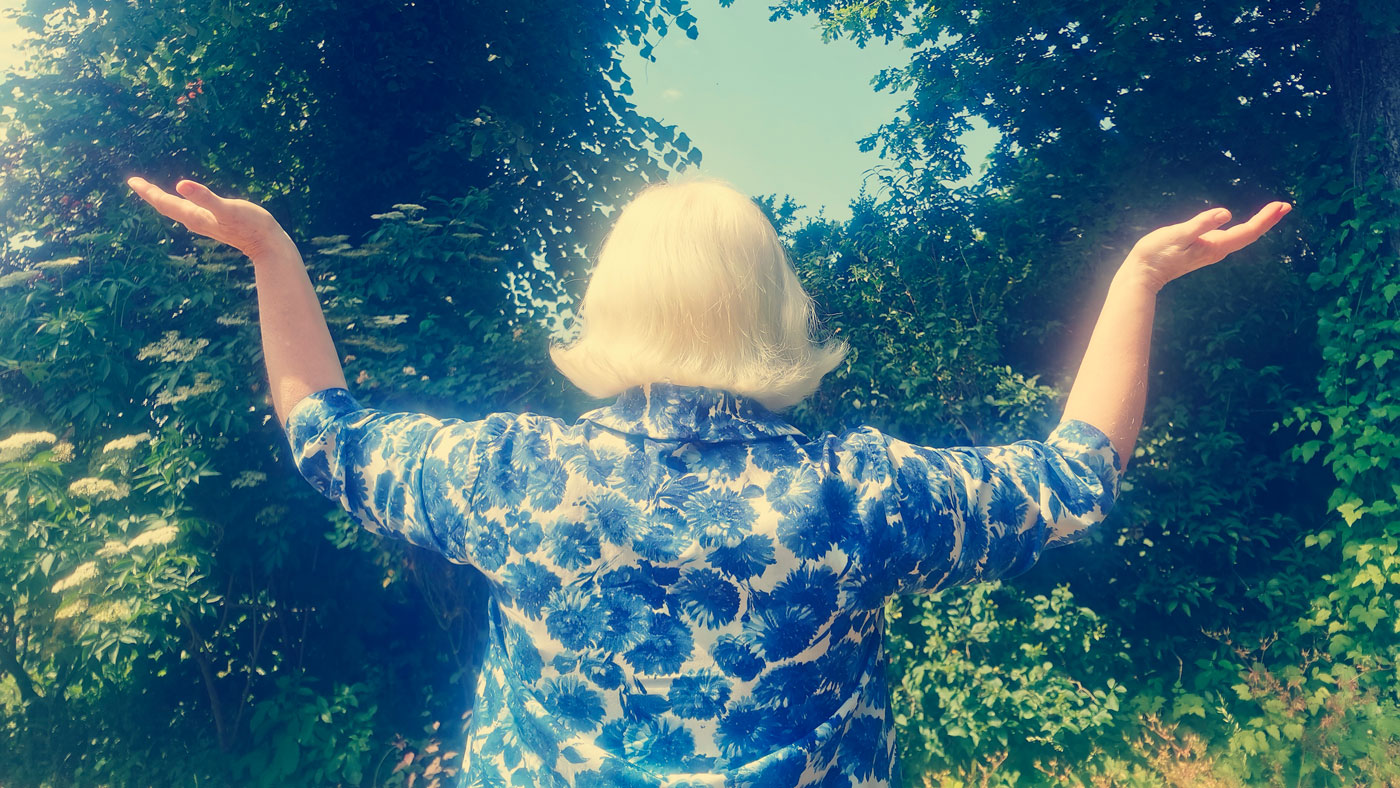 All workshops take place from 4-6 p.m.
Hautrage (28.07, Hautrage – place d'Hautrage –  Corps et son)
Tertre (29.07, Tertre – parc communal – Corps en mouvement)
Villerot (02.08 – parc à côté de l'église –  Corps et son)
Baudour (03.08, parc communal – Corps et mouvement)
Saint-Ghislain (04.08 – parc rue de l'abbaye – Corps et son)
Sirault (17.08 – la rose des vents/home CPAS – Corps et mouvement)
Tertre (18.08 – parc communal – Corps et son)
Villerot (19.08 – parc à côté de l'église – Corps et mouvement)
Tertre (23.08 – agora cité Gilmant – Corps et son)
Hautrage-Etat (24.08 – pelouse foyer paroissial – Corps et mouvement)
Isa*Belle (Fr/Be)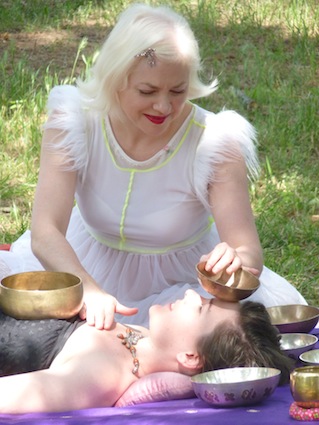 Isa*Belle develops her artistic approach for and through the well-being of the body – in its multiple dimensions – associated with personal and spiritual development.
Evolving between Belgium and France, she has been working since 2005 in collaboration with Paradise Now to produce several performances and sound installations supported by Transcultures / City Sonic and broadcast internationally.
She has also collaborated with several musicians (Maurice Charles JJ, Matthieu Safatly, Stephan Dunkelman …) and visual artists (Simone Simon, Joseph Dadoune, Régis Cotentin), created the duet Unda with Ariane Chesaux and joined, in 2015 Werner Moron and Philippe Franck in the audio-poetic combo "Les ours bipolaires".
Informations
28.07 > 24.08.2023 | 16-18h
 € by workshop
cash payment only on site or on registration at : billetterie@septem.stghislain.be
Production
Septem – As the part of REPIT 2023
Septem in partnership with Ad Libitum and Transcultures in the framework of City Sonic 20 years