25.05 > 11.06.2023 | Braseros – Christian Vialard (Fr) @ Arts Éphémères | Maison Blanche (Fr)
The installation, produced with the support of the City Sonic festival (2008/2009), consists of metal barrels arranged in a circle and emitting light and sound. They evoke the makeshift flaming drums found on construction sites or in certain outskirts of metropolises, but in a deliberately urban furniture-inspired version.
Approaching "Braseros," the visitor can leisurely listen to discreet sound diffusion created from various materials (interviews, ambiences…) collected in the city and mixed with other sound sources created by the artist. It is the occupation of an urban space through sound, a composed sound landscape.
"Braseros" does not fight against the city's noise level; it accompanies and integrates into it to become one of the actors. When in a listening position, one faces it, turns around, and in this circular journey, discovers the sonic composition. It is a metaphor for a campfire, as a place of potential conviviality and oral transmission of memory.
Christian Vialard (Fr)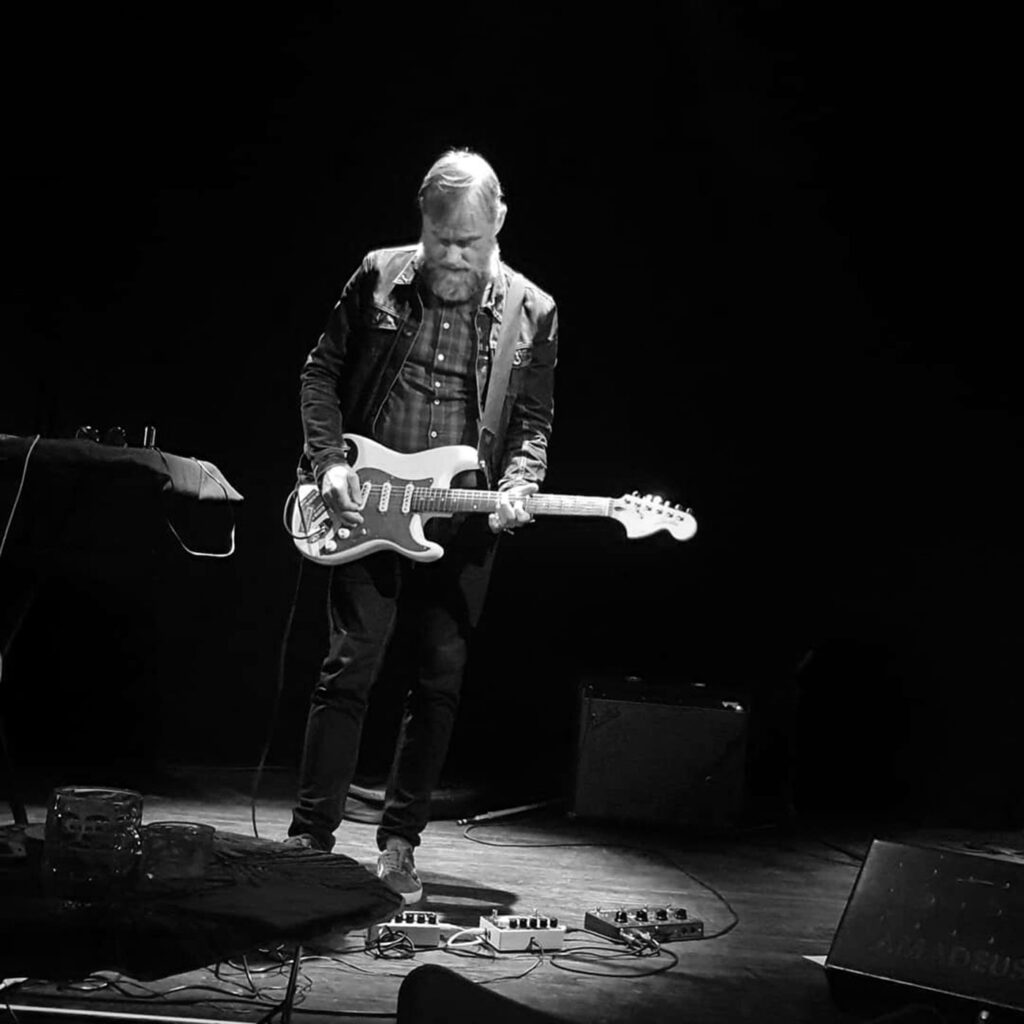 Sound and visual creator, Christian Vialard lives in Grasse on the French Riviera. His music speaks of the complexity of our contemporary world, of its multiple forms, its inconsistencies, its violence, but also about the richness of the people who live there. He uses analogue instruments and samplers specific to electronic music and electric guitars closer to post-punk and noise music.
He works with artists from different worlds, depending on the projects and encounters, for instance, with the writer Eric Arlix and the guitarist Serge Teyssot-Gay (ex Noir Désir) for the sonopoetic project Hypogé. His productions include sound installations, videos, paintings and sculptures which are shown in exhibitions and at international festivals.
He founded the experimental label Tiramizu in 2001.
Christian Vialard is in charge of teaching digital practices at the National School of Art in Nice, Villa Arson.
Festival Arts Éphémères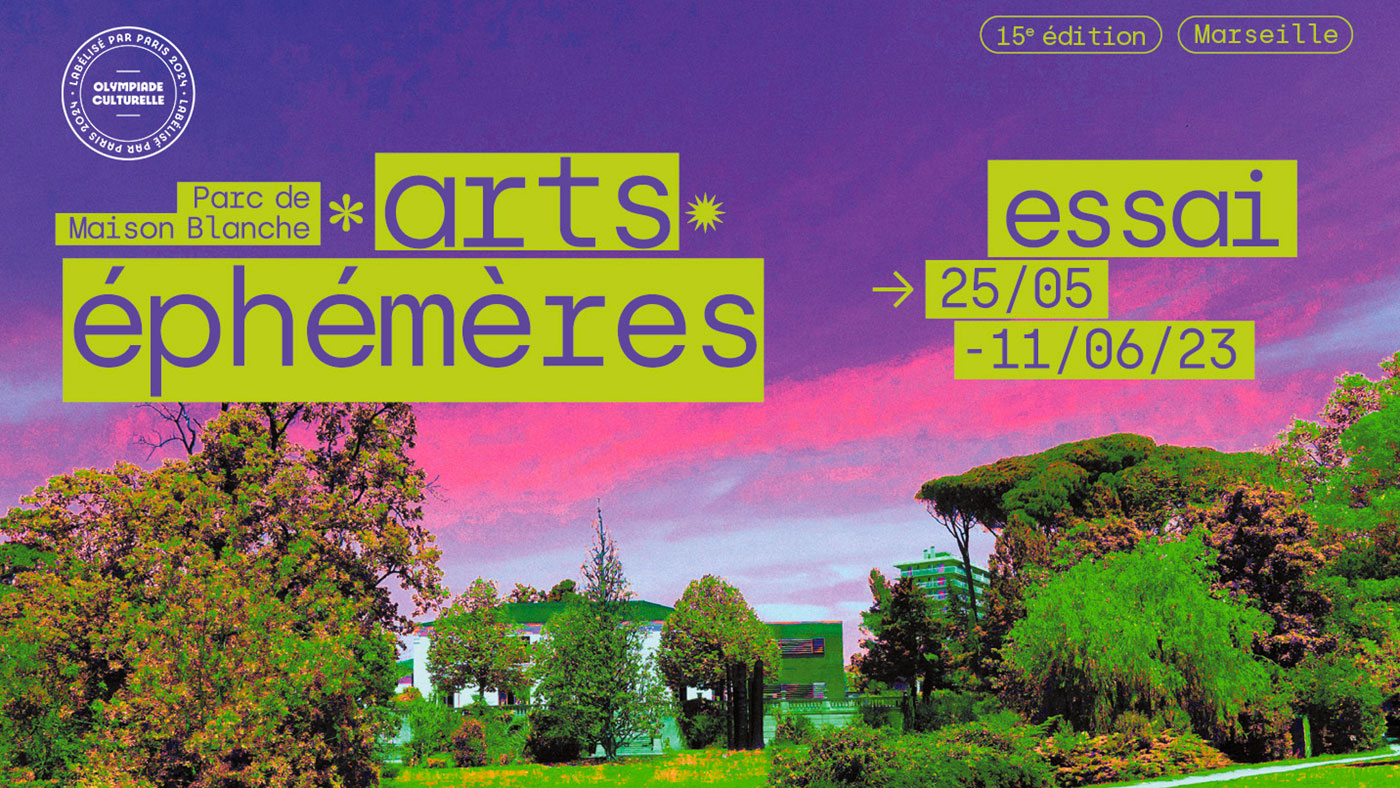 The "Les Arts Éphémères" event was created in 2009 by the 9th and 10th Districts Municipality to promote the dissemination of contemporary art through an encounter between artists and the general public in the heart of the park and square of this former bastide.
This event is produced by the association Arts Médiation Événements Organisation Méditerranée with the support of the City of Marseille, Maison Blanche Mairie 9th and 10th Districts, the Bouches-du-Rhône Departmental Council, the Sud – Provence-Alpes-Côte d'Azur Region, and the Aix-Marseille-Provence Metropolis. In partnership with the Beaux-Arts de Marseille – INSEAMM.
The theme addressed in 2023 is "Essay." The definition of the word refers to the act of confronting something for the first time, engaging in an action without being absolutely sure of success. This definition also mentions the use of the word in the domain of literature, sports, and even taste. In a park or public garden, it is an attempt to create an artistic experience in a space usually intended for other uses. It is to show humility in the face of the randomness of external elements, and to quote Andy Goldsworthy regarding the ephemeral, it is to "love the intensity that comes from having only one chance."
Informations
25.05 > 11.06.2023
Parc de la Maison Blanche
150 Bd Paul Claudel, 13009 Marseille, France
Free entrance
Production
Arts Éphémères Festival
Partnership Icade Promotion / Lycée des Métiers René Caillié / Mairie des 9e et 10e arrondissements
In the framework of City Sonic 20 Years