01.12.2015 – Videoconferences ArtComTec @ Transnumériques 2015 #1
Posted on

29/11/2015

in 2015, Agenda, All news, Artists, Arts Sciences, Belgium / FWB, Conferences, Festivals, International, Production, Transnumeriques, Vice Versa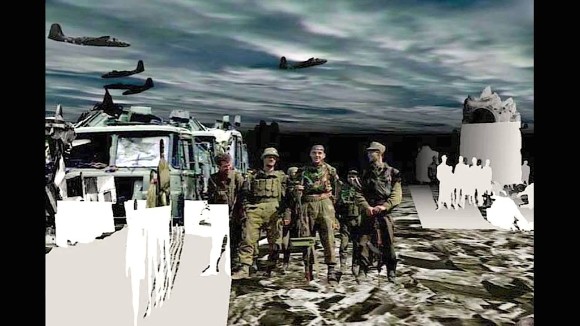 The first Art/Communication/Technologies seminars organized by Natan Karczmar were held in 1993 and 1994 at the European University of Research at the Ministry of Research in Paris and since in or in between various cities of the world. Contributors have been artists and theoreticians involved in the last artistic and technological developments. Current seminars are mainly happening by videoconference and participants contribute from their living or working places. For Transnumériques, the ArtComTec videoconference programme is live on the big screen of Café Europa-Mons2015 (and then on youtube) connected to several cities.
Maurice benayoum – detangling and deciphering the coded creation: 30 years of risky practice in the digital field
Delphine fabbri lawson + mauricio dwek – anahata
Starting from the creation of video and fleeing forward to the ability or inability of the history of art to absorb emerging forms, Maurice Benayoum (Fr-HK) attempts to situate his practice where we do the not expected, Schuiten and Peeters performing with one of the first CGI series ('Quarxs'), bringing virtual reality in art ('The Big Questions', 'World Skin' …), slowing intercontinental communication ('Tunnel under the Atlantic'), furnishing the Arc de Triomphe ('War – Peace'), animating the biggest screen in the world ('Open Sky Project'), collecting unrealized projects ('the Dump'), converting them into flash codes of Shanghai, offering the people living in Seoul to escape now («'E-Scape Today') to finally create a perfume, White Cube, the essence of contemporary art. For ArtComTec @ Transnumériques2015, this hyperactivist pionner and thinker of digital arts & cultures proposes to address this path as an enigma to decipher to reflect on how to do something differently by understanding.
Presented by Delphine Fabbri Lawson (artist, curator) and Mauricio Dwek (researcher), ANAHATA is an organization of Research-Creation Arts and Sciences and Compagnies.It designs, develops, produces and distributes cross-disciplinary and cross polymorphic creations from the meeting of arts, sciences, technological innovation and traditional knowledge. This research and creations born of the merger of individuals and disciplines, citizen participation in intercultural dialogue. The intention is to preserve the diversity and cultural and natural balance while being creative and innovative to change. Such an interface, ANAHATA works here and elsewhere in Asia, Europe and the Americas through a network of experts to artists, scientists and indigenous communities, all known for their unique and innovative view of the world.
Informations
01.12.2015 – 16:00

Café Europa et online

4a rue des Sœurs noires

gratuit

transnumeriques.be – Partnership ArtComTec, Transcultures, Café Europa/Mons2015 in the framework of Transnumériques#5