11.10.2016 – Alba G. Corral + Dariusz Makaruk – "Dimension N" 2.0 project
Posted on

04/10/2016

in 2016, Agenda, All news, Artists, Belgium / FWB, Conferences, Europe, Exhibitions, Partners, Production, Résidences, Soundart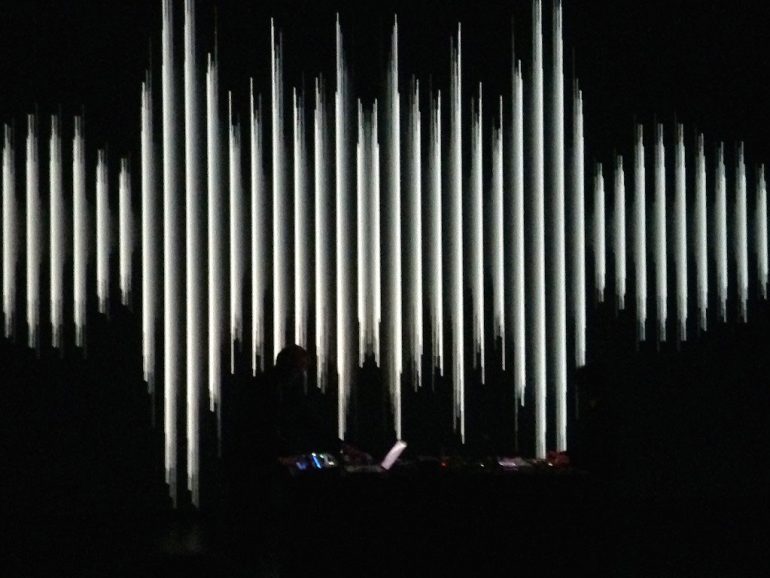 For the end of their residency at Transcultures in the framework of the MAP residency/mobility programm of the  European Pépinières for young artists, Spanish visual/digital artist Alba G Corral and the Polish composer Dariusz Makaruk have been developed, in Mons their audio-visual performance Dimension N project, which was a highlight of the opening of the Festival City Sonic event on 14 September in Mons after being also presented at to the Live Cinema Festival in Rome.
The dialogue between electronic/cinematic sounds and the graphic/digital live paintings is even more dynamic and the initial form of the performance can now also be declined into an installation mode. On that occasion, The artists will present their approach to students of the Mons art school Arts2 (lecture open to eveybody) before revealing the results of their research during this fruitful residency.
Informations
11.10.2016 – 12:00

Arts2 (talk a the auditorium – live @ the Galerie)

4a rue des Soeurs noires, Mons

Free
Production
Transcultures in the framework of MAP program of the Pépinières européennes pour jeunes artistes, with the support of Wallonia-Brussels Federation, and the collaboration of Arts2.