22.04.2023 | Un.do Weil's veil – Performance Isa*Belle & Paradise Now + Reading by François Delvoye | A.Galerie (Be)
Posted on

11/03/2023

in 2023, Agenda, All news, Artists, Belgium / FWB, City Sonic, City Sonic 20 years, Concerts, Exhibitions, Isa Belle, Paradise Now, Philippe Franck, Production, Projects, Soundart, Transcultures team
For the release of the catalogue "Ouïr le Never Vu – Dominique Vermeesch (do.space)" and its leading print (which will be released in April 2023 at La Lettre Volée – Belgian publisher), the A.Galerie and the partners who have contributed to its realization offers a literary and sound event.
Based on fragments taken from the work of the French philosopher Simone Weil and texts on the sound creation previously sent by the Belgian sound and visual artist Dominique Vermeesch (aka do.space)  to Philippe Franck during the writing of the catalogue, Paradise Now offers a sonopoetic performance, mixing voice, electronics and vibratory objects. He will be accompanied by his accomplice Isa*Belle (singing bowls, gong, handpan, bells…).
On the same program, François Delvoye (an anthropologist by training, writer,, currently artistic director of the Delvoyeurs exhibition production structure and of the A-Galerie) who also participated in this collective publication, offers a reading of his text "Response to a correspondence of do.space".
For thirty years, Dominique Vermeesch alias (do.space) has developed, from his Brabant lair, a work that is at once discreet, powerful, unclassifiable and hybrid crossing video, performance, installation, drawing (it is at the origin visual artist) with, implicitly, the sound dimension (in the form of objects but also of words and material audio flows concocted by her collaborator daniel duchamP).

Read the interview of the artist (in french) – "La transfiguration du corps-voix" – by Philippe Franck | Turbulences Video #114
Paradise Now (Fr/Be)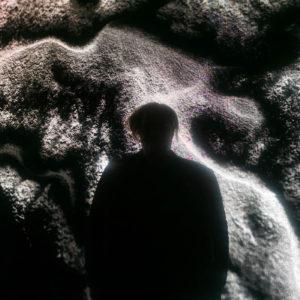 Intermedia producer and creator based in Belgium, Philippe Franck has developed since the 90s the Paradise Now project which favors an actively transversal and collaborative approach. He favors a sensitive and cinematic approach that embraces different influences and fields (electronics, sound art, post-rock, post-pop, improvised music …).
He has worked closely with various videographers (Régis Cotentin, Hanzel & Gretzel), poets (Ira Cohen, Gerard Malanga, Catrine Godin, Biba Sheikh, Werner Moron in Les ours bipolaires, Eric Therer for the project & Stuff), choreographers (Nadine Ganase , Manon Oligny, Karine Ledoyen), digital artists (Philippe Boisnard, Franck Soudan, Jacques Urbanska, Thomas Israël) and other adventurous audio creators (recently Christophe Bailleau within the duo Pastoral, Gauthier Keyaerts in Supernova, Stephan Dunkelman, Maurice Charles JJ, A Limb).
Since 2005, he has also collaborated with holistic performer / masseuse Isa Belle for a series of installations and "sound" performances shown in numerous festivals, cultural centers and international events. He has also produced and participated in several records on various independent labels (Sub Rosa, Optical Sound, Transonic…). In 2022, he began a doctoral thesis in Information and Communication Sciences (Cognition, language, interaction) at the University of Paris 8 (CiTu Paragrahe), under the dual supervision of Khaldoun Zreik (Paris8) and Marc Veyrat (University of Savoie Mont Blanc).
Isa*Belle (Fr/Be)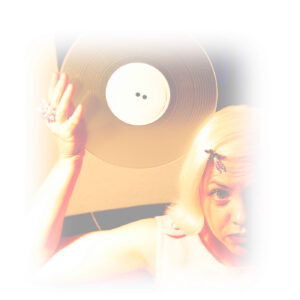 Isa✧Belle develops her artistic approach for and through the well-being of the body – in its multiple dimensions – associated with personal and spiritual development.
Evolving between Belgium and France, she has been working since 2005 in collaboration with Paradise Now to produce several performances and sound installations supported by Transcultures / City Sonic and broadcast internationally.
She has also collaborated with several musicians (Maurice Charles JJ, Matthieu Safatly, Stephan Dunkelman …) and visual artists (Simone Simon, Joseph Dadoune, Régis Cotentin), created the duet Unda with Ariane Chesaux and joined, in 2015 Werner Moron and Philippe Franck in the audio-poetic combo "Les ours bipolaires".
Dominique Vermeesch (do.space)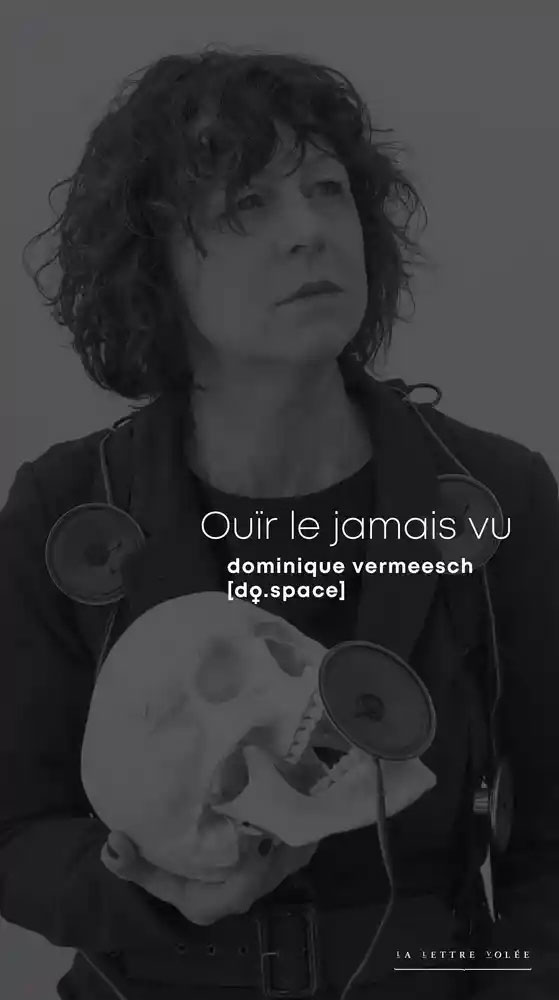 "Dominique Vermeesch (do.space), who came to creation through artistic studies, and especially through drawing, has never ceased to look for new ways to render what looks more like a continuum than any "artwork".
The artist works and develops her questions through sound installations and videos, and includes her own body, during performances. These offer the opportunity for a mystical rendezvous through waves that she watches, with body, as a place of inscription for the world.
Traveling through the history and philosophy of themes dear to her, she mixes existing documents with her works. She builds a whole world of dialoguing texts, sounds and images, from different eras and cultures. We cross together Hannah Arendt, Donna Haraway… images of the cosmos and Simone Weil, who reveals two fundamental aspects of her work: the link to the pulsation of the universe, and the references to the artists and authors who are dear to her." F. Delvoye
Informations
22.04.2023 – 16:00 | Poetic and vibratory performance
13.04 > 03.06.2023 | Exhibition
A.Galerie
Rue du Page 25, 1050 Ixelles Belgique
Free entrance
Production
A.Galerie
With the support of Transcultures, as part of the 20th anniversary of City Sonic.