03.06.2023 | Songs from a vacant apartment | L'imprimerie (Liège – Be)
Posted on

14/05/2023

in 2023, Agenda, All news, Artists, Belgium / FWB, City Sonic, City Sonic 20 years, Concerts, Isa Belle, Paradise Now, Philippe Franck, Poetry, Production, Projects, Soundart, Transcultures team
Songs From a Vacant Apartment' offers an intimate audio lounge bringing together small sound, poetic, choreographic and hybrid forms of international artists, open to all audiences.
Remembering the description of the surrealist André Breton, "a sound apartment whose parquet floor is an immense pedal and where the thunderbolts upset from time to time the silverware", the guest creators invest, in a friendly atmosphere, the first floor of a former printing plan converted into artists' studios and apartments, with site specific  performances,  in proximity with visitors.
Hasan Alp Çelikel (Tk/Lt) + Kotrina Žilinskaitė (Lt)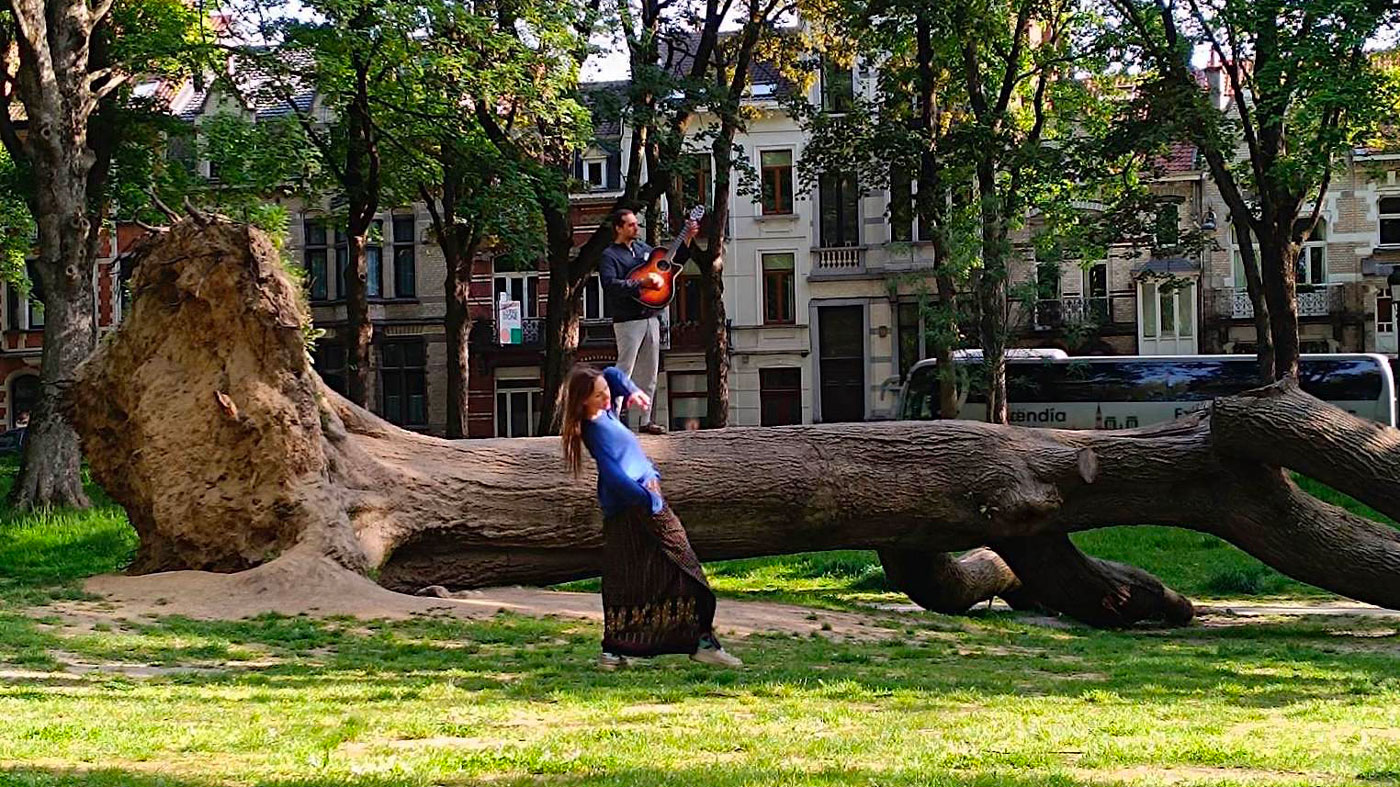 "Tree Stories"
An excerpt from this multidisciplinary performance (dance, poetry, sound) "in progress" (initiated during a European Pépinières residency by Kotrina Žilinskaitė, Hasan Alp Çelikel  and Paradise Now  in a natural Lithuanian environment in the Summer 2022) inspired by timeless poetry and the mystical power of raw nature embodied by the tree.
'Tree Stories' anchors itself in this strong experience through the movement of performers and sound, evoking different times and signs of nature and the ever-changing, adapting world of these life-creating trees.
Hasan Alp Çelikel – repared guitar (improvised prologue)
Kotrina Žilinskaitė – dance, voice
Paradise Now – electronics
Isa*Belle + Paradise Now (Fr/Be)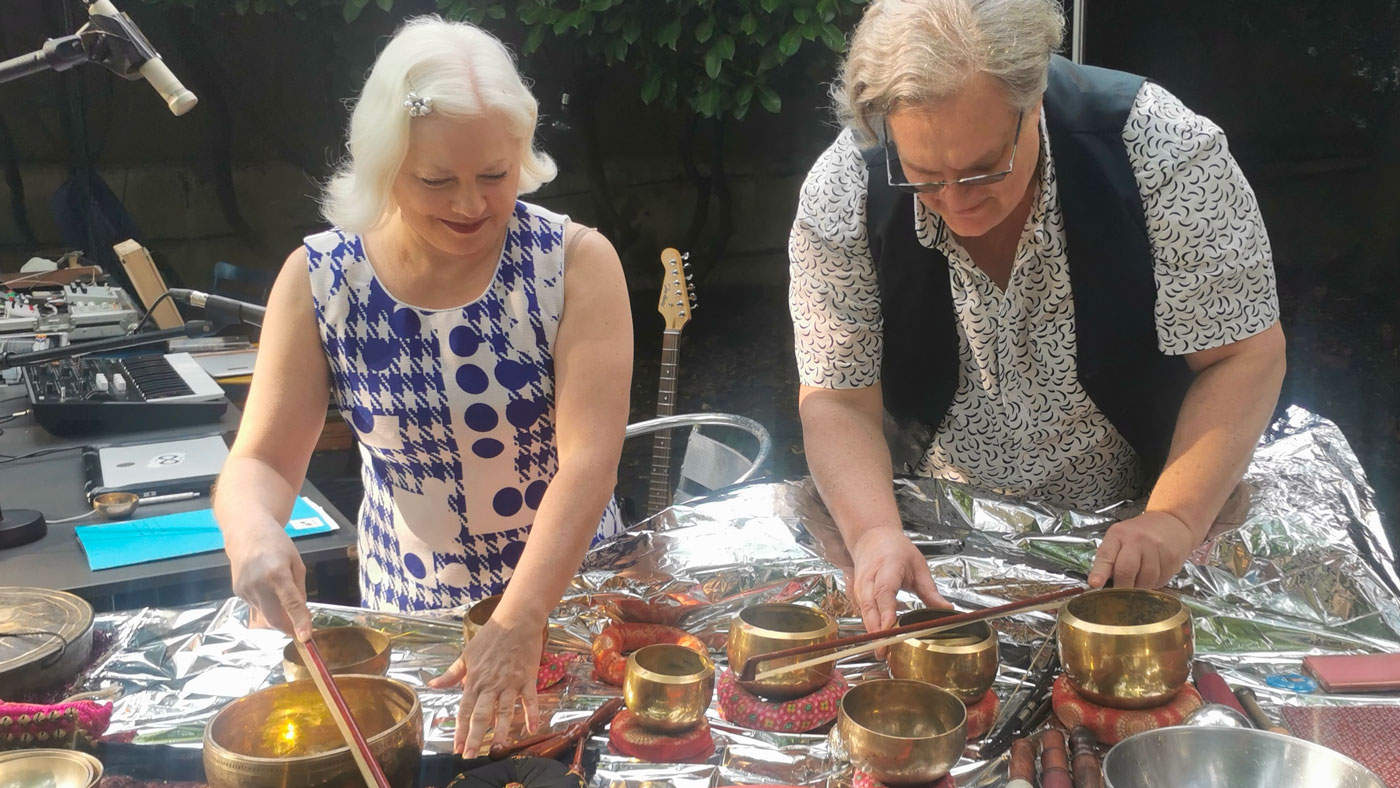 A vibratory journey both refocusing and celestial, improvisation using Tibetan bowls and other ritual audio objects but also electronic, vocal and guitar soundscapes.
singing bowls, handpan, gong, voice, guitar, electronics
Tommy Lawson (Tg/Fr)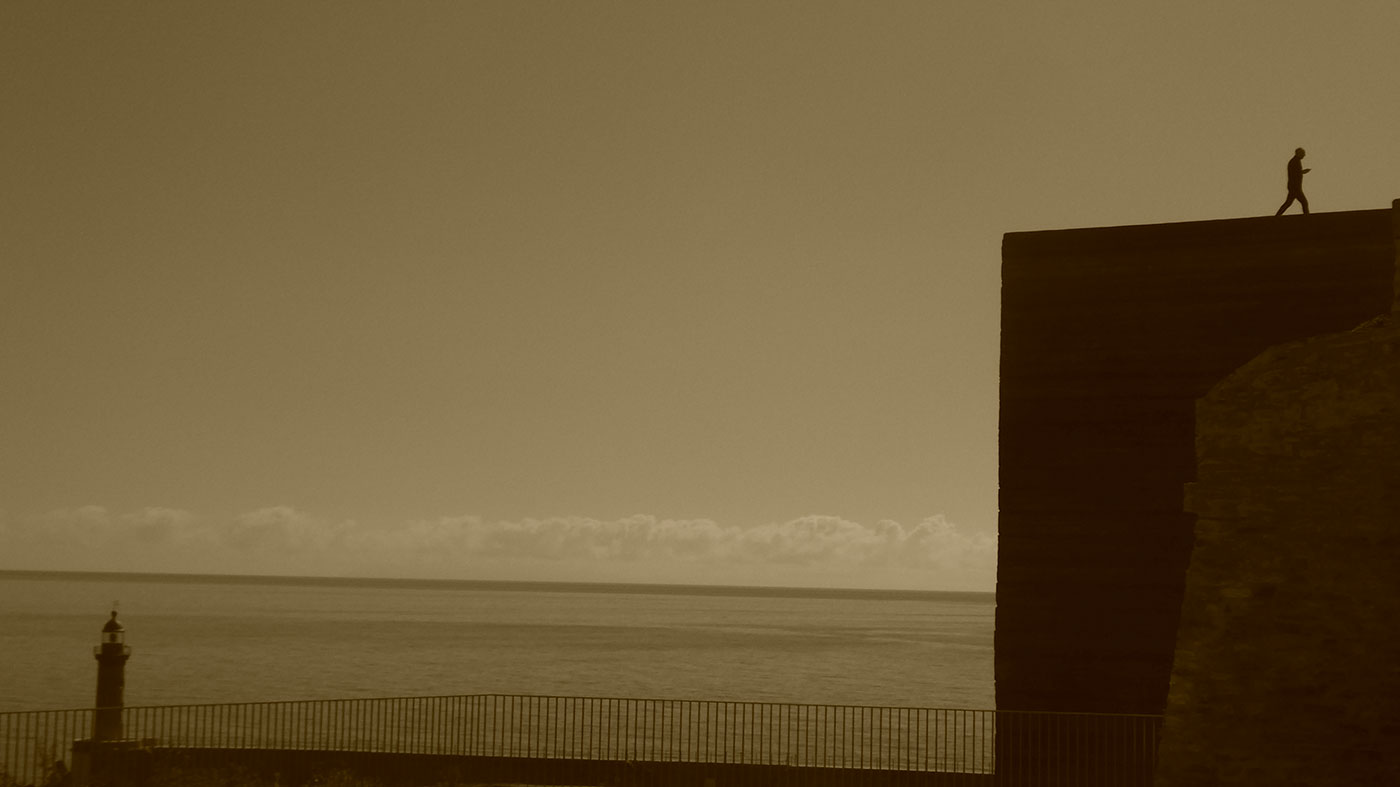 Bega (Sonic Scapes)
Electronic soundscapes and field recordings from the album 'Bega (Sonic Scapes)' released on the Transonic label in early 2023 with pieces taken from nomadic, contextual and urban projects led by sound designer/artist Tommy Lawson (Bastia) in Corsica, Romania and Morocco.
électronics, field recording
ordinaire (Eric Therer + Stephan Ink - BE)

Tales from an emptied bedroom
A dreamlike and intimate narrative constructed from documents found in a bedroom previously occupied by a kleptomaniac tenant (also suffering from Dyogen syndrome) who was judicially evicted. This text, created for the occasion, is accompanied by an ambient soundtrack.
The public is invited to listen to it while lying on large cushions, in the darkness of the room.
reading, electronic
No Lockdown Videos (sélection)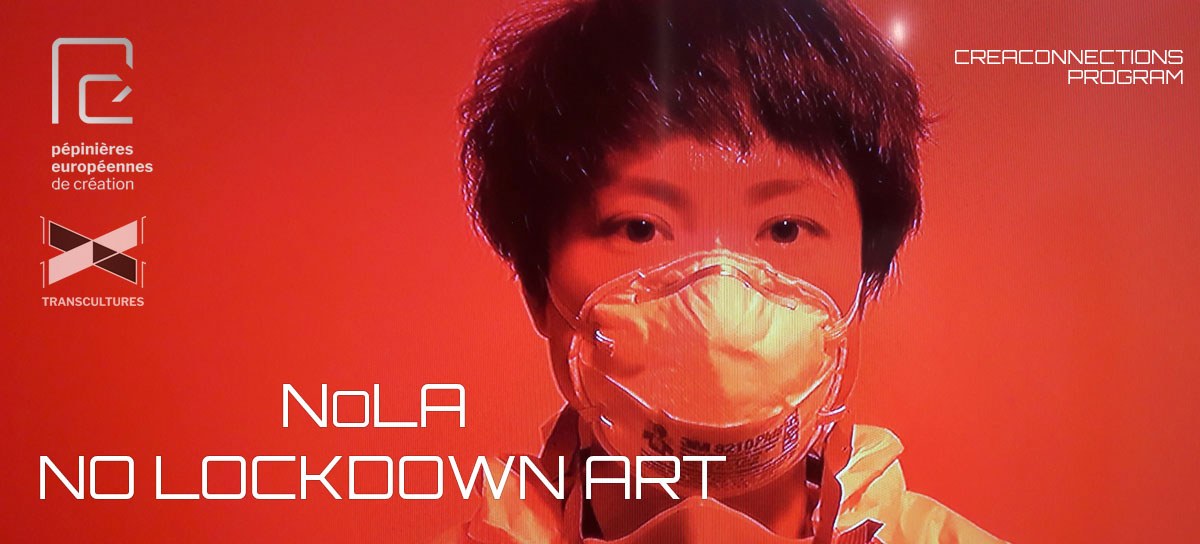 sound videos (in a loope) made during the lockdown Covid-19 years featuring : Pastoral (Huba), Prism (Top Budget) , Theo Carlino & Tommy Moucheron (Membrum) , A Limb (Cosmic Invertebrate Mindfuck) , Marc Veyrat/ Société i Matériel (Alice / i-REAL monde 4, Alain Wergifosse (Flux & Densités), ordinaire/Jonas Luycks (Traitement), Kotrina Zilinskaité (Glimpse of Light).
As part of the Creaconnexion – No Lockdown Art program, initiated by Transcultures and the European Pepinieres of Creation
Informations
03.06.2023 | 20:00
L'imprimerie (1er étage)
141, rue du Gravier, Chênée – 4032 Liège
Free entrance
Production
Eastern Belgium at night
Kotryna Zilinskaité is supported by Goethe Institut – Culture Moves Europe program
With the support of Transcultures/Transonic in the framework of City Sonic 20 Years.