19.08 > 11.09.2022 | NFT exhibition by Lithuanian artists | Klaipėda (LT)
Suite au grand intérêt suscité par l'art des NFT (jetons non fongibles) début 2021, le domaine connaît une évolution et une transformation naturelles. Internet, les réseaux sociaux et les forums ont été inondés d'artistes, de collectionneurs et de revendeurs NFT. Les sommes colossales d'argent et de gains ont tordu l'esprit de la majorité et probablement une grande partie de cette majorité est déçue de ne pas avoir trouvé son Eldorado. Le succès vient à ceux qui persévèrent.
Après une exposition NFThon réussie dans le cadre de Kaunas, Capitale européenne de la culture 2022 co-organisée à l'été 2022 avec l'artiste multimédia/organisateur Gleb Divov, cette nouvelle exposition présente des œuvres NFT de créateurs largement connus en Lituanie et de créateurs connus uniquement dans l'étroite communauté de collectionneurs d'art NFT, ainsi que par des innovateurs technologiques et des créateurs-expérimentateurs.
L'exposition présente le premier NFT lituanien créé en 2019 par Musical Blockchain – Messier 87 black hole Sonic Process z0238rt (dans la collection Picotech, la version télétexte est dans la collection permanente de plusieurs Musées d'Art Moderne en Europe), ainsi que les œuvres de Robertas Narkaus (dans la collection de la Lewben Art Foundation), Andrius Zakarauskas, Lukas Gecevicius, Ivona Tau, Greta Brat, Henrikas Rishkaus et les lauréats du NFThon Kaunas 2022, entre autres.
Artistes
» Musical Blockchain
Messier 87 black hole Sonic Process z0238rt
The first Lithuanian NFT (2019)
» Robertas Narkus
Revenge Coin Eye
Courtesy of the Lewben Art Foundation
» Vilmantas Marcinkevičius
Feel the artificial thought (triangle)
» Rait Prääts
Face Detectorz
The First Cross-Baltic NFT (Lithuania+Estonia)
» Andrius Zakarauskas
Tape The Motion. Disco.
» Ivona Tau
Forest Gods: Medeina's Whisper
» Henrikas Riškus
Ukraine
» Greta Brat
Arrival
» Tomas Bumlauskas
Shit #54
» Lukas Gecevičius
Once in Užupis
The World of Aetherways Metaverse
» Team Forestverse
Illegal logging
NFThon Kaunas 2022 winning team
» Team Avocado Toast
Earth is the only place
NFThon Kaunas 2022 winning team
» Team KaunARTic
That Pink Elephant
NFThon Kaunas 2022 winning team
» Gleb Divov
Doctor in the Clouds
7bit movements / TeleNFT
» The Blockchainqueer
Infinity don't play trees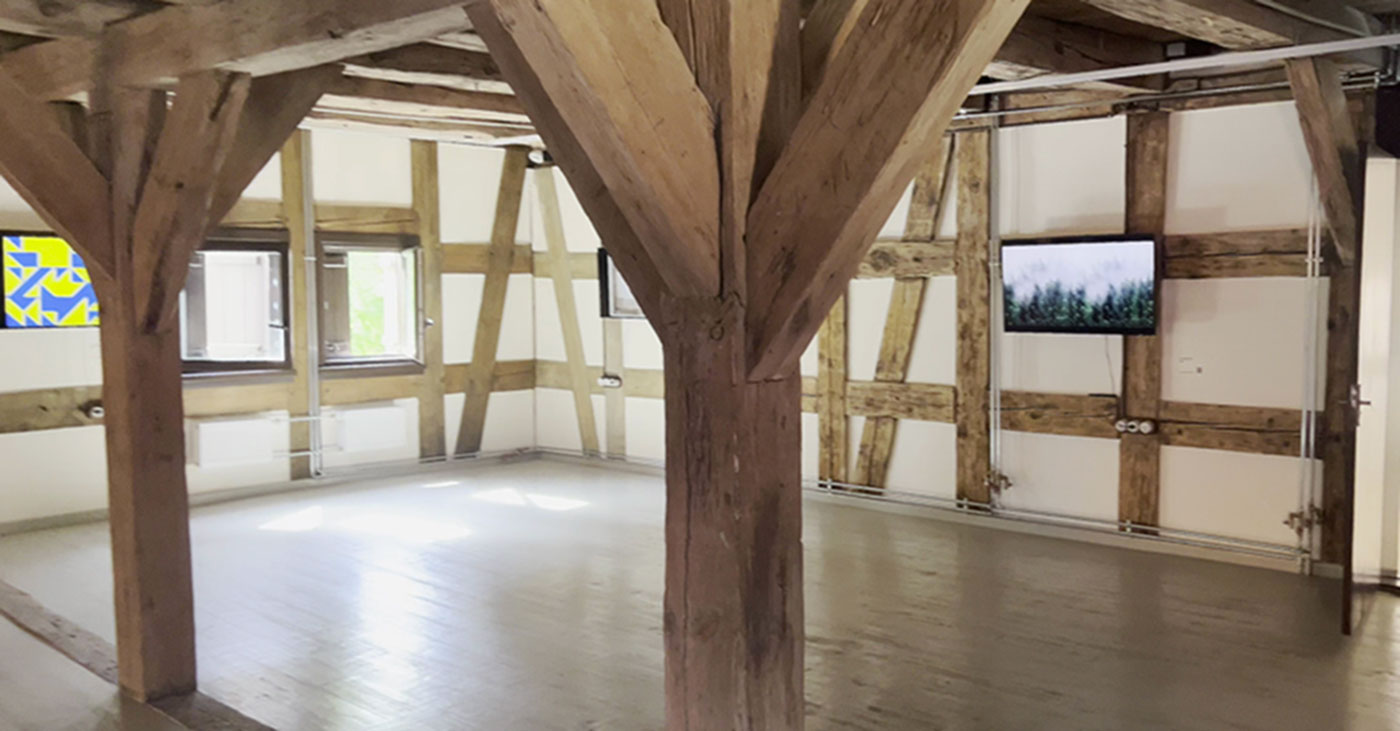 Informations
19.08 > 11.09.2022
Klaipėdos kultūrų komunikacijų centras
Bažnyčių g. 4, Klaipėda 91246, Lituanie
Gratuit
Ouvert : mercredi-dimanche 11-19 (fermé les jours fériés)
Production
Commissaires de l'exposition : Liudas Andrikis et Gleb Divov
L'exposition est organisée en coopération avec le ministère de la Culture et de l'Innovation d'Užupis.
Partenaires internationaux : Transcultures – Pépinières Européennes de Création.