Newsletter avril 2015
AVRIL / APRIL 2015
Après un mois de mars particulièrement dense en participation à des festivals amis (la conviviale trentième de Vidéoformes à Clermont-Ferrand, avec une belle carte blanche Transcultures proposant des performances AV, sélections vidéo, Gif Art expos avec les premiers lauréats des Transnumériques Awards, VIA et avec une nouvelle édition du multi mapping City Lights de numediart à Mons et Vidéographies à Liège pour un jury vidéo de qualité), avril sera une transition avant de repartir vers d'autres événements et projets en Belgique et à l'étranger. C'est aussi le temps de la sortie officielle d'un premier livre bilingue français-anglais (avec une compilation digitale) sur 12 ans du festival City Sonic aux éditions La Lettre Volée, du deuxième appel à projet des Transnumériques Awards et de nos workshops FabLab Kids à l'Université de Mons qui affichent déjà complets.
After a very busy month in March with several participations to festivals (the friendly 30th of Vidéoformes in Clermont- Ferrrand featuring a beautiful Transcultures event with AV performances, video selections, a Gif Art exhibition and the first winners of the Transnumériques Awards, VIA and a new edition of City Lights in Mons, Vidéographies in Liège and its high quality video jury), April will be a transition before returning to other international events and projects abroad and in Belgium. This is also the time of the official release of a first book (with a digital compilation) on the experience of our festival City Sonic published by La Lettre Volée (also in English), the second call for proposals of the Transnumériques Awards and the first FabLab Kids workshops proposed by Transcultures at the University of Mons.
---
15 > 16.04.2015


Julien Odeur
workshop Action Figure
Mons

> FabLab > 14 – 18:00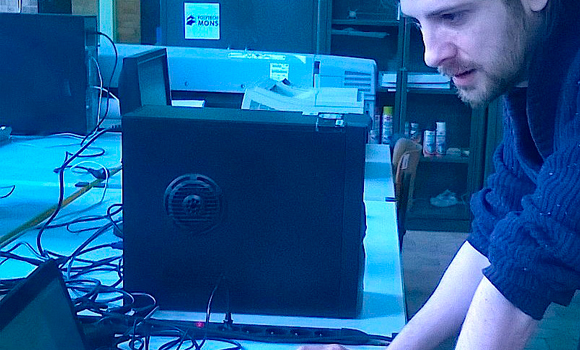 Le leitmotiv du FabLab est « concevez-le et fabriquez-le vous même », une belle opportunité pour qui veut passer rapidement d'une idée à un prototype ! Dans le cadre des Stages Polytech-Jeunes de l'Umons, en collaboration avec Sci Tech, Transcultures propose son premier Fab Lab Kids animé par l'artiste et concepteur Julien Odeur. L'objectif de ce stage est triple : découvrir la modélisation 3D, apprendre à fabriquer un objet composé de plusieurs pièces et à en imaginer toutes les composantes, découvrir l'impression 3D et ses limites/possibilités. Au cours de cet atelier ludique et créatif, les participants apprendront à créer une figurine articulée, de la modélisation à l'impression. L'initiation au programme de dessin 3D permettra d'aborder différentes techniques de modélisation et d'impression 3D. Modéliser sa propre figurine et la personnaliser au gré des différentes aspirations, tout en apprenant à respecter les contraintes qui permettent de garantir un résultat de qualité. À l'issue de cet atelier, chaque participant pourra repartir avec sa propre figurine.
The leitmotif of the FabLab "design it and build it yourself" represents a great opportunity for those who want to quickly move from an idea to a prototype! As part of the Youth Internship Polytech-UMONS in collaboration with Sci Tech, Transcultures proposes its first Fab Lab Kids workshop coordinated by media artist Julien Odeur. The objective of this workshop is threefold: to explore the 3D modeling, learn how to make an object composed of several pieces and imagine all components, discover 3D printing and limitations / opportunities. In this fun and creative workshop, participants will learn to create a action figure, from modeling to printing. The initiation of 3D drawing program will be based on different modeling techniques and 3D printing. Modelize his own figurine and customize it to according to his different aspirations, while learning to respect the constraints that allow to ensure a quality result. At the end of the workshop, each participant will can leave with his own figure.
UMons, rue du Joncquois – Mons
Inscriptions clôturées/Sold out!
---
30.04.2015


Performances Transonic
&Stuff + Mc Jj + Paradise Now
+ exposition Cécile Dumortier
Schelded/remixed
Tournai

> Local des locos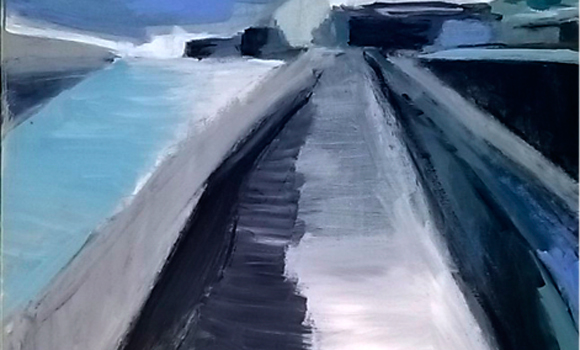 Pour l'ouverture d'une exposition picturale sensible de Cécile Dumortier, Transcultures et son alter label Transonic s'associent à cet événement pluridisciplinaire avec une performance du duo kafkaesque &Stuff (Eric Therer – spoken word, loops + Philippe Franck – voix, guitare, électronique) avec également des interventions de Maurice Charles JJ (A+, Dizorkestra,…) au saxophone libre et de Paradise Now (post pop poétique & soundscapes oniriques).
For the opening of a sensitive pictorial exhibition by Cécile Dumortier, Transcultures and its alter label Transonic participate to this hybrid event featuring a performance by the kafkaek duet &Stuff (Eric Therer – spoken word, loops + Philippe Franck – vocals, guitar, electronics) with interventions by Charles Maurice JJ (A +, Dizorkestra …), free saxophone and Paradise Now, poetic post pop & dreamy soundscapes.
Un événement Easter Belgium At Night en partenariat avec Transcultures et Transonic.
Entrée libre / Free entrance
Local des Locos – 30 Quai Saint Brice Tournai
Infos >  0478 26 93 15 • 0499 10 94 77
---
Publication
---
City Sonic, les arts sonores dans la cité
City Sonic, sound arts in the city
sous la direction de/edited by Philippe Franck

Editions La Lettre Volée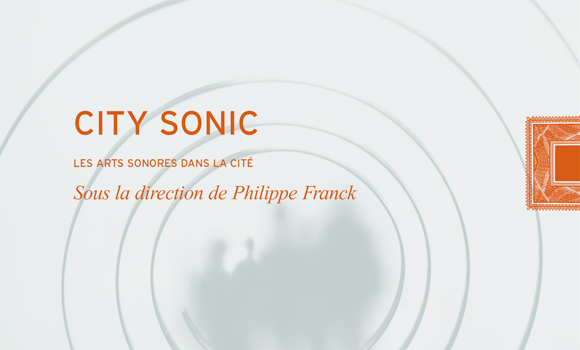 A partir de l'expérience originale du Festival international des arts sonores City Sonic (Mons, Belgique) et des nombreuses œuvres qui y ont été présentées depuis sa création en 2003, différentes entrées de ces champs audio plurielles sont passées en revue dans cette publication. Au-delà des spécificités de ce « sound art » contextuel qui investit la cité pour la métomorphoser, sont ici explorés les croisements interdisciplinaires et poétiques entre son et objet, arts visuels, cultures numériques, nomadisme, environnement.…
Sous la direction de Philippe Franck (directeur/initiateur de City Sonic et de Transcultures), sont réunis des textes de Philippe Baudelot (autour du son et du numérique), Alexandre Castant (extraits de journal de différentes éditions du festival), Anne-Laure Chamboissier (« de l'image au son et vice versa »), Jean-Paul Dessy (le « sacrement du son »), Philippe Franck (sur les différents champs esthétiques et « hybridasons » de City Sonic ainsi que sur l'expérience de la plate-forme Espace-s Son-s Hainauts-), Gilles Malatray (sur la déambulation sonore) ainsi que des définitions des arts sonores d'artistes ayant participé à City Sonic. Ce corpus textuel est complété par une sélection de visuels et une compilation digitale de pièces sonores réalisées spécialement pour le festival entre 2003 et 2014. Celle-ci propose plusieurs pièces inédites (Aymeric Hainaut, Ordinaire, Maurice Charles JJ, Bobvan, Gauthier Keyaerts, Christophe Bailleau, Eric Van Osselaer, Gilles Malatray, Steve Kaspar, Isa Belle+Paradise Now, Olivier Gain…) ainsi que d'autres aujourd'hui introuvables (Charlemagne Palestine, DJ Olive, Jean-Paul Dessy) marquant la diversité créative de City Sonic.
From the original experience of the international festival of sound art City Sonic (Mons, Belgium) and from the many works that were presented since 2003, various audio inputs of these plural fields are here reviewed. Beyond the specific qualities of this contextual sound art which surrounds the city to transform it, are here explored the various interdisciplinary and poetic crosses between sound and object, visual arts, digital cultures, nomadism, environment. …Edited by Philippe Franck (director/founder of City Sonic and Transcultures), this bilingual book (French-English) features texts by Philippe Baudelot (on digital and sonic arts), Alexander Castant (excerpts of his diary of the festival), Anne-Laure Chamboissier ('from the image to the sound and vice versa'), Jean-Paul Dessy ("the sacrament of the sound"), Philippe Franck (on the different aesthetics and approaches of the festival and another text on the experience of the platform for innovative music, Espaces Sons Hainauts), Gilles Malatray (on the sonic drift) are all gathered in this book. In addition, words of artists on their vision of sound art who participated in City Sonic, are complemented by a selection of visual and a digital compilation of sound pieces made for the festival between 2003 and 2014. This compilation features previously unpublished or hard to find tracks specially made for the festival by Charlemagne Palestine, DJ Olive, Jean-Paul Dessy, Aymeric Hainaut, Ordinaire, Maurice Charles JJ, Bobvan, Gauthier Keyaerts, Christophe Bailleau, Eric Van Osselaer, Steve Kaspar, Isa Belle+Paradise Now, Gilles Malatray, Olivier Gain…) marking the creative diversity of City Sonic.
Un partenariat Transcultures, La lettre volée, le manège.mons
Gratuit / Free
Faculté d'Architecture et d'Urbanisme, Rue d'Havré, 88 Mons
---
Appel à projets/Call for proposals
---
Deuxième appel à participation/second call for proposals
Transnumeriques Awards 2015 @ARTour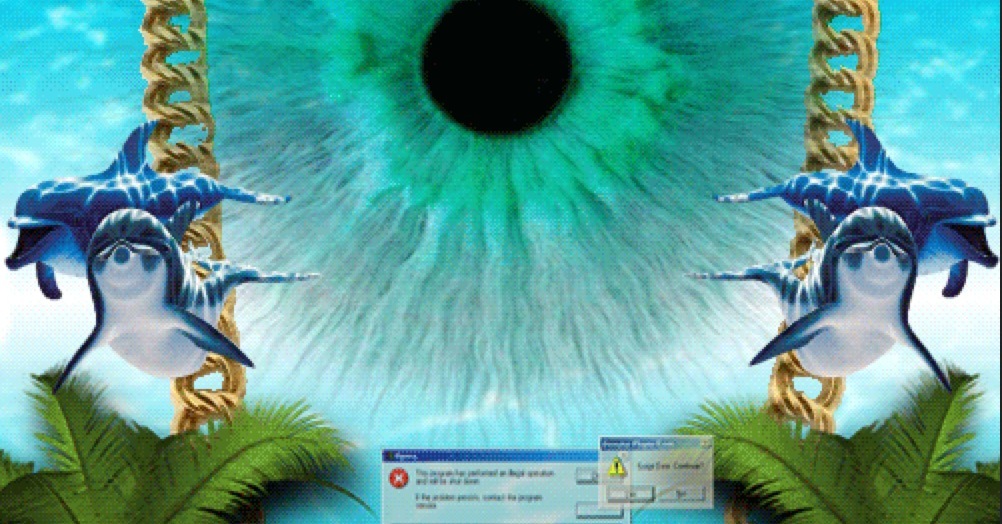 Dans le cadre de la Biennale des cultures digitales Transnumériques et de Mons2015, Capitale européenne de la Culture, Transcultures lance son deuxième appel à participation pour l'édition 2015 de ses Transnumériques Awards – Art(s) & Network(s) spécial GIF. ARTour, Biennale art contemporain et patrimoine accueillera l'exposition qui découlera de cet appel du 26 juin au 30 août 2015, au Centre de la Gravure et de l'Image imprimée de la Fédération Wallonie-Bruxelles (La Louvière).
Transcultures et ses partenaires félicitent les premiers lauréats de ces Awards qui ont été exposés en mars, au trentième festival d'art vidéo et de cultures numériques Videoformes de Clermont-Ferrand au mois de mars dernier (exposition Gif Art à la Maison de la Culture de Clermont-Ferrand).
In the framework of the digital cultures biennale, Transnumeriques (supported by Mons2015, European Capital of Culture), Transcultures has launched its second call for proposals for the 2015 edition of its Transnumériques Awards – Art (s) and Network (s) Special GIF. ARTour, Contemporary art and heritage biennale will host the exhibition that will result from this call from June 26 to August 30 at the Centre of Engraving and the Printed Image of Wallonia-Brussels in La Louvière. Transcultures and its partners would like to congratulate the first winners of the Transnumériques Awards, which were exhibited in March (Gif Art Show) at Videoformes(video and digital cultures festival) in Clermont-Ferrand (France) .
Une initiative Transcultures, en partenariat avec Mons2015, Vidéoformes, ARTour.
---
Evénements amis de Transcultures/friendly events
---
22.04.2015
Sound'Up#4
Valenciennes

> Espace Pasolini > 16:00 & 20:00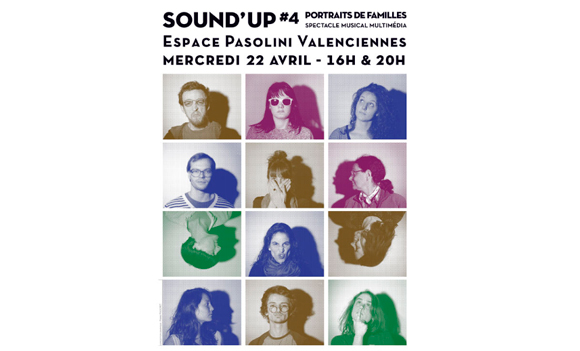 Les Sound'Up (dont les précédentes éditions avaient été présentées à Mons par le manège.mons et Transcultures) sont des spectacles-vitrines d'une pépinière d'artistes qui gravitent autour et à l'intérieur d'Art Zoyd, Centre de création musicale et artistique (Valenciennes). 12 portraits ou « instantanés » composent une « famille d 'accueil » unique et éphémère : celle que l'on se choisit le temps d'un spectacle, le temps d'un espace scénique partagé. Sound Up#4 propose 12 rencontres comme autant d'écritures croisées liant musique, danse, théâtre, image, arts plastiques, 12 créations travaillant par le biais des technologies sur la voix, le texte, les instruments traditionnels, la création et la rencontre d'imaginaires …
The 'Sound Up' events are showcases-performances (whose previous editions were presented in Mons ) of a hotbed of artists that revolve around and within Art Zoyd, musical and artistic creation centre (Valenciennes).12 portraits or "snapshots" who make up a "family of Home »unique and ephemeral: the one we chose for a show, for a shared stage space. 'Sound Up #' 4 offers 12 games as much of writes crossed, connecting music, dance, theater, picture, plastic art, and creations 12 productions who work through technology, with voice, text, traditional instruments, creating and the discovery of differents imaginary…
Créations de/by Sophiane Baranek, Sarah Belli, Cinzia D'Angelis, Romain Dimarq, Raphaëlle Duquesnoy, Sophie Glanddier, Anne-Claude Iger, Lise Jacob, Stéphanie Laforce, Pierre Mascret, Morgane Morot-Bizot & Aurélia Thomas.
André Serre-Milan, direction artistique – Carl Faia, réalisateur en informatique musicale – Florent Meunier. Sous la direction de Gérard Hourbette. Production : Art Zoyd.
Entrée libre / Free entrance
2 Rue Salle le Comté, Valenciennes
16:00 & 20:00
---
23.04.2015


Conférence
Guy Jacquemelle
Le Big Data fait son cinéma !
Mons

> Café Europa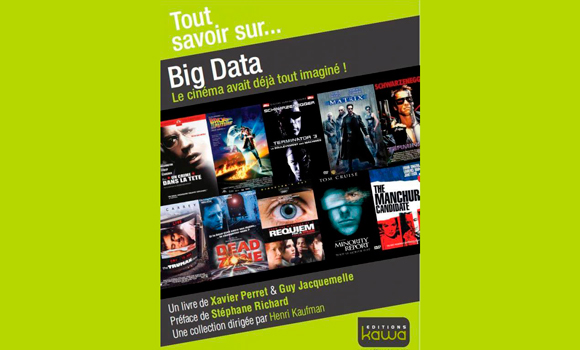 Masse de données, voyage dans le temps, images en réalité augmentée, prédiction des crimes… ces thèmes nous semblent déjà quotidiens grâce à la science-fiction, en particulier au cinéma. Mais la réalité rejoint rapidement la fiction. Découvrez comment le monde d'aujourd'hui se rapproche des univers dépeints dans des films et qu'on croyait impossibles. Guy Jacquemelle, co-auteur de l'ouvrage Big Data: le cinéma avait déjà tout imaginé (Editions Kawa, 2014). Journaliste et passionné de nouvelles technologies, il travaille dans le monde du Web et des mobiles depuis 16 ans. Il a également publié quatre essais.
Loads of data, time travel, augmented reality, predicting crimes… these themes seem to us already daily through science fiction, especially in the movies. But reality soon becomes close to fiction. Discover how the world today is approaching universes describe in the movies and we thought impossible. Guy Jacquemelle, co-author of 'Big Data: the cinema had imagined everything'. Journalist and passionate for new technologies, he has worked in the Internet world and mobile devices for 16 years. He also wrote four essays.
Coproduction : Mundaneum, Café Europa – Mons 2015
Entrée libre/free entrance
Café Europa/Mons2015, Carré des Arts, 4a rue des Soeurs noires, Mons
---
24.04.2015


Jazz04 meets Electro
Concert The Gödel Codex
+ Quark, Olivier Stalon,
François Delporte, DJ Courtasock,
Lynn Cassiers
Liège

> Espace Georges Truffaut > 20:00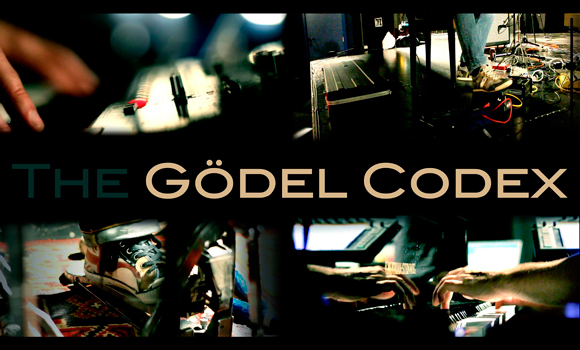 Né de la rencontre entre trois musiciens belges issu de la scène jazz et un créateur de musique électronique et électroacoustique, le projet The Gödel Codex (Michel Delville, Antoine Guenet, Etienne Plumer, Christophe Bailleau) met en exergue des approches musicales fondamentalement différentes : les compositions originales sont en effet autant marquées par Milles Davies, que par Radiohead. Grâce à une solide expérience dans le domaine des musiques électroniques (via l'apport de Christophe Bailleau), The Gödel Codex véhicule des climats musicaux atmosphériques et oniriques, laissant une place importante, non seulement au beat et à la polyrythmie, mais aussi au chant, avec également des projections vidéo.
Born from the meeting of three Belgian musicians from the jazz scene and a electronic/sound artist, the project "Gödel The Codex "(Michel Delville, Antoine Guenette, Etienne Plumer, Christophe Bailleau) highlights different musical approaches. Their compositions are indeed as marked by Miles Davies, than by Radiohead. With a strong experience in the field of electronic music (via the contribution of Christophe Bailleau), The Gödel Codex offer an atmospheric and dreamy musical climates, while giving an important role, not only to the beat and the polyrhythm, but also the singing + video projections.
Avec également/also with : Olivier Stalon, François Delporte + DJ Courtasock Quark – The Band (Lambinet, Alain Deval) + Lynn Cassiers, Herrmutt Lobby, Dj Atone, Yannick Pirson + Dj sets by Dj Courtasock (Grazzhoppa's Dj Bigband), Psoman (Albalianza), Tom Teez (La Superette)
9/6€ prévente | 3€ After Party (23:00 > 3:00)
Espace Georges Truffaut 5, avenue de Lille, Liège
Ouvertures des portes dès 20:00,
concerts > 20:30
---
25.04 > 22.05.2015
Les Nuits du Beau Tas
Bruxelles

> Plusieurs lieux/various locations > 20:00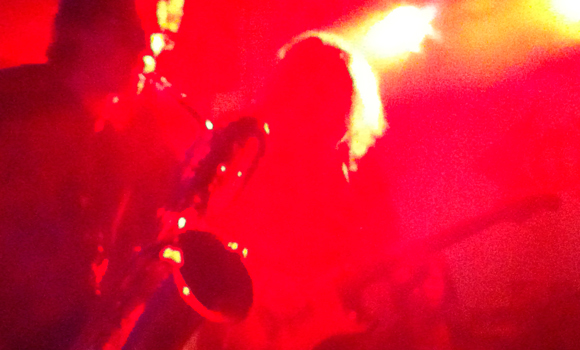 Ce « festival iconoclaste et alternatif » coordonné par un collectif de musiciens libertaires présente dans plusieurs lieux de la capitale (Potemkine, Café Central, Magasin 4, Cellule 133, Bokal Royal 123, Ateliers Mommen, Collectif Auquai, Student) des « musiques autres » qui trouvent là un écrin de plus en plus rare dans les circuits balisés, avec une kyrielle de concerts gratuits ou à petit prix avec, entre autres, Zahava Zeevald, Stéphane Ginsburgh, Mathieu Safatly, Tom Jakson, Jacques Foschia, Maurice Charles JJ, Gnod, Cobra Jaune, Anal+, Pak Yan Lau & Audrey Lauro, Dbake, DJ Saucisse…et un focus autour du grand compositeur minimaliste nord-américain Morton Feldman.
This "iconoclastic and alternative festival", coordinated by a group of musicians with libertarian several places of the capital (Potemkin, Café Central, Shop 4, Unit 133, Bokal Royal 123, Ateliers Mommen, Collectif Auquai, Student) the "other music" who find a case of more rarer in marked trails with a host of free concerts or at low cost with, among others, Zahava Zeevald, Stéphane Ginsburgh, Mathieu Safatly, Tom Jakson, Jacques Foschia, Maurice Charles JJ, Gnod, Cobra Jaune, Anal+, Pak Yan Lau & Audrey Lauro, Dbake, DJ Saucisse…and special tribute to the ever great American minimalist composer Morton Feldman.
---