15.04.2016 – Vidéographies 4.0 : de Jacques Lizène au Numérique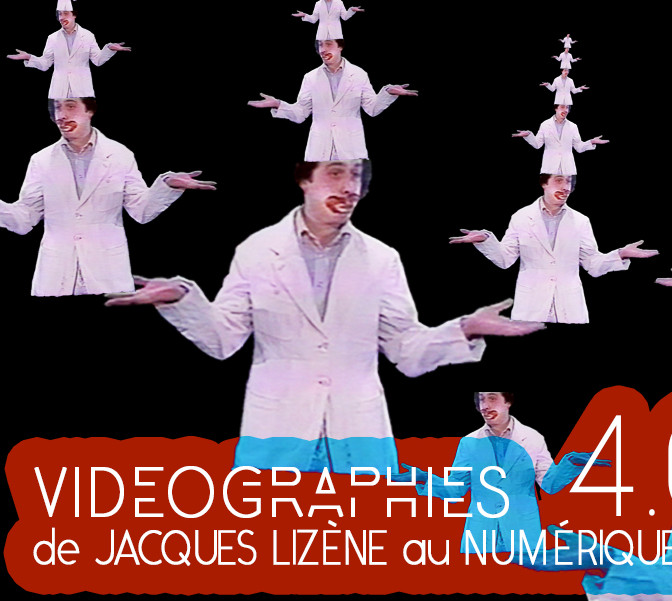 As part of the exhibition Jacques Lizène, rotation des stocks 1984-2016, the Vidéographies 4.0 event pays a special tribute to Jacques Lizème, "artist of mediocrity", performer and visual artist from Liège.
Philippe Franck offers a short lecture on "Digital indisciplinarities" commenting on a  selection of media art works that subvert the codes to make an offbeat critical look at our digital society.
A selection of Jacques Lizème'videos and a film 'Un certain art belge. Une certaine forme d'humour' that he directed in 1993 with Paul Paquay are also scheduled for this special evening organized by Videographies and Espace 251 Nord, which also will be a television program on RTBF3.
Informations
15.04.2016 – 20:00

La Comète

rue Vivegnis, 213, Liège

free
Production
Vidéographies in partnership with Espace 251 Nord and the collaboration of Transcultures.