14-09-2014 – Sonic Garden Party – Baudouin de Jaer + Maurice Charles JJ + Quasi una fantasia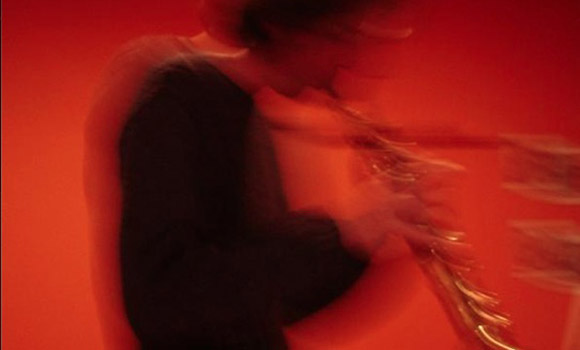 Three intimate concerts in private gardens of the Mons Belfry historical district (rue des compagnons). First composer Baudouin De Jaer proposes a solo violin performance based on pieces inspired by Swiss art brut visionary Adolphe Wölfli (1864-1930), upon whom he based his 2011 Sub Rosa a beautiful release 'The heavenly ladder'.Maurice Charles JJ a.k.a. Jean-Jacques Duerinckx is a musician mostly interested in timbral diversities, unorthodox sounds, sonic pastes and contemporary approaches to music: intuitive by nature, he likes to dwell in a universe crowded with strange sound entities, in which sound becomes matter and matter becomes sound.
He also develops collaborations with other artistic forms, making use of the unique color of the sopranino saxophone. 'Pneuma 4', the solo piece he created for City Sonic in the context of this Sonic Garden Party, is part of his 'Mutation' cycle, and is composed of a series of sopranino saxophone solos. It makes use of the "live electronics" resulting from an organic and synthetic soundtrack specially created for this occasion.
Before a drink offered to the public,the third private garden will welcome Quasi Una Fantasia , a Belgo-Austrian duet composed featuring 'La Diva Christina' who sings along to electric and eclectic music composed by Pierre-Jean Vranken (piano/guitar). Influenced by Morton Feldman, among others, Quasi una fantasia makes minimalism both its medium and its message, mixing rock with cabaret and contemporary music (with a touch of Sprachgesang).
free
meeting point: 5 rue des Telliers in front of la Chapelle – 15:00